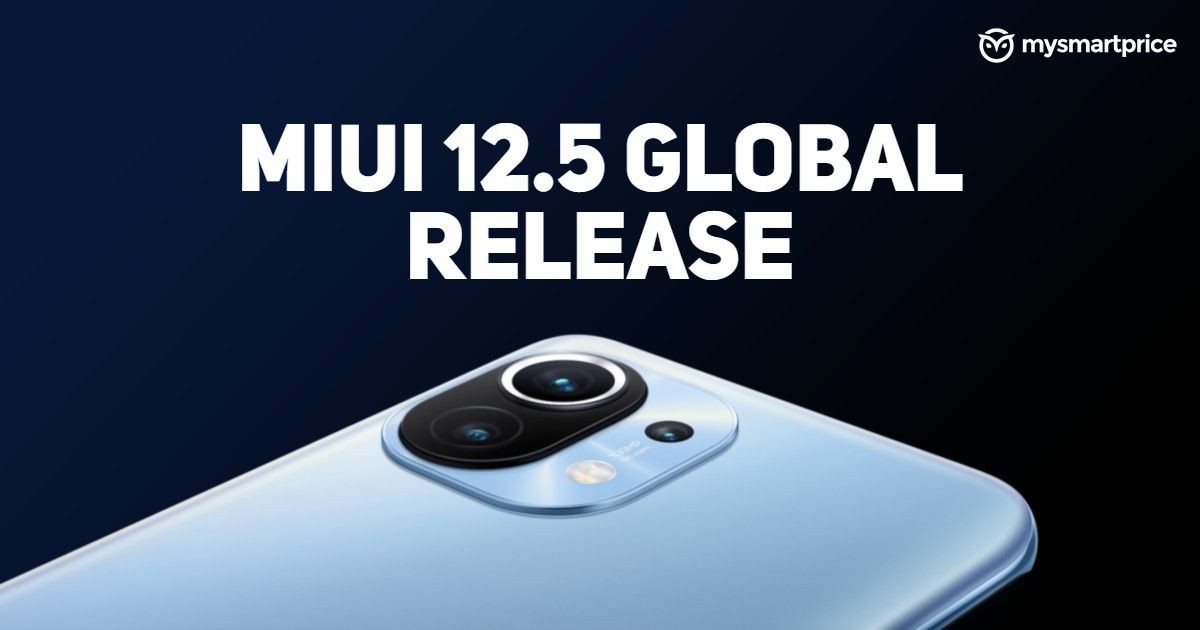 Today Xiaomi, the smartphone manufacturer brand has announced the Mi 11 smartphone in the international market. The handset was firstly launched in home country China back in December and now the company has confirmed the global launch. Alongside, Xiaomi also unveiled the MIUI 2.5 update plans in China and today we get to know more about the MIUI 12.5 update rollout plans in the global market. Here's a closer at the MIUI 12.5 update.
Xiaomi MIUI 12.5 Update
According to the company, the MIUI 12.5 will start rolling out globally in batches in April and May. The first batch will include the Mi 11, Mi 10T, Mi 10T Pro, Mi 10, and Mi 10 Pro. The second wave of the update will start in June and hit devices like the Mi 10 Lite 5G, Mi 10T Lite, Mi Note 10 Pro, Mi Note 10, Mi Note 10 Lite, Redmi Note 9T, Redmi Note 9 Pro, Redmi Note 9S, Redmi Note 9, Redmi Note 8 Pro, and Redmi 9.
"MIUI 12.5 is an intermediate update based on MIUI 12 with a strong focus on system optimizations. After a complete revamp of the system UI, its CPU usage was reduced by up to 22% while power consumption – by up to 15%, ensuring frictionless performance and graphics," reads the official blog.
The company also claimed that in the second half of the year more phones will receive the MIUI12.5 update. The MIUI 12.5 revamped the entire UI which allays the CPU usage by up to 22 percent. As per the company, previously the gesture and other tasks were rendered on a single thread which queues tasks and overloads the thread which causes lags. However, in MIUI 12.5 the gestures have their dedicated thread that ensures the tasks are carried to the CPU without any delay and delivers instant response.
"Another highlight of MIUI 12.5 is uninstallable system apps. The vast majority of apps in the new system can be uninstalled, while a small number of apps that are engraved in the system core can be hidden," reads the Mi blog post.