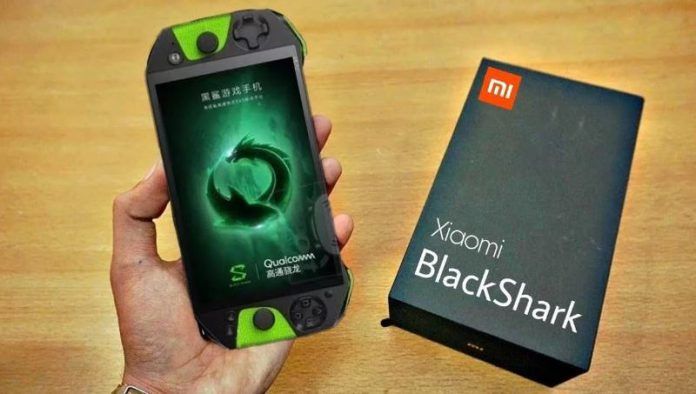 The Xiaomi Black Shark gaming smartphone took the world by storm. The smartphone launched sometime in April this year and unfortunately, was confined to the Chinese smartphone market. The company is currently working on a successor, called the Xiaomi Black Shark 2. The device has popped up in leaks online, in a Geekbench entry and even with a speculated launch date of October 23. The Black Shark was in direct competition with the Razer Phone, but sadly it has only been limited to the Chinese market since its release. However, things may change as a leak indicates that the Xiaomi Black Shark may be getting a global launch.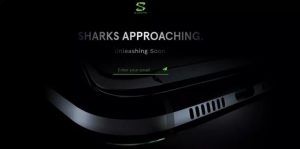 Xiaomi Black Shark Rumoured To Get A Global Launch
It's been so long since the launch that its successor may be soon coming to the Chinese market. However, the Xiaomi Black Shark gaming smartphone may be finally making it to an international audience. This information comes from a new landing page which has been created by the company for the smartphone. The page doesn't actually reveal any crucial details pointing to the various markets it will be released in or the price which it will be sold at. All that the page discloses is a silhouette of the bottom of the Black Shark smartphone with the text reading "Shark Approaching, Unleashing Soon".
The page even offers a sign-up option for those interested in purchasing it. Those who sign up will get notified when the smartphone goes official globally. Considering, the company has taken the effort to create a page just for it is indicative of its imminent global launch. However, there's no news on when this will be. But going by popular belief, the Xiaomi Black Shark may be launched globally even before the Black Shark 2 gets officially launched in China.
Why One Would Still Want Xiaomi Black Shark Gaming Smartphone?
The smartphone still boasts of some pretty high-end specifications. It sports a 5.99-inch screen with a Full HD+ display and an aspect ratio of 18:9. It is powered by the Snapdragon 845 SoC and is coupled with the Adreno 630 GPU. Paired with it come either 6GB of RAM + 64GB of storage or 8GB RAM + 128GB internal storage. To ensure that it gets the juice it needs, the smartphone packs a 4000mAh battery.