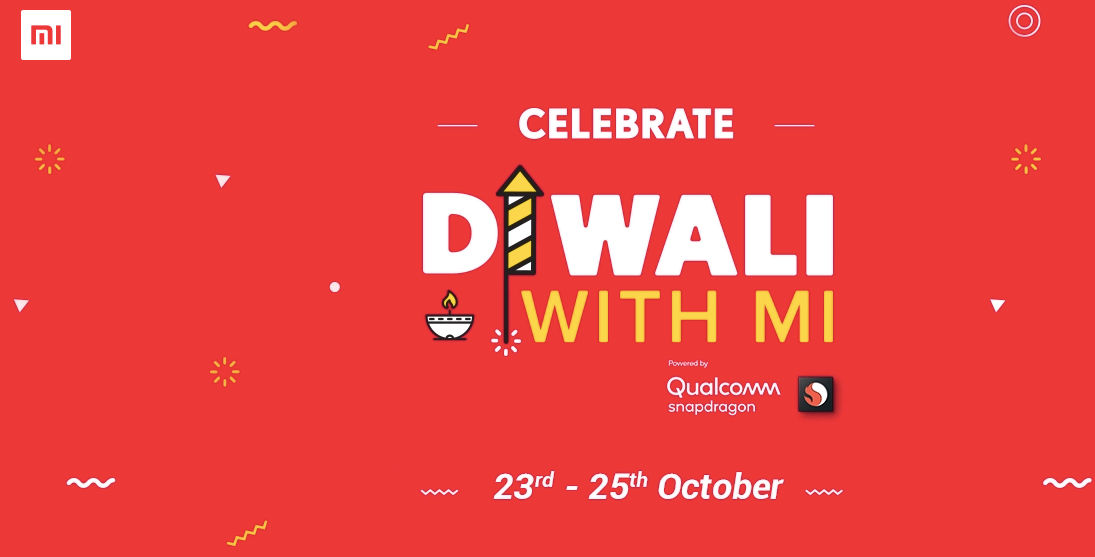 Xiaomi's very own festival shopping sale, called 'Diwali With Mi' is about to go live in India. The interesting sale includes only Xiaomi branded products like smartphones, televisions, and a few other electronics.
The Xiaomi Diwali With Mi Sale begins today, but will last for a few short days only. The sale ends October 25. However, during the brief period, interested buyers will be able to buy their favourite Mi devices at discounted rates. There are several appealing and attractive offers including enhanced cash-backs, limited period discounts, and coupons. Besides its popular smartphones, Xiaomi has added products from several categories like Smart TVs, Home Security, Fitness Bands, Bluetooth Speakers, Mi Luggage, Air Purifiers etc.
Since we are committed to bring you the best products and deals for your hard earned money, we have discovered some great deals on a few fast-selling Xiaomi smartphones and Mi TV 4A. Here are all the details about the deals.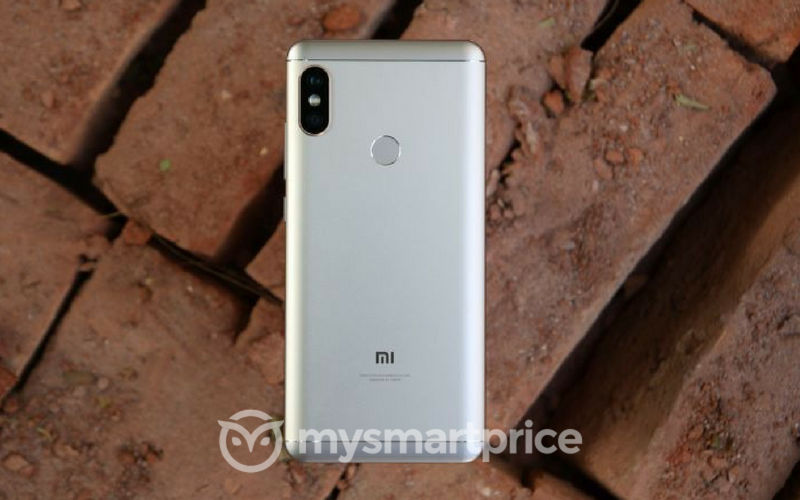 Redmi Note 5 Pro, Redmi Y2, Mi A2, Discounts During Xiaomi Diwali With Mi Sale
The Xiaomi Redmi Note 5 Pro has remained a very popular and quick-selling Xiaomi smartphone ever since it launched. The handset frequently goes out of stock. Hence Xiaomi is offering the smartphone during the sale. Moreover, the Chinese company is offering some significant discounts as well. The Redmi Note 5 Pro usually retails at INR 14,999. The price is valid for the 4GB RAM + 64GB internal storage variant. There's a 6GB RAM + 64GB internal storage variant as well, which costs INR 16,999.
During the Flipkart Big Billion Days Sale, Xiaomi was selling the 4GB/64GB variant of the smartphone for around INR 12,999. Interested buyers who could not purchase the Redmi Note 5 Pro during the Flipkart sale will have another opportunity to grab the smartphone at the same deeply discounted price. The 6GB/64GB variant will sell at a proportionally low price of INR 14,999.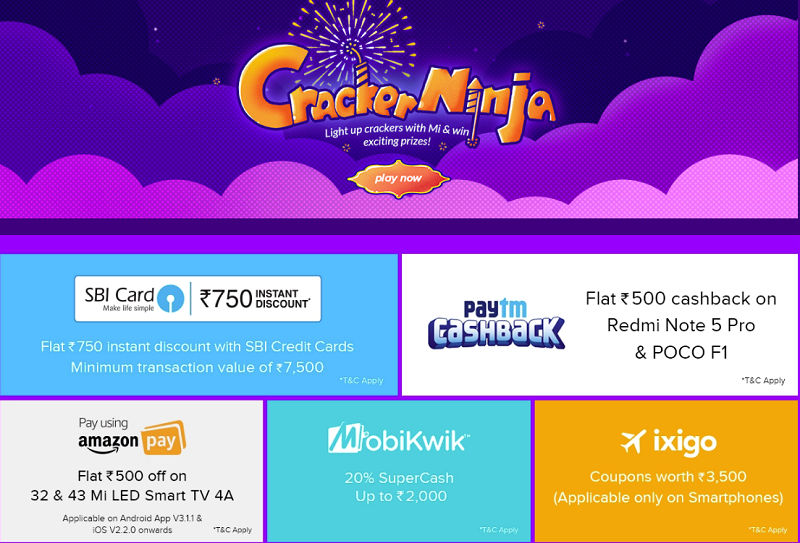 The Xiaomi Redmi Y2 is another popular smartphone that Xiaomi has designed for the youth. The budget Android smartphone packs several appealing features. The 3GB/32GB variant and the 4GB/64GB variant of the Redmi Y2 will sell at an instant cash discount, bringing down the asking price to INR 9,999 and INR 10,999 for the respective variants.
The Xiaomi Mi A2 will sell at an equally interesting price. After the instant cash discount of INR 2,000, the Mi A2 drops down to INR 14,999 for the 4GB/64GB variant. Incidentally, Xiaomi is also selling the popular Mi A2 RED Edition at the same discounted rate.
In addition to the instant cash discounts, all the Xiaomi smartphones also come with Mi Protect programs, Ixigo travel coupons, and a huge amount of complimentary high-speed 4G data and cash-back from Reliance Jio. Moreover, there are several offers from leading financial institutions like Amazon Pay, MobiWik, Paytm, SBI Bank, and others.
Mi TV 4A Discounts During Xiaomi Diwali With Mi Sale
Xiaomi recently launched several Smart LED TVs under the Mi TV 4A umbrella. The LED TVs pack some capable hardware, Patchwall UI, and other interesting features. During the sale, Xiaomi is offering the Mi LED TV 4A (32 and 43 inches) at substantially discounted prices. While the 43-inch Full HD Mi TV 4A will see a discount of Rs. 1,000, the 32-inch HD-Ready Mi TV 4A will sell with a discount of Rs. 2,000.
Incidentally, Mi VIP members will get early access to the sale, free coupons, and exclusive deals. Hence buyers are urged to head over to the Mi website to claim their VIP rewards. As we had reported earlier, there are several more Xiaomi branded products that will be available at great prices.