Highlights
Jain is stepping down from his role as Global VP of Xiaomi after 1.5 years.
He led Xiaomi India since the company's inception in 2014.
Jain has resigned after being a part of Xiaomi for nine years.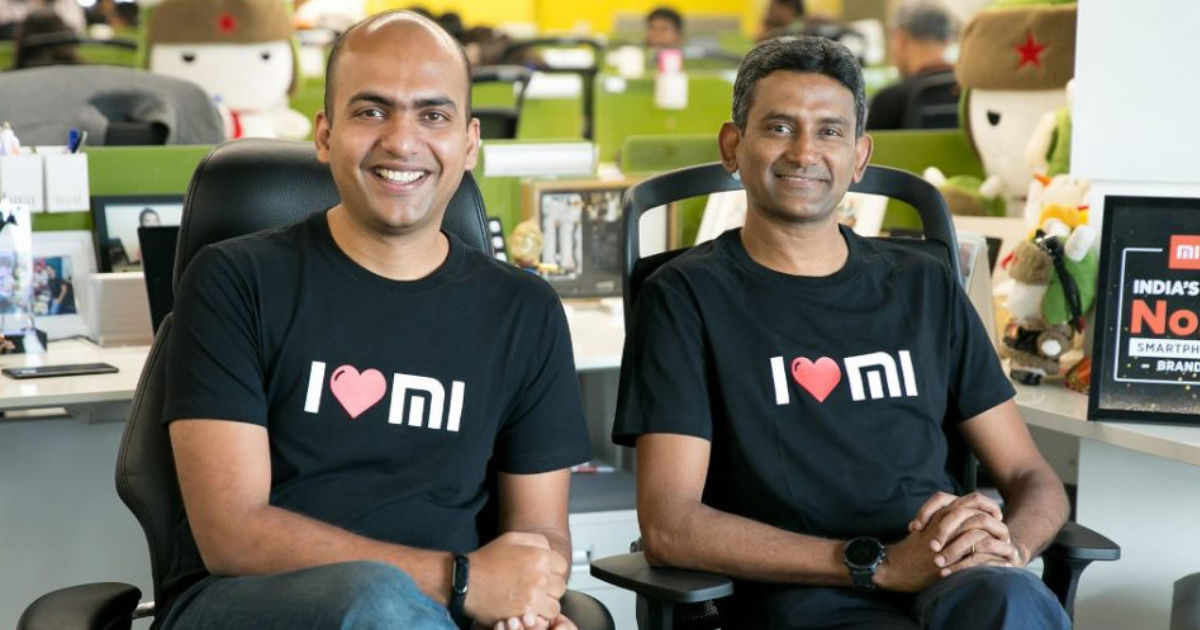 Xiaomi Global Vice President Manu Kumar Jain has stepped down from his role. Jain, who was spearheading the company's India operations, was promoted to the global role in July 2021. The former Xiaomi India Managing Director has resigned from the company after being a part of it for nine years. Jain, who has played an instrumental role in Xiaomi India's success, is known as the smartphone man of India. Since the company kicked off its India operations, Jain-led Xiaomi India democratised smartphones and made them accessible to the masses at an affordable price point. Since 2014, when he joined Xiaomi, Jain stated that there were many ups and downs. The company launched the Mi 3 as its first smartphone in India in 2015 under Jain's leadership.
Xiaomi India saw significant growth in sales, which resulted in it becoming the number-one smartphone brand in India in 2017. Jain, in his farewell note, also revealed that the company was backed by former Tata Sons Chairman Ratan Tata. In due course, the company started manufacturing its smartphones, followed by other products in India. Local manufacturing not only helped in bringing costs down but also created thousands of jobs.
Under Jain's leadership, Xiaomi also expanded to more premium price points over the years. The company's first smartphone was launched for under Rs 20,000 and in 2023, it offers its flagship smartphones for around Rs 60,000 in India.
Also read: Xiaomi 12 Pro Review: The Ultimate Flagship of 2022?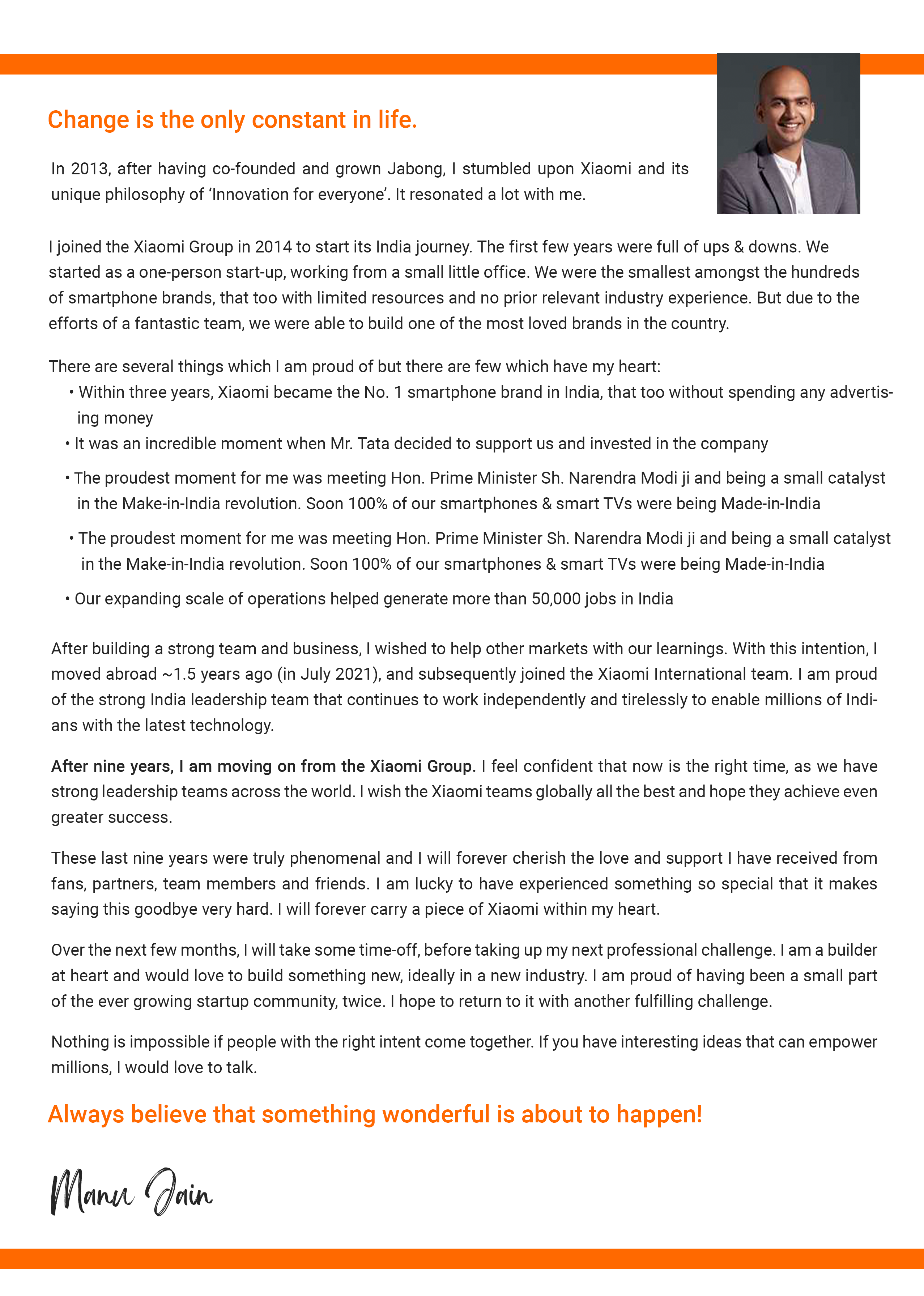 The company maintained the position for nearly five years as Samsung took over the top spot during the last quarter of 2022. Xiaomi slipped to the third spot in India in terms of smartphone shipments in the last quarter of 2022, according to a Canalys research report.
Amid Xiaomi India's local challenges due to charges of tax evasion, Jain was promoted to the global vice president of the company. Jain, after nearly 1.5 years of being a global vice president of Xiaomi, has now resigned and will take some time off before making his next professional move.
Also read: Government Scrutiny, Macroeconomic Factors Impact 2023 Plans of Chinese Smartphone Companies in India
Jain's exit comes at a time when Xiaomi India is under scrutiny for tax evasion. The company has been on the radar of several government agencies since December 2021 over allegations of tax evasion. The company was accused of purchasing smartphones from its contract manufacturers at a higher cost in India. This allowed the company to gain a smaller profit and evade paying corporate taxes in the country. The Enforcement Directorate (ED) of India seized the company's assets worth Rs 5,550 crore. The most recent development in the ongoing court battle favoured Xiaomi India after the Karnataka High Court ordered the Income Tax (IT) department to release the company's fixed deposits worth Rs 3,700 crore.