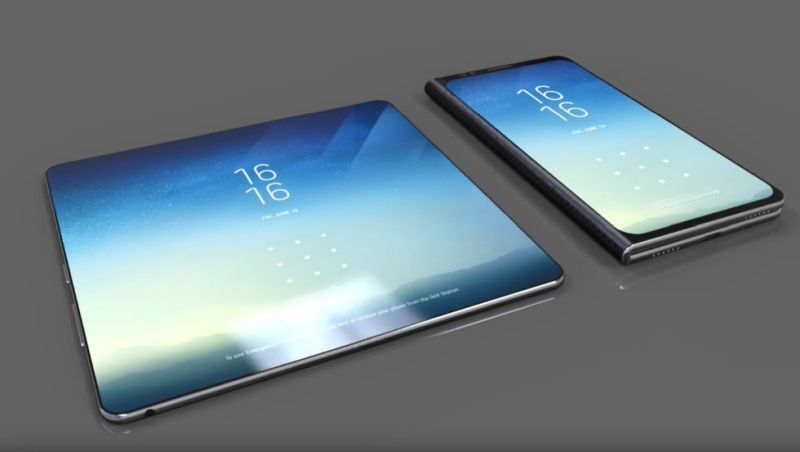 Samsung is betting big on its upcoming foldable phone. The Korean company has already built massive hype around this handset by offering a glimpse of it in November 2018. It was a much-needed breath of fresh air for the industry that didn't dare reinvent the form-factor for over a decade. A fancy foldable smartphone opens-up an opportunity for Samsung to reaffirm itself as an innovator in the smartphone space.
It was quite clear that the world's second largest smartphone brand Huawei will challenge Samsung with its own version of a foldable phone. But, these two tech behemoths now face a surprise competitor in the form of Xiaomi. And going by the clip shared by the Chinese company's co-founder, Lin Bin, Xiaomi seems to have grounded Samsung's ambitious folding phone before it could take the flight.
Why Is Xiaomi's Foldable Phone A Big Deal?
When Samsung showcased its foldable phone, the device's design details were concealed in a shell. The folding mechanism seemed impressive, nonetheless. Creating a foldable screen is an achievement on its own. The phone features a 7.3-inch screen that opens like a notebook. Since the screen folds on the inside, Samsung has added another 4.6-inch display on the outside. Xiaomi's solution is radically different and far more practical. The Chinese company's phone folds at two lines instead of just one. And as opposed to Samsung's design that folds in, Xioami's device folds out towards the backside. The design implementation is so clever that it effortlessly makes Samsung's outline for foldable phones downright silly. If phones were a form of art, Xiaomi's foldable phone is a triptych and in comparison, Samsung's device is more like a center spread of a magazine.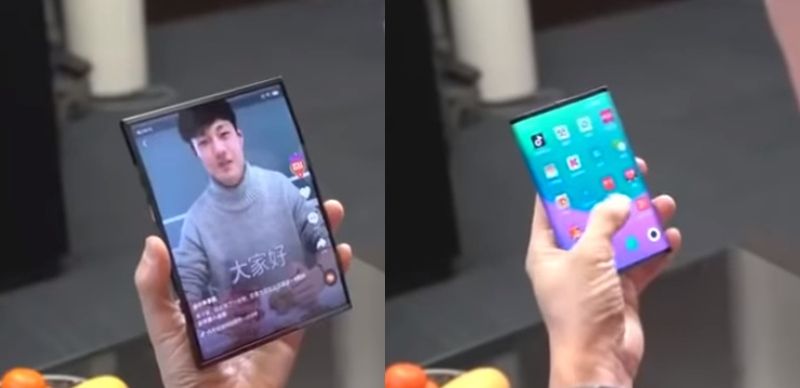 Should Samsung Be Worried?
Hell, yeah! Samsung should be extremely anxious. Its most anticipated phone is outdated even before going official. This is astonishing because Samsung's tinkering with foldable phone technology date back to 2008. Back then, Xiaomi didn't even exist, and yet managed to outdo the South Korean giant in such a small time. I'm not the best person to take advice from, but Samsung should go back to the drawing board, break that drawing board, and copy Xiaomi's design. Sure, it will be frowned upon for some time, but come on Samsung has been called copycat for years by numerous publications as well as industrial design experts. And I guess being an imitator is better than rolling out a phone that's already trumped by the competitor. It will be interesting to see how Samsung responds to Xiaomi's foldable design. Considering the Korean company's deep pocked and resources at disposal, it will be incredibly naive of me to write this company off in the batter for foldable phones.
More Competition
In retrospect, Huawei seems to have played it right by not showing its hand. Since it didn't make any design detail public, it is in a much better position to experiment or embrace a new design. Well, the company did technically showcase its upcoming phone to Korean telecoms behind closed doors. But, everything is still under the veil of secrecy except the fact that it will support 5G and "could replace a PC", as claimed by Huawei's CEO, Ken Hu.
Another brand that has a potential to be a dark horse in this race for foldable phones is Motorola. As per a recent WSJ report, Lenovo, a brand that owns Motorola Mobility, may revive the Razr phone with a foldable screen design. What sets it apart from the other upcoming foldable phones is that it will feature a vertical fold reminiscent of the good-old clamshell phones. And based on Lenovo's recent patent filings, the handset may look like the artists impression embedded below.