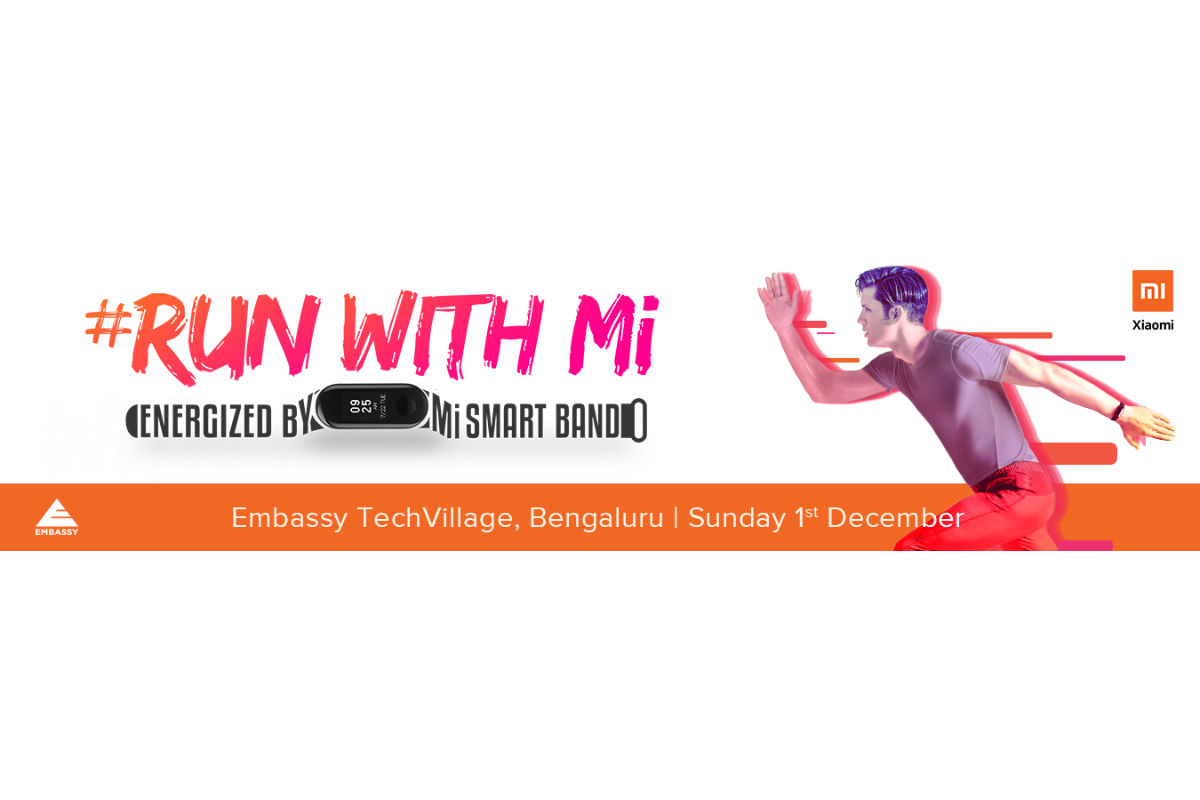 Xiaomi India has put out a Tweet announcing that every finisher at the brand's upcoming, RunWithMi marathon that is set to be held in Bangalore on December 1, 2019, will get Xiaomi's upcoming Mi Smart Band fitness tracker. Xiaomi hasn't announced the name of this upcoming fitness tracker, but the brand has left a hint in the image that is accompanied with the Tweet. And the hint suggests that the upcoming fitness tracker from Xiaomi will be called the Mi Smart Band 3i.
Mi fans, here's some motivation for you to #RunWithMi. Every finisher will get the upcoming #MiSmartBand.
Can you guess? Hint's in the image.

For those who haven't registered yet, head here > https://t.co/FyLHcwnWIr pic.twitter.com/K7fmDVWOlZ

— Mi India for #MiFans (@XiaomiIndia) November 19, 2019
Mi Smart Band 3i Will Have a Display
The Tweet also has a link in it that leads to a registration page for the RunWithMi marathon. Interestingly, this registration page shows a partial image of a smart fitness band, which, I believe, is the Mi Smart Band 3i. The image reveals that the Mi Band 3i will have a display similar to the one in the Mi Band 3. However, we can't confirm at the moment if it has touch capability.
Mi Smart Band 3i Will Be Priced Below INR 2,299
Going by the name, the Mi Smart Band 3i will either be a trimmed-down or an advanced variant of the Mi Band 3 that is currently on sale in the Indian market. Either way, the Mi Band 3i will be placed below the newly-launched, Mi Band 4. So, you can expect the Mi Band 3i to cost less than Mi Band 4, which comes with a price tag of INR 2,299.
Unfortunately, there is no other information regarding the Mi Smart Band 3i at the moment. Coming back to the RunWithMi, the marathon is set to start at Embassy TechVillage in Bangalore. You can participate in it only if your age is 18 years and above. As I suggested earlier, if you want to participate in the marathon, you have to register yourself on RunWithMi website. Click on the link in the Tweet to visit the registration website.