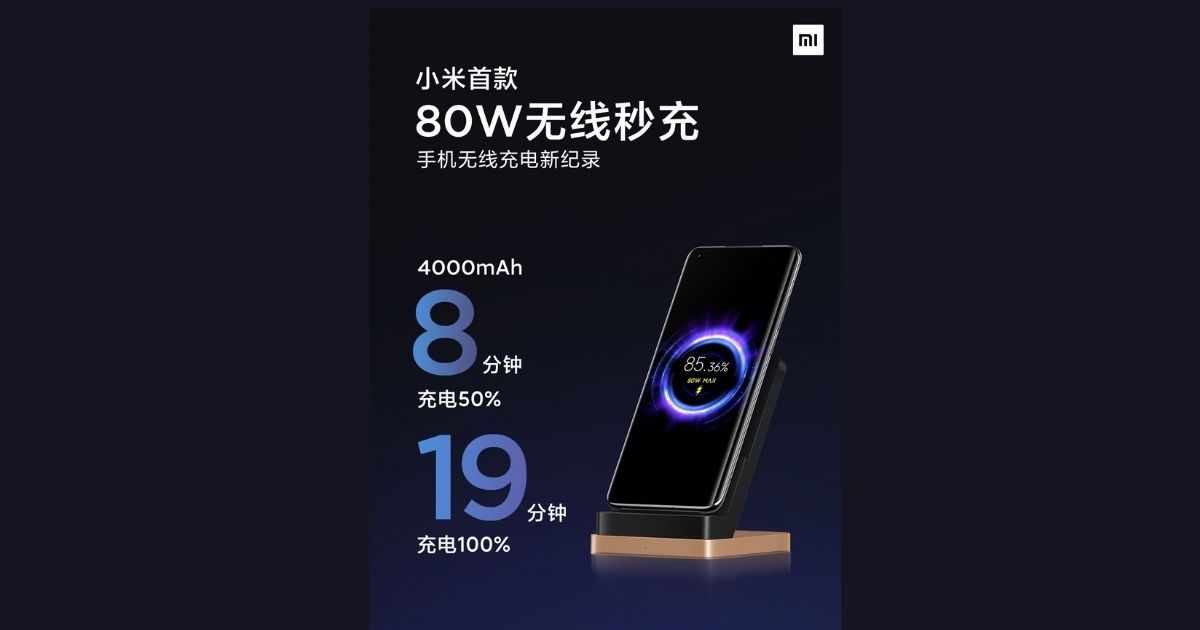 Xiaomi has frequently been coming up with new and innovative charging solutions. So far, the brand has been able to provide up to 50W of fast charging over a wireless charger, which in itself is a pretty fast charging speed. But as it turns out, the company is not content with 50W and has now introduced a new wireless charger with a whopping 80W fast charging capacity. The new 80W wireless charging solution by Xiaomi can charge a smartphone with a 4,000mAh battery in just 19 minutes. Take a look.
Xiaomi introduces an ultra-fast 80W wireless charger
The company recently broke the news via its official Weibo handle. As per the official statement, the new 80W wireless charger can fully charge a 4,000mAh battery-touting device in 19 minutes. Furthermore, it will take just 8 minutes to charge it from 0% to 50%. The brand has also showcased as to what the 80W wireless charger will look like. Below is the product image for your reference:
Addressing the launch, Lei Jun said (roughly translated from Chinese):
"80W, 80W, 80W, a new global record for wireless charging. This is Xiaomi's breakthrough in wireless charging this year. The Xiaomi Mi 10 Extreme Edition, released two months ago, already produces 50W wireless charging and today, we broke through 80W in technology pre-research. How fast is it charging? 4,000mAh, half in 8 minutes and full in 19 minutes. We believe that in the near future, wireless charging will replace wired charging."
Clearly, Xiaomi appears to be putting its faith in wireless charging and has deemed it to be the future of charging technology. For now, we are not sure as to which device by the brand will be the first to feature this newly launched 80W wireless fast charging technology, but we can expect the company to announce the same in the near future. Whenever it does, we will make it a point to keep you posted on the same. What are your thoughts on Xiaomi's latest 80W wireless fast charger? Do let us know in the comments section below.