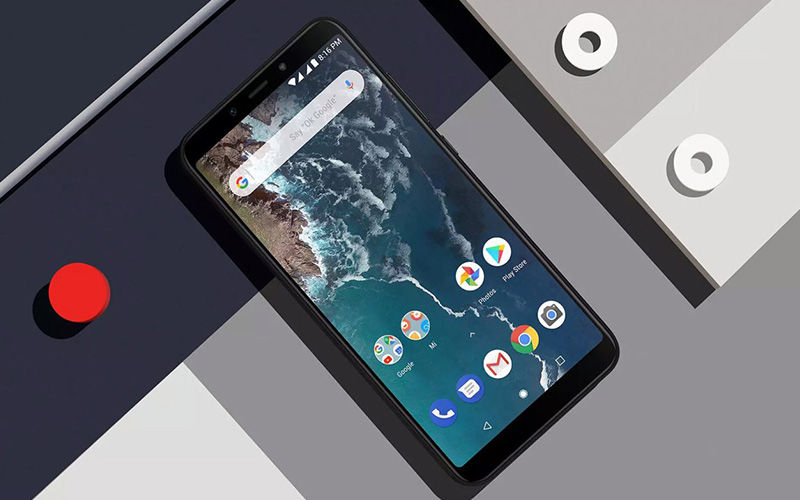 The Xiaomi Mi A2 (review) is an Android One handset and as per Google's agreements, the smartphone will receive regular software updates and security patches. This will enable the device to run at an optimized level. A brand new update has been released for the Mi A2 called the November security patch. The latest firmware brings a slew of stability improvements and bug fixes for users. You can read on more to find out details about the newest release.
Xiaomi Mi A2 November Security Patch Details
The November security patch for the Mi A2 is making the rounds, and after searching in forums for the update, users have reported receiving it on their devices. The size of the firmware is 90.3MB, which is significantly smaller than the previously released security patches. This might indicate that while there were stability improvements and bug fixes introduced, massive changes were not rolled out.
Even then, lots of Mi A2 users on forums have reported that installing the November security patch did little to mitigate the problems they were facing earlier. This will range from the Smart Lock bug, right down to rapid battery-depleting issues. However, other users have reported that fixes such as proximity sensing and fast battery draining were addressed. It is possible that a different Mi A2 user will face a unique bug and that Xiaomi will attempt to eliminate these problems before the year ends.
On these forums, some users were also requesting Android 9 Pie, which is yet to be available for the Mi A2. Xiaomi has promised that the smartphone will receive Google's latest and greatest firmware. With only two months remaining for 2018 to end, it should not be too long now.
While Mi A2 users will receive an update notification, you can also go to the 'Settings' of your smartphone and tap on 'System'. From there, you can tap on 'System Updates' where you'll receive the update.
Is the Mi A2 Worth an Upgrade?
When Xiaomi released the first variant of the Mi A2, it featured decent specifications ranging from 4GB of RAM and 64GB of internal storage. Fortunately, the company has launched an improved version; one that sports 6GB of RAM paired with 128GB of memory. The increased storage will help potential buyers ignore the fact that the smartphone does not support expandable storage, though you can add two SIM cards at once.
Another gripe of owning the phone is it does not have a 3.5mm headphone jack. Luckily, Xiaomi does bundle a Type-C USB to 3.5mm audio adapter to get around this little hurdle. By today's standards, the device features a small 3000mAh battery, but the stock Android interface is still something to appreciate. It is fluid and responsive, not to mention you'll receive consistent updates in the future.
Despite its sleekness, the Mi A2 is durable, featuring an all-metal build, even though it looks a tad bit old compared to the glass and aluminum sandwiched devices getting launched in 2018. The Mi A2 is a solid option for those who want decent specifications and love stock Android, but know what sort of compromises you'll make before purchasing this.
If you want to know more about the Mi A2, you can check out our video review given below.