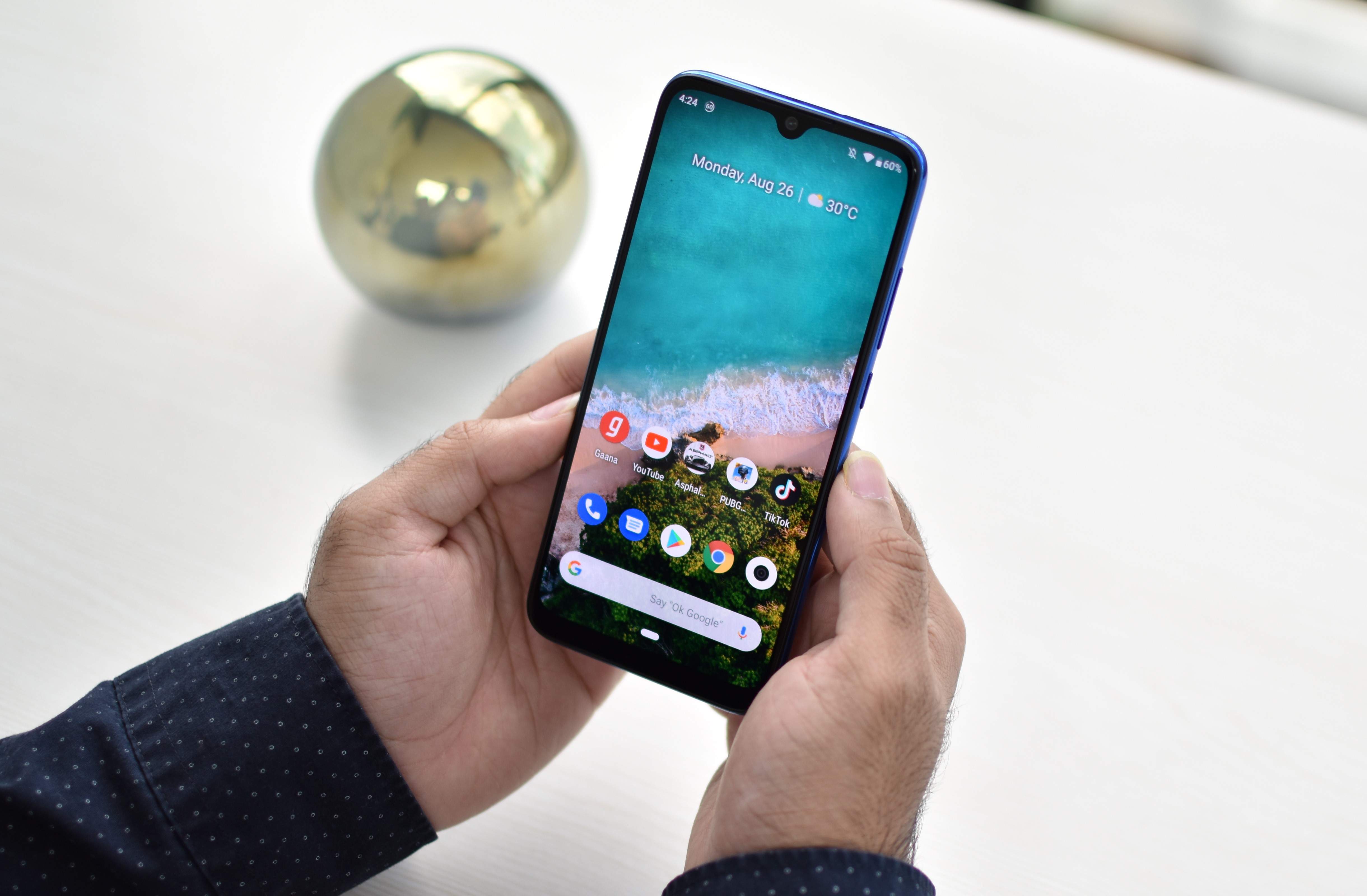 Developing a great budget smartphone is a tough job. It involves finding the right balance between the price and the features. In this price segment, every brand has to cut the corners. Choosing the essential features and letting go of the rest, is what makes or breaks a budget smartphone. Xiaomi is incredibly good at this game.
It is almost like the company has figured out a formula for success. However, for its latest budget smartphone the Mi A3, Xiaomi has tweaked its rubric a bit. Has the decision been wise? Let's find out if the Mi A3 delivers with its starting price of Rs 12,999.
[P_REVIEW post_id=166087 visual='full']
Design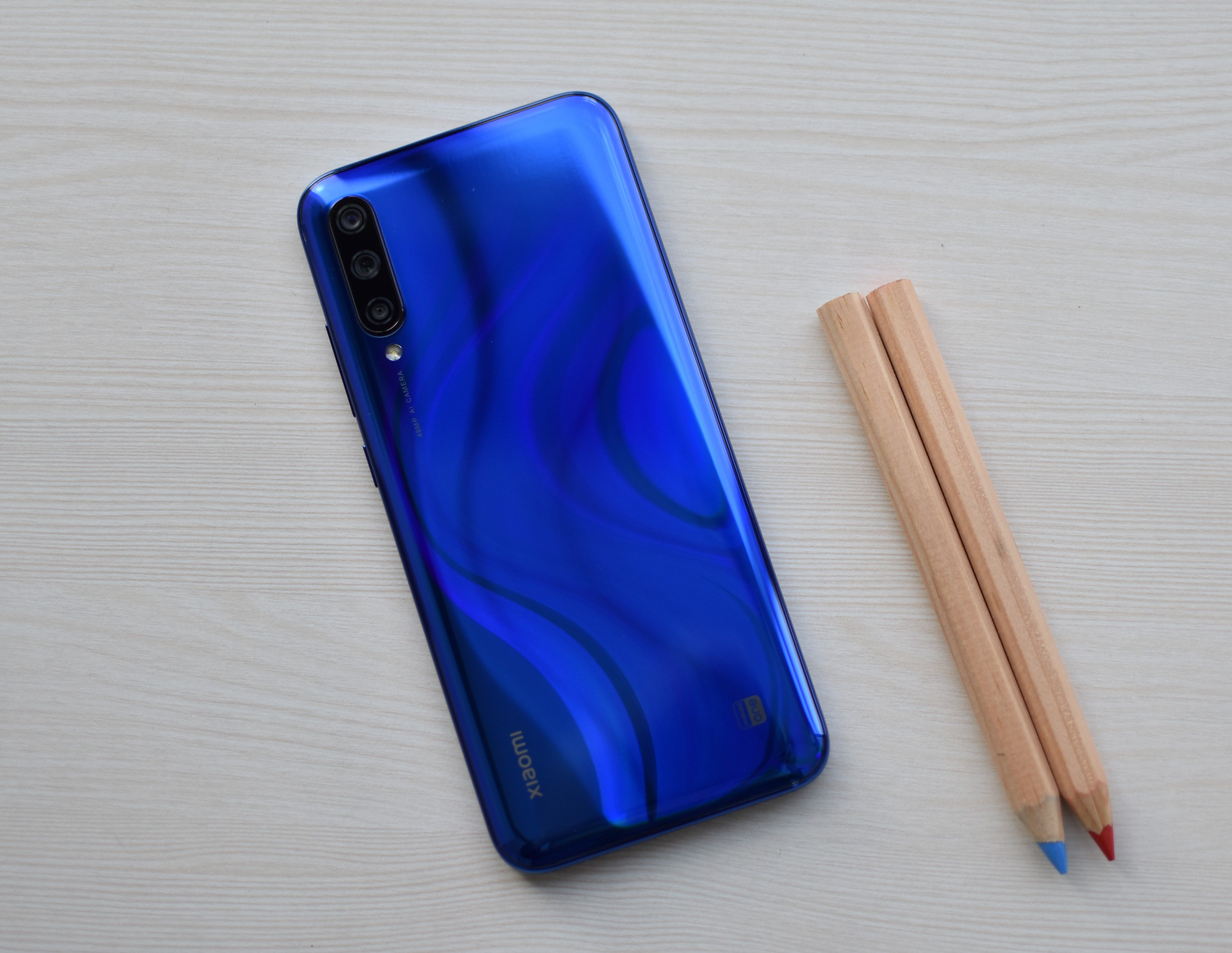 I thought it would be nigh impossible to surpass the Redmi Note 7's aesthetics in the budget segment. Guess what Xiaomi proved me wrong by delivering the Mi A3, which makes the Redmi Note 7 look dull. It features a premium aluminum frame sandwiched between the glass panels. Xiaomi has added Gorilla Glass 5 protected on both sides. I can't think of any competing phone up to Rs 20,000 that can match the build quality of the Mi A3 Pro.
Moving onto the front, it is fair to say that the device has thin-bezels save for the chin. Xiaomi has opted for a waterdrop notch to accommodate the selfie camera. Owing to its metal frame, the device feels sturdy to hold. Moreover, it has rounded corners that enhance ergonomics. The build precision is top-notch. Be it grooves made for the connectors or pores in the speaker grille, everything is done to perfection. The phone comes in blue, white, and grey. These are not regular paint jobs though. The phone dazzlingly reflects light at the back.
Display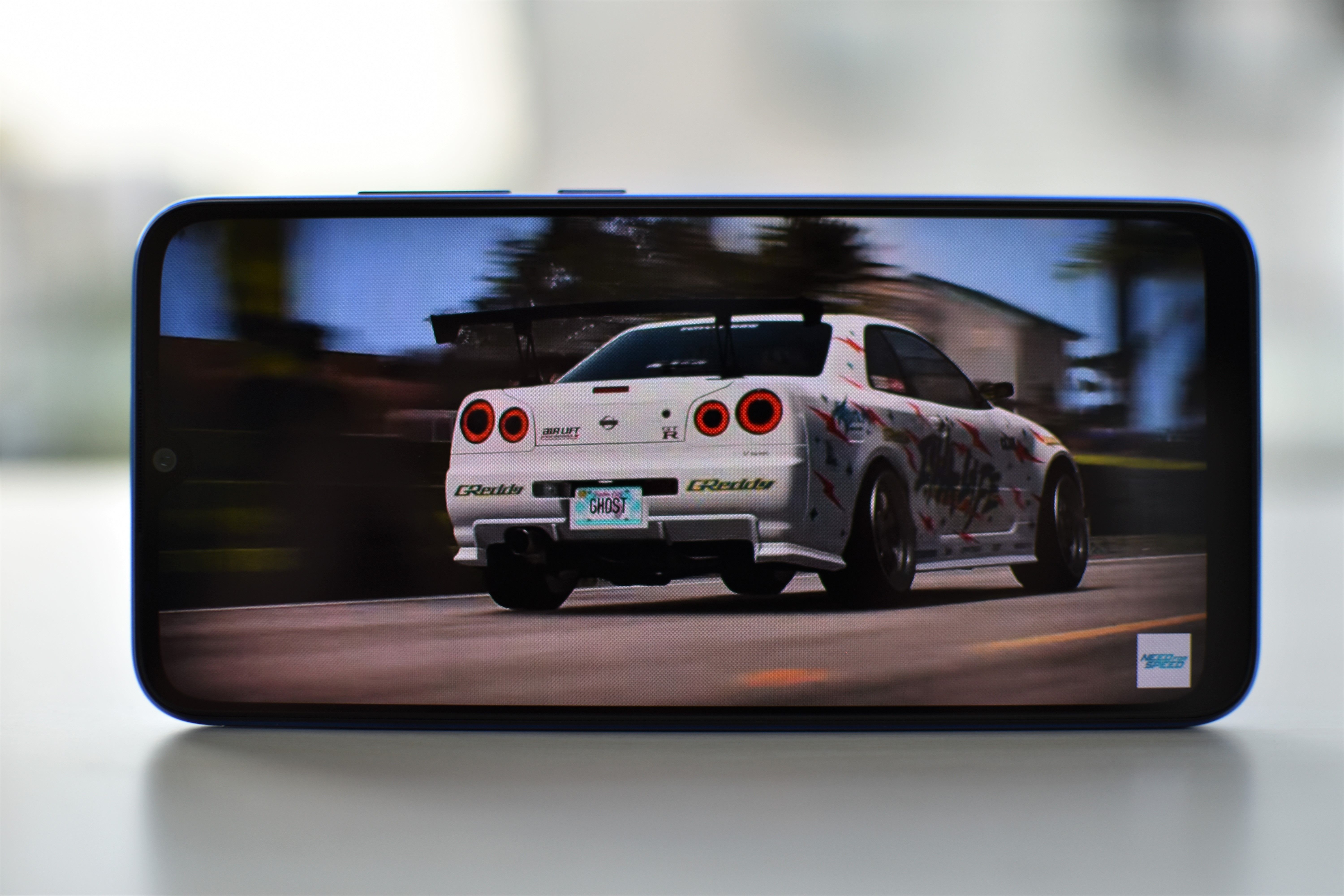 The Xiaomi Mi A3 features a 6-inch HD+ AMOLED display. Its departure from a Full HD+ LCD to HD+ AMOLED has been considered as a downgrade by many. That's not entirely true though. Budget phones always compromise on display one way or the other. We all know that premium phones feature AMOLED display that offer vibrant colors and inky blacks. On the other hand, budget phones settle for inferior LCD panels. So while the Mi A2 had a relatively high-res screen, its color reproduction and contrast were nothing to write home about.
Xiaomi's latest budget phone takes a different route. The Mi A3's display offers brilliant contrast and pure colors but settles for relatively low resolution. Numbers can't do justice to certain things and display falls in that category. In spec comparison, Full HD+ screen always trumps HD+ display. But, when I held the Mi A2 and Mi A3 next to each other, most people in our office chose the HD+ AMOLED screen over the Full HD+ LCD. At 286 ppi, the screen's pixel density is close to 300. It is not that you can easily notice the pixelation, but yes a Full HD+ AMOLED would have been great.
Software and Performance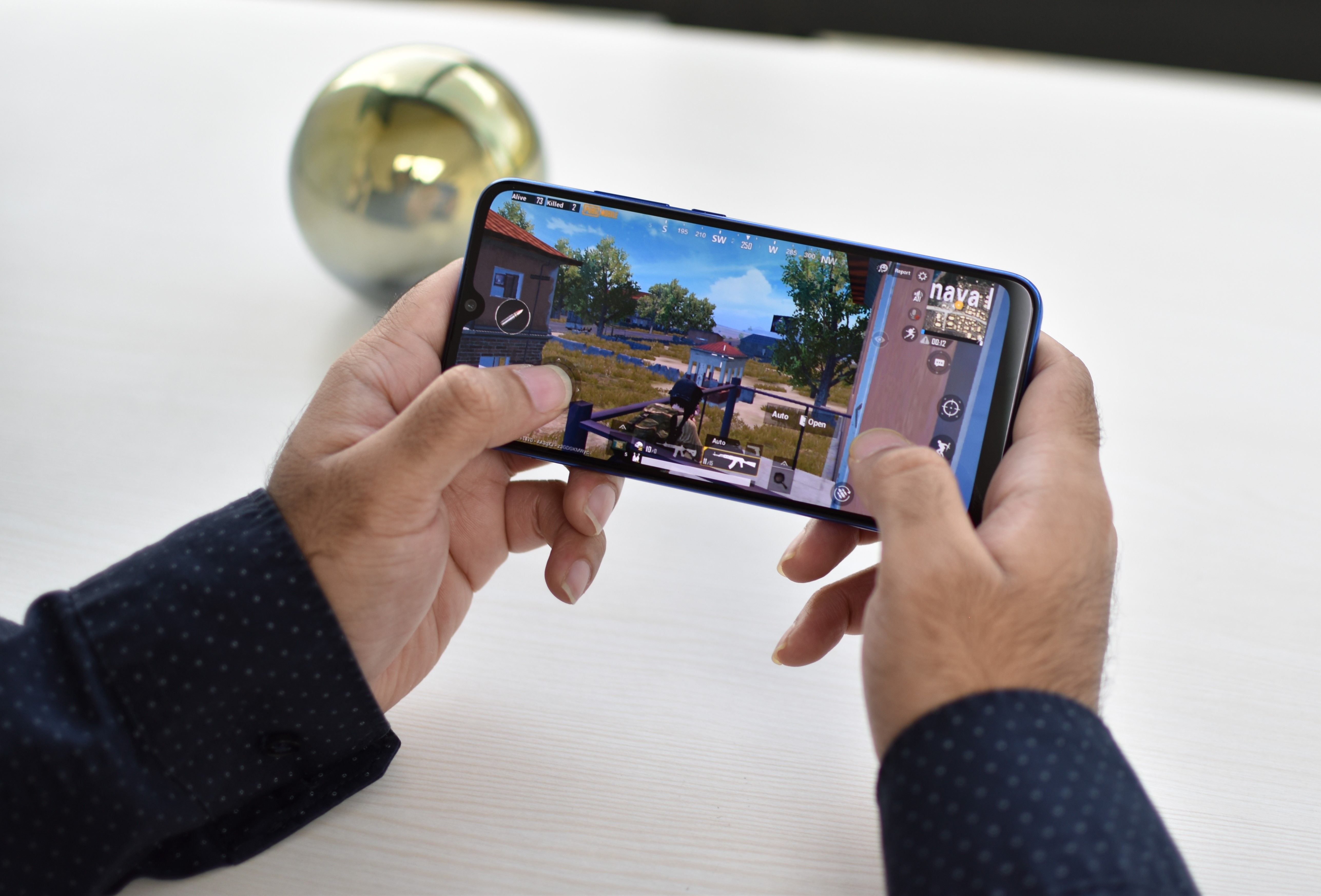 The Xiaomi Mi A3 runs stock Android 9.0 Pie. The software design is minimal. I like how everything from the wallpaper to icons looks clean yet refreshing. The transparency effect when you swipe up the app drawer is a nice touch. The expanded folder view could use a better design though. It would look much better if aligned in the middle of the screen.
While I appreciate the clean look of the stock Android, I miss many useful features found in Xiaomi's MIUI. Besides, the Mi A3's stock UI forces you to put up with Android's silly gestures. You simply can't switch back to the good old navigation bar with home, back, and recent keys. It is not that you can't get used to this new system, I just don't like the fact that the users are deprived of a choice. Xiaomi hasn't even pre-loaded its Mi Remote app, which is required to make use of the on-board IR blaster.
In terms of performance, the Mi A3 is swift right from the get-go. For a budget phone, its optical in-display fingerprint is quite quick and accurate. Backed by Qualcomm's Snapdragon 665 chip, the handset shows no sign of a slowdown during normal usage. Based 11 nm node, this SoC (System on Chip) comprises of four Kryo 260 Gold cores clocked at 2 GHz and four power-efficient 1.8 GHz Kryo 260 Silver cores. Owing to its Adreno 610 GPU, the phone can handle casual games without an issue. PUBG addicts need not worry, as the Mi A3 can run it at a medium setting. The phone is available in 4 GB + 64 GB and 6 GB + 128 GB models.
Xiaomi has duly covered the 3.5 mm headphone jack. However, it does not ship with earphones. Paired with my Sony MDR-EX150AP, the phone delivered good sound output. Though it is on the lower side. Despite two grilles at the bottom, the phone only houses a single speaker. It is loud enough to let you enjoy random YouTube videos without reaching for the earphones. Moving on to the connectivity front, the dual-band Wi-Fi and Bluetooth worked as they should. In terms of network reception, I faced call drops as usual but that's Airtel for you. One niggle here is that the phone comes with a hybrid slot.
Cameras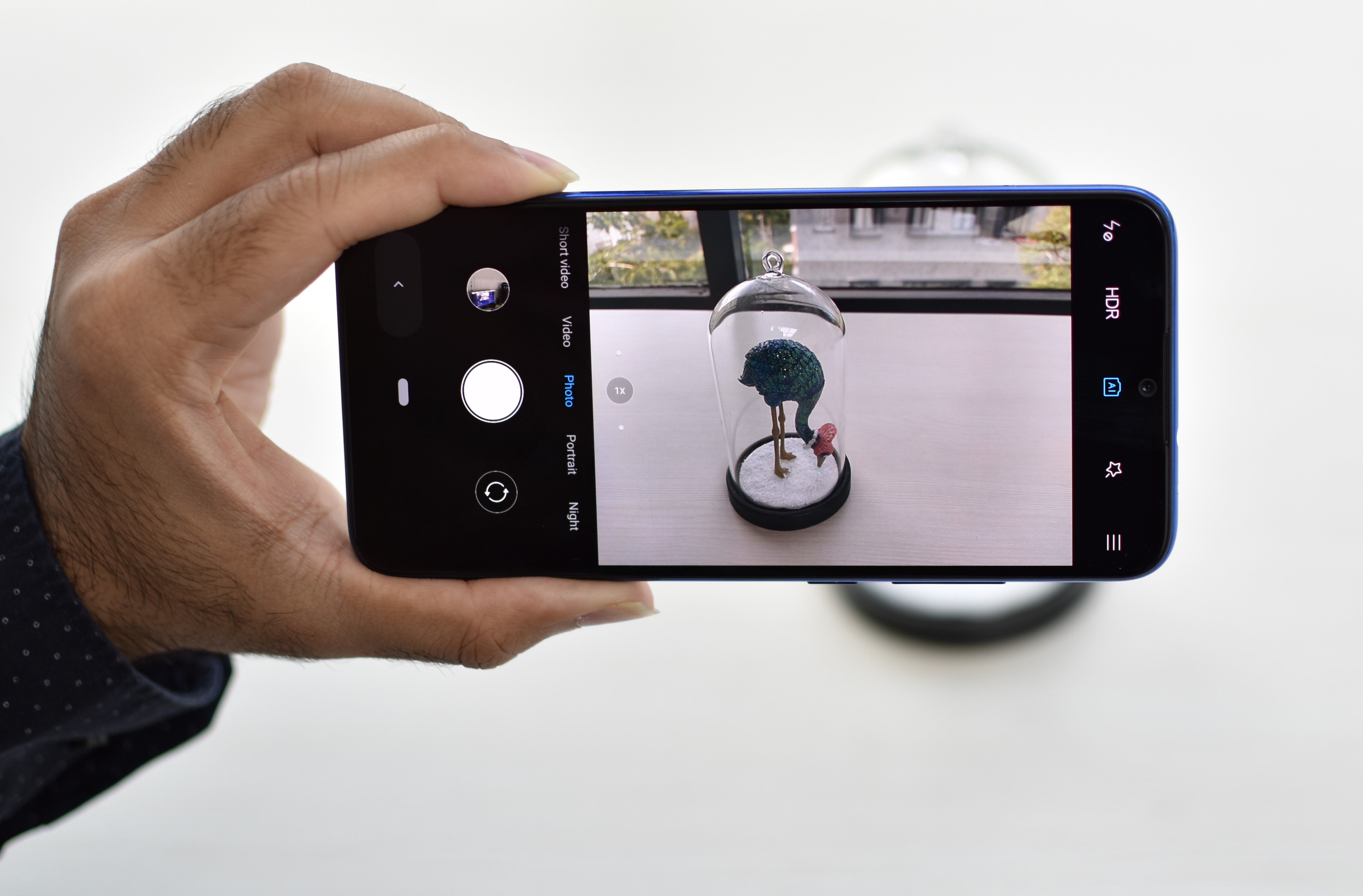 The Mi A3 sports a triple-camera on its back. The setup comprises of a 48 MP main sensor, accompanied by an 8 MP wide lens, and a 2 MP depth sensor. The camera interface is a standard Xiaomi affair. You swipe left or right to access modes such as Photo, Portrait, Video, Short Video, Square, Panorama, and Pro. The last one offers control over White Balance, Focus, Shutter, and ISO. It also comes with a dedicated Night mode. Then, there's AI mode that adjusts the settings on the fly based on the surroundings. It is ideal for lazy people like me.
The data captured by the 48 MP sensor is squeezed into 12 MP shots. The results are surprisingly good. The snapper delivers accurate colors and plenty of detail. The images look crisp and the dynamic range exceeded my expectations. Switching to the 8 MP wide lens takes a toll on the detail. You can also see the visual noise creep in. And there's noticeable barrel distortion too. The device offers 2X zoom button, which is useless as it is simply a digital crop.
Its low-light performance is a mixed bag. The camera captures a decent amount of detail and colors look good. However, since it lacks OIS (Optical Image Stabilisation), a slight shake can result in blurry shots. Moreover, the noise is noticeable when you check these images on a bigger display. In very dark scenarios, the Night mode comes to the rescue. It captures hues well but the amount of detail isn't that great. The 8 MP wide camera falters in the low-light. So, you better stick to the primary camera when the Sun goes down.
The 32 MP selfie camera is very good. In good lighting conditions, it captures plenty of detail. Images come out quite sharp, but if you want to hide your skin blemishes there's plenty of 'beautify' effect at your disposal. Moving onto the video, the Mi A3 shoots 4K videos at 30 fps. There's nothing to complain about in terms of detail and colors. However, due to the lack of OIS (Optical Image Stabilisation), the clips come out quite jittery.
Battery Life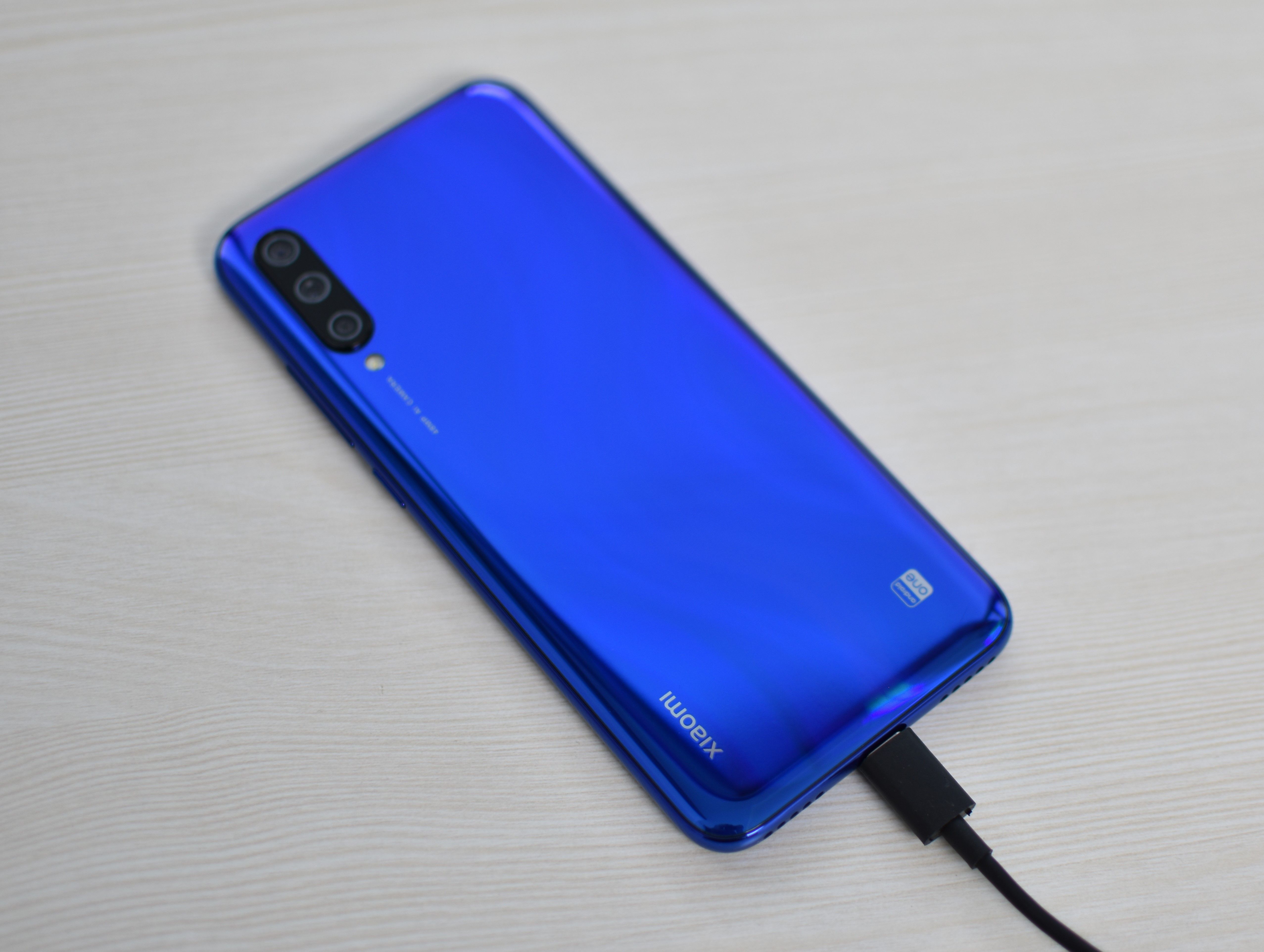 The Mi A3 holds a 4,030 mAh battery, which is a significant upgrade over its predecessor's 3,010 mAh battery. It is Quick Charge 3.0 compatible and supports 18 W charger. But, Xiaomi has decided to ship it with a 10 W charger. From a completely exhausted battery, it takes around 2 and a half hour to fully charge it. For me, the phone consistently lasted for a day and a half. The usage included a couple of hours of music playback via Spotify, about half an hour of cat videos on YouTube, and constant nagging on WhatsApp and Twitter.
Verdict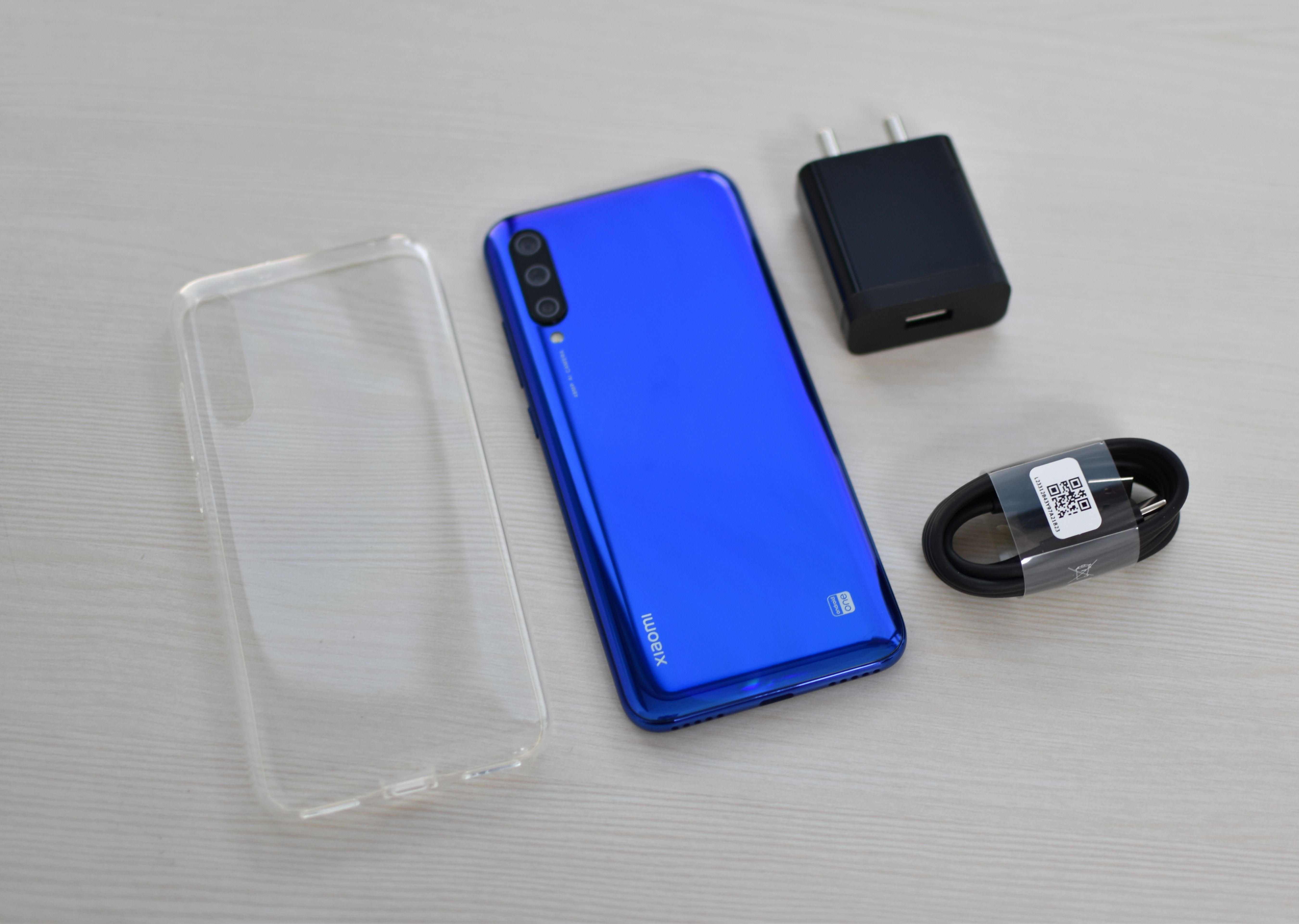 The Mi A3 is yet another budget champion from the Chinese company. It offers a stunning design and premium build rarely seen at this price tag. Its HD+ AMOLED display isn't very sharp but delivers stunning contrast and colors. For the price, the cameras perform well in daylight. Although I miss a few features, the UI is neat and the performance is zippy. Another bright point is the phone's long battery life. It has its share of shortcomings though. For starters, making users choose between a secondary SIM and storage expansion is not cool. The cameras struggle a bit in low-light. And a Full HD+ display definitely wouldn't have hurt. All things considered though, the Mi A3 is one of the best devices in its segment.
What Is Good?
Excellent build quality
Premium design
Zippy Android experience
AMOLED display on budget
Long battery life
IR Blaster is a great addition
What Is Bad?
Screen should have packed more pixels
Hybrid slot
Cameras struggle in low-light