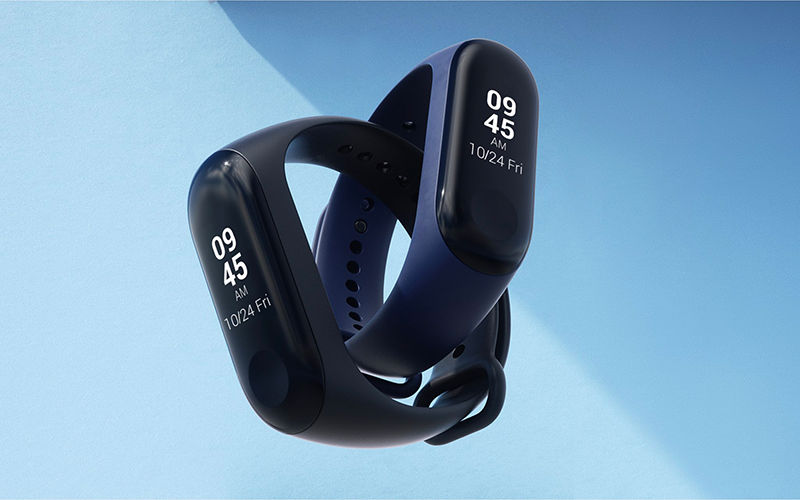 According to a new report from ITHome, the Xiaomi Mi Band 3 is receiving a firmware update, bearing the build number v2.2.0.42. The tech publication says that the updated firmware brings with it an easier way to factory reset the device. They haven't mentioned in which countries the update is being rolled out. However, from the images posted by ITHome, we can see that the device with this updated firmware has a menu in the Chinese language, which indicates that the update is being rolled out in China. Hopefully, Xiaomi will soon roll out the update in other regions too.
Xiaomi Mi Band 3 Update Makes Factory Data Reset Easier
With the new firmware, the Mi Band 3 can be factory reset from the device itself. According to ITHome, the option is located in More section in the device settings. With the current firmware, one can factory reset the Mi Band 3 only through the Mi App from their smartphone, which means your Mi Band 3 must be connected to your smartphone in order to factory reset it. This creates a problem when you have issues connecting your Mi Band to your smartphone. Many users have faced a similar issue; they needed to factory reset the device because it wasn't connecting to their smartphone, but they couldn't do so, because the only way to format the Mi Band 3 is to connect it to smartphone and use Mi Fit application. The new firmware solves the problem.
Xiaomi Mi Band 3 Price in India, Features, and Competitors
The Xiaomi Mi Band 3 is a fitness tracker. It launched in India on 27th September 2018 with a price tag of INR 1,999. It has a monochrome OLED touchscreen display. Xiaomi promises the Mi Band 3 to offer a 20-day battery backup. The device has an accelerometer and heart-rate sensor for fitness tracking. The Mi Band 3 can also track your sleep quality. Apart from fitness tracking, the device can also perform a few other functions, such as, showing notifications for calls or messages that you get on your smartphone. The fitness tracker is also waterproof up to 50 meters. The Xiaomi Mi Band 3 competes directly with the Honor Band 3, which is priced at INR 2,499.