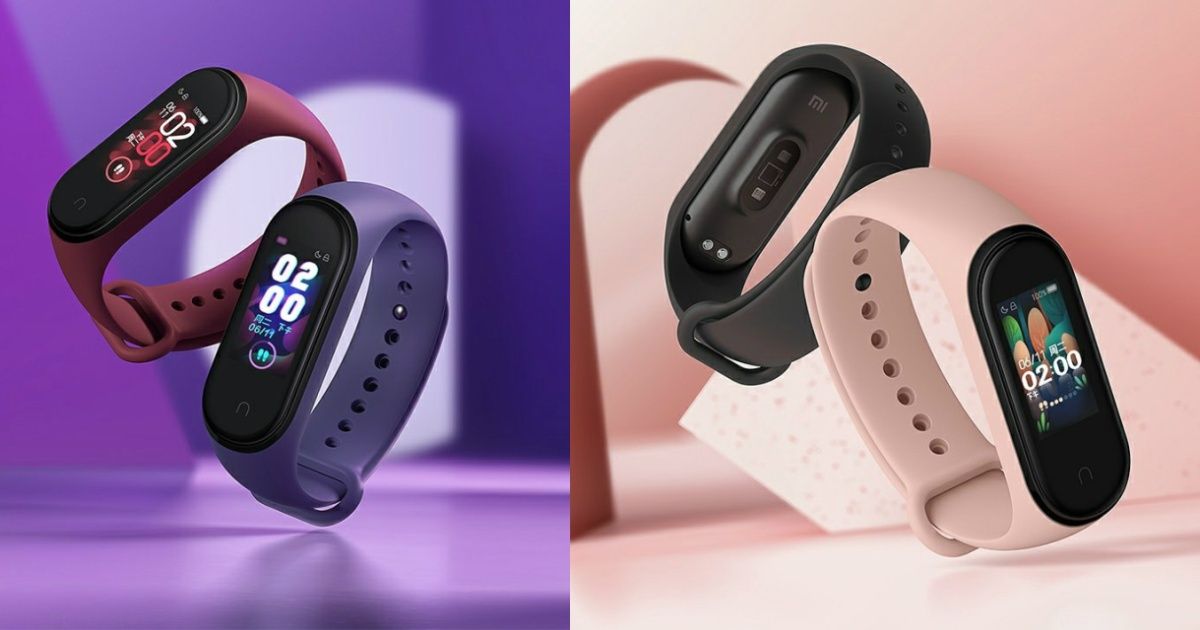 Xiaomi Mi Band 4 is all set to be unveiled in China tomorrow. Ahead of the formal unveiling tomorrow, high-res official renders of the fitness tracker were shared on the web earlier today by Donovan Sung, Global Spokesperson and Director of Product Management at Xiaomi. Interestingly, the Mi Band 4 is already available for pre-order on AliExpress.
Xiaomi Mi Band 4 High-Res Renders Surface Ahead of Launch
The high-res renders confirm that while the Mi Band 4 will be similar to its predecessor in terms of the overall design, it will come in various attractive strap color options. As confirmed by the launch poster released on Weibo a few days back, five strap color options will be available at launch in China – Orange, Black, Blue, Burgundy, and Beige.
The most impressive new feature of the Mi Band 4 is undoubtedly the color display. However, according to the Mi Band 4 listing on AliExpress, the wearable will have an LCD display instead of an OLED. Users will be able to customize the Mi Band 4 display with various colorful watch faces.
In addition to #MiBand4, we're also launching 6 new ecosystem products for the very first time tomorrow … Any guesses? ?#Xiaomi #InnovationForEveryone https://t.co/0wyAau1CfX

— Donovan Sung (@donovansung) June 10, 2019
Mi Band 4 will not be the only new product that Xiaomi will be launching at its event in China tomorrow. According to Donovan Sung, the company will be launching six new ecosystem products for the very first time. Reports suggest the company is likely to announce some new smart kitchen appliances as well as a new product that will apparently be able to "change fate".
Xiaomi Mi Band 4 Expected Features, Price
The Mi Band 4 is expected to feature a 39.9% larger display compared to the Mi Band 3. Since the bigger display will consume more power, Xiaomi has equipped the Mi Band 4 with a larger 135mAh battery. Another area where the Mi Band 4 will be an upgrade over its predecessor is connectivity. Instead of Bluetooth 4.2 on the Mi Band 3, the Mi Band 4 has Bluetooth 5.0 support.
As mentioned earlier, the Mi Band 4 was listed for pre-order on AliExpress a few days back with a price tag of $49.99 (INR 3,500 approx.). Going by the price tag listed on AliExpress, the Mi Band 4 will be more expensive than its predecessor. The Mi Band 3 was launched in India at INR 1,999 in September last year. The Mi Band 4 is likely to be priced closer to the INR 3,000 mark when it arrives in India.