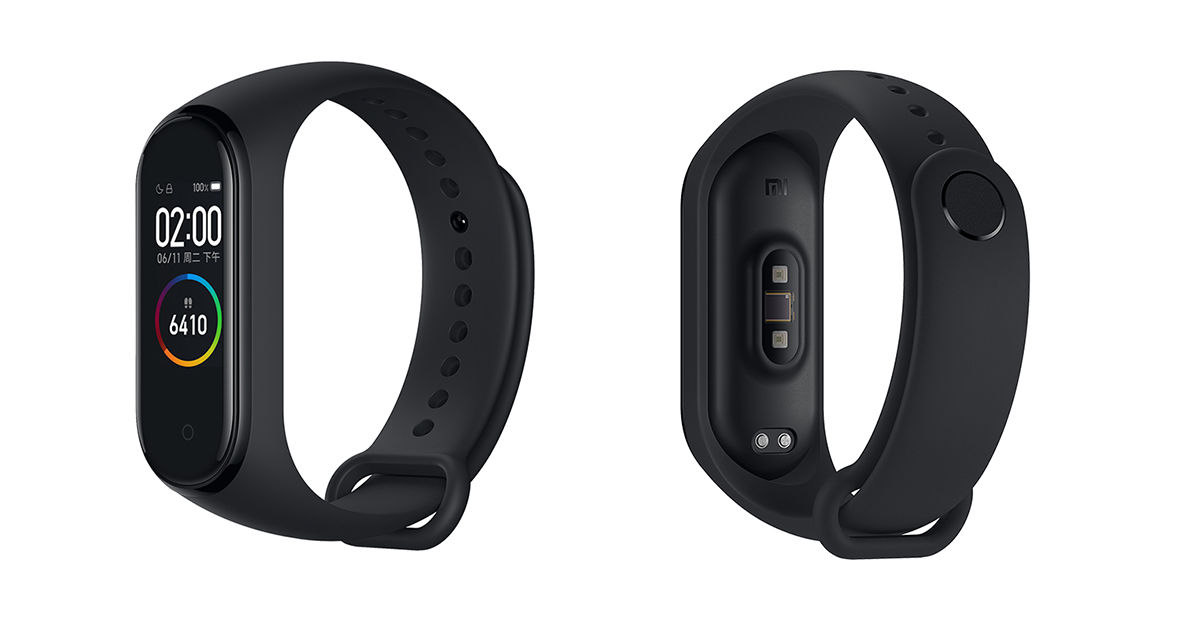 Xiaomi has launched the Mi Band 4 in China today. It comes as the successor to the Mi Band 3 that was launched last year. The Mi Band 4 brings significant upgrades over its predecessor while retaining a similar price tag. Let us have a look how much does the Mi Band 4 cost and what features does it offer.
Xiaomi Mi Band 4 Price (In China)
The Xiaomi Mi Band 4 comes in two variants. The first is the standard variant, and it costs CNY 169 (approximately INR 1,690). The second variant is the one with NFC, and it costs CNY 229 (approximately INR 2,290). Xiaomi has also launched the Mi Band 4 Avenger Series Limited Edition; it has specially designed bands, and Marvel Superheroes watch faces. The Mi Band 4 Avengers Series Limited Edition costs CNY 349 (approximately INR 3,490). All variants of the Mi Band 4 will go on sale starting 16 June from all the major retail platforms.
Xiaomi hasn't revealed the pricing and availability details of the Mi Band 4 for markets outside China. However, if Xiaomi's launch pattern is anything to go by, it is very likely that the brand will launch the Mi Band 4 in India soon. It makes more sense when you consider that last year Xiaomi launched the Mi Band 3 in India soon after its release in China. Speaking of Mi Band 3, Xiaomi offers it in India for INR 1,999. If the Mi Band 4 launches in India, it could cost the same as it does in China, i.e., INR 1,690 for the base variant, and INR 2,290 for NFC variant.
Xiaomi Mi Band 4 Specifications and Features
The Xiaomi Mi Band 4 features a 0.95-inch color AMOLED display with touchscreen functionality and 120 x 240 pixels resolution. This is a huge upgrade over the 0.78-inch monochrome OLED display that was in the Mi Band 3. Moreover, there's a 2.5D glass over the display that offers impact protection to a certain degree.
The display can show time, your physical activity status, and notifications from your smartphone as well. Thanks to the color display, the Mi Band 4 offers a plethora of customizability options that the Mi Band 3 couldn't. Xiaomi says that users can choose from as many as 77 pre-loaded watch faces. The color display also opens a whole new world of possibilities when it comes to adding new features with future software updates.
The Mi Band 4 feature a six-axis accelerometer, which enables it to track physical activities such as walking, running, cycling, and workouts. The Mi Band 4 is water-resistant up to 5ATM, and thanks to it, the Mi Band 4 can be used to track multiple activities under water. Speaking of which, the Mi Band 4 can monitor swimming strokes including backstroke, breaststroke, butterfly, freestyle, and mixed-style.
Unlike its predecessor, the Mi Band 4 comes with a microphone, and it can be used for voice commands. You can also use the Mi Band 4 to locate your smartphone; it works over Bluetooth, so your smartphone needs to be connected to Mi Band 4 for it to track your smartphone. What's more? Well, the Mi Band 4 also features a payment mode; you can swipe the screen to get a QR code, which you can show to make payments. This feature, however, might be limited to the Chinese market.
As for the battery life, Xiaomi says the Mi Band 4 will last 20 days on a single charge. I think the battery life is pretty damn good for an affordable fitness tracker that features a color AMOLED display.