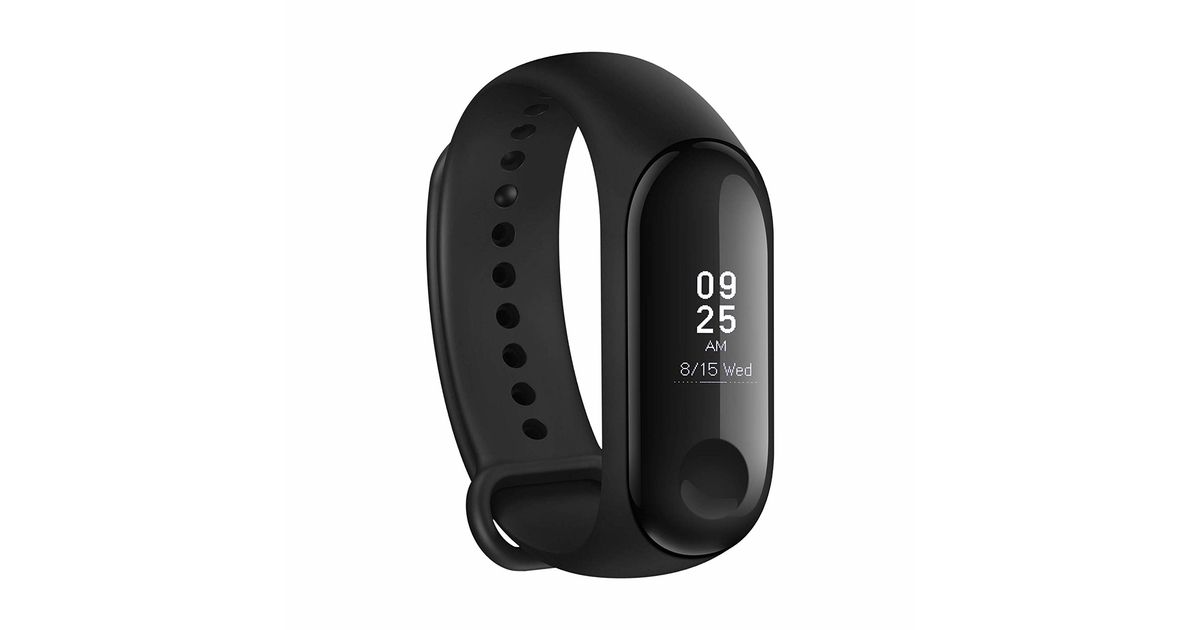 Xiaomi is expected to finally launch the successor to its popular Mi Band 3 fitness tracker sometime later this year. It bagged certification from the Bluetooth Special Interest Group (SIG) in March, which confirmed the Mi Band 4 will be arriving in two variants. While the standard variant will lack NFC support, the other one will be NFC-enabled. Alleged live images of the upcoming fourth-generation Mi Band fitness tracker have now leaked online, showing a color display and an overall design that looks similar to the current Mi Band 3.
First Mi Band 4 Real-Life Images Confirm Color Display, Circular Touch-Sensitive Button
The leaked live images of the Mi Band 4 confirm the design changes that the previously leaked renders of the wearable had revealed. Unlike the Mi Band 3, which uses a monochrome OLED display, the Mi Band 4 will come with a color display. Another notable difference between the Mi Band 3 and Mi Band 4 is the omission of a concave capacitive button below the display on the upcoming model. In terms of physical size, the person who shared the images shown below claims the Mi Band 4 is more or less similar to its predecessor. The upcoming wearable from Xiaomi will have Xiao AI as well, which happens to be Xiaomi's voice-activated smart assistant.
Mi Band 4 Expected to Come With a Bigger Battery Than the Mi Band 3
In terms of battery life, the upcoming Mi Band 4 is expected to be at least as impressive as its predecessor. According to a recent report, the Mi Band 4 will have a 135mAh battery, up from the 110mAh battery capacity of the Mi Band 3. While the bigger battery should ideally translate to better battery life, we should keep in mind that the Mi Band 4 will be equipped with a color display instead of the monochrome one on the Mi Band 3. In addition to the color display, it is expected to come with a few other new features as well, which might have an effect on battery life.
The color display and bigger battery will not be the only major upgrades that the Mi Band 4 will bring to the table. It will also have Bluetooth 5.0 support and come with an improved heart rate monitoring system. What remains to be seen is when exactly the Mi Band 4 will be launched. Even though two variants of the fitness tracker have passed Bluetooth certification, there is no word yet on a specific release timeframe.