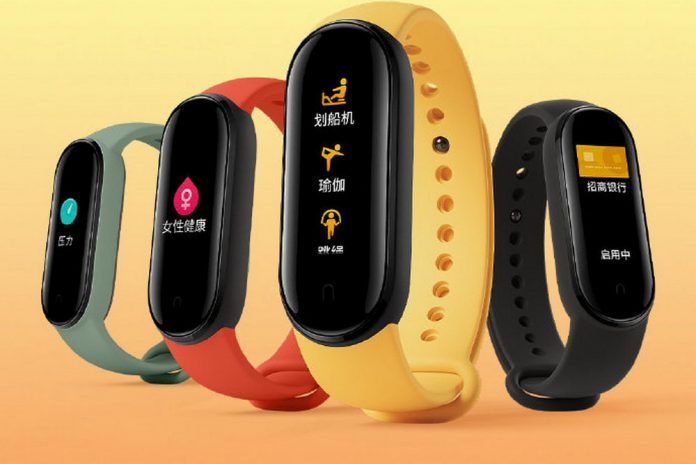 Xiaomi is further cementing its stand in the Chinese wearables market with its new product called the Mi Band 5. The company recently revealed that the device will be announced on 11 June in the Chinese market. The device has been in leaks for a long time and today Xiaomi has released a launch poster for the smart band. The poster reveals the new colour options in which the wearable will be available in.
Mi Band 5: Expected specifications and price
As can be seen in the poster, the Mi Band 5 will have at least four colour variants, namely: Green, Red, Yellow and Black. We can also see a giant OLED display on the Mi Band 5 and each of them show a different feature. From earlier leaks, we know that the Mi Band 5 will have support for NFC connectivity, which is a first for the Mi Band. With this feature, the smart band can be used for payments with just a touch. The international variant of the device will also be getting the feature as well.
The Mi Band 5 is expected to house a 1.2-inch touch OLED panel with touch capabilities. It will also feature an Avengers Theme and there is a possibility that the device will have an enhanced SpO2 sensor for measuring stress and breathing capabilities. Currently, the battery capacity of the device is unknown but it should be the same as the Mi Band 4. Features for the band are said to include 11 different types of fitness tracking, sleep tracking, heart rate monitor, and more. There will obviously be support for a voice assistant like Amazon's Alexa or Google's Voice Assistant. As for the price, the device is touted to cost CNY 175, which is approximately Rs 3,000.
The Mi Band 5 is likely also going to launch in India after it has debuted in the Chinese market. What do you think about the Mi Band 5? Let us know in the comments below.