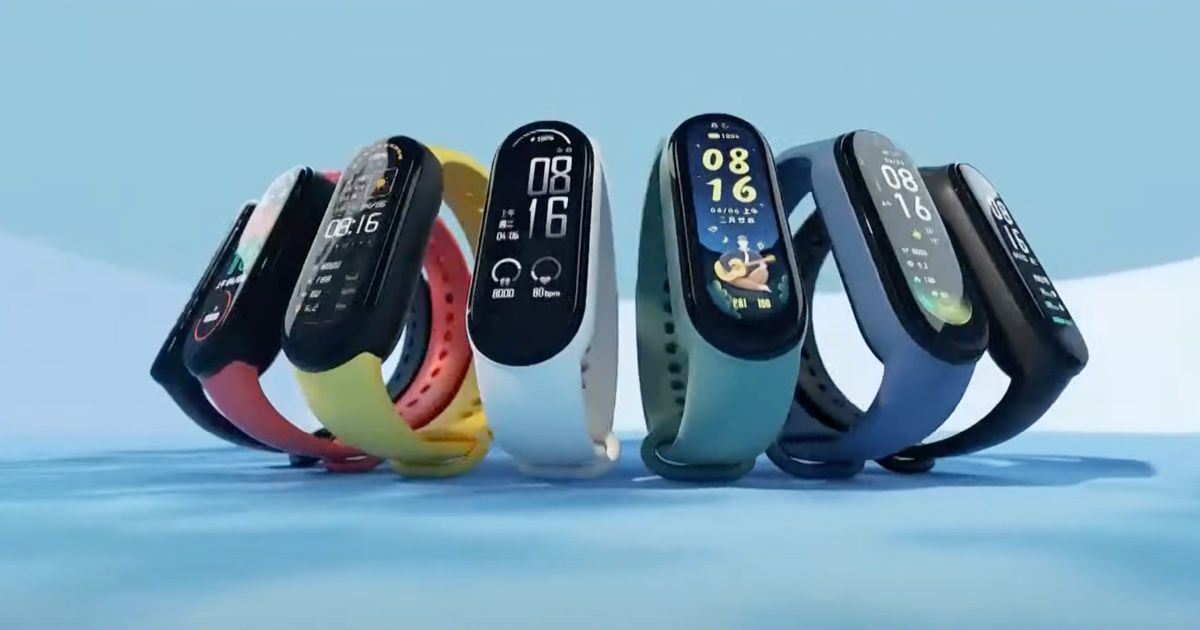 It seems Xiaomi isn't limiting its flexible display experiments to smartphones. The company is reportedly working on a smartwatch with a flexible display, just like the Nubia Alpha that we have all saw during the Mobile World Congress, 2019. The device will be called the Mi Band X, and the report says that there has even been a presentation on the project internally. One of the participants at the meeting apparently seems to have uploaded photos from the meeting to social platforms. The Mi Band X was leaked by @EqualLeaks, who posted these photos on Twitter.
#Xiaomi – Xiaomi working a new watch that look very similar to Nubia Alpha Watch and it'll be called "Mi Band X"

Specifications
– Extremely thin and light
– 360°flexible scroll screen without strap design
– Magnetic bracelet buckle
– Obsidian color full of technology#MiBandX pic.twitter.com/0hThFKZ5qA

— Equal Leaks (@EqualLeaks) July 28, 2021
The Mi Band X will apparently be lighter and thinner than the Nubia Alpha, and will have a curved 360 degree display, which wraps around the device's band. It's the kind of smartwatch that everyone has expected ever since we heard about flexible displays in the first place. In fact, if you look around on the Internet you will find pictures of an alleged Apple Watch that has a similar design. Of course, the leaks about an Apple Watch with a served displays turned out to be fake at the time.
Xiaomi's watch doesn't seem to be fake though, even if it is far from production. There's no information on whether the company plans to launch the device at all and at what stages of development the device is. It's possible that the company is only formulating the idea right now, and we don't know much about the device, other than the fact that it will have a curved display.
Such a device won't be surprising for Xiaomi though. The company has been pushing into the more expensive device ranges, with the Mi 11 series. Even in wearables, the company has launched the Mi Watch Revolve, which is much more expensive than the Mi Band that earned it recognition in the wearables market. A smartwatch with a flexible display will probably be the best way to kick things up into a higher gear in this space.
Given the current global chip shortage though, we would even be surprised if the product doesn't come till late 2022.