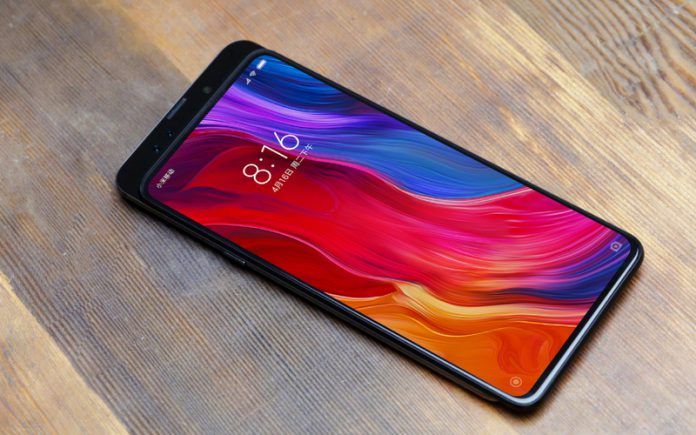 Xiaomi is preparing for perhaps one of its biggest launches yet. This time around, the company is launching a device which is certainly game-changing. The device in question is none other than the Mi MIX 3 smartphone. The upcoming flagship was recently spotted on TENAA, and has also starred in a leaked hands-on video.
Rumor has it that the smartphone will come with 5G connectivity and will launch in China on October 25. If you thought that was all, you couldn't be further from the truth. The device has now been leaked again. The latest leak includes renders of the device and comes from the Chinese microblogging website, Weibo.
Xiaomi Mi MIX 3 Leaked Renders Reveal the Mi MIX 3 Ahead Of Launch
The leaked renders of the Mi MIX 3 are pretty much in line with the previous rumors and speculation about the device. They, however, almost confirm and validate the previous leaks. However, considering this has been leaked so close to its launch, there's a good chance that these images are indeed the real deal.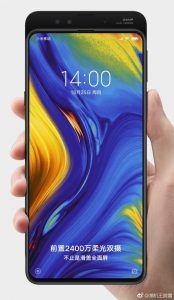 The images are quite revealing and showcase the new sliding mechanism which Xiaomi has implemented in the Mi MIX 3. Although this is the first Xiaomi phone with a sliding mechanism, it is not the first smartphone to adopt this design. That honour goes to the OPPO Find X, which has a motorized slider. The Xiaomi Mi MIX 3 is based on the same concept but will offer a manual slider instead of the motorized mechanism on the Find X. Hidden behind the slider will be a dual-24MP setup for selfies. In all likelihood, dual front-facing cameras will likely become a standard feature on most mid-range and high-end smartphones next year.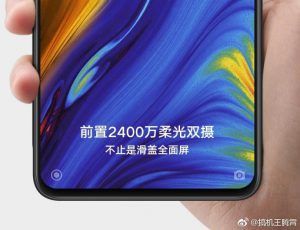 A close look at the phone reveals the striking similarity it bears to the OPPO Find X. In fact, its entire design, including the sliding top and thin bottom bezels are very similar to the OPPO Find X. The bottom bezel of the smartphone is quite small and the company has done a good job ensuring maximized screen space. From the leaked renders it is pretty apparent that the smartphone has a sleek and classy design.
Xiaomi Mi MIX 3 What We Know So Far
The Mi MIX 3 is expected to launch on October 25th in China. The device may sport a 6.4-inch display with Full HD+ resolution. Powering the smartphone will be a Qualcomm Snapdragon 845 SoC. The device is likely to launch in different memory and storage configurations with 6GB or 8GB RAM and 128GB or 256GB internal storage. The smartphone may come equipped with a dual rear camera setup featuring 16MP + 13MP sensors and a 24MP dual camera setup on the front.
For more details on the device, stay tuned for updates as we inch closer and closer to its official launch!