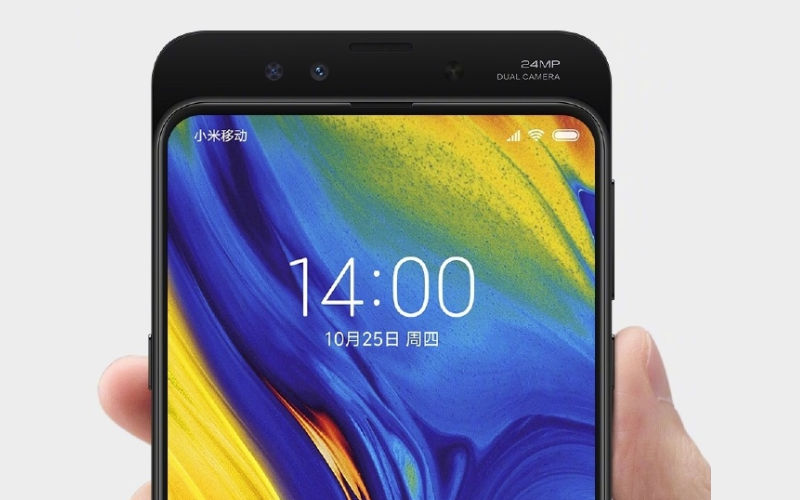 In less than a week from now, popular Chinese smartphone maker Xiaomi will be unveiling its newest Mi MIX series smartphone, expected to be called the Mi MIX 3. Over the last few days, we have seen quite a few alleged images of the upcoming Xiaomi flagship, showing off its manual sliding mechanism. Thanks to a new leak, it has now been revealed that the Mi MIX 3 will be the first Xiaomi flagship smartphone to support 960FPS "Super Slow Motion" video recording, similar to the Samsung Galaxy Note 9 (Review).
Xiaomi Mi MIX 3 to Offer 960FPS Super Slow Motion Video Capture
While digging through the Mi MIX 3 firmware files, XDA Junior Member franztesca discovered that the latest version of the MIUI camera app includes a new feature that will enable users to capture videos at 960FPS. When examining the feature list for the device codenamed "perseus", it was found that the device will support this new video recording mode. Going by previous leaks, it is believed that "perseus" is actually the codename for the Mi MIX 3.
However, unlike Samsung and Sony flagship smartphones supporting 960FPS Super Slow Motion video capture, the Mi MIX 3 will utilize frame interpolation to achieve 960FPS, similar to Huawei's implementation in the P20 Pro (Review). Since the Mi MIX 3 will achieve the slow-motion effect by interpolating from 240FPS to 960FPS, the end result will not be as impressive as Samsung and Sony flagship smartphones in terms of overall quality. Latest Samsung flagship smartphones such as the Galaxy Note 9 feature a Sony IMX345 or a Samsung S5K2L2 image sensor, both of which come with dedicated memory to enable 960FPS video recording.
The dedicated memory allows the smartphones to store the high number of frames being captured temporarily before passing them on to the image buffer and then to the onboard storage. Xiaomi Mi MIX 3, however, is expected to feature a Sony IMX363 primary sensor, similar to the Mi 8 and Mi MIX 2S. The Sony IMX363 does not come with built-in DRAM memory, which is why the device will have to use frame interpolation to support 960FPS Super Slow Motion video capture.
Apart from discovering the new video recording mode, the folks at XDA-Developers have also claimed that the Mi MIX 3 is likely to be sold in at least a few markets outside China as Xiaomi has been working on developing software for a "perseus_global" MIUI version for quite some time. While Xiaomi did not bring the Mi MIX 2S to India, we are certainly hopeful of seeing the Mi MIX 3 launch in India soon.
Xiaomi Mi MIX 3 Will Launch in China Next Week
Xiaomi Mi MIX 3 will be launched at an event in China on October 25th. As revealed by an official teaser earlier this week, the Mi MIX 3 may be the first smartphone to come with a whopping 10GB of RAM. Additionally, the Mi MIX 3 will also be the company's first smartphone to feature 5G connectivity. Since the Mi MIX 3 is expected to run on a Qualcomm Snapdragon 845 chipset, it will likely utilize Qualcomm's Snapdragon X50 modem to offer 5G connectivity. Some of the other rumored features of the Xiaomi Mi MIX 3 include a 6.4-inch OLED display, up to 256GB of internal storage, and dual selfie cameras with a 24MP primary sensor.