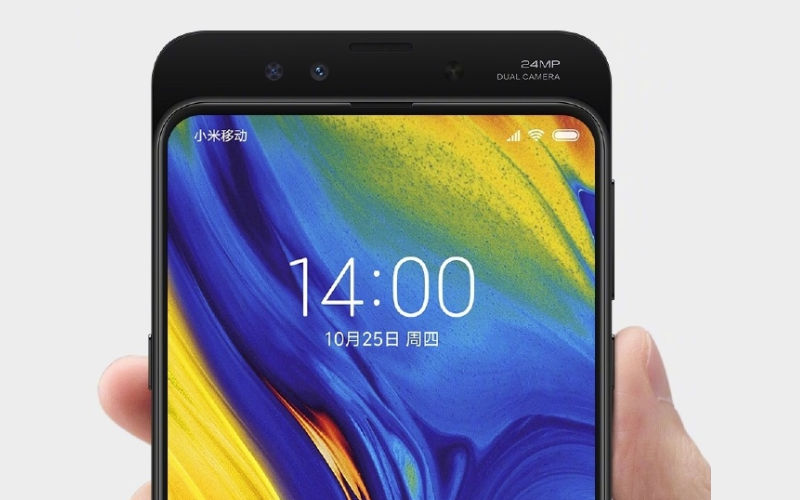 Along with three cameras, slow-mo video recording at 960fps also became a trend for flagship smartphones this year. Only a handful of smartphones like the Galaxy Note 9, the Huawei P20 Pro came packed with the in-reel time-slowing feature. Although, Sony was the first to do it with the Xperia XZ Premium but the trend is only catching up now with biggies like Samsung adopting the feature. Now, Xiaomi's Mi Mix 3 will be the latest handset to support 960fps, revealed the company today in an official Weibo blog post. This comes just after XDA Developer found 960fps reference with regards to a new device in MIUI's camera app code over the weekend.
From the XDA finding, it was revealed that the slow-mo feature belonged to a mystery device called 'perseus'. The device was then found to house the high-end Snapdragon 845 SoC running Android Pie and that pretty much is the Xiaomi Mi Mix 3. Anyways, now that the feature is officially confirmed, the Mi Mix 3 will be the first Xiaomi device to boast of the feature. However, it might not be the ideal 960fps you're hoping for as XDA's findings discovered that the Mi Mix 3 uses frame interpolation, which results in low-quality footage. This is also the case with the P20 Pro as opposed to Samsung's and Sony's devices that use a DRAM chip resulting in high-quality slow-mo.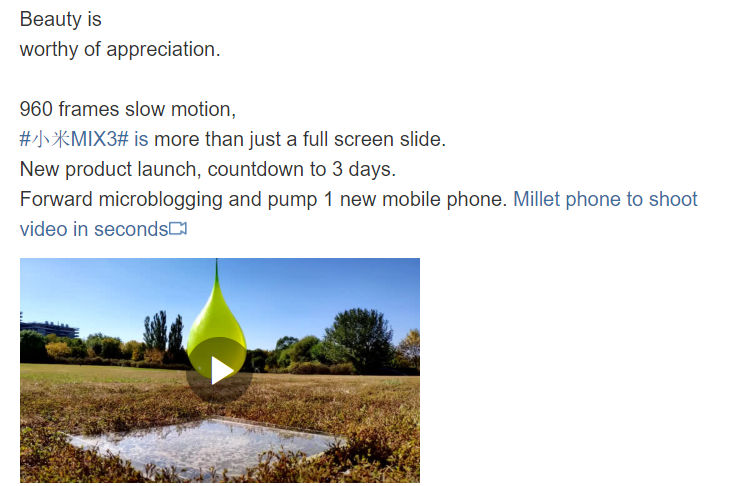 This is one more feather in the cap of the Mi Mix 3 as the bezel-less slider phone will have a flattering number of firsts for Xiaomi. For starters, it will have a 10GB version that will also supposedly be endowed with 5G. It will also boast of Android Pie, and come with a slider camera mechanism, another feature that is considered one of the hottest new hardware designs in the industry. Then there's the in-display fingerprint reader, which although, is not very new nor certain, but will make the device a great feat of engineering from the company.
We exclusively reported the color and expected variants of the handset here at Mysmartprice last week. The latest info is that the handset will probably be launched globally as well. Although, the exact regions of debut are not known yet, we would keep our fingers crossed for the device to launch in India.