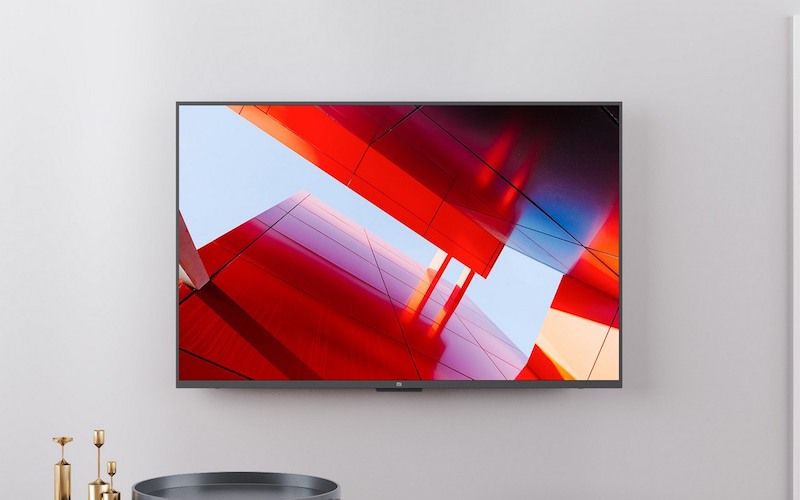 Xiaomi has refreshed their Mi TV 4 lineup in China, with new screen options. Xiaomi's Mi TV 4 series typically consists of three televisions: Mi TV 4C, Mi TV 4X, and Mi TV 4S. Just like Xiaomi's smartphones, its televisions also come with all the latest features but at an affordable price. This time the brand added some more screen sizes to the roster giving user's wide range of choices. Moreover, Xiaomi also announced the pricing and availability of this new variants.
Xiaomi Mi TV 4C, 4X, 4S are now available in different screen sizes
The Chinese smartphone giant recently announced the availability of new screen sizes of their Mi TV 4 series through their official microblogging site account, Weibo. Xiaomi Mi TV 4C is now available in 40-inch screen variant, the Mi TV 4X in 43-inches, and the Mi TV 4S in 65-inches. On top of that, the brand revealed a pro variant of Mi TV 4S 65-inch. Coming to the specifications, the Xiaomi Mi TV 4C 40-inch comes with the 1080p display. It is powered by a quad-core Cortex A53 processor coupled with Mali-450 GPU. In terms of memory, it has 1GB of RAM and 4GB of onboard memory for file storage. This television also comes with Stereo surround sound. Xiaomi Mi TV 4X 43-inch is also equipped with a 1080p display. Unlike Mi TV 4C, it runs on ARM Advanced Multi-Core 1.5GHz processor with ARM Advanced Multi-Core GPU. It has 1GB of RAM and 8GB of internal memory.
The Xiaomi Mi TV 4S 65-inch variant is the high-end television under this series. It sports a 4K display, Cortex A53 quad-core processor clocked at 1.5GHz, and Mali-450 750MHz GPU. In terms of memory, it has 2GB of RAM and 8GB of storage. The pro variant also comes with similar specifications with the only difference being in onboard memory. Unlike Mi TV 4S 65-inch, the pro variant has 16GB of internal memory. All of the televisions come with what the brand calls it PatchWall. If you're not aware, PatchWall is an A.I. system which learns your TV entertainment habits and then recommends you similar content. On top of that, Xiaomi is also offering Entertainment memberships as well as Children's memberships for the viewers.
Xiaomi Mi TV 4C, 4X, 4S Pricing and Availability
All these four televisions will go on sale starting from October 17 on the brand's official website. The Mi TV 4C 40-inch, as well as Mi TV 4X 43-inch, is priced at 1599 Yuan (roughly Rs 17,000). The Mi TV 4S 65-inch, on the other hand, costs 4299 Yuan (roughly Rs 45,000) while the pro variant will set you back 4499 Yuan (roughly Rs 47,000).
For the Indian market, Xiaomi offers five different smart television options which include Mi TV 4 Pro 55″, Mi TV 4A Pro 49″, Mi TV 4C Pro 32″, Mi TV 4A 43″, and Mi TV 4A 32″.