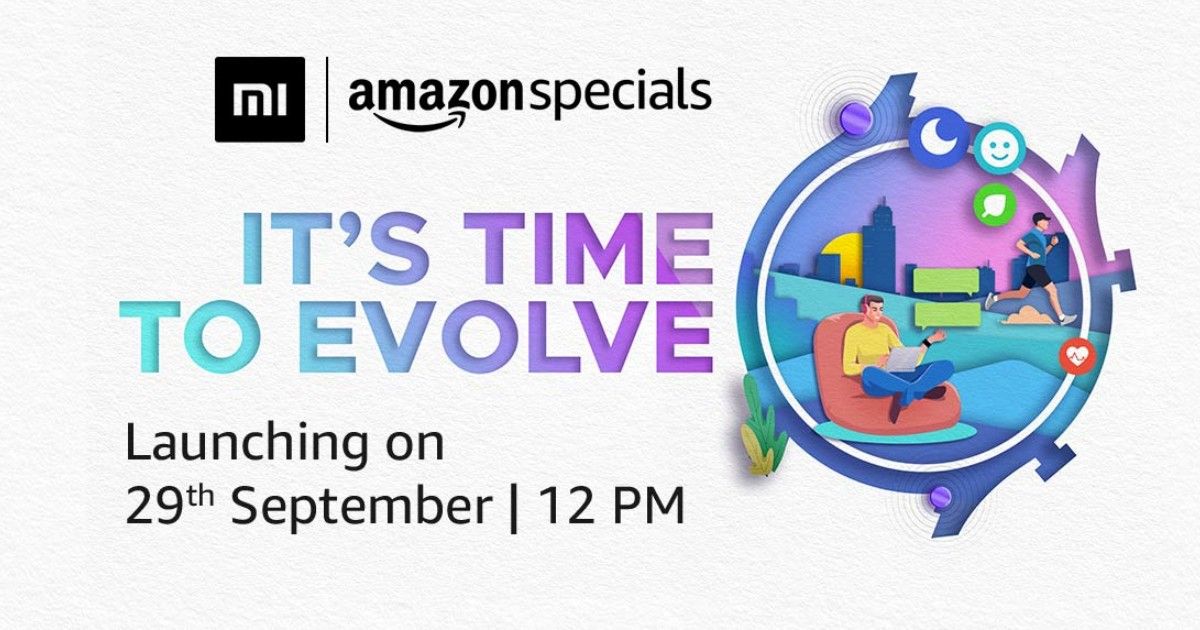 Xiaomi has officially announced that it's going to launch a new smartwatch on September 29th in India. The company has also listed the product on Amazon India website revealing the launch date, time, and few features of the upcoming smartwatch. Xiaomi Mi smart bands are very popular in the Indian market and the company has sold more than 5.3 million smart bands in the country. This is the first time the brand is launching the smartwatch let's how does it perform. The company is yet to disclose the name of the smartwatch, but we can safely assume that it might be the Mi Watch Revolve.
Xiaomi Revolve Launch Date and Features
According to the Amazon microsite, the alleged Mi Watch Revolve will be launched on September 29th at 12 PM. The image appeared on the website shows that the smartwatch will feature two functioning nobs on the right side of the watch. The company has also added a 'Notify Me' button, which will send you alert as soon as the product goes live on the online platform.
The listing also confirmed that the upcoming Revolve is capable of delivering a battery life of 14 days in one single charge. Furthermore, the company also confirmed that the smartwatch will feature an array of watch faces which will allow users to change them as per their mood.
The company flaunts that the fitness tracker is going to be launched with a premium design and display to enhance the viewing experience of the users. Besides, it said to be equipped with sensors which are capable of monitoring your health and outdoor activities.
The smartwatch will feature a heart rate sensor for real-time heart rate tracking. We can also expect the sleeping pattern tracking feature and different modes running, cycling, gyming, swimming, and more among the other. These features are usually seen on most of the fitness trackers from Mi.
Xiaomi is yet to reveal the price of the Mi Watch Revolve, it would be interesting to see the pricing because the brand is known for the budget segment.