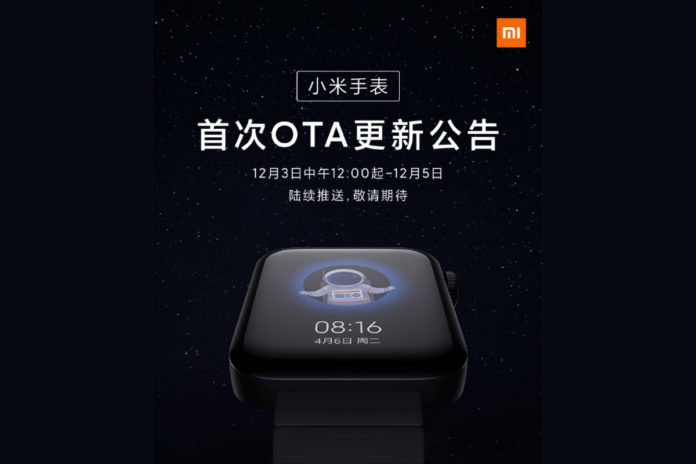 It hasn't even been a month since the launch of the Xiaomi's Mi Watch, and the wearable is already getting its first firmware update. The new firmware's version is PWDY.191120.001.XM037. And Xiaomi says that it should be rolled out to all the users in China between 3rd and 5th December.
The software update brings with it a lot of bug fixes and new features. However, the most significant upgrade that it brings is the support to use the Mi Watch with iOS devices. That is big news for Mi Watch users as they can use the wearable with an Apple device if they ever shift to the platform.
Although, just adding support to the wearable's firmware isn't enough to use the Mi Watch with Apple's devices. You need an app on your iOS-based smartphone, tablet, or iPod to pair the Mi Watch, control it, customize its settings, and monitor your health data.
Fortunately, Xiaomi has developed Mi Wear application for the iOS platform to be able to use the Mi Watch with your Apple device. According to the brand, it has submitted the application to the App Store. And hopefully, it will be live on the app market soon.
Back to the new firmware, it fixes the slow charging problem that was reported by many users. Xiaomi has also optimized the pairing process and GPS accuracy. The brand has mentioned a few other fixes, but we couldn't understand them clearly since the changelog is in the Chinese language.
New features include 'vibrate only' option in the wearable's alarm clock, adjustment of screen brightness with the rotary knob, the addition of color temperature for display, and automatic location update in the background for the weather app. Here is a changelog posted by Xiaomi –