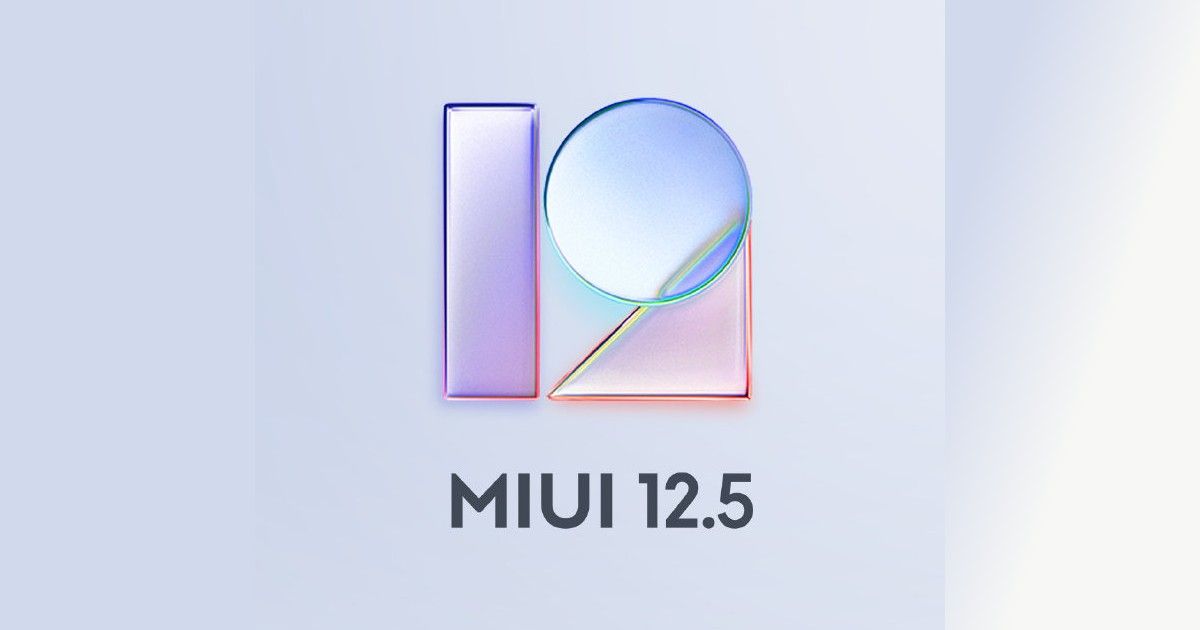 Xiaomi has announced its new intermediate version of MIUI called the MIUI 12.5 version today, just like the previous version of MIUI 11.5 and 10.5. The MIUI 12.5 also comes with several aesthetic and privacy changes, along with a new MIUI+ which will allow users to connect the smartphone with the computer. According to the company, the release date for the Closed Beta will be released to selected users via OTA update from December 28 and the Public Beta will start rolling out from mid-January of 2021.
MIUI 12.5 Performance Improvements
According to the company the newly launched MIUI 12.5 is faster, lighter than the previous version. It is said to have 35 percent less background memory and 25 percent less power consumption. The company has also reduced the overall system apps, which can be uninstalled by the users depending on their requirement.
It's an intermediate update but the company is claiming it no less than a complete version of UI update. The MIUI 12.5 comes with better "MIUI Light Cone Motion Effect Architecture" than the previous MIUI 12. It also packs a dedicated thread for gestures, reworked response time, and priority scheduling.
As per Xiaomi, with MIUI 12.5 the developers had upgraded the computing power to 20-times the Rendering Engine than before. The developers have worked on the UI animations as well to deliver a more seamless experience. In the previous version, the company launched a Super Wallpaper which was a live wallpaper for Mars and Earth and with MIUI12.5 the company has included new locations to the live wallpapers. The newly added locations include a Snow Mountain taken from Mount Siguniang, it is one of the highest mountains in the Qionglai Mountains chain.
The company has captured a 24-hour timeline for the wallpaper which changes to match the time of day and night. The company also claimed that it will roll out more wallpapers to the UI in the first half of 2021. The company has also tweaked the notification sounds and introduced animal sounds from four major habitats South American Rainforest, Australia, East African grassland, and the Arctic Circle.
Apart from all this, the developers have also improved the Haptics, the company claims that it has refined the feedback vibrations of options such as lock, tap, Gesture, and more. With MIUI 12.5 the company has also improved the privacy in Clipboard Protection, File Storage, Browser, and Location.
MIUI+
The company has introduced its first-ever cross-border connecting feature with the new MIUI 12.5. This feature will allow users to View Mobile notifications, Open Apps, Copy/Paste Text, Open Screenshots, View Web pages from Mobile directly on computer.
List of Official Devices Compatible with MIUI 12.5
Xiaomi Mi 10
Xiaomi Mi 10 Pro
Xiaomi Mi 10 Ultra
Xiaomi Mi 10 Youth Edition
Redmi K30
Redmi K30 5G
Redmi K30 Pro 5G
Redmi K30i 5G
Redmi K30S Ultra
Redmi K30 Ultra
Xiaomi Mi 9
Xiaomi Mi 9 SE
Xiaomi Mi CC9e
Xiaomi Mi CC9 Pro
Redmi K20
Redmi K20 Pro
Redmi 10X 5G
Redmi 10X Pro 5G
Redmi Note 9 5G
Redmi Note 7
Redmi Note 7 Pro