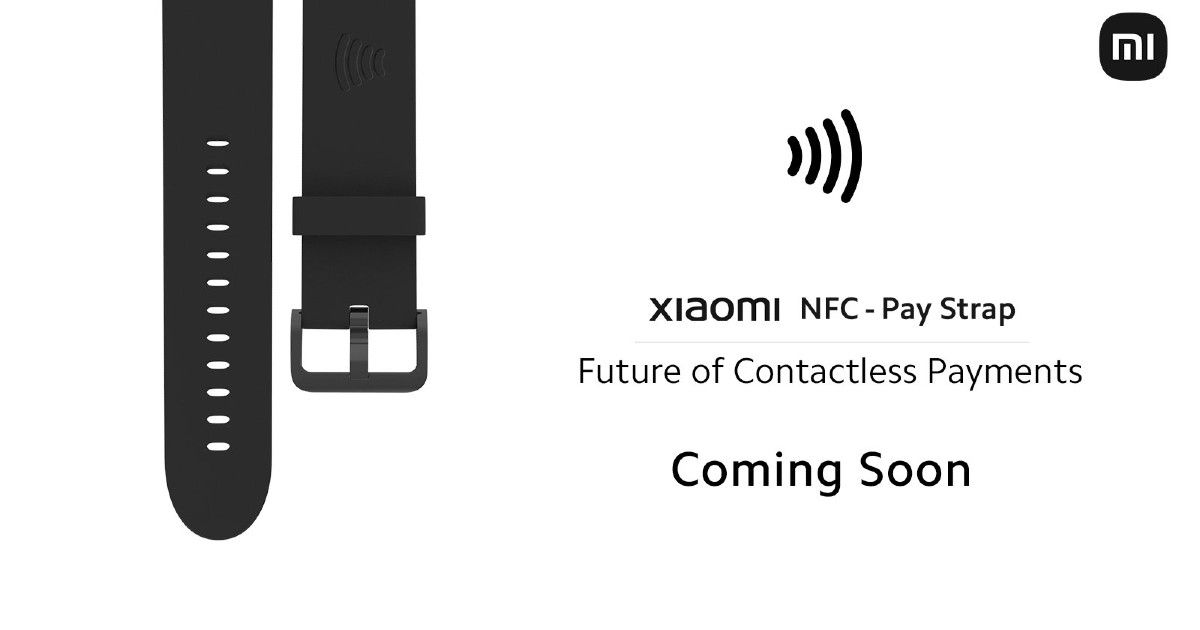 Xiaomi announced earlier today that it will soon be launching NFC enabled watch straps that will be synced via Mi Pay to offer contactless payments to users. While extensive details about the NFC straps are yet to be revealed, company executive Raghu Reddy posted on Twitter to state that they will work only via Mi Pay, and the move may see an increase in the adoption of the payment service that the company offers in India.
The launch took place earlier today, at the Global FinTech Festival that kicked off earlier today. As part of one of its announcements in a bid to offer services that contribute to digital payments in India, the Xiaomi watch straps were unveiled in partnership with RuPay, RBL Bank and fintech platform Zeta to power the device. The offering might be initially limited to a few specific banks, but will likely be expanded to offer its contactless payment services to a wide range of users in the long run.
The announcement was in line with the first day of the Global FinTech Festival, which touched upon India's scope for expansion in the modern, digital finance space. A report by News18 cites Rajesh Bansal, CEO of the RBI Innovation Hub, as stating that while UPI payments in India stand at around Rs 2.3 lakh crore as of 2021, it stands to expand up to Rs 6.2 lakh crore by 2025 – therefore potentially growing at a rate of 22 percent CAGR over the next four years. Bansal reportedly stated that only one in five people across the country is actively using digital payments right now, and stated that this reflects on the massive scope of growth that fintech firms in India have in the immediate future.
Bansal also underlined how the cash to GDP ratio of India stands at 14.1 percent, which is significantly behind the less than 5 percent ratio that OECD nations have. With devices such as the Xiaomi NFC watch strap for contactless payments, more users in India may start adopting online financial services as the ease of making payments grows. For now, the straps do not have a launch date or a price tag in the country, and even its exact launch date isn't known. It is also not clear as to which watches would the NFC straps be compatible with, and it will be interesting to see if they bring contactless payments to analogue watches.
Thanks for reading till the end of this article. For more such informative and exclusive tech content, like our Facebook page