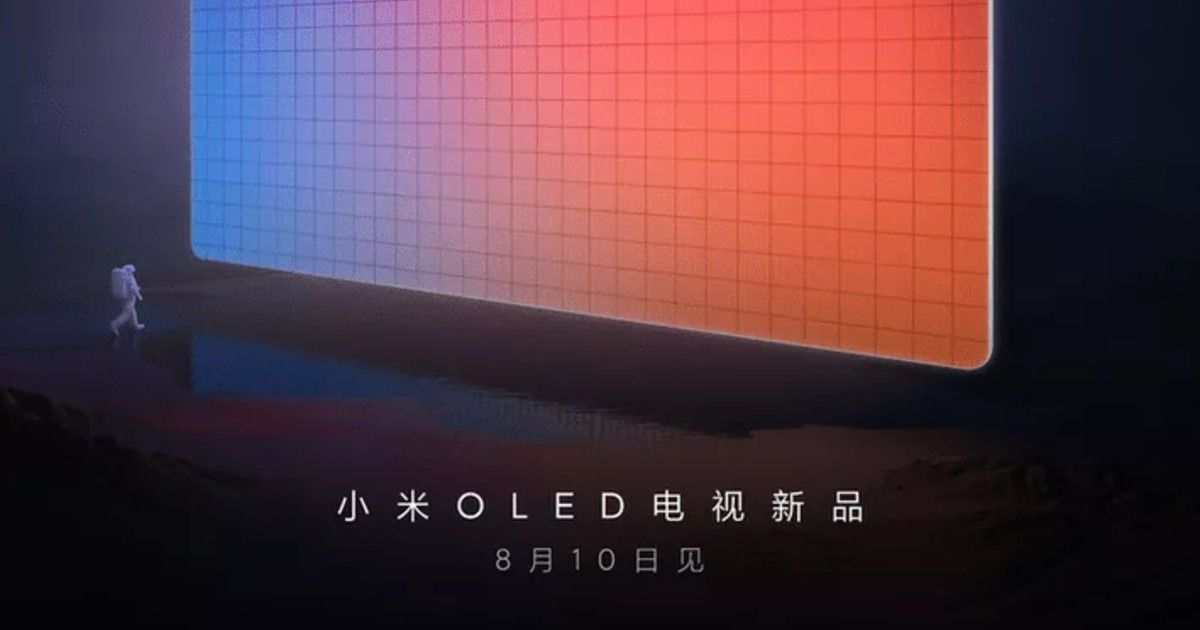 A new Xiaomi OLED TV is expected to be launched tomorrow, bringing a new lineup into the company's OLED offerings. The Xiaomi OLED TV space has so far only had a Mi TV Lux — a $6,000 TV that offers a transparent OLED panel and 120Hz refresh rate. However, the new OLED Mi TV is expected to be a bit different, and based on teasers released on Chiinese social media platforms, the company is likely looking to focus on gaming as its big selling point with the new lineup.
As per teasers on Weibo, the Xiaomi OLED TV is expected to focus on gaming. As a result, the TV will likely offer refresh rates higher than 75Hz. OLED TVs featuring 120Hz refresh rates, on top of providing variable refresh rate (VRR), is expected to be key to letting users make the most of new generation gaming hardware such as the Microsoft Xbox Series X and the Sony PlayStation 5. The new TV is also said to be Nvidia G-Sync certified, which means that it will likely live up to the high refresh rate rumours.
Other features that may be part of the new OLED TVs include features such as HDR playback and certification (which is pretty much expected from any OLED TV worth its salt), ultra low motion blur for super smooth high frame rate rendering, and low input lag to ensure that the TV can support the high data bandwidth that the latest generation consoles can deliver. This also suggests HDMI 2.1 support, meaning that even if Xiaomi might be looking at a more mainstream OLED TV, it's still likely to be flagship enough.
So far, there's not a lot of clue in terms of how much the Xiaomi OLED TV will cost, and nor whether it would be introduced in global markets including India. We're also not entirely sure about what its pricing would be, but given that such OLED TVs never come for cheap, even with Xiaomi's record of competitive pricing, it is likely that the new Xiaomi OLED TV will still cost a fair bit.