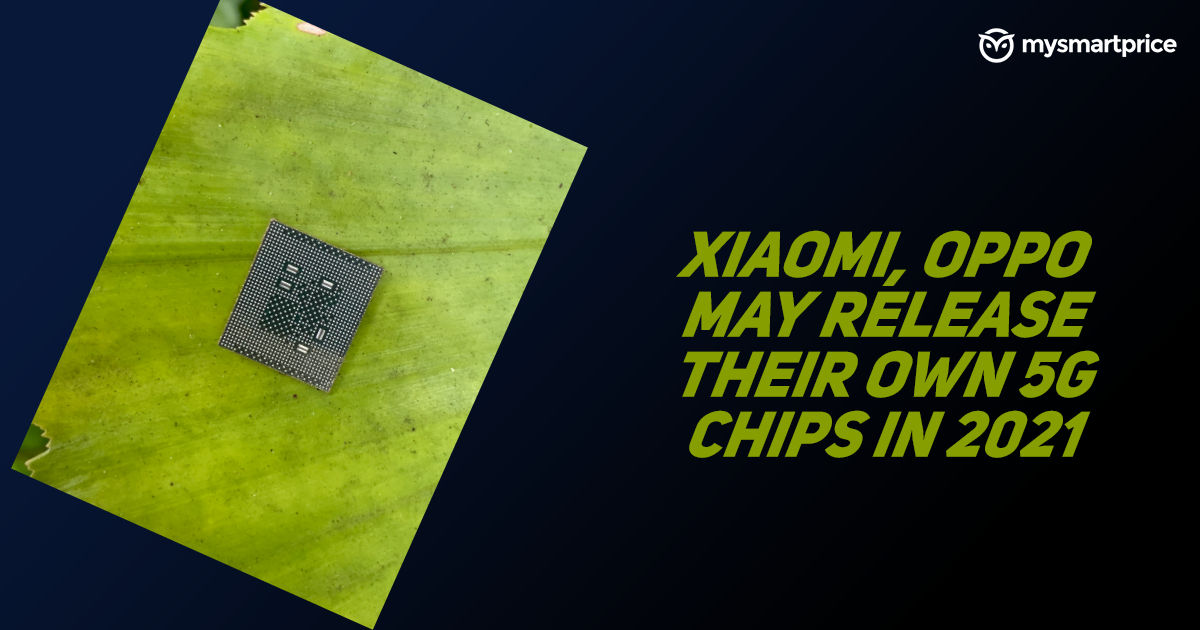 Chinese entities Xiaomi and Oppo, as well as chipmaker Unisoc are reportedly set to make their own sub-6GHz 5G chipsets going forward. A report on the matter by DigiTimes, citing sources in the respective companies' internal workings, has revealed that Xiaomi and Oppo will both look to fabricate their own chipsets, which appears to be an increasing trend in terms of what Chinese OEMs are looking to achieve. The said plans are reportedly in swing already, and the two Chinese companies may look to unveil their own 5G chipsets as early as the end of 2021, or by 2022 in the latest.
The move puts to perspective the present dependence of Chinese OEMs on chipset designs put forth by the likes of Qualcomm and MediaTek. The two are the biggest chipset manufacturers in the world for mobile devices right now, and make for the bulk of all mobile chipsets supplied today. While the fabrication of the chipsets are done by the Taiwanese TSMC, the latter uses chipset designs made by the American Qualcomm and MediaTek. Given the trade restrictions presently imposed by USA on Chinese companies, TSMC can no longer openly source their designs to restricted entities such as Huawei.
It is, on this note, assumed that Chinese OEMs Xiaomi and Oppo and a lot of others believe that it is imperative to have their own chipset designs should they ace such restrictions. As a result, the situation is a bit of a double-edged sword for both the Chinese OEMs, and also chipmakers Qualcomm and MediaTek. While the Chinese OEMs benefit from exhaustive support and integration between hardware and software from the Qualcomm and MediaTek SoC, the latter also benefits from the massive scale of supplies that are demanded by the top Chinese manufacturers.
Will this, then, have a tangible impact on Qualcomm and MediaTek? Such analysis would be too early to call, since the chipset manufacturing plans for Xiaomi, Oppo are still in nascent stages. Xiaomi, with its previous Surge S1 SoC, has shown that it is certainly capable of designing its own chips, and Apple is the biggest story in terms of the benefits of making their own chips. How will this translate in the real world? Only time will tell.