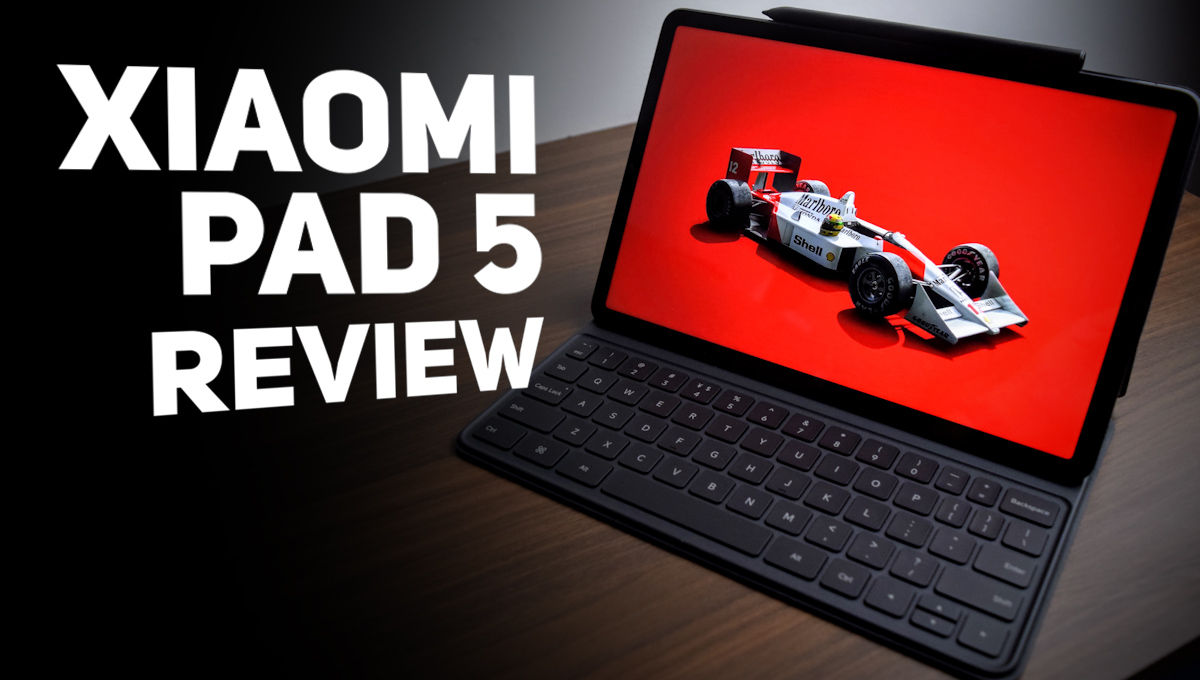 Buying a tablet is one of the most stressful decisions you can make. The ones that are affordable lack performance or some other important feature like a good display, and the expensive ones are, well… expensive; the value proposition of a laptop then makes more sense once you shell out that kind of money.
What Is Good?
Bezel-less design
2.5k display
Build quality
Quad speakers
Great performance
Quad speakers
Bloat-free UI
Intuitive gestures and shortcuts
What Is Bad?
22.5W charging is slow
No IR blaster
Design may be too reminiscent of competitors
This opportunity seems to have been seized by Xiaomi with their latest offering in space, the Xiaomi Pad 5. Priced at just Rs. 26,999, the Pad 5 somehow manages to do almost everything right in its realm to beat way more expensive tablets. So what's the catch, and, more importantly, does the Apple iPad Gen 9 finally have a target on its back? Let's find out
Xiaomi Pad 5 Review: A modern, sleek design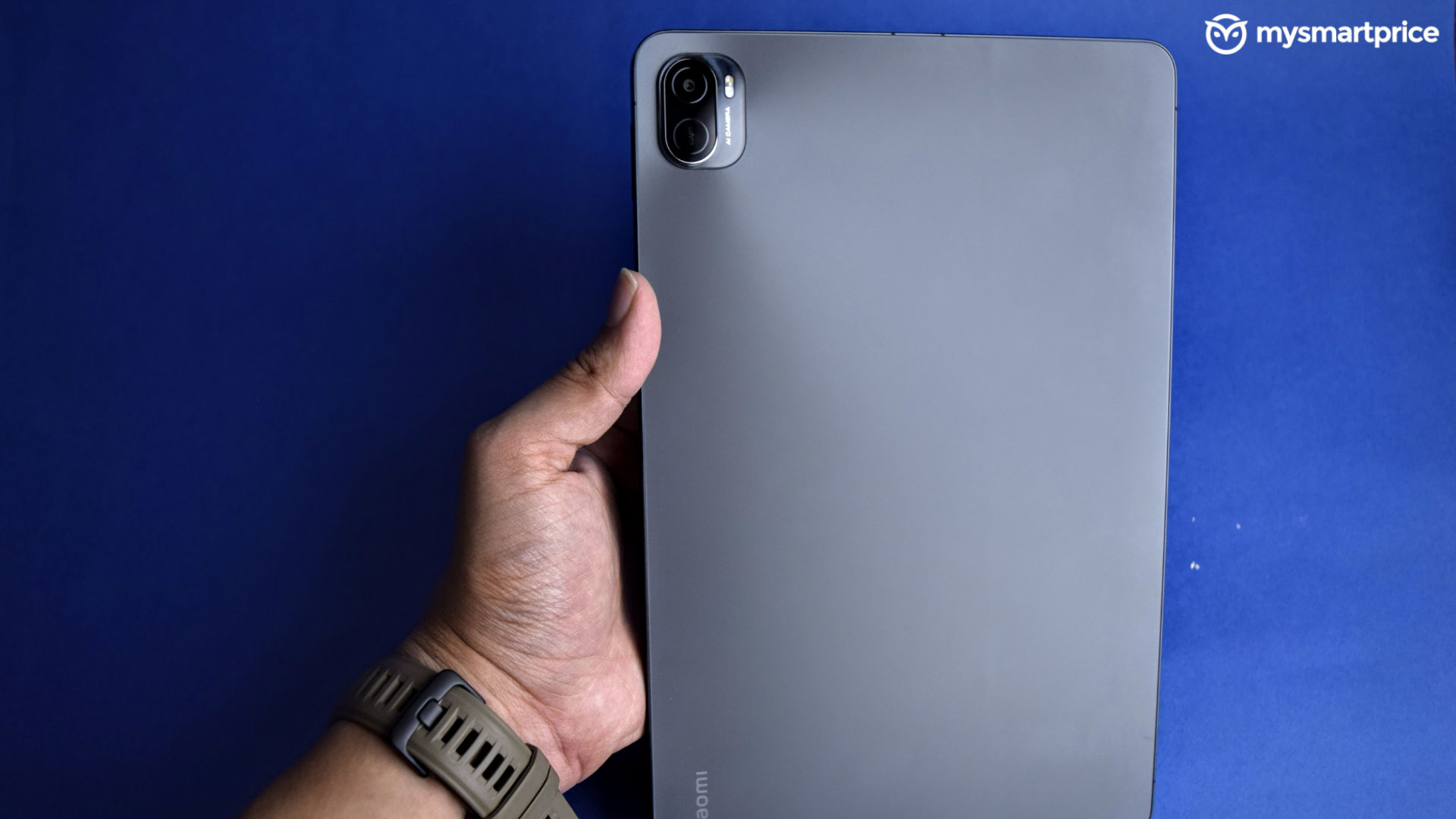 The Xiaomi Pad 5 features a very iPad Air-esque design with rounded corners, thin bezels and a flat, metallic frame. The rear is made of plastic, or glasstic, and has a frosted, almost velvety finish comparable to that on the OnePlus 8 Pro. The in-hand feel is excellent – it is weighted well and feels premium to use. The lack of a glass back didn't bother me at all, as it doesn't scratch all that easily, and boy did I put it to the test. It was squeezed into my backpack with another laptop, three smartphones and tons of clothes, and there were some tiny dust bits in the bag. I could observe very few scratches, and despite the bag being filled to the point of explosion, the tablet didn't bend. There's no dust or water rating here, so be a little careful with it. Overall, I'd say it looks way more expensive than it is.
Xiaomi Pad 5 Review: Can an LCD screen do justice?
These days, AMOLED displays have become a must for any recommendable gadget, and good reason. They are vibrant, crispy and offer good contrast. But Xiaomi has taken a different route here.
Lit by an 11-inch LCD display that refreshes at 120Hz, it is a pleasant surprise. It doesn't turn you off by offering a washed-out image. Instead, it's almost at par with that of the iPad. It supports Dolby Vision and DCI-P3 colour gamut, so you're guaranteed to get great colours, brightness and contrast.
Xiaomi has even included its rendition of True Tone, the tech that changes the white balance of an iPad's display according to its ambient lighting. Xiaomi calls it TrueColor, and it delivers, albeit a bit aggressively at times.
The display is also plenty bright, offering 650 nits of brightness. Its legibility is acceptable under sunlight and even in tricky situations when you have glare coming from a light source behind you.
I have been using it as my primary media consumption device for the last 10 days, and my experience has mostly been good. I watched content from a bunch of platforms, including Netflix, Prime Video, Hotstar and YouTube. In the best quality possible, stuff from Amazon and Prime Video looks good in terms of colours and sharpness. However, I did notice that the YouTube app was capped at 60fps, despite the display being capable of running at 120Hz. This may be a software thing, but it's important to note.
Speaking of which, the refresh rate, in general, is also consistent and increases the perceived performance of the tablet. Barely ever did I ever observe stuttering in my touch inputs.
But, it's not perfect and being an LCD panel, it suffers from some LCD issues, especially when you're watching dark content like the first episode of Ozark. No matter how bright you make the screen or how dim you make your ambient lighting, there will always be some amount of blooming. But it doesn't get so much in the way that you'd want to stop watching.
Overall, I'm happy with the display's performance. It does make me want to use it more and watch content on it.
Xiaomi Pad 5 Review: Can you really draw on it?
While all of this sounds good, you also get stylus support. The Mi Pen, which is sold separately, is pretty decent. It is well weighted to not be too heavy, unlike the Apple Pencil, which can be tiring, and it easily snaps magnetically and charges atop the Pad 5. It took me about 15 minutes to get it to a full charge, and I was able to draw a comprehensive illustration of Lando Norris for about an hour and a half and lose only 30% of the battery.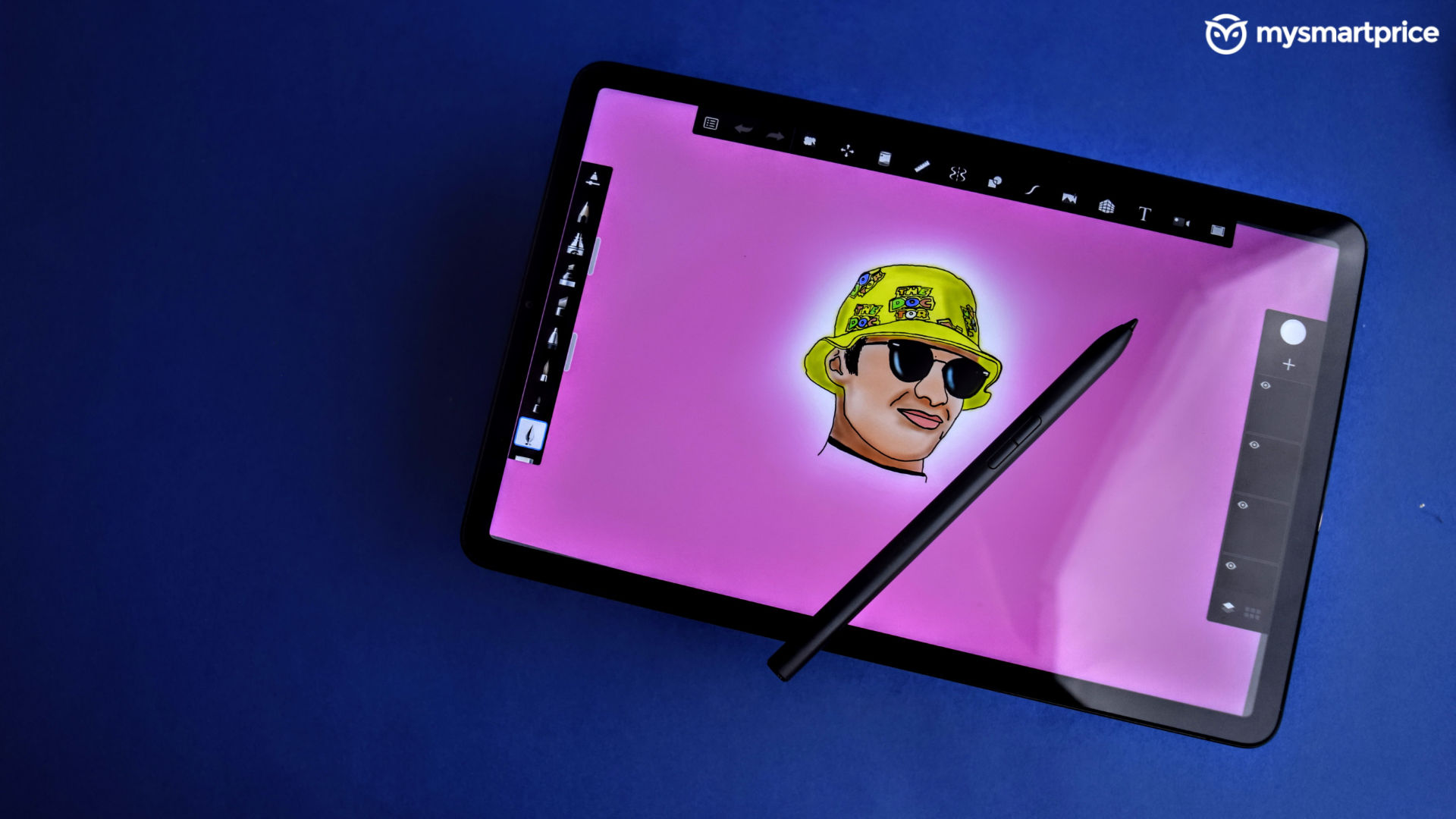 It has two buttons on it. Holding the primary button-down and writing on the screen registers your input in a note file, and holding the secondary button and dragging takes a screenshot. You can also press the primary button to click selfies in the camera app.
This brings me to the experience – it's decent, if not the best. The texture of the tip was to my liking, and so was the overall tilt and pressure sensitivity when it came to illustrating on Sketchbook. However, the buttons lack tactile feedback, so I wasn't motivated enough to use the shortcuts to start writing a note or taking screenshots.
I also asked my sister to try out the note-taking capabilities of the Mi Pen. She is preparing for some medical tests, and she uses an iPad and Pencil to take notes. She liked the lightweight nature of the Pen, but didn't dig the palm rejection as much.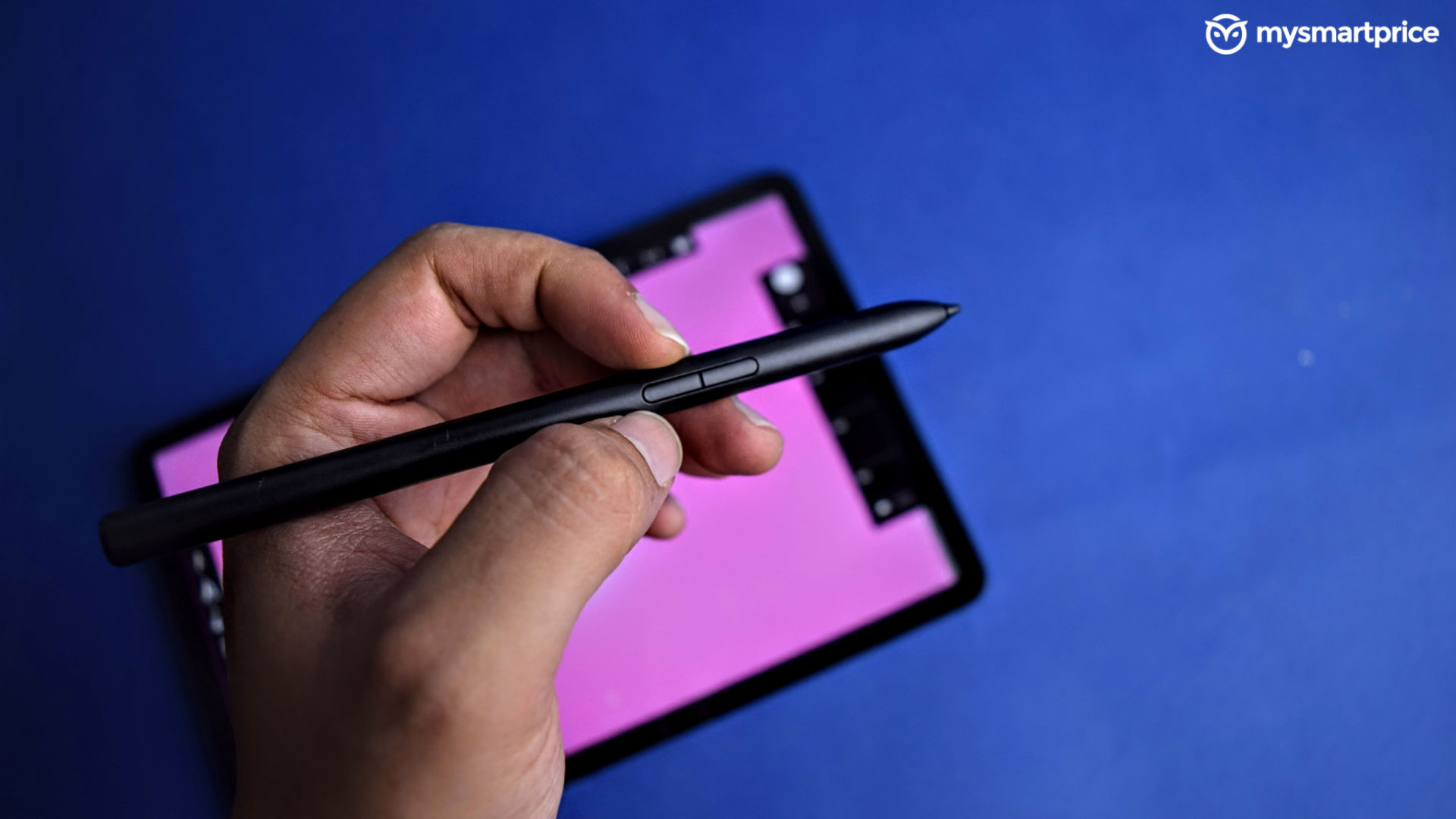 So yes, for an affordable tablet, the Pen is definitely worth it.
Xiaomi Pad 5 Review: No compromise on performance
Not once do you feel the lack of headroom when it comes to power in this tablet? It has a Qualcomm Snapdragon 860 at its heart paired with either 128GB or 256GB of internal storage. RAM remains constant at 6GB. It delivers a consistent stream of power on tap whenever it's required, be it gaming, multitasking or just navigating your way through different apps.
This is paired with perhaps the cleanest and yet the most loaded (in a good way) version of MIUI Xiaomi has to offer. Bloatware is minimal, with the only pre-installed apps being Netflix and ShareMe, and there are no annoying ads either. That's right – there's no theme store out of the box. THANK YOU VERY MUCH. It just made me wonder about the potential and possibilities of MIUI. I wish the 12 Pro had this version.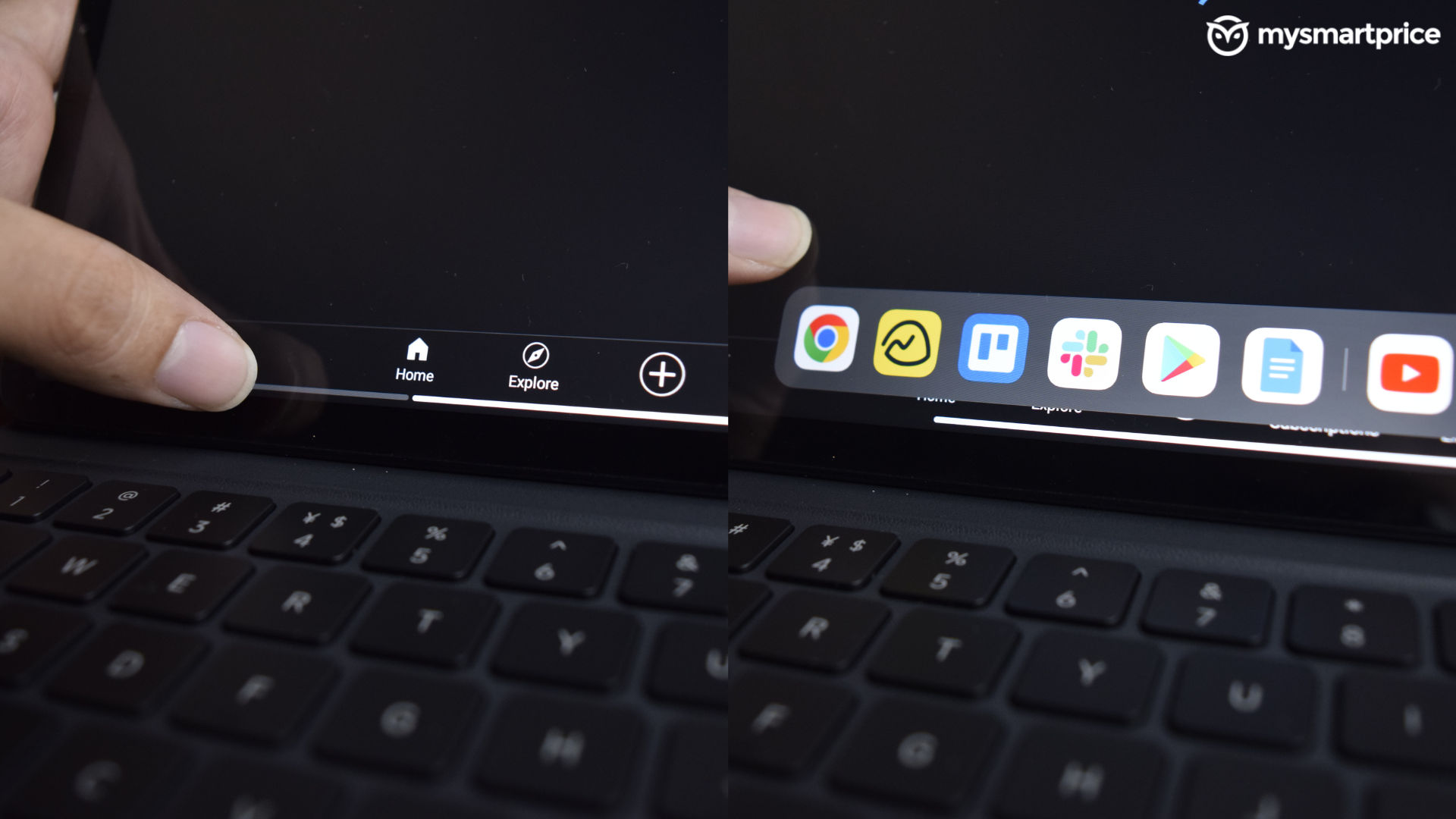 Anyway, it has been tweaked slightly to let it do iPad-like things. So, there's a new dock on the bottom that can accommodate six pinned apps and three quick access apps. You'll also find two pill-shaped quick access shortcuts adjacent to the home tab if you're using gestures to navigate. Pulling these up will let you quickly access the dock.
Working with multiple windows was actually pretty responsive. I used YouTube, Notes and Calculator in two-window mode, and even though these aren't as resource-heavy, they worked seamlessly. I didn't observe stuttering even when I was making windows smaller or bigger, an issue I hate when it comes to multitasking on portable devices.
If you're an FPS gamer who uses claw grip, this tablet may be better than buying a gaming phone for you. It is plenty big to accommodate all eight fingers and two thumbs, and the responsiveness is also really good. I was able to play Call of Duty and BGMI in their highest graphics settings for about 15-20 minutes at a stretch without any stutters. Thanks to the large surface area, the heat also dissipates rather quickly and efficiently.
I didn't talk about the speakers in the display department because I found their use more in gaming. The Pad 5 comes with quad speakers, and despite being adequately loud, they lack the extra punch bass. However, Xiaomi has done a little tweaking that lets you change the orientation of the speakers along with the tablet. Simply put, if you turn the tablet around 90 or 180-degrees, the stereo orientation of the sound also changes accordingly. This is useful when you start playing in a certain orientation, and then you have to change it to charge the tablet. This way, you'll not lose out on the direction of the footsteps of your enemies.
Xiaomi Pad 5 Review: Laptop replacement?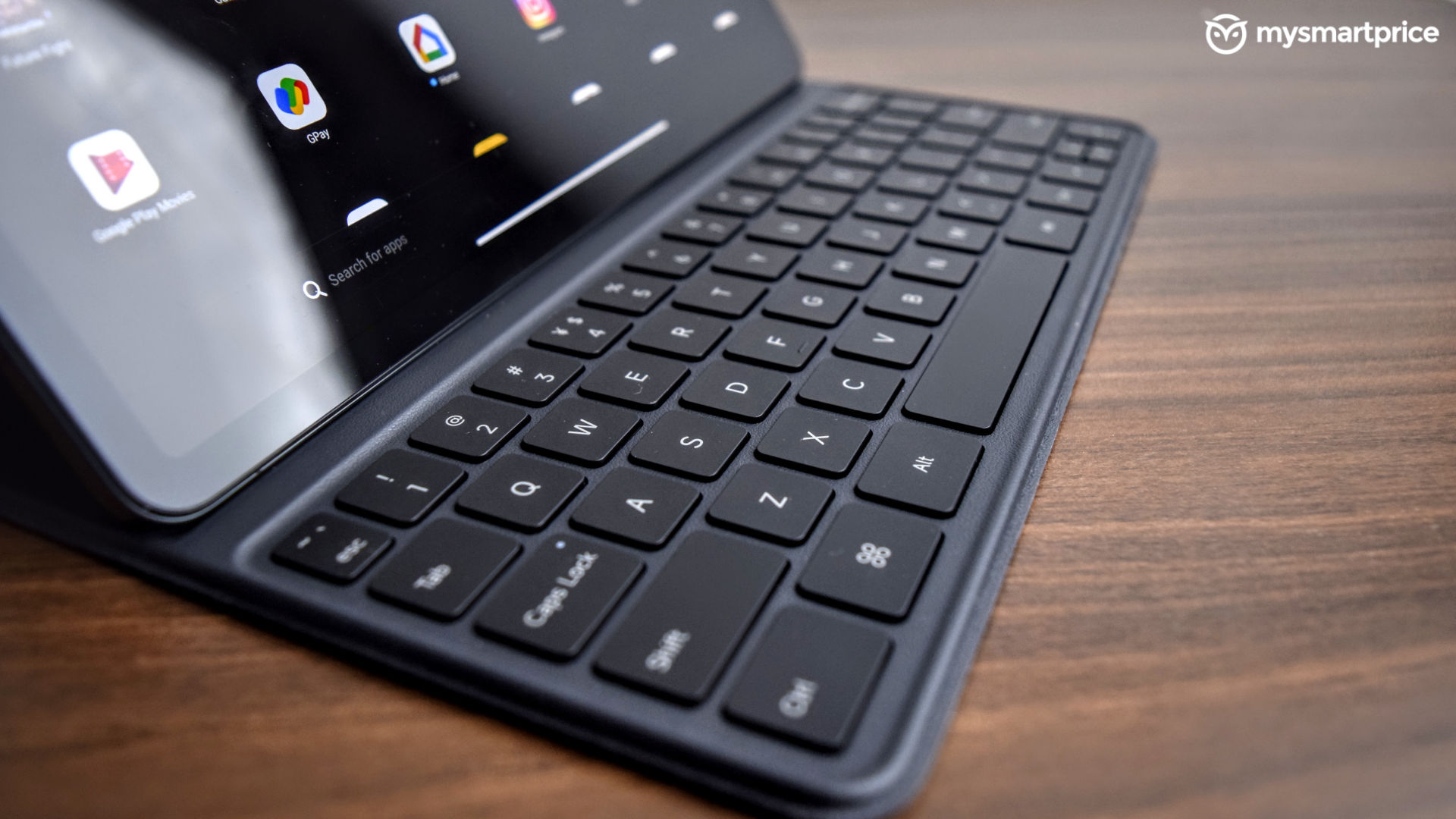 Like the Galaxy Tab and iPad, this tablet too is compatible with a keyboard folio case, which is sold separately. It snaps to the back of the tablet via a magnetic pogo connector. I like the overall build of the folio case, but it comes off from the back rather easily at times, especially when you try to unfurl it when the tablet is docked. Even though it's not that thick, key travel is surprisingly deep, and the feedback is also decent. It has most keys from a 70% keyboard except Fn and Windows. Instead of that, you get a multifunction button. I think the best part about the keyboard is that it recognises several desktop and Mac shortcuts, such as Windows + D to reveal the desktop, Alt + Tab to enter the multitasking menu and Chrome shortcuts such as Ctrl + Q to quit, Ctrl + W to close a tab, so on and so forth. The niftiest shortcut is double-pressing the multifunction button to switch between tabs. After a while, you get used to the keyboard, but because of the shortcomings of Android, you still have issues like no landscape support for Instagram and similar optimisation issues for other apps too. But, if you are a writer like me, you may actually end up using the keyboard way more than you'd imagine, and the benefits usually outweigh the issues. It's still not a laptop replacement, although you do get the advantage of having a slightly better selfie and rear camera than what you'd typically find in laptops for video calls. Just don't expect it to click mind-blowing photos.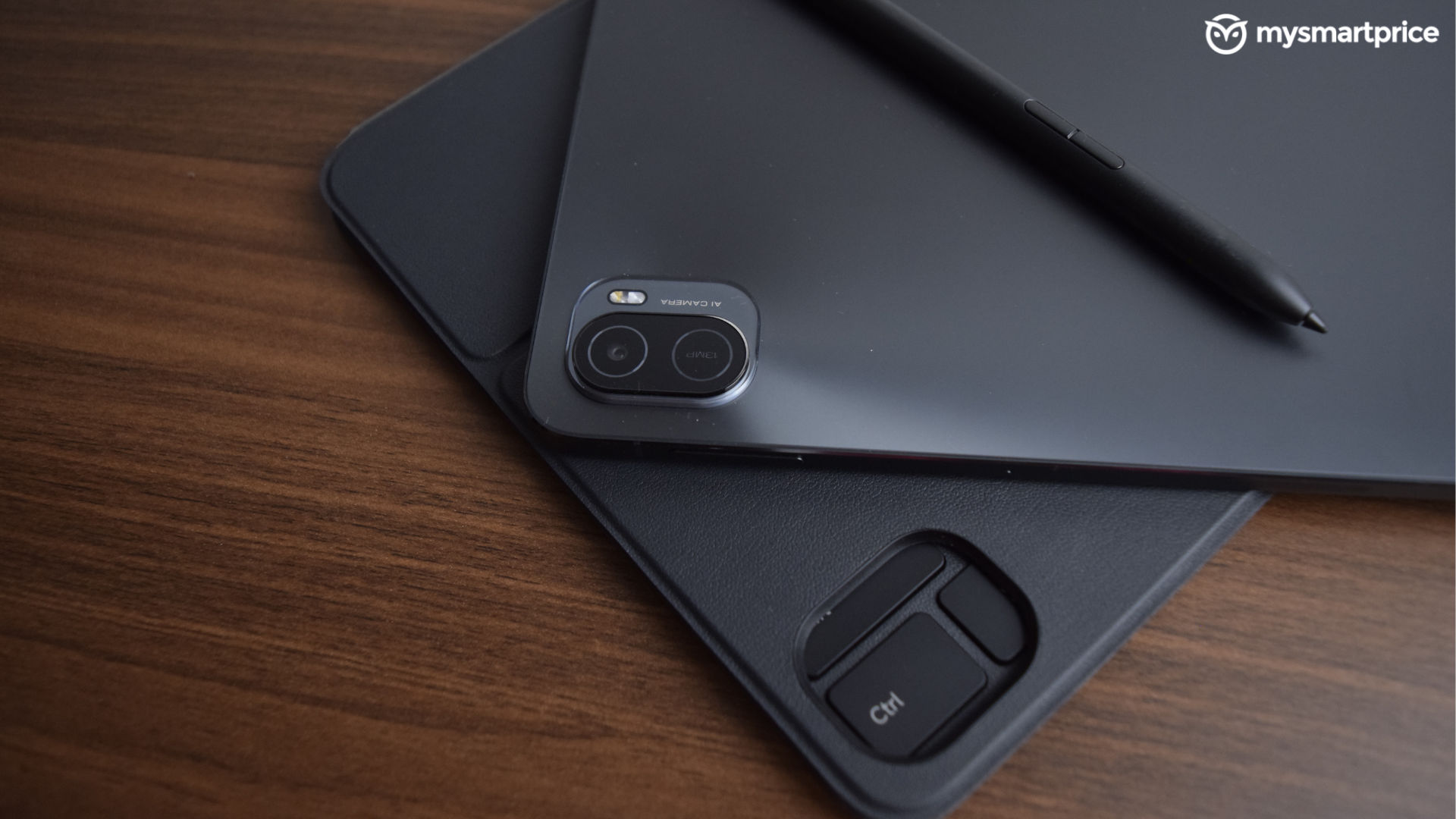 Xiaomi Pad 5: Good battery capacity, disappointing charging speeds
This entire package is backed by an 8,720mAh battery that charges via the bundled 22.5W charger. I could stretch it for a day of heavy use, which consisted of multi-window multitasking, illustrating, watching TV series for about 3-4 hours and mild gaming. But for lighter usage, it can last for two days too. However, the maximum charging speed is a downer, as it takes about two and a half hours to charge it entirely. I would have been okay if the bundled charger was as is and there was support for higher charging capacities. I also observed that not using the tablet overnight loses you about 5-7% of battery life, so you may want to consider that.
Xiaomi Pad 5 Review: Should you buy it?
The affordable tablet space is an untapped market, and I say that because the moment I put up Instagram stories of the Pad 5, I started getting questions about it, more than any other tech product I have reviewed. As mentioned at the beginning of the review, tablets are tricky to buy, but Xiaomi may have made something special here, and I wish it could make more such fun products.
It's quick, and it's snappy, it looks good and more importantly, it gets the job done. The LCD display is honestly worth the money, so don't snob out for an AMOLED if you have budget constraints. If I had to point out some flaws, they'd be the lack of an IR blaster, slow charging speeds and the obvious issues of Android. Otherwise, this is a solid buy, along with the pen and the keyboard.