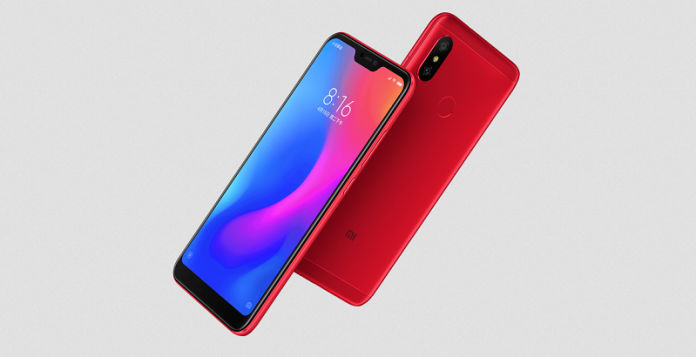 The Xiaomi Redmi 6 Pro and the Redmi 6 are terrific phones, and that isn't just the case because they are well priced. The problem with great phones with even better pricing is that there isn't enough of those to go around. The Redmi 6 Pro and Redmi 6 are two such examples that have been hard to get a hold of. Good news is that Xiaomi's popular phones are now available through open sale on all online stores.
This include Amazon India and Flipkart, but strangely not the company's own MI online store. Xiaomi seems to have shared the stocks for the lower-end Redmi 6 with Flipkart, whereas, Amazon India has the slightly more expensive device with better specifications; Redmi 6 Pro on sale. What's unique about these listings is that both Flipkart and Amazon India have received enough stocks from Xiaomi that this isn't a flash sale, where stocks run out in a matter of minutes.
Redmi 6 and Redmi 6 Pro: Available Through Flipkart and Amazon
Starting at INR 10,999 for the variant with 3GB RAM and 32GB storage capacity and going up to a maximum of INR 12,999 for the 4GB RAM and 64GB storage model, the Redmi 6 Pro can now be bought right off Amazon India without having to play fastest-finger-first during the customary flash sales. While Amazon is selling the higher-end Pro variant, Flipkart seems to have received the stocks for the plain vanilla Redmi 6 phone, which is priced at INR 7,999 for the 3GB/32GB version with the 3GB/64GB version being sold at INR 9,499.
Flipkart is selling the Redmi 6 at "no cost EMI" that doesn't involve interest or processing fees. It also offers exchange schemes with a maximum exchange benefit of INR 7,200. Meanwhile, Amazon offers INR 2,200 instant cashback and up to 4.5TB of 4G Data exclusively for Reliance Jio users. Both phones are great and play to their strength within their respective price ranges, but it would be wiser to pay INR 500 extra and opt for the 3GB/32GB Redmi 6 Pro, instead of going for the high-end 3GB/64GB variant of the Redmi 6 for INR 9,499.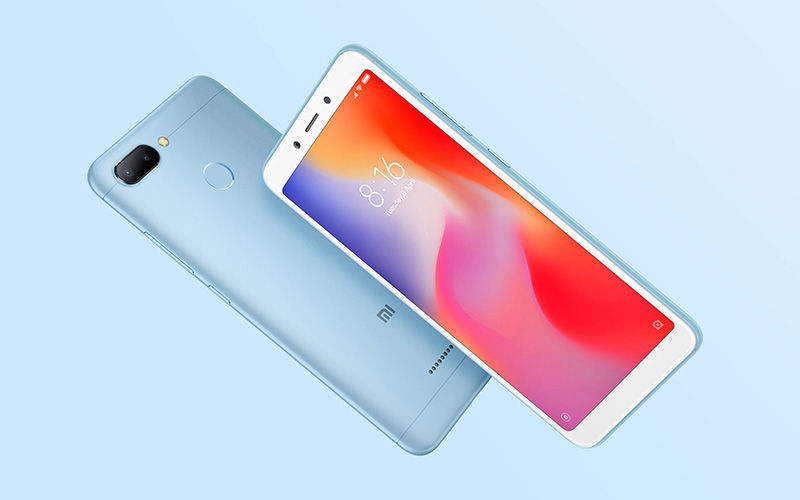 Xiaomi Redmi 6 and Redmi 6 Pro: Which Phone is the Right Fit for You
We had earlier reviewed the Xiaomi Redmi 6 Pro and given it a heart recommendation for a slightly smaller version of the Redmi Note 5. The Redmi 6 Pro has nearly all the features of the Redmi Note 5 with a few exceptions such as 4K recording and, as such, is a great alternative in that price segment. Its premium metal construction, large 4000mAh battery, and Qualcomm's Snapdragon 625 SoC make it a really good deal at the price, especially, considering the quality of the primary camera.
The Xiaomi Redmi 6 cuts corners with its SoC and opts for the MediaTek Helio P22 instead of Qualcomm's Snapdragon 625 found on the more expensive Pro version. While it retains the metal construction of the Pro variant, it still struggles when it comes to heavy games and apps due to the lower specification of the processor. As mentioned earlier, it therefore makes sense to pay INR 500 extra and opt for the base version of the Redmi 6 Pro over the top-end variant of the Redmi 6. That is unless you are on a budget and can't spare more than the INR 7,999 price of the base-end Redmi 6. It's still a great phone for the price.