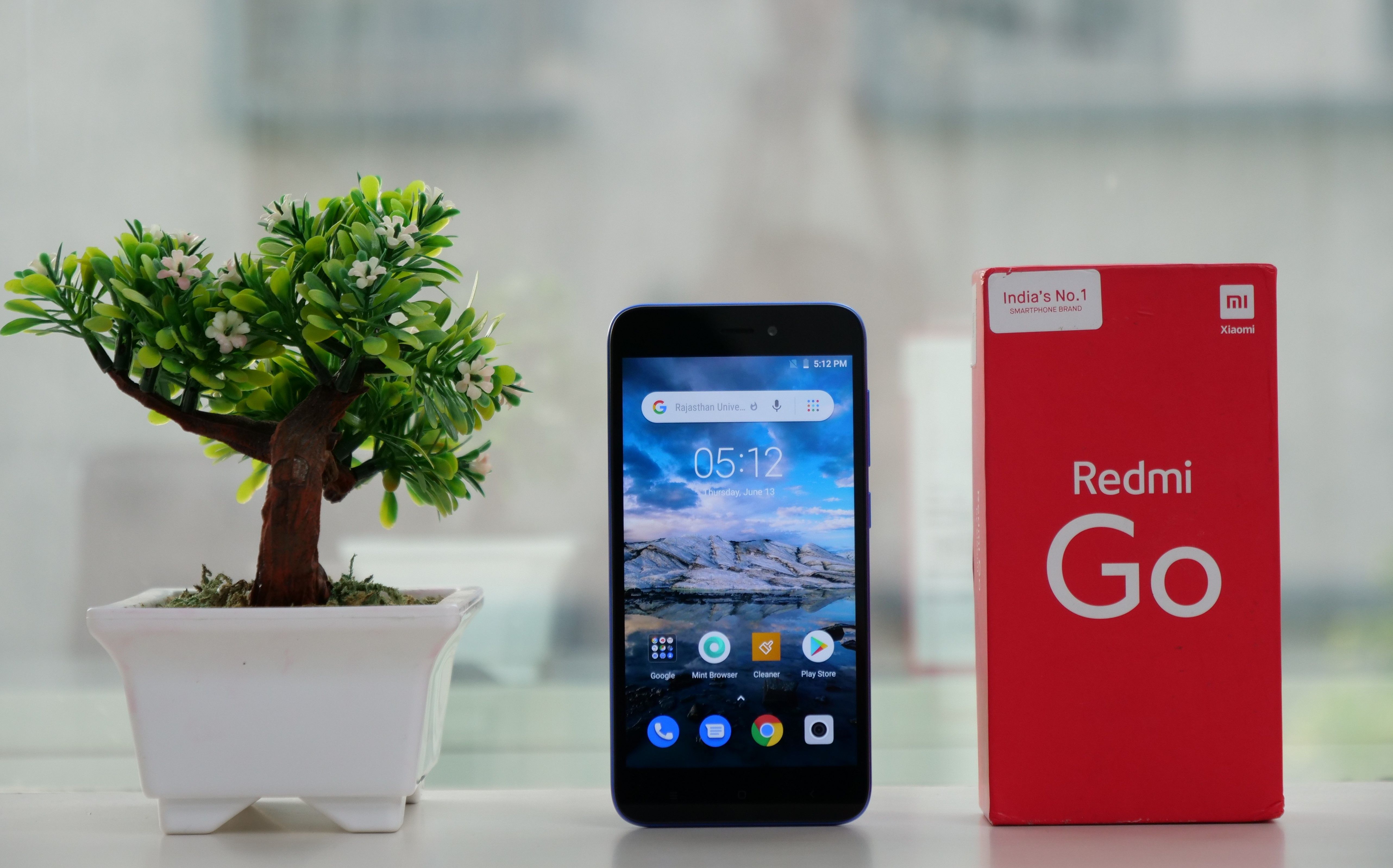 I volunteered to review the Redmi Go smartphone with an open mind. I knew this entry-level smartphone wasn't going to offer a fancy design, great cameras, or gaming performance. Unlike posh reviewers, I am not going to compare it with any expensive phone simply to put it down. My expectations are quite realistic, and the aim of the review is to check whether the Redmi Go offers workable smartphone experience at such a competitive price. I'm expecting something on the lines of the first-gen Moto G, simple, minimal, and usable. Let's find out if Xiaomi has managed to work its magic in the affordable sub-5k segment.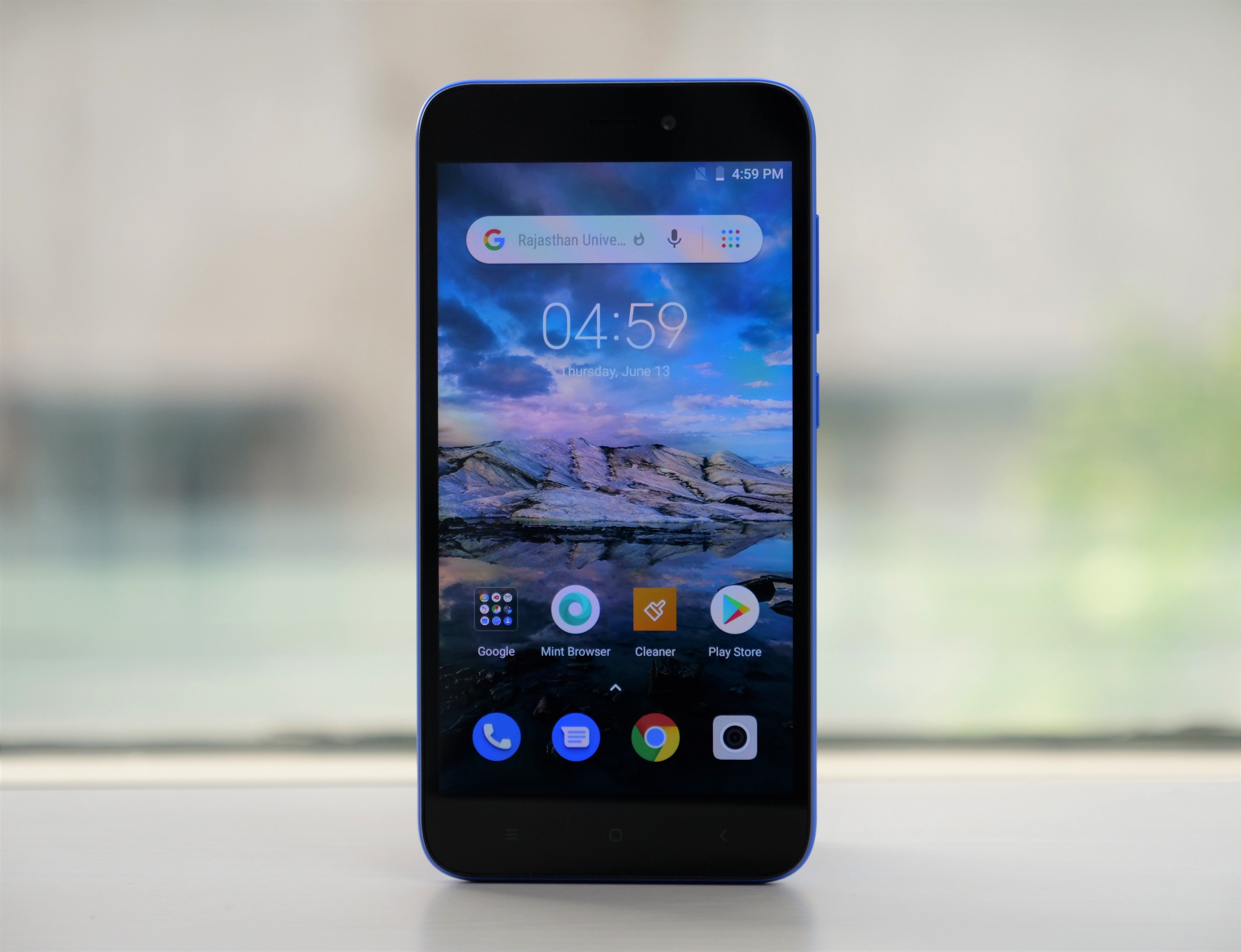 Redmi Go Design And Build Quality
Xiaomi showed the world you don't need to compromise on design when building budget devices. The Redmi Go aligns with that philosophy. Sure, it looks outdated with those large bezels and capacitive keys, but it is easy on the eyes nonetheless. Besides, it feels quite sturdy thanks to the aluminum frame. The phone has a plastic back, which slightly curves towards the sides. With its recessed rear camera and LED flash, the phone doesn't wobble on the table. Moreover, it is compact and fits well in hand.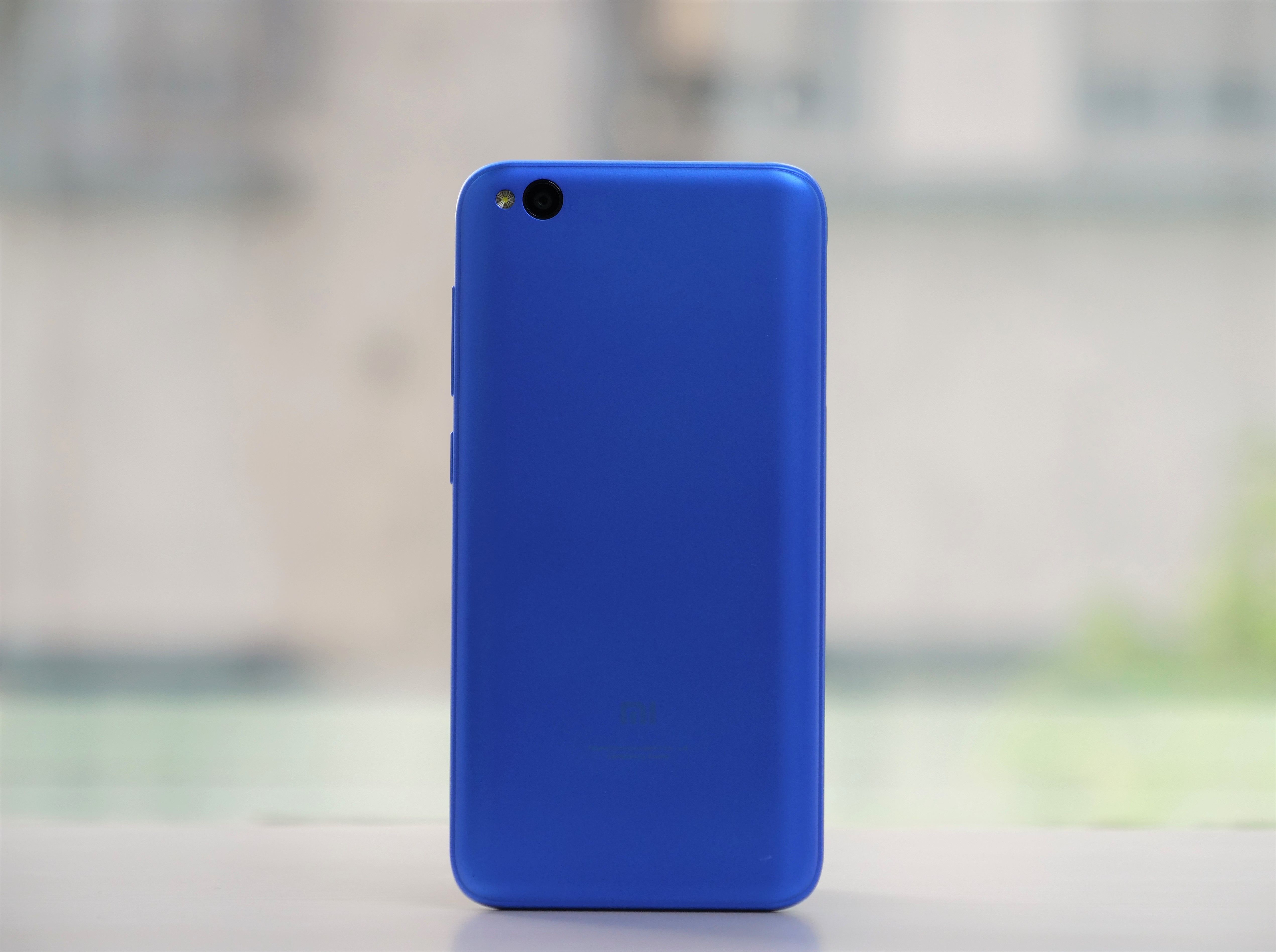 The front of the device takes you back to 2014 when the phones had capacitive keys. These keys completely lack the backlight. As a result, you are likely to hit the task switcher instead of the back button for the first few days. On the bright side, Xiaomi hasn't slacked off in terms of build precision. The notches and speaker grille are machined with perfection. The only annoyance is with the volume rocker, which doesn't feel very clicky.
Redmi Go Display
The Redmi Go sports a 5-inch HD+ LCD screen. It has a 16:9 aspect ratio, which is quite dated for mobile phones. With the pixel density of almost 300 ppi, the screen is fairly sharp. However, the colors look washed out. Everything on this display appears very dull. Contrast is so disappointing that instead of blacks, the screen can only produce dark grey. The panel's refresh rate is abysmal. And there is nothing to write home about the viewing angles. The brightness is good enough for most scenarios. However, it loses readability under under direct sunlight.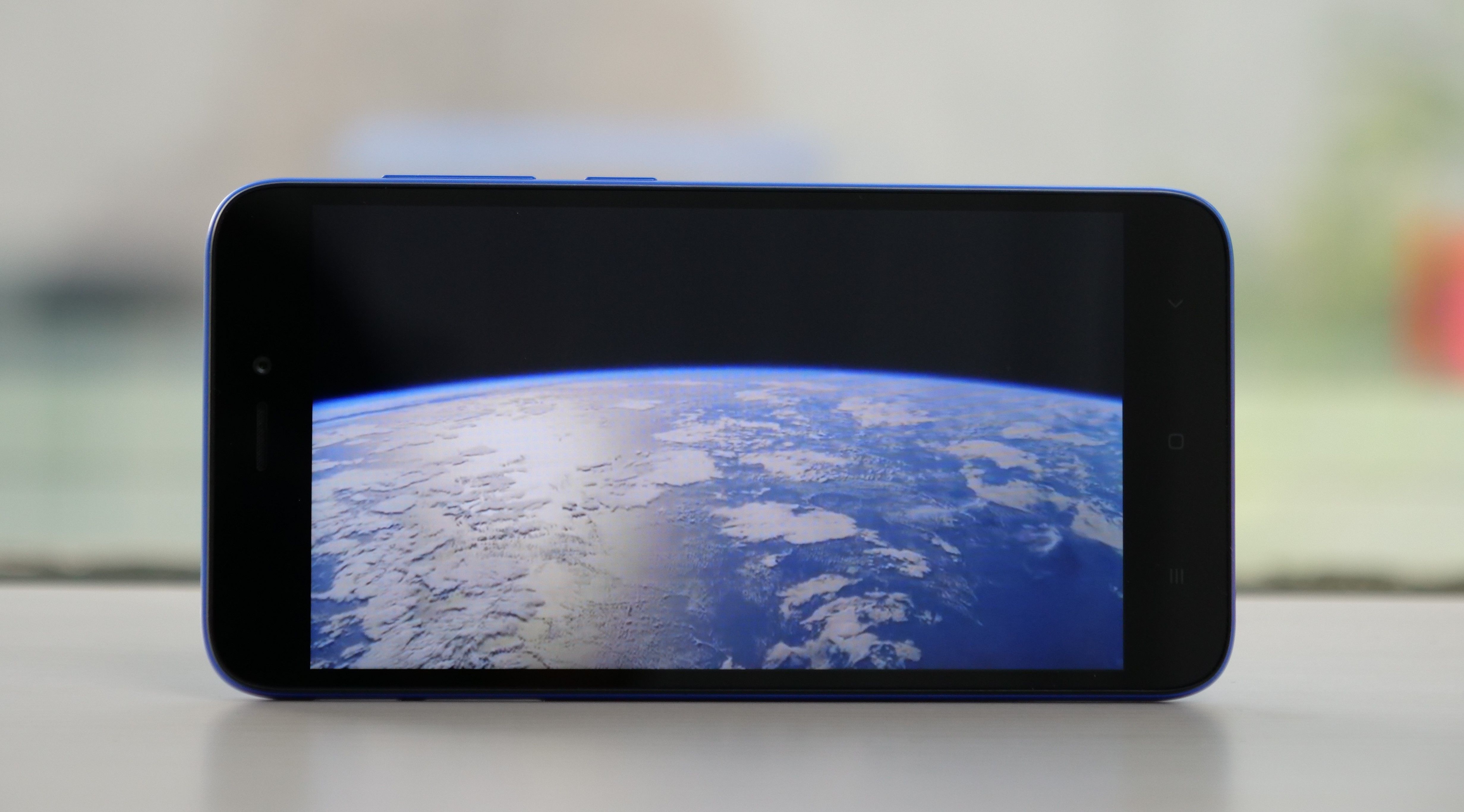 Redmi Go UI And Performance
As its name suggests, the Redmi Go ships with Google's Android Go OS. It is the stripped-down version of Android meant for low-end devices. The OS you get on the Redmi Go is based on the last generation Android 8.1. The barebone version of Android lacks many features we take for granted on Xiaomi phones. Google has developed watered-down 'Go' versions of YouTube, Maps, Gmail, and Assistant for this handset.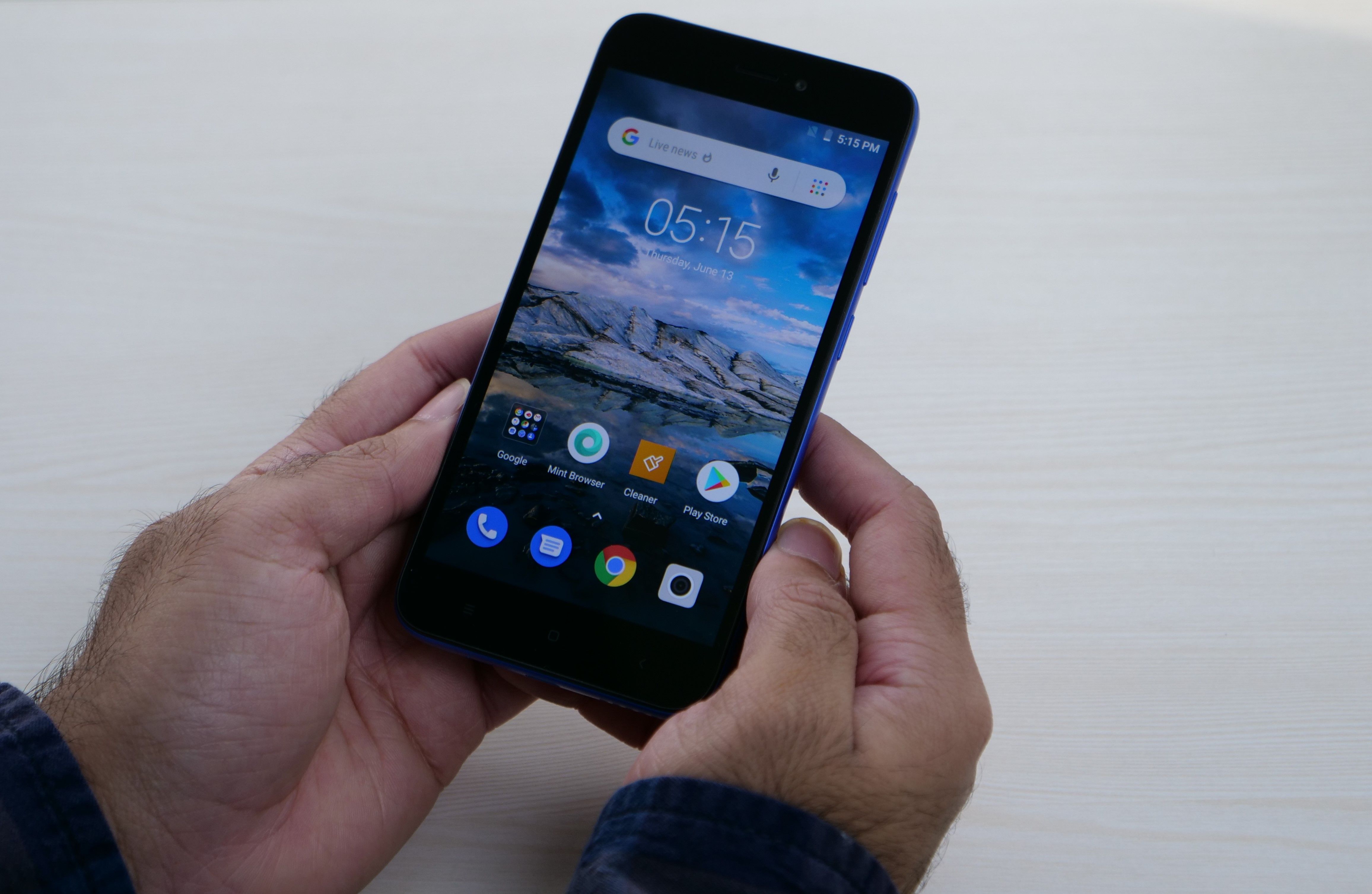 When it comes to the UI, Xiaomi has taken matters into its own hands. The Redmi Go comes with the Chinese company's in-house Mint launcher. It hardly looks any different than stock Android UI. You get a dedicated app drawer, which highlights most used apps at the top. Settings along with the notification shade is a standard affair. By default, the icons look unusually large. Thankfully, you can change that from the settings panel. Due to the lack of fingerprint sensor, you only get PIN, Pattern, and Password option for the lock screen.
Performance is where the Redmi Go falls flat on its face. The handset is powered by a decent Snapdragon 425 chip. The culprit behind the performance issues is the measly 1 GB RAM, which fails to offer usable smartphone experience. The phone lags when you are searching for an app in Play Store. It does the same when you are scrolling down a webpage. It stutters when you are ordering food on Swiggy. And it sometimes abruptly exits YouTube while you are watching videos.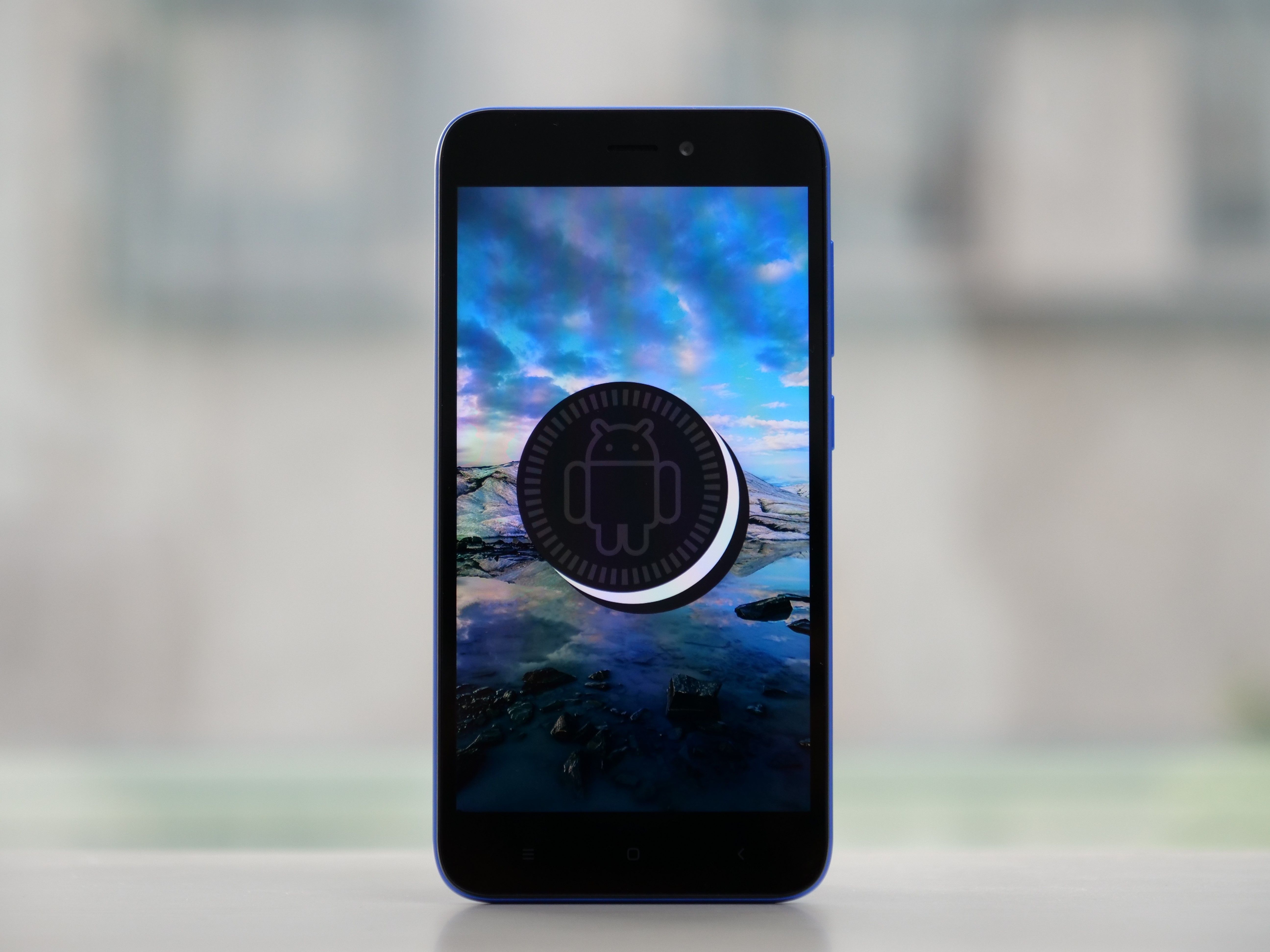 The app loading time is painfully slow too. Popular apps including Uber, Zomato, and Twitter take several seconds to load. In this time, you are likely to stare into nothingness and contemplate your life decisions such as buying this phone. Moving onto gaming, it is fine that the phone can't handle resource-intensive games such as PUBG. However, the Adreno 308 GPU is so weak that even Temple Run 2 disappoints you with low-framerates. The phone comes with 8 GB internal storage with only 5.2 GB accessible to the user.
The phone's mono speaker is loud but lacks any depth. Another issue is that it distorts at high volume. The Redmi Go doesn't ship with earphones, which I guess is fine for an entry-level smartphone. When paired with decent after-market IEMs, the phone's output is quite good. In fact, it surpassed my expectations in this price range.
In terms of cellular and other connectivity options, the phone had no issues. Good news if you use two SIM cards, as the device comes with dedicated slots for SIMs and storage expansion.
Redmi Go Cameras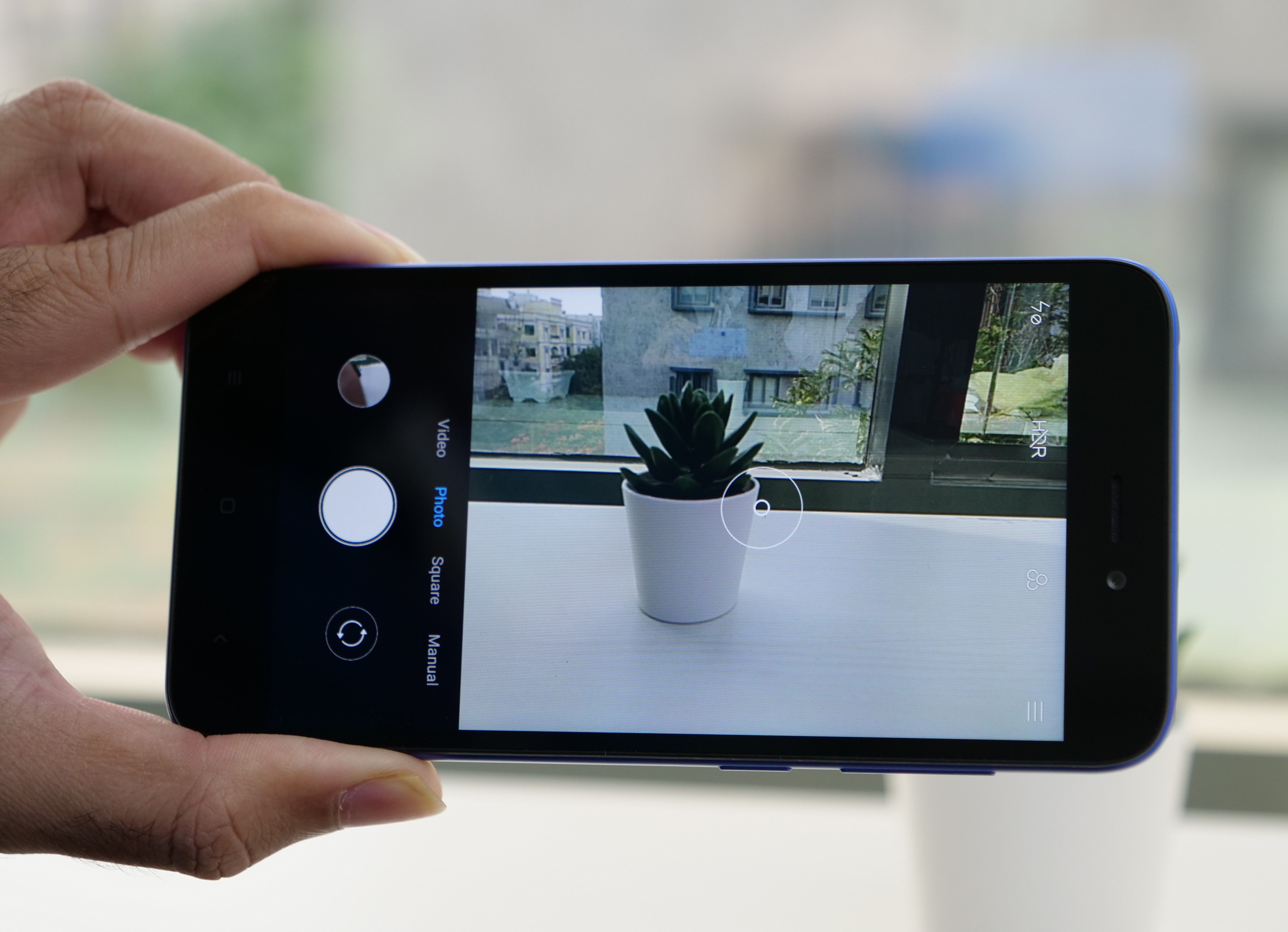 The Redmi Go features a single 8 MP shooter on the back. The camera UI is as basic as it can get. You don't get any noteworthy option save for HDR. However, even with the high dynamic range option enabled, the phone fails to resolve the details of the clouds. The images contain high visual noise and plenty of artifacts. For instance, in daylight shots, the bright fringe is so rampant that it almost eats into the objects. The pastel color effect is quite noticeable too. Things are pretty much the same in terms of video recording. Technically, the phone records Full HD videos at 30 fps. But, these videos are extremely jittery and lack details.
Redmi Go Camera Samples Gallery
The 5 MP front-facing camera doesn't look too bad on paper, but, it is more like a 2 MP module. I know Xiaomi had to work with a tight budget, but the selfie camera just doesn't deliver usable pictures.
Redmi Go Battery
The device draws power from a 3,000 mAh battery. It lacks any kind of quick charging tech. With the bundled 5V/1A charger, it takes over 3 hours to charge the battery from zero to 100 percent. With moderate usage, the phone easily lasts for over a day on a single change, which is decent.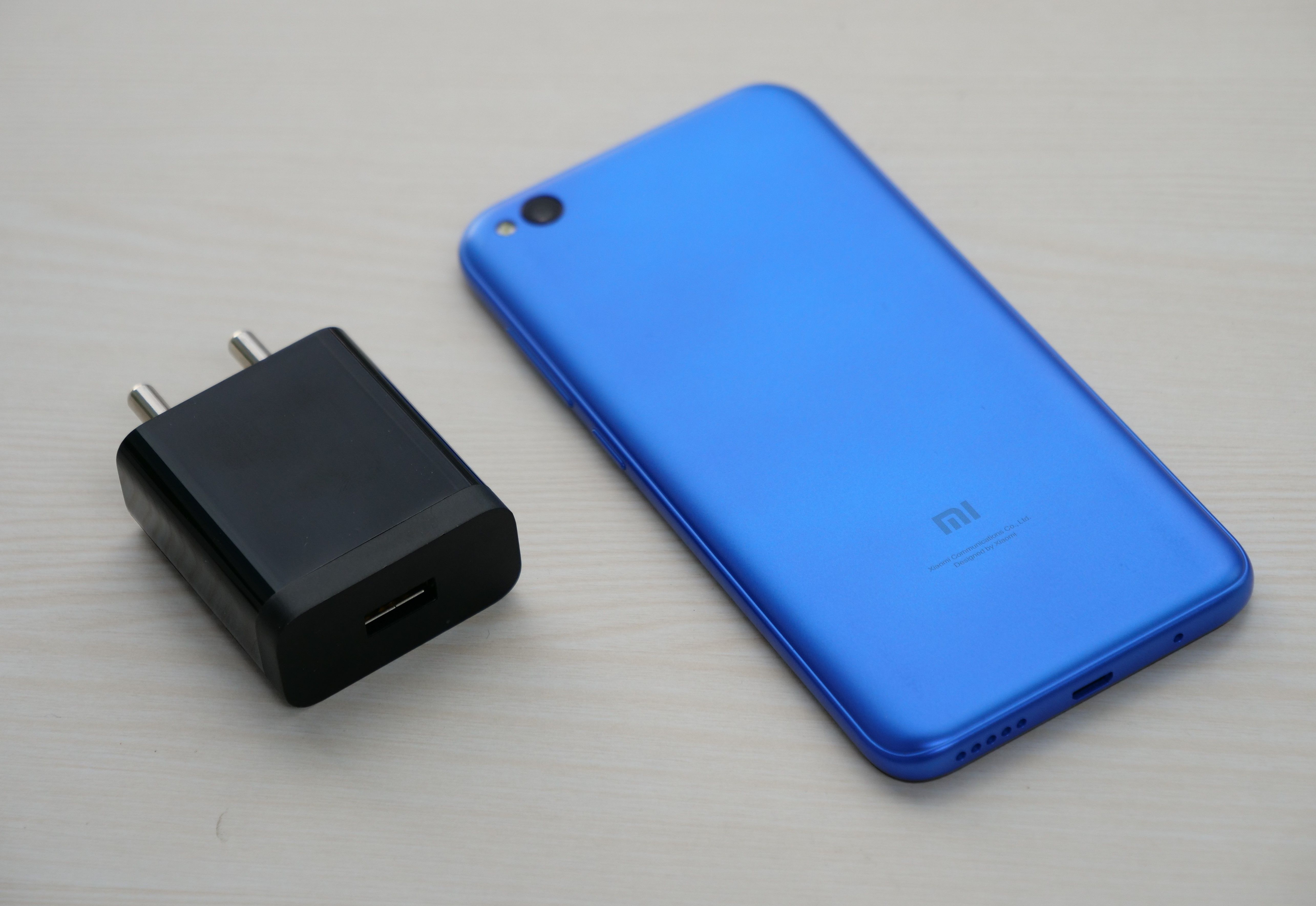 Redmi Go Verdict
There's a serious disconnect between the reviewers and consumers. Most tech elites won't touch anything less than a flagship, yet they readily recommend the phones like Redmi Go to the masses with a flawed argument that "it is good enough for the first-time smartphones users". What they fail to notice is that despite the lack of features, dumb phones are incredibly quick. So, if you are going to recommend a sluggish phone to a first-time smartphone user, he is going to "go" back to his feature phone. Xiaomi has a knack for producing excellent budget phones, but they got things wrong with this one. Choosing 1 GB has RAM been a mistake because 2 GB memory is a bare minimum for Android these days. Thankfully, there's a better option compared to this Rs 4,500 phone. For only Rs 500 more, you get the Asus ZenFone Lite L1, which offers much better performance owing to its Snapdragon 430 chip and 2 GB RAM.
Redmi Go
What Is Good?
Killer pricing
Sturdy build
Good sound output
What Is Bad?
Performance suffers due to the measly 1 GB RAM
Display looks washed out
Disappointing cameras
Battery takes over 3 hours to charge
Gaming is out of question
Capacitive keys lack backlighting