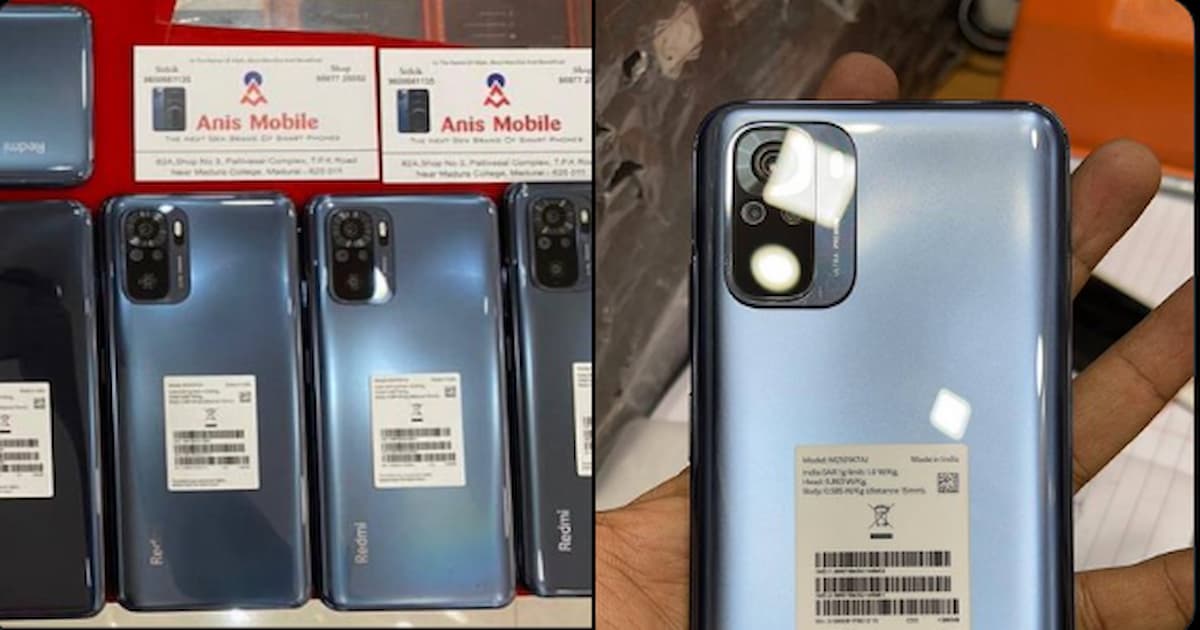 Xiaomi is all set to launch the Redmi Note 10 series on March 4. The smartphones have been amidst rumors for quite a while now. It will be available in three variants, the Redmi Note 10, Note 10 Pro, and Note 10 Pro Max.  Recently, the retail box of the device was leaked online revealing the key details about the device. According to the leak, the smartphone will feature an FHD+ display and a 48MP Quad camera. While there is still a while to go for the device to release, it's already being sold offline.
A shop already started selling Redmi Note 10 series 😬😝😬! pic.twitter.com/cnbFu6NXyA

— Geekytamizha (@Geekytamizha_) February 25, 2021
Tamil Nadu retailer selling Xiaomi Redmi Note for Rs 17,000
According to Twitter user Geekytamizha, the Redmi Note 10 is being sold offline at a shop in Madurai, Tamil Nadu. Here is the original Instagram video from Anis Mobiles. Surprisingly, there are multiple units of the device available in the store, as seen in the picture. However, what's worth noting is that the devices are being sold without their retail box. It is further stated that the device is being sold for 17,000 at the store.
While that does give us an insight into its price, there are a few things to note. First, considering this is the grey market unit of an unreleased product, the price is likely higher than the official price. Secondly, if users do wish to purchase the device from there, in all likelihood, they will not be getting any kind of warranty.
It'll be interesting to see how Xiaomi reacts to this development. While one or two units of an unreleased device are often spotted in the wild, a retail outlet having so many units raises some serious questions. We have reached out to the store for comment and we will update the story when we get to know more about this.