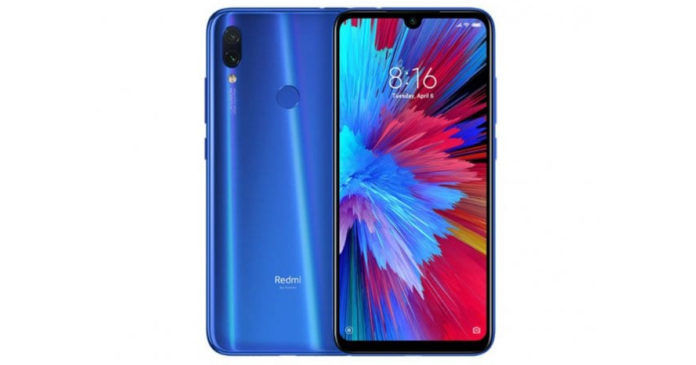 Xiaomi recently launched the Redmi Note 7S smartphone in India. Now, the company has revealed that it will be phasing out the Redmi Note 7 (review) smartphone in the region to make way for the Redmi Note 7S. To recall, the Redmi Note 7 debuted alongside the Redmi Note 7 Pro (review) in February 2019. The confirmation comes from a Xiaomi executive but does not reveal when will the company stop selling the Redmi Note 7.
Xiaomi Phasing Out Redmi Note 7 For Higher Gains
The Xiaomi Redmi Note 7 debuted at INR 9,999 in India for the standard variant. The base variant of the Redmi Note 7S costs INR 10,999 in India. Although the news of Xiaomi pushing aside the Redmi Note 7 for the Redmi Note 7S comes from an executive, we still await an official confirmation from the brand. Also, another Xiaomi executive stated that the company might even resort to overlapping the availability of both the phones in India before it lets go of the Redmi Note 7 completely.
The first wave of confirmation came from Raghu Reddy, Head of online sales, Xiaomi India. Other Xiaomi executive further strengthened his tweet. Even Anuj Sharma, Marketing Head at Xiaomi has betokened that the company has planned to have a limited run for the Note 7 in India and the saved units have also been sold out. The decision seems significant as with the Redmi Note 7S now in the scene; consumers would hardly be giving the Note 7 an edge over it. Quantifying the lack of a substantial pricing gap between the two, Xiaomi has opted to phase out the Redmi Note 7 for the Redmi Note 7S.
Difference Between Redmi Note 7 and Redmi Note 7S
The key difference between the Redmi Note 7 and Redmi Note 7S shows up only in terms of the rear camera setup. The Redmi Note 7S has a 48MP + 5MP dual camera setup on the rear with PDAF, AI-backed Portrait Mode, and more while the Redmi Note 7 settles for a 12MP + 2MP dual rear camera setup. Concerning the front camera, both the phones have a 13MP selfie snapper. Other than the rear camera, all the other specs remain the same on both phones as they both include Snapdragon 660 processor, 4000mAh battery, 6.3-inch Full HD+ display, and more.
With the price difference of INR 1,000 between the Redmi Note 7S and Redmi Note 7 base variant pricing, it makes sense why buyers would side with the Redmi Note 7S. The better camera setup on the device makes up for a solid reason to prefer it over the Redmi Note 7.
What's your take on the news? Are you happy that Xiaomi is phasing out the Redmi Note 7 for the Redmi Note 7S? Share your thoughts with us in the comments below. Also, check out our review video for the Xiaomi Redmi Note 7 below.
Thanks for reading till the end of this article. For more such informative and exclusive tech content, like our Facebook page