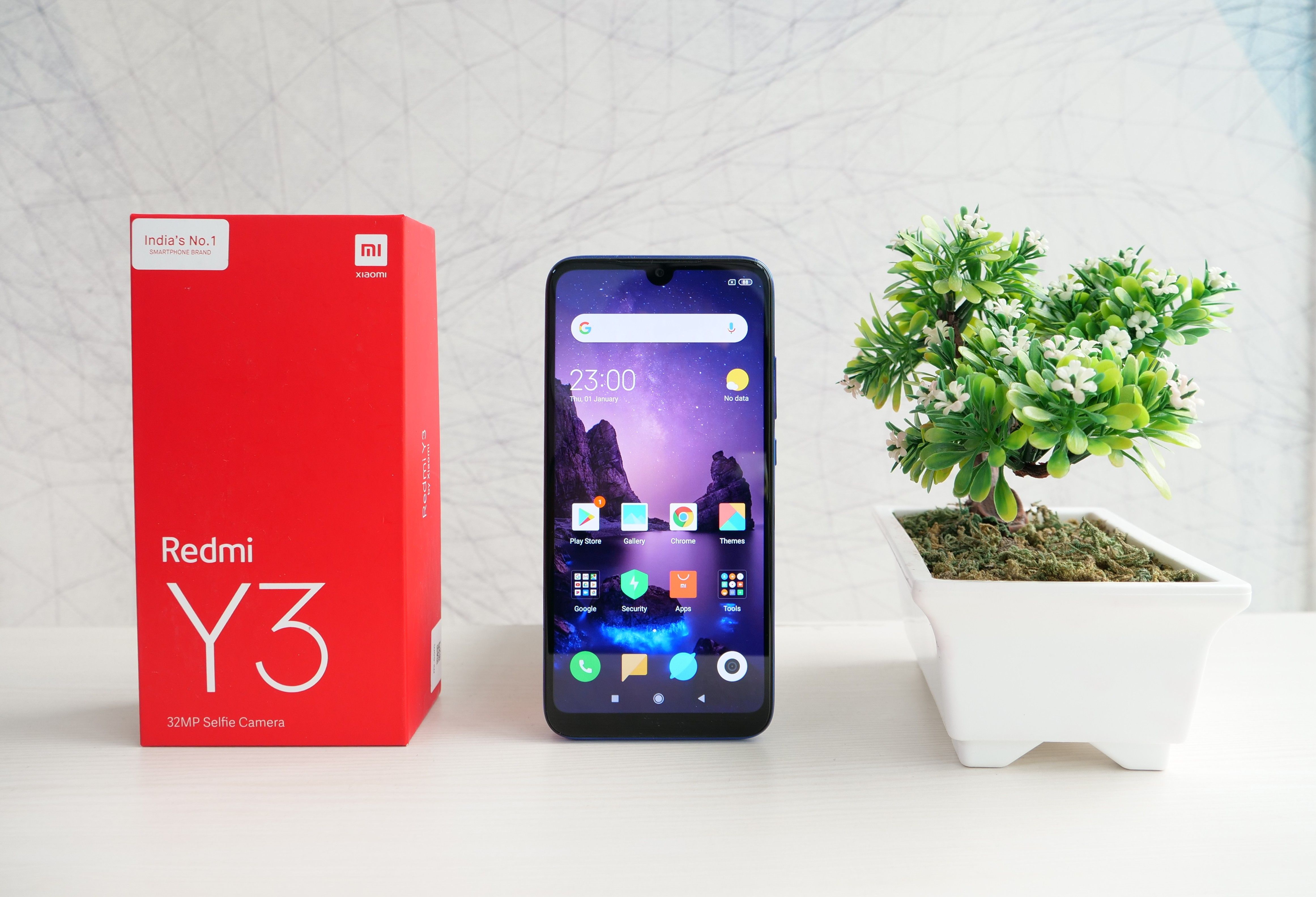 Xiaomi still dominates the budget smartphone segment, and to retain its stronghold in the market, the company has been releasing phones targeted at specific demographics. The Redmi Note 7 (Review) and Note 7 Pro (Review) were meant for those who prefer an all-rounder phone. On the other hand, the Redmi Y3 is for the youngsters who click the selfie shutter button more often than they hit the spacebar in a day. In addition to a 32 MP front-facing shooter, the Y3 promises long battery life and sturdy build. So, has Xiaomi released another budget winner? Let us check out in our full review of the Xiaomi Redmi Y3.
Xiaomi Redmi Y3
Design and Build Quality
8.5/10
What Is Good?
Sturdy build with splash-resistant coating
Excellent selfie camera
Long battery life
IR port helps a lot
What Is Bad?
Display could have been brighter
Rear camera lacks low-light mode
Ad infested UI
Dated micro USB port
Redmi Y3 Design And Build Quality
Going by the aesthetics, the Redmi Y3 is like a Realme 3 Pro (Review) raised by a wrong family. These two devices look so similar that I had to check the product shots twice before uploading them for this review.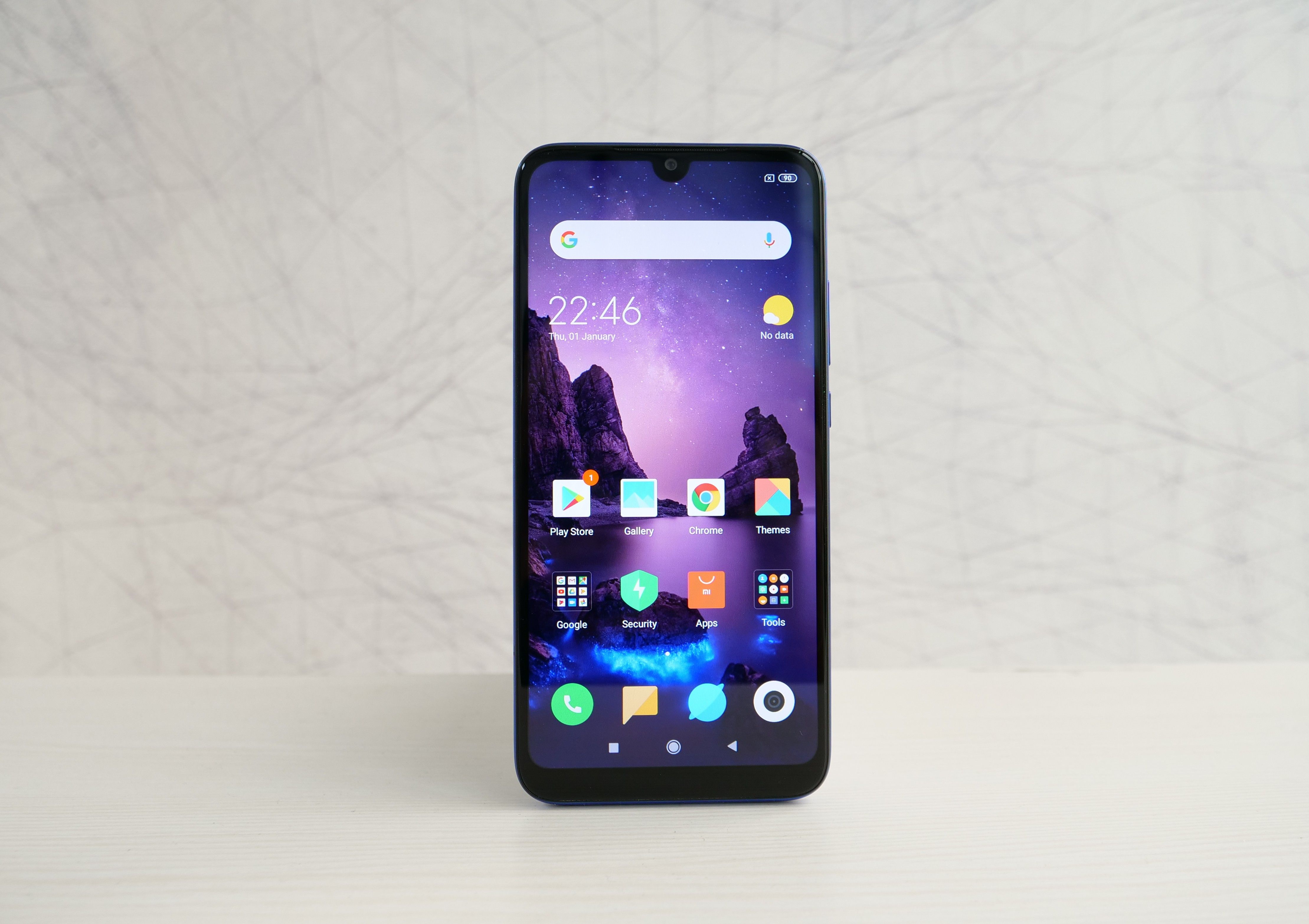 The Redmi Y3 has a full plastic body save for the Gorilla Glass at the front. That's not really a bad thing since plastic is less likely to get damaged than any other materials. However, it does lack the premium feel of the similarly priced Redmi Note 7, which comes with the glass sandwich design.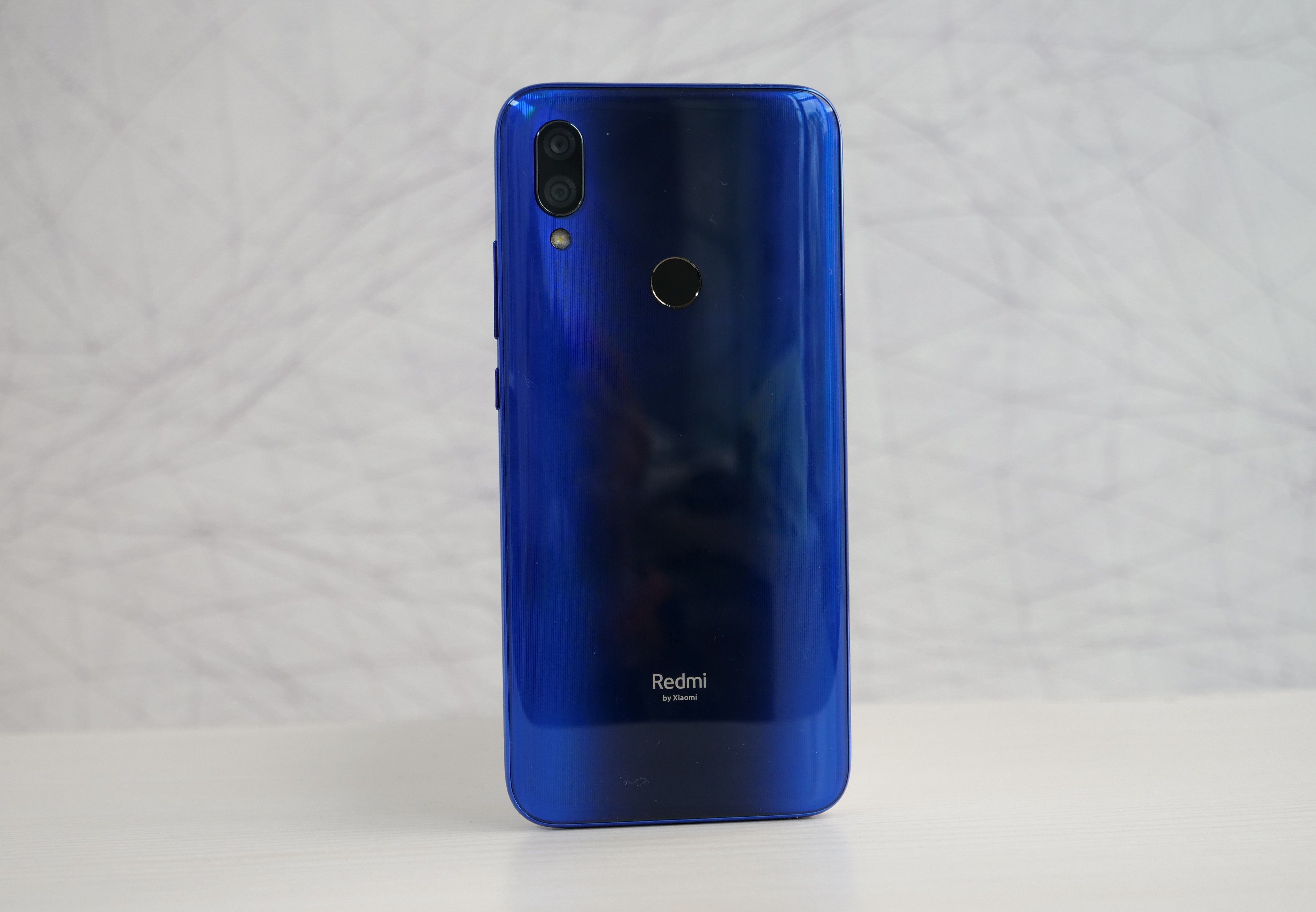 Redmi has done well to spice up some things, though. Our blue review unit is quite eye-catching. The phone has a gradient hue that softens as you go to the sides. In addition to swanky reflections, the back panel also has a pattern of fine parallel lines, similar to something that's found on the Realme 3 Pro.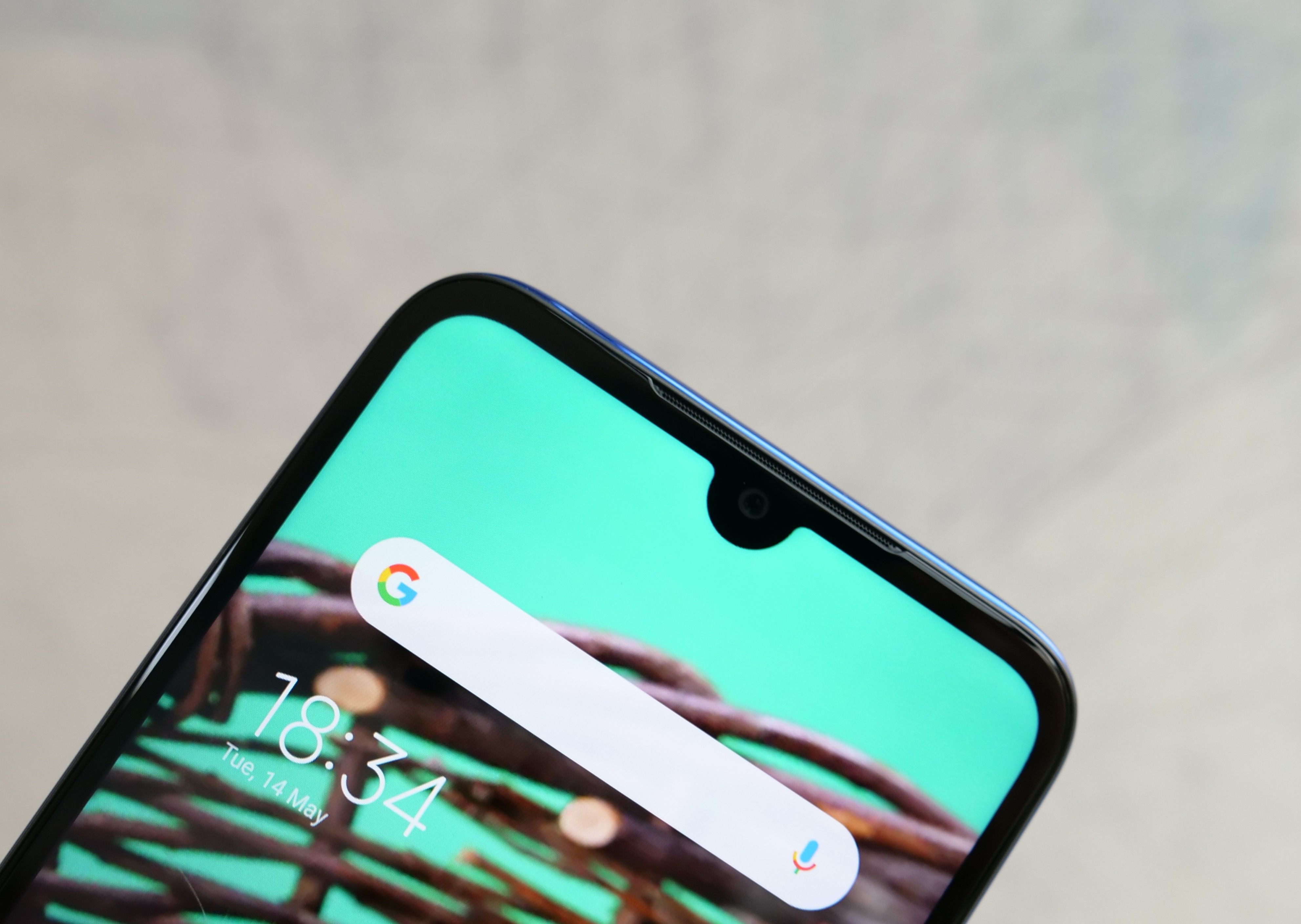 The fingerprint sensor sits a bit flushed while the camera module has a slight protrusion. Thankfully, the handset doesn't wobble much when it is placed on a table. The power and volume buttons are all plastic with decent tactile feedback. Lastly, kudos to Xiaomi for adding the splash-resistant nano-coating to the device. It isn't anywhere close to a proper IP rating, but at this price, we'll happily take what's being offered.
Redmi Y3 Display
It is the usual drill in the display department. Like most sub-INR 10K Xioami phones, the Y3 sports a 6.26-inch HD+ IPS (In-Plane Switching) panel with a waterdrop notch on the top. The bezels are quite thin. Xiaomi claims that the handset offers the screen-to-body ratio of 86.8 percent. The panel's color reproduction is good for the price.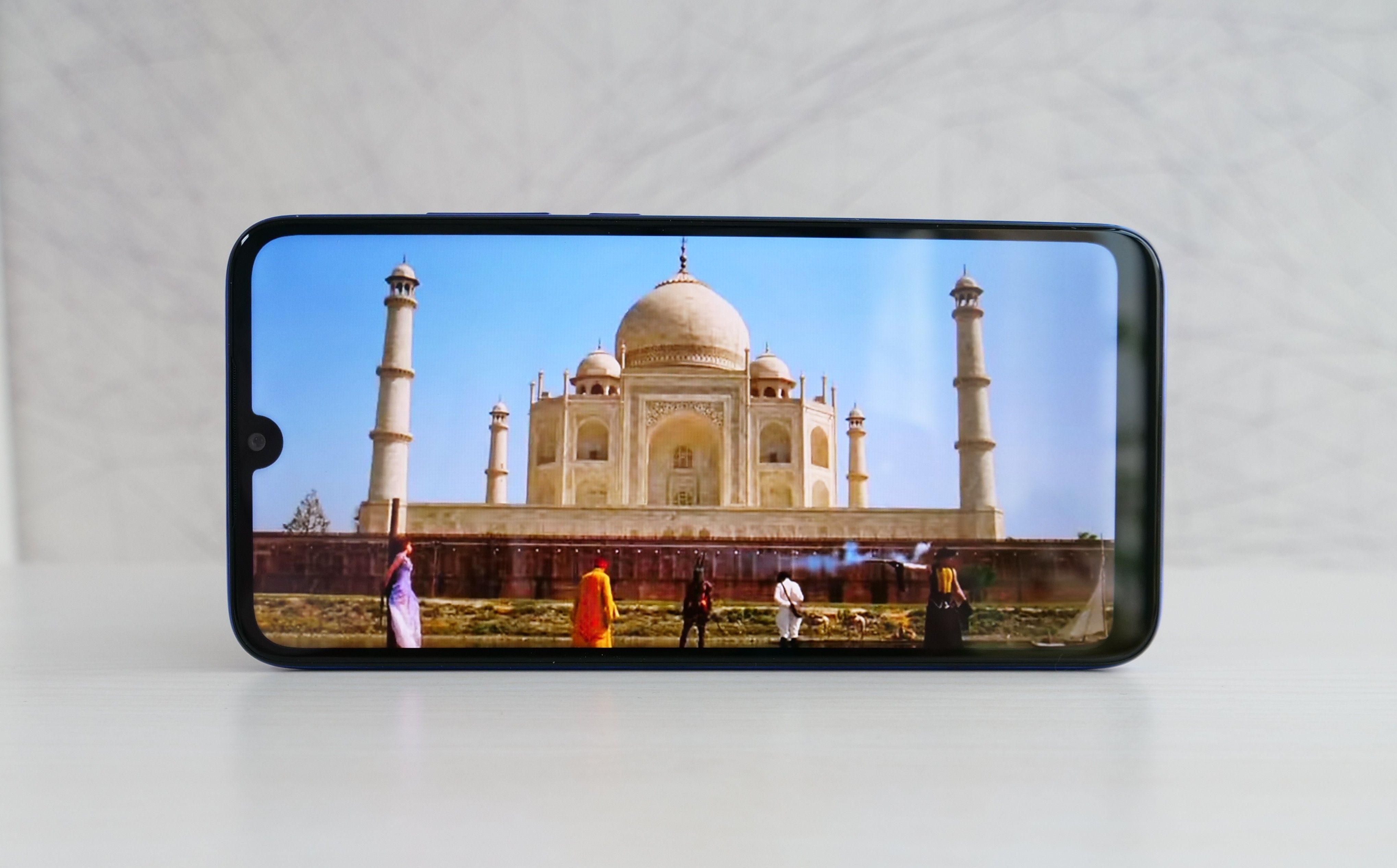 Owing to its IPS tech, the viewing angles are also impressive. With the resolution of 1520×720, you get a pixel density of 269ppi. As a result, the display is not very sharp but it gets the work done, nonetheless. I found the phone's display to be slightly dimmer compared to the similarly priced phones. It does, however, manage to retain legibility under direct sunlight, so there's not much to worry about.
Redmi Y3 Software And Performance
The Redmi Y3 comes loaded with MIUI 10 based on Android 9.0. Gone are the days when MIUI looked clunky. The Chinese company has now refined most of its interface elements. The icons look less cluttered and animations feel sophisticated. The semi-opaque notification shade is another nice touch.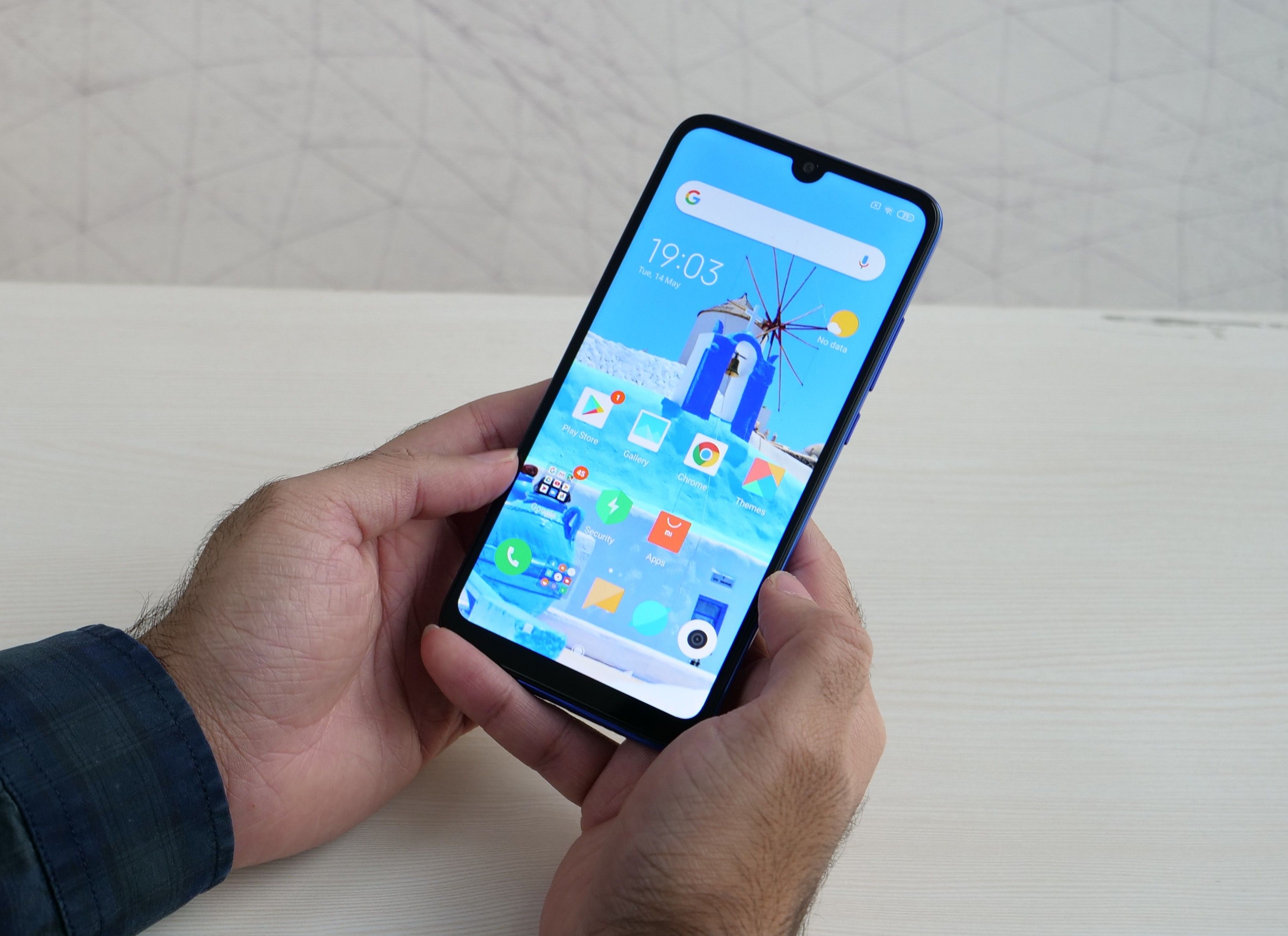 Xiaomi also impresses with the number of useful features. Be it simple OTP quick copy option or individual app lock, the Redmi Y3 has it all. In fact, it can even detect QR codes in the camera UI and open respective apps. For instance, if you direct the camera at a PayTM QR code, the Redmi Y3 fires up PayTM for you to go ahead with the payment.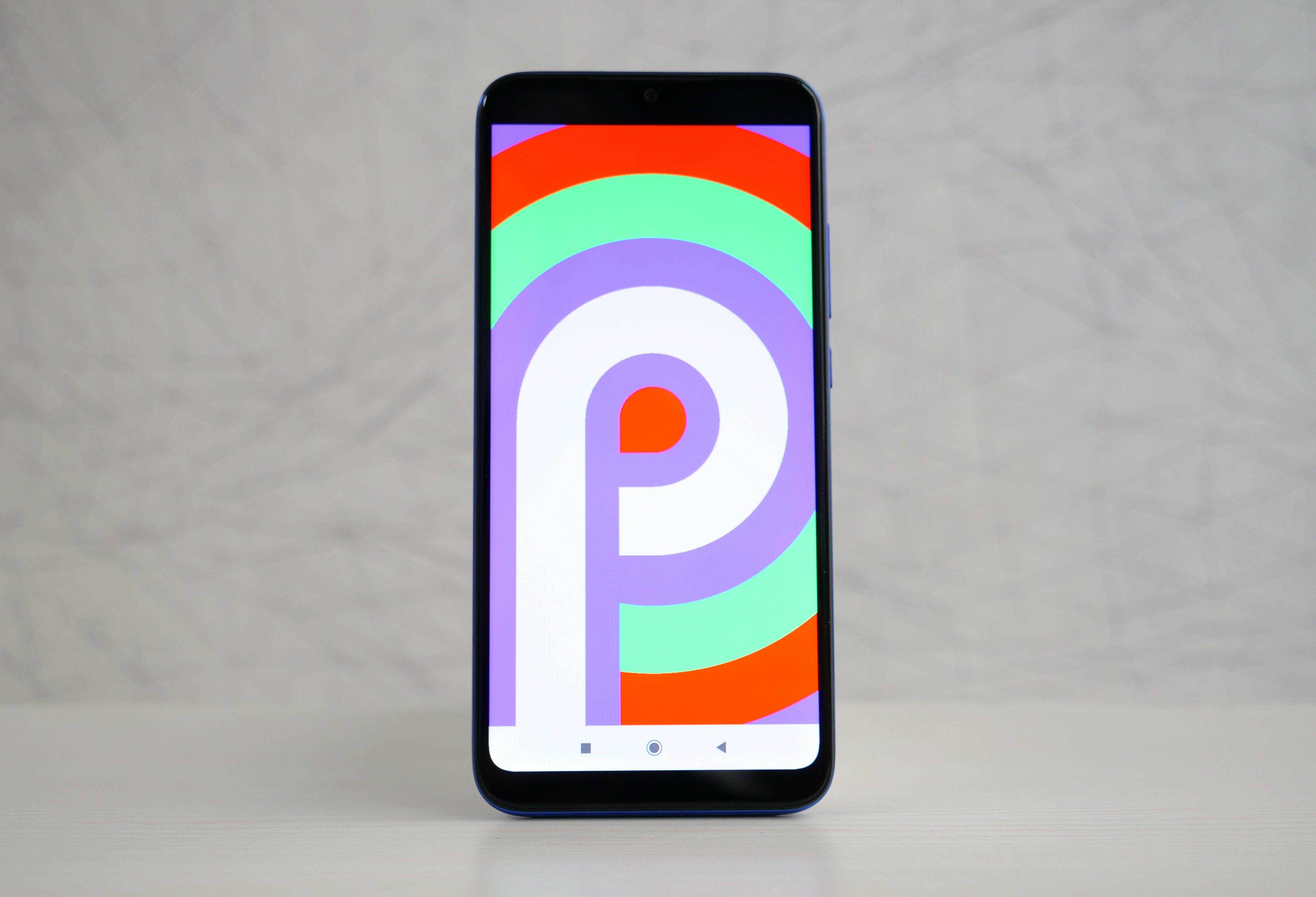 Those switching from other brands will miss the app drawer. But, in terms of organizing stuff, there's nothing you can't manage with the home screen and app folders. What gets you irked is the intrusive ads sprinkled all over MIUI.
At the heart of the Redmi Y3 is Qualcomm's Snapdragon 632 chipset. This 14nm processor comprises of four Kryo 250 Gold CPU cores and four Kryo 250 Silver CPU cores. It has enough power to keep the daily operations smooth. Heavy multitasking is where the cracks begin to show up. Further, it becomes obvious in gaming, as PUBG Mobile only runs on low settings. Goes on to show that the Adreno 506 GPU is just not ideal for gamers. To put things in perspective, the similarly priced Redmi Note 7 offers a much better gaming experience. But if you're someone who just likes to play fun and relatively light games, you shouldn't worry much.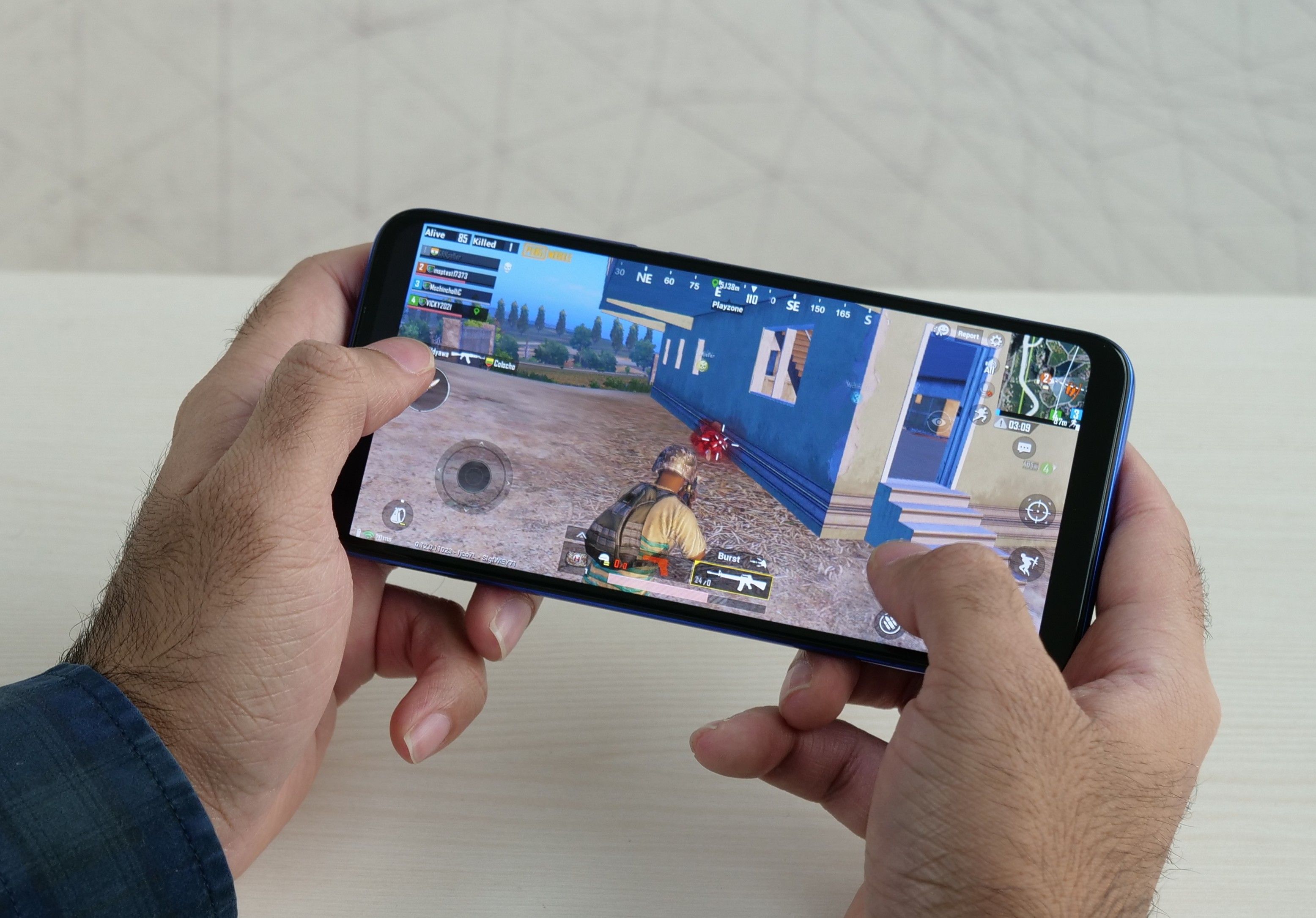 The Redmi Y3 comes with face unlock and fingerprint sensor security measures. The former works well except for the dark of the night. So, I ended up relying on the fingerprint sensor more. After using slow in-display fingerprint sensors on mid-range and high-end phones from 2018 and 2019, the one on the Y3 felt refreshing quick and accurate.
Xiaomi has retained the 3.5 mm audio jack. The phone doesn't ship with the earphones, but with decent aftermarket in-ear monitors, the Redmi Y3 offers good audio output. The onboard speaker is loud enough for watching random YouTube videos. Out of two speaker grilles, only one houses an actual speaker though. Like most budget phones, the Y3 is compatible with 4G VoLTE networks. Other connectivity features include dual-band Wi-Fi, Bluetooth 5.0, and A-GPS. The phone also comes with an infrared blaster that works as a universal remote for your appliances. You've got to hand it to Xiaomi, they take care of their loyal users, who like IR emitters on their phones, and the company's Mi Remote app has one of the most expansive lists of compatible devices.
Redmi Y3 Cameras
The Redmi Y3 comes with a dual-camera setup comprising of a 12MP primary and 2MP depth sensors. The f/2.2 aperture is not too shabby at this price point. The camera offers HDR, Panorama, Portrait, Pro, and AI modes. The Pro modes are ideal when you have the patience to fine tune ISO, shutter speed, F stop, and white balance. For those who prefer to point-and-shoot, AI mode is your friend.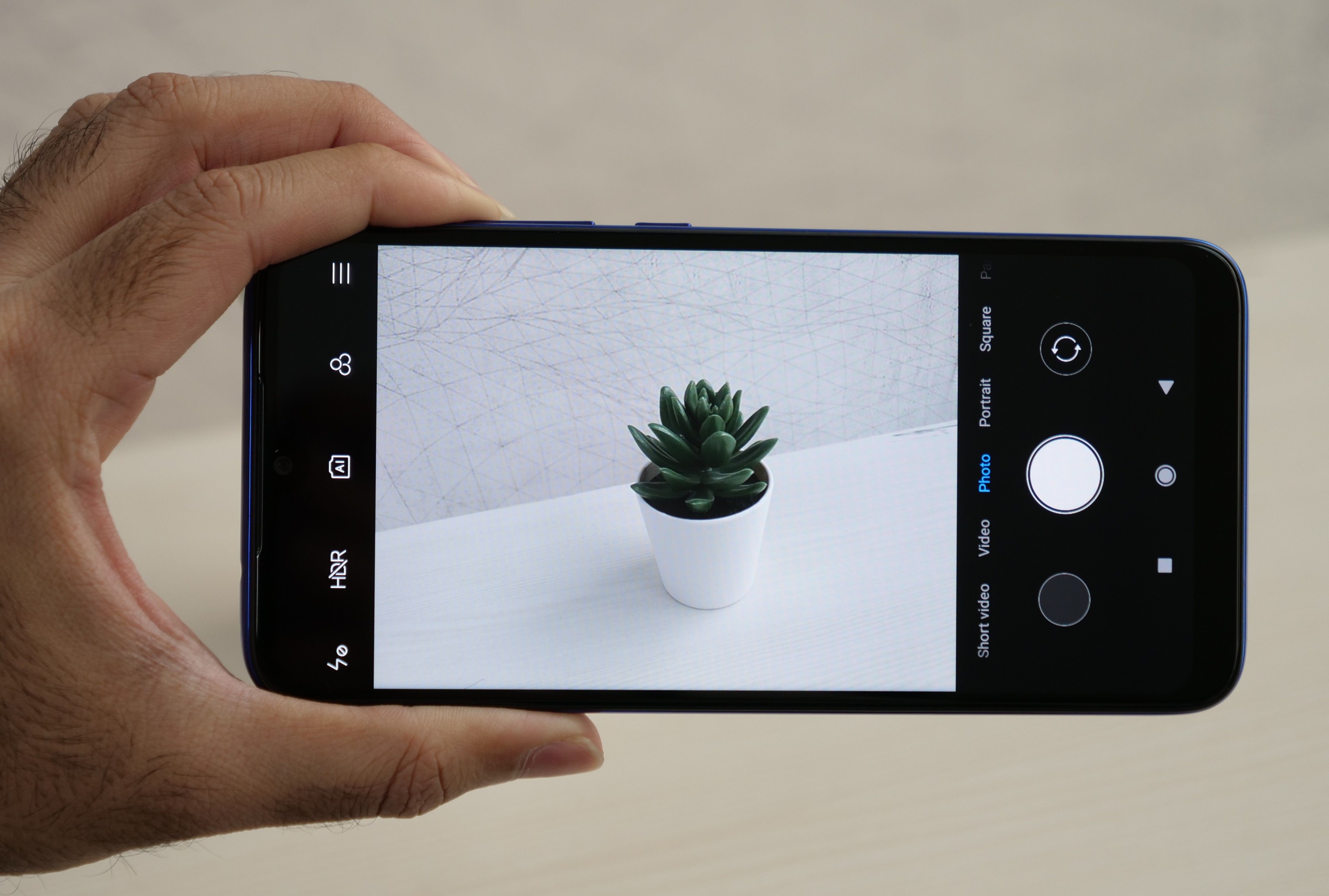 In the scorching hot summer afternoon in Hyderabad, the Redmi Y3's shots look as good as what we get on the Redmi Note 7. With AI mode enabled, you get nice and sharp images. The amount of detail is good too. However, you can notice some pastel effect creeping in when you zoom into the image. But that's quite common for a budget smartphone. What bothers me however is the lack of dedicated night mode. No prize of guessing that the Redmi Y3 struggles with low-light photography. Video recording is capped at 1080p at 60 fps. It is decent to be used in proper lighting conditions.
Redmi Note 7 Camera Samples
The Redmi Y3's biggest draw is its 32MP selfie camera. And to test that, I took the help of our resident selfie expert Awad who clicks more self-portraits than a teenage girl from South Delhi. It turns out the Redmi Y3's front-facing shooter is excellent for the price. The amount of detail it captures is impressive. The snaps also contain certain depth you seldom see in the budget selfie snappers. It performs better than any similarly priced phone in low-light conditions too. The camera offers settings such as Beautify and some crazy tools for making your face slender or eyes big. You can also blur the background, but the edge detection turns out to be a bit off most of the times.
Redmi Y3 Battery
The Redmi Y3 draws power from a 4,000 mAh battery. It takes slightly over two hours to fully charge the phone using the bundled 5V/2A charger. The Redmi Y3's battery life is better than that of the Redmi Note 7. Rightly so, because the Y3 has to push fewer pixels compared to its sibling. For me, it was consistently clocking in a day and a half on a single charge. That's quite impressive considering that I play music on Spotify for hours, play a game or two of PUBG Mobile, and stay glued to Twitter all the time. A minor issue here is that the phone comes with a dated micro USB port. Hopefully, next year's Redmi Y series phone brings USB Type-C port to us.
Redmi Y3 Verdict
There's no doubt that the Redmi Y3 delivers impressive selfie, especially for a phone at this price. It also wins us over with its long battery life. However, it loses out to its sibling, the Redmi Note 7, in terms of display and performance. Main camera's low-light capabilities is another area where the Note 7 takes a clear lead. And with its glass sandwich design, the Redmi Note 7 looks better than the Redmi Y3's all-plastic body.
All things considered, going for the Redmi Y3 only makes sense if you are specifically looking for a selfie camera. For everything else, you are better off with the Redmi Note 7, which is a more balanced handset. Or, you can save money and get yourself a Redmi 7, which is exactly similar to the Redmi Y3, save for its regular 13MP selfie camera rather than getting a 32MP one.
Xiaomi Redmi Y3
Design and Build Quality
8.5/10
What Is Good?
Sturdy build with splash-resistant coating
Excellent selfie camera
Long battery life
IR port helps a lot
What Is Bad?
Display could have been brighter
Rear camera lacks low-light mode
Ad infested UI
Dated micro USB port