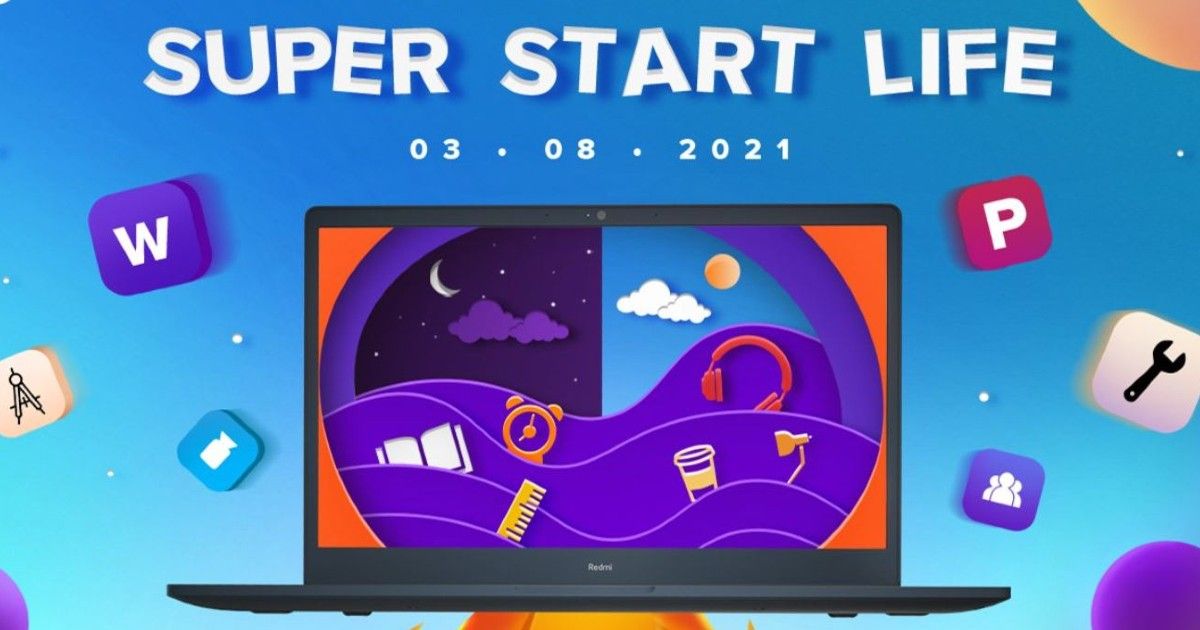 Xiaomi has confirmed that it will be launching its first Redmi-branded laptop in India next month. The company has revealed that a new Redmi laptop is coming on August 3rd. However, the company has not revealed much about the upcoming laptop, it has shared the official render. The upcoming Redmi laptop other features and specifications are not known at the time of writing, but we might expect it to pack some competitive features. Here's everything you need to know about the upcoming Redmi laptop
New RedmiBook Incoming on August 3
Xiaomi has finally confirmed that it will be launching its first-ever Redmi laptop in India on August 3, 2021. The company says that the upcoming laptop will be targeted towards students, startups, or creative personals. The brand has given the tagline Super Start Life, which is currently running on its social media handles.
Coming to the laptop, the company is asking the users which colour option. The options include Dark Metal, Coal Black, Charcoal Grey or Moon Grey. Coming to the design, the laptop offers some noticeable bezels around the screen. There is a built-in webcam at the top of the lid, while the bottom comes with Redmi branding. That being said, it is not known which laptop Xiaomi is preparing to launch in India.
However, we did some digging on Xiaomi's China website and found a laptop that resembles this one. The laptop that came close was Mi NoteBook Air 13.3. This is primarily because both the laptops offer an in-built webcam. So, one might expect it to have similar features and specifications as we have seen in the Mi Notebook Air 13.3. However, it is important to note that this is mere speculation about the upcoming RedmiBook. Moreover, it is also speculated that Xiaomi might also bring a whole new laptop for the Indian market, which is specifically 'Made for India'. As for the pricing, one might expect it to be priced around Rs 40,000 when it will be launched in India.