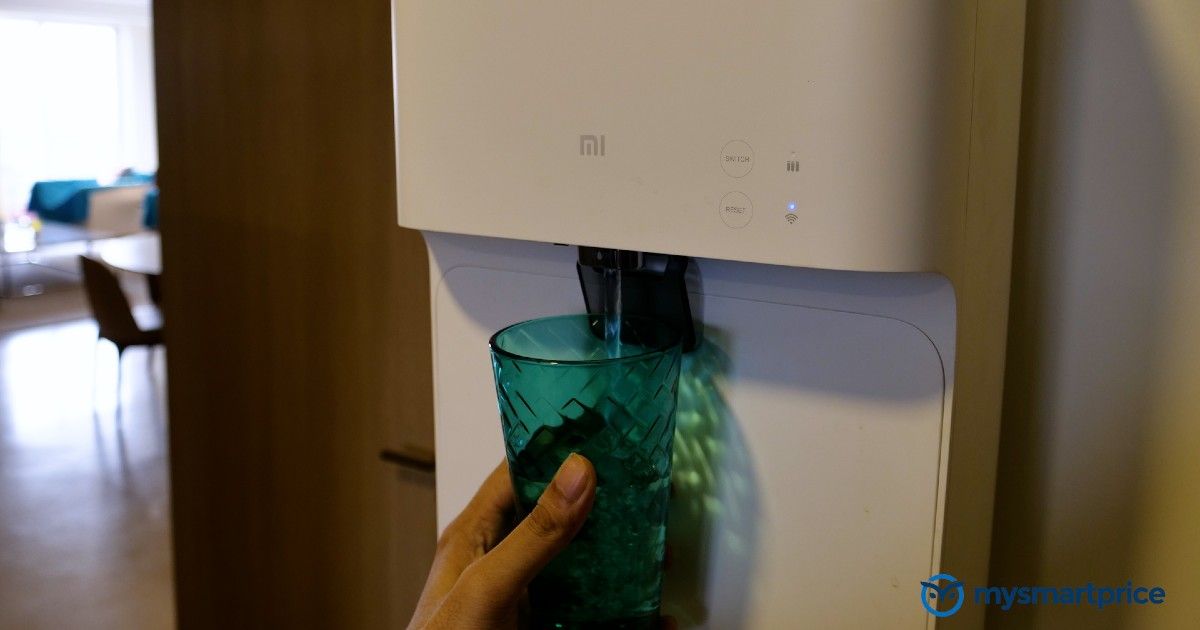 The Xiaomi Smart Home Days sale is back with its second season, offering potential smart home product and appliances buyers a chance to get a whole bunch of products at additional discounts. The sale will begin tomorrow, on Wednesday, June 8, and continue until Friday, June 10, and offers a host of deals on smart home and IoT products from Xiaomi's stable. The offers and deals are largely additional discounts that are being offered on top of the already existing bank linked offers, which give users flat extra discounts or cashback offers through specific bank cards.
Xiaomi Smart Home Days Sale: Key Offers
The biggest offer during the Xiaomi Smart Home Days sale is being given by Xiaomi to its smart, connected robotic vacuum cleaner, the Mi Robot Vacuum-Mop P. The latter, which can intelligently gauge rooms and offer both cleaning and mopping as features, is priced at Rs 24,999 – and can be purchased at a discount of Rs 5,000 during the sale period. Through the rest of the week, the vacuum cleaner can be purchased by users at a price of Rs 19,999 – thus giving users 20% off on the product's usual price.
Other products discounted during the sale include the Mi Air Purifier 3, which would be sold at a discount of Rs 1,000 on top of its usual sale price. During the next three days, Xiaomi's flagship air purifier in India would be available at Rs 9,999. The Mi Smart Water Purifier (RO+UV) model is also going to be available at a discount of Rs 1,000 over its usual sale price – and would therefore be available at Rs 11,999 during the sale.
Other offers and discounts include products such as Xiaomi's connected home security cameras – while the 1080p variant will get Rs 200 off to cost Rs 2,799, the 2K 'Pro' camera will cost Rs 4,199, selling at a discount of Rs 300 over its usual sale price. Three variants of Xiaomi's smart LED bulbs are also discounted at the sale – while the white and colour combo bulb will be discounted by Rs 300 to cost Rs 999 each, the colour bulb (named B22) will cost Rs 699, sold at a discount of Rs 100. The white smart bulb also gets a Rs 101 discount, to cost Rs 399.
Two of Xiaomi's LED desk lamps, the Mi Smart LED Desk Lamp 1S and Smart Bedside Lamp 2, are also discounted by Rs 200 each during the sale. Both will be available during this period at Rs 2,799. The Mi Router 4A gigabit-grade router will cost users Rs 1,899, discounted by Rs 300. Finally, the Xiaomi Motion Activated Night Light 2, which costs Rs 599, will also be available for lesser – priced at Rs 449 during the sale.
It is interesting to note that Xiaomi had previously introduced its Xiaomi Smart Home Days sale period in March this year, offering discounts for the first time on its smart home products. During the sale, some products were given greater discounts – the Smart Water Purifier had an extra Rs 1,000 off, while other products also had incrementally higher amounts of discounts.
Additional Offers
During this period, Xiaomi will also be offering users select competitions such as 'The Wipeout Sale' – which would be held at 4PM on each day of the sale. As rewards, winners of this sale would get to purchase select products at Rs 99, only during this time of the day. Other offers will include 'Play and Win' coupons worth Rs 24,999, a 'Reward Mi' programme where users can win instant discount coupons, and a bundled offer as well.
In the Xiaomi Bundle Bumper Offer, users will be able to purchase the Robot Vacuum Cleaner, an LED Smart Bulb, the Mi Router 4A and the 2K Pro home security camera, all bundled together at Rs 7,400 during the days of the sale.
The sale will be available across Xiaomi's own sites, and e-commerce platforms Flipkart and Amazon as well.