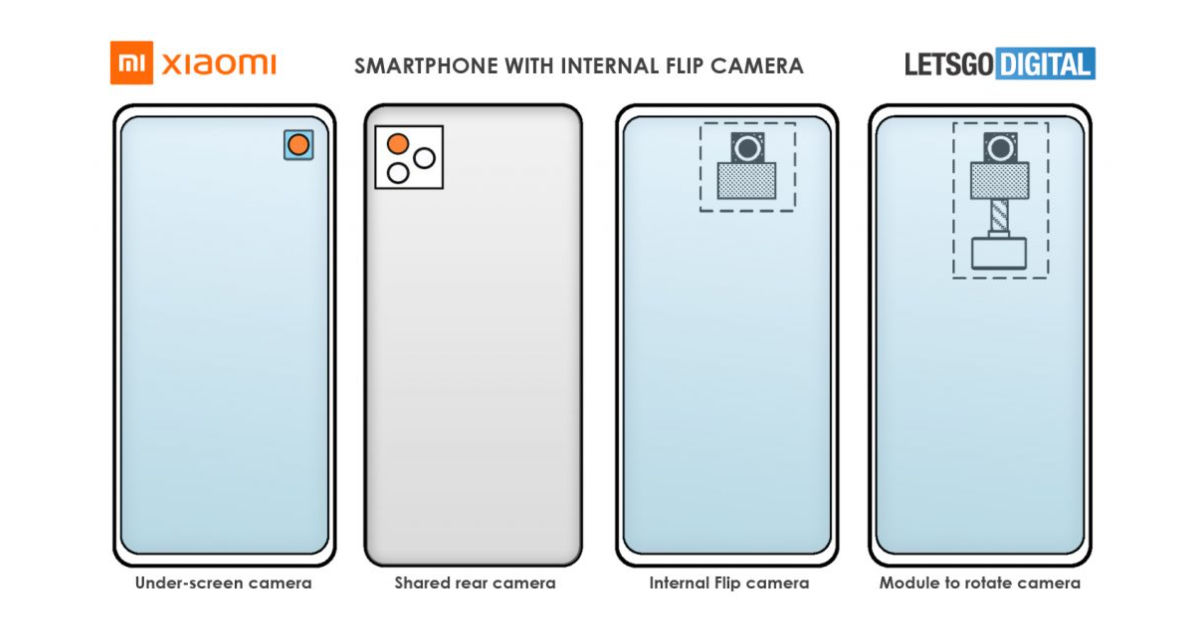 Last month, Xiaomi patented a new smartphone with a unique camera design. The patent revealed a handset with a camera module that had a thunderbolt-like design on the rear side. The patent was filed by the Chinese smartphone maker back in October 2020, which was published last month on April 20th, 2021. Now, folks at Letsgodigital has discovered yet another interesting patent by Xiaomi. As per the details published by Letsgodigital, Xiaomi has patented a smartphone with a rotating under-screen camera. This patent was filed by Xiaomi back in February 2020 with World Intellectual Property Organization (WIPO). Let's check more details on this ahead:
Xiaomi Patent With Under-Display Camera Detailed
As per Letsgodigital, this new Xiaomi patent is published by WIPO on April 29, 2021. The patent in short reveals how Xiaomi plans to integrate an internally rotating camera into a smartphone. The patented device features an under-display selfie camera. The under-display selfie camera tech is already demonstrated by Xiaomi back in August 2020. If we go by the previous information, Xiaomi plans to announce smartphones equipped with the 3rd generation under-display camera in 2021. The company already had confirmed that it will be starting the production of the under-display cameras this year. With the new patent filing, we do get an idea as in how the company plans to assemble an internally rotating camera into a smartphone.
If we go by the patent details revealed by WIPO, we can see that a flip camera module is placed at the back of the screen, with at least one camera lens. The camera by default is faces the rear, and is part of a larger camera module that consists of several lenses. If we have a glance at the images below, we can see that only the top lens of the triple camera setup (shown in orange) is rotatable, while the other two lenses remain intact at the rear. The top camera lens can be rotated at the front side by means of a magnet or a motorized drive module and a processor. When the selfie camera is activated at the front,  the display part around the camera module shall be disabled in order to let in sufficient ambient light. Based on the documentation details by WIPO, Xiaomi might prefer a magnetic module, for the flip camera mechanism. The last image demonstrates the module which shall handle this flip camera mechanism.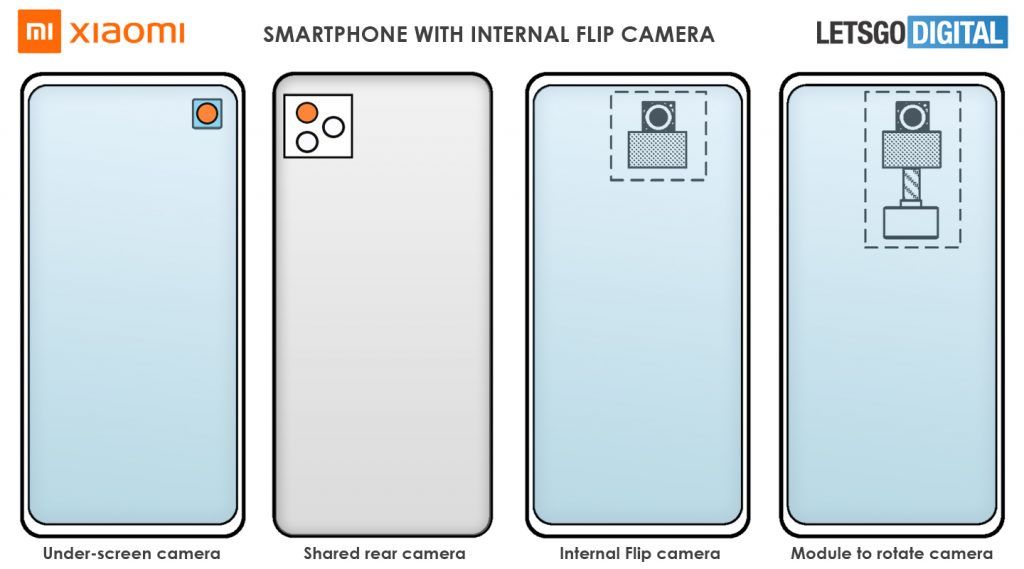 The main benefit of this technology is that the company can integrate the same camera at the front and rear, which also should protect the lens from dust and damage. Rumours suggest that Xiaomi might introduce this under-display selfie camera tech in the upcoming Mi MIX 4 smartphone. Additionally, it is also said that Xiaomi is planning to integrate under-display selfie cameras in its upcoming foldable smartphones. As the days pass, we should learn more from the brand regarding its plans to offer under-display cameras on its smartphones.
Thanks for reading till the end of this article. For more such informative and exclusive tech content, like our Facebook page