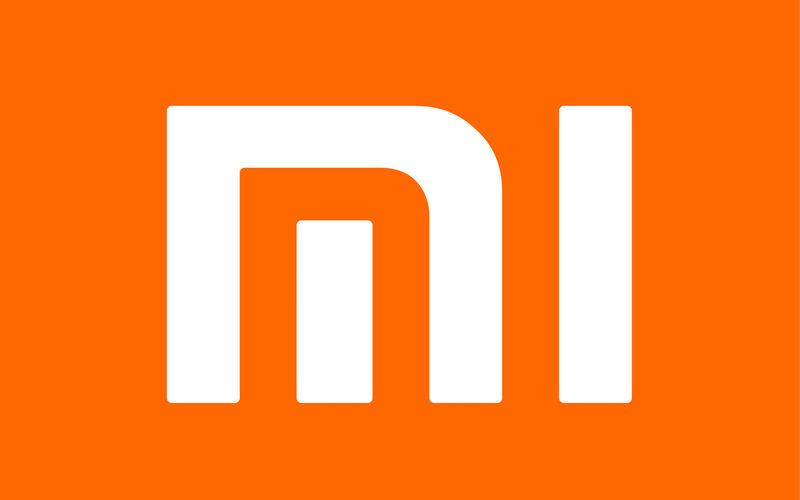 Xiaomi, the well-known smartphone manufacturer, goes beyond its moniker of just being a smartphone manufacturer by venturing into the various field of electronics. The company, known for its versatility in terms of product lines, manufactures household appliances as well as WiFi routers and Notebooks. Courtesy of two new leaks, we now know what the company has up its sleeve! Xiaomi is all set to launch a new WiFi router and a new Notebook color version. Both are very different products but are indispensable in one's day-to-day life.
New Xiaomi WiFi Router Unveiled In Pictures By Xiaomi VP
Xiaomi has enjoyed quite a great deal of success with its Mi 3C and Mi 4 routers. Both routers are still extremely competitive and put up quite a fight in the international market. However, it seems like Xiaomi is wanting to challenge itself and soar to new horizons as it tends on launching a new Wi-Fi router very soon. This router will be launched as the Xiaomi router 4C. The VP of Xiaomi Ecological Chain, Tang Mu, made public a few images of its upcoming WiFi router.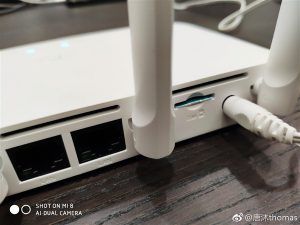 A close glimpse of the router reveals a few of its key specifications. First and foremost, Xiaomi is still sticking to its white colored shell. The new router will have two LAN ports. Unfortunately, the image doesn't show the WAN port, but the router is likely to just have a single WAN port. One of the highlight features of this router is that it has a SIM card slot. This means that the router will have its special built-in modem. While we would love to see 5G support through a SIM card on this router, the chances of that happening are fairly bleak.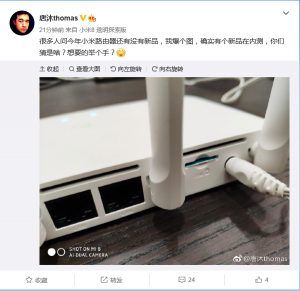 The Xiaomi router 4C as revealed from the images has four external omnidirectional high-gain antennas with a signal gain of 5dB. According to the source, the router is equipped with 64MB of memory and has more stable data transmission than other Xiaomi routers. In laymen's terms, the router will be able to distribute a stable signal to a number of connected devices. The Xiaomi 4C router is allegedly able to connect to up to 64 devices.
Xiaomi Rumoured To Launch Notebook Coloured Shell Version
Xiaomi is seeking public opinion for its new colored shell notebook. The company took to Weibo to initiate a type of survey or vote poll, asking the audience to choose the color they like the most. The source seems to claim that the next colored shell version of the notebook will be manufactured according to the choice of color decided upon by the audience. The range of colors offered by Xiaomi includes gold, pink, purple, green, blue, gradient, with an added saturation, color depth, and highlight color choice.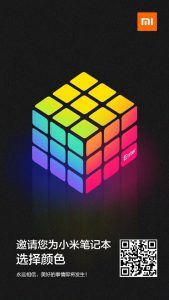 At present, all Xiaomi notebooks are in either of the following solid colors, gold, silver, white, and deep gray. Apart from the color of the notebooks, the present ones are pretty impressive with the latest Intel 8th generation CPUs. Perhaps this new way of making the consumers feel important by incorporating their ideas could lead to better monetary returns. Since the existing notebooks by Xiaomi are powerful enough, maybe an overhaul to its looks will gain the hearts of a ton of consumers. There's no information on whether or not the new Xiaomi notebook with a colored shell will actually use new hardware. Could the upcoming Xiaomi notebook be an old device with a new and shiny wrapping? Let us know what you think in the comments section below!