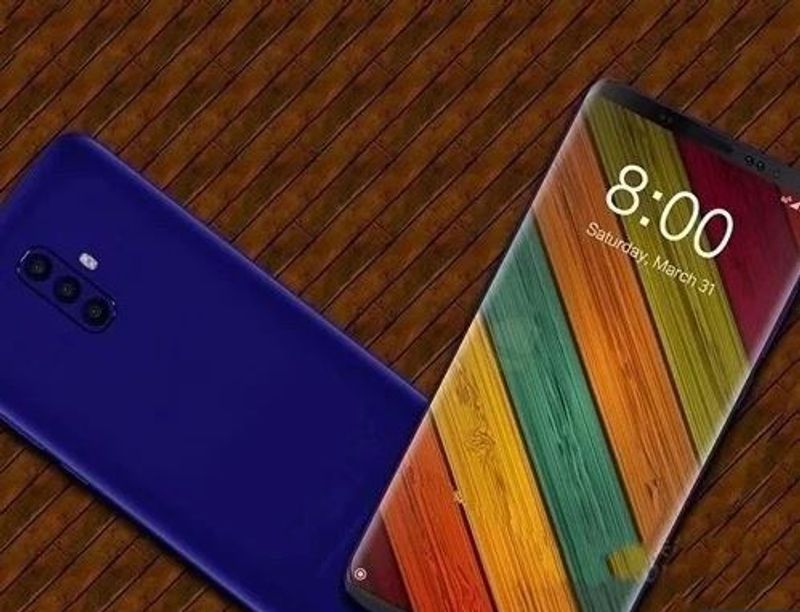 The success which the Mi Mix 2 received has ushered in a platform for the company to launch its successor. It wasn't too long ago that the device received certification by 3C in China. In simple terms, this translates to the possible launch of a new smartphone, the Mi Mix 3. The Mi Mix 3 hasn't escaped the public eye as it has been spotted in subsequent leaks. According to these rumours, speculation and popular belief, the smartphone is expected to launch sometime in October. Just nearing its launch date, the president of the company, Lin Bin made an important announcement. He claimed that the device was based on a new concept, was incomparable, and confirmed its launch in October.
Mi Mix 3 Teased For Launch In October
The president of the company has announced that the Mi Mix 3 will be launching in October. Apart from this, he even posted a picture of the smartphone, showcasing the sliding phone with a dual camera. Well, it seems like Xiaomi is really investing a lot of time and effort into the Mi Mix 3, as not only has its president come forwards but also its CEO. The CEO of Xiaomi, Lei Jun, has announced that a message has been conveyed to production teams to speed up mass production of the said device. Considering that the company is speeding up production is indicative enough of its belief in the device.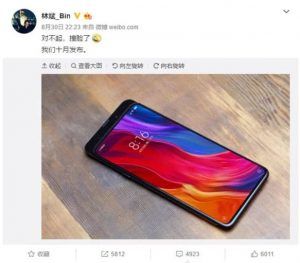 The phone has been teased as the official handle on Weibo for the Mi Mix 3, posted a smiley, possibly indicating its upcoming launch. Almost the entire Xiaomi team responded on Weibo with its support and response that the Xiaomi team is getting ready for a very big announcement. Other sources have even taken to different social media platforms to report of the soon to launch Xiaomi Mi Mix 3. In fact, according to rumour, the device will be launched on October 15 at the Xiaomi launch event in China.
What To Expect From The Mi Mix 3
Like most of the smartphones of 2018, the Mi Mix 3 is going to have minimal bezels. The Mi Mix 3 has a very similar design compared to the OPPO Find X. The Mi Mix 3 will feature a sliding camera, just like that on the OPPO Find X. However, one distinguishing feature between both devices is that the sliding mechanism on the OPPO Find X is motorized unlike that on the Mi Mix 3.
The Mi Mix is excepted to be driven by the Snapdragon 845 SoC, the latest Snapdragon chipset which is currently available. The smartphone, in all likelihood, will launch in different memory and storage configurations. There's a good chance that we will see a 6GB as well as an 8GB RAM variant of the Mi Mix 3. However, these are all based on rumors and should be taken with a pinch of salt!