Highlights
The first Xiaomi Electric Car Modena is expected to launch in 2024.
The EV will be a sedan and rival the likes of the Tesla Model 3.
It is expected to launch in three variants.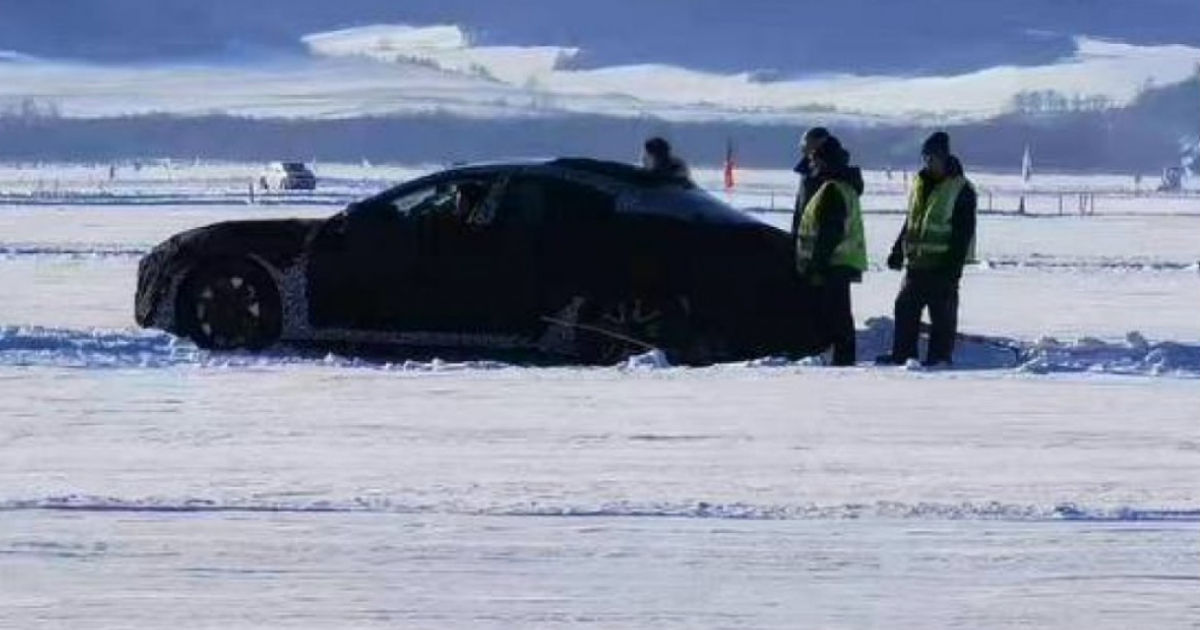 Xiaomi has confirmed that it is working on an electric vehicle (EV) in China. The company, last year, revealed that its first EV will debut in 2024. The exact launch timeline is unknown at the moment. Meanwhile, some details about the upcoming Xiaomi electric car called Modena have surfaced online. A new report has uploaded images of the car being tested in extreme cold weather conditions. Internal testing seems to be taking place to see how the car and the battery perform in cold weather.
The images uploaded by Car News China (via) also reveal the electric car's sedan. The car has a long bonnet and a sloped roofline. The Xiaomi electric car also has a LiDAR sensor. The company is rumoured to launch its first EV in three different models. Now, the latest report shares details about the cold winter testing of the Xiaomi EV in inner Mongolia. The region is said to be the coldest in China. Therefore, Mongolia makes for an ideal ground to check the performance of the battery and the car itself.
One of the two models seems to have a Blade battery from BYD — another giant in the electric vehicle space in China. CATL is said to be providing its Qilin battery for the Xiaomi EV as well. The battery is said to get charged from zero to 80 per cent in 15 minutes, which is very fast for an EV. The car will also feature a Qualcomm 8295 chip for the Infotainment system.
Xiaomi's top chief Lei Jun is reportedly taking part in the vehicle's development. The report stated that Jun could have been a part of the test team in Mongolia.
Xiaomi announced an investment of $1.5 billion for its electric vehicle division in September 2021. The company has faced a few delays in development, coupled with regulatory issues. However, based on the leaked details so far, it seems that the Xiaomi EV might hit the road officially in 2024. As per reports, the phone maker's first EV will be available during the first half of 2024.
Xiaomi is rumoured to launch the Modena between $RMB 260,000 (roughly Rs 31,20,000) and – RMB 350,000 (roughly Rs 42,01,000) in China. The company aims to sell over 10 million EVs annually. Alongside Modena, Xiaomi is also reportedly working on its second EV called Lemans. The second Xiaomi electric car could debut sometime in 2025. Do you expect Xiaomi to launch an EV in India anytime soon? Let us know in the comments below.