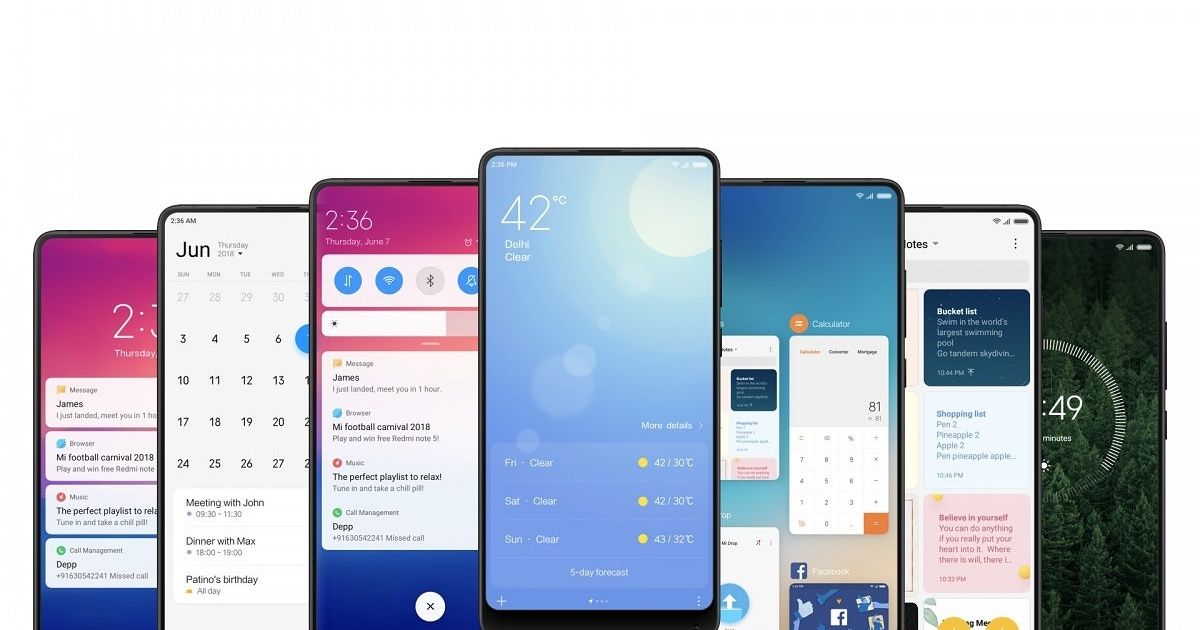 Xiaomi today announced a few changes to its MIUI system development version policy, bringing bad news for owners of Xiaomi smartphones launched in the first half of 2018 or earlier. Once the new changes come into effect next month, Xiaomi will be rolling out MIUI beta ROMs to a few number of models. However, it is pertinent to note that the new changes do not affect the release of MIUI stable ROMs.
Xiaomi Smartphones Released More Than a Year Back and Entry-Level Redmi Models Will No Longer Receive MIUI 10 Beta ROMs
Starting from July 5, MIUI beta ROMs will no longer be rolled out to models that are more than a year old. This means owners of all Xiaomi smartphones that were released in June 2018 or earlier will no longer be able to test out the latest MIUI beta builds. Some of the popular Xiaomi smartphones that were released more than a year back include the Redmi 6, Redmi 6A, Redmi Note 5 Pro, and the Redmi Note 5. However, the company says it will recruit testers for models that are compatible with the latest version of Android.
Additionally, Xiaomi has also decided that it will not publish update packages of the latest MIUI 10 beta builds for the entry-level Redmi smartphones. The only way owners of entry-level Redmi smartphones can install the MIUI 10 beta ROMs is by using the fastboot method, which involves unlocking the bootloader.
As mentioned earlier, Xiaomi has made changes only to its MIUI beta development policy. MIUI 10 stable version releases will not be affected by the policy adjustment. Since most Xiaomi users wait for the latest MIUI stable version to be released, this new policy change will only affect the small number of users that love testing out the beta releases of future MIUI versions before most others. In case you are running an MIUI Beta ROM on your Xiaomi smartphone, it is recommended that you upgrade to the latest stable version to ensure the stability and smoothness of the device.