Highlights
Apple is reportedly working on launching Yellow iPhone 14 and 14 Plus.
Apple is known for launching new colours of its iPhone in Spring to boost sales mid-cycle.
The Cupertino giant launched Green iPhone 13 and Alpine Green iPhone 13 Pro in March last year and Purple iPhone 12 Mini and 12 in April 2021.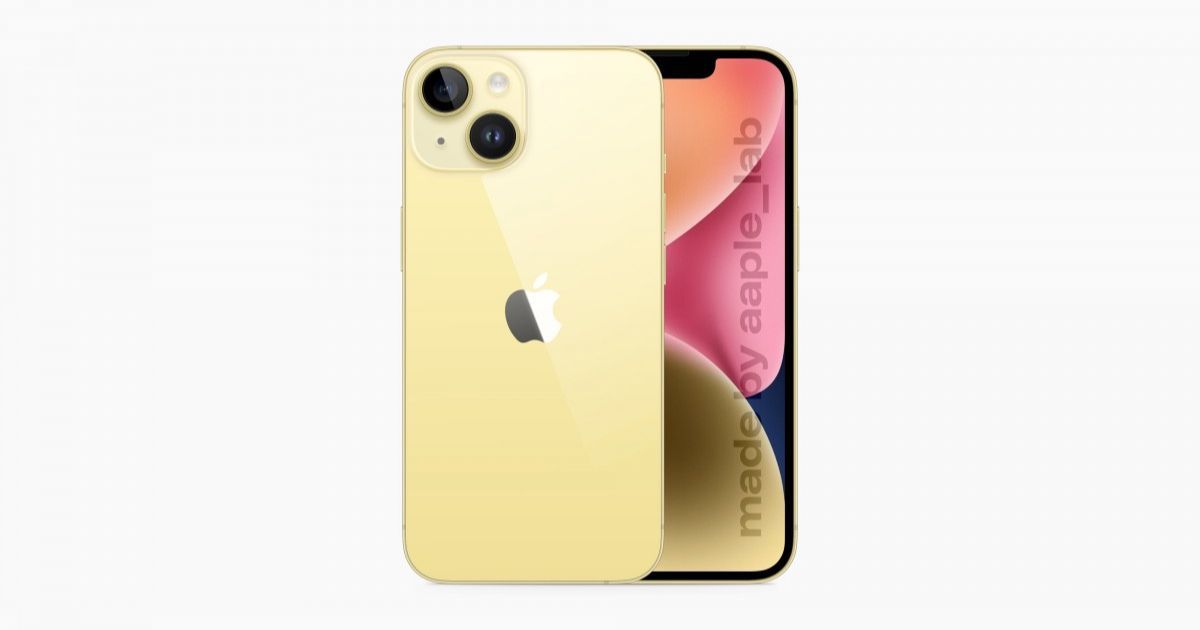 Yellow iPhone 14 and iPhone 14 Plus will soon go official if reports are to be believed. According to Weibo user Setsuna Digital, Apple is set to launch the new colourway this Spring. And if reports from MacRumors are to be believed, Apple's PR team is planning a product briefing in the coming days. Connecting the dots, we can safely assume that we might soon see the new yellow colourways in iPhone 14 and 14 Plus. Here's all you need to know about this new development.
Yellow iPhone 14 and 14 Plus Coming Soon
The report from Setsuna Digital should be taken with a pinch of salt, as we can't be sure of their track record. However, MacRumors has reported that the Apple PR team is planning to host a product briefing next week, which could see the launch of the yellow iPhones. Moreover, folks over at 9to5Mac have also independently confirmed from sources that the Cupertino giant is indeed gearing up to launch the base lineup – iPhone 14 and iPhone 14 Plus in Yellow paint job.
In the past, Apple has only launched iPhone 11, iPhone XR, and iPhone 5C in a Yellow colourway, and iPhone 14 and 14 Plus could be the second time the brand launches this vibrant paint job. However, Apple is known for offering limited or special edition colours of popular iPhone models to boost sales. It launched the iPhone 13 in green, the 13 Pro in Alpine Green in 2022, and the iPhone 12 Mini and 12 in purple the year before.
Unlike Android devices, Apple launches its new iPhone upgrades at its Fall event in September, once a year. Therefore, the company launches new colourways mid-cycle to pique the interest of iPhone fans and boost sales until new iPhones come around.
iPhone 14, 14 Plus: Specifications
The iPhone 14 and 14 Plus have a 6.1- and 6.7-inch OLED display with 60Hz refresh rates. They are powered by the A15 Bionic chip and come in up to 512GB storage. In the camera department, both iPhones are equipped with a dual 12MP camera setup on the back and a 12MP selfie camera on the front. The iPhone 14 and 14 Plus can last over 20 hours on a single full charge. They support only 20W fast charging, Qi, and Magsafe wireless charging. Both devices boot iOS 16 out of the box and offer support for Face ID.
Would you pick up the yellow colourway or stick to the original colour options instead? Let us know in the comment box below.