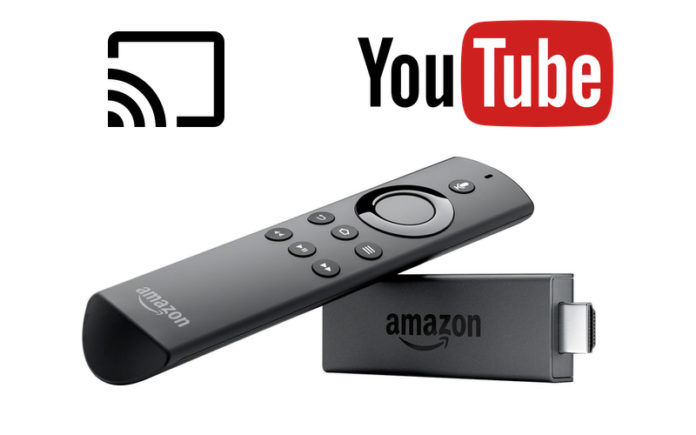 We all remember the fight that unfolded between Google and Amazon – almost two years ago – resulted in the former withdrawing its app from Amazon Fire TV Stick and Echo Show. Now, both the tech giants are on the way to reconcile and do what's best for the consumers. Amazon Fire TV Stick is getting back YouTube and YouTube Kids apps while Fire TV Edition smart TVs and the Amazon Prime Video app are getting Chromecast support.
YouTube App Coming Back To Amazon Fire TV Devices
Without the YouTube native app, Amazon Fire TV Stick was accessing it through its browser that surprisingly worked fine. Now, after the settlement, YouTube app is resurfacing on Amazon's Fire TV devices and the Prime Video app is getting Chromecast support. Although Fire TV devices have benefitted from the talks between Amazon and Google, Echo Show is yet to get back YouTube support. It will take some time before Amazon's Fire TV devices to finally get YouTube services, most likely "later this year".
The native app will make a debut in the coming months while YouTube TV and YouTube Kids will launch by the end of this year. Additionally, Fire TV devices will gain YouTube certified status and offer 4K HDR playback at 60 fps on compatible devices. As for the Echo Show, we can expect a resolution soon.
Amazon Prime Video App Support on Chromecast and Android TVs
The road to reconciliation is never one-sided, both the parties have to do similar good. While Google has opened the door to its YouTube apps, Amazon, in turn, has approved Chromecast integration for its Prime Video mobile app enabling users to directly cast from the Prime Video app to their TVs with Google Chromecast. Also, Prime Video will also broaden its horizons by becoming available on more Android TVs in contrast to the present scenario that features select models with support.
Until now, only Amazon Prime Music app had Chromecast support for playing songs on Google Home and Chromecast connected devices. Google and Amazon have always locked horns over services and devices. Both the tech giants directly rival each other in the smart home segment. Today's deal between the two only reinstates services and not hardware. Although Amazon resumed selling Chromecast on its platform in December 2018, many Google devices remain missing from its vast inventory.
Concerning today's deal, both the companies concurrently sent out statements in a press release. Heather Rivera, Global Head of Product Partnerships at YouTube said, "We are excited to work with Amazon to launch the official YouTube apps on Fire TV devices worldwide." Andrew Bennett, Head of Worldwide Business Development for Prime Video said, "We're excited to bring the Prime Video app to Chromecast and Android TV devices, and to give our customers convenient access to the shows and movies they love."
In the end, consumers will be benefitting from the decisions made by Google and Amazon. It will now become easier to stream our favorite shows without any limitation. A relief for Prime Video users who can now cast the content on their Chromecast connected TV.
Thanks for reading till the end of this article. For more such informative and exclusive tech content, like our Facebook page