Highlights
YouTube is experimenting with a new feature called 'Playables'.
Users will be able to play interactive games on the YouTube app and website.
The concept is very similar to Netflix Games, which have been available for almost two years.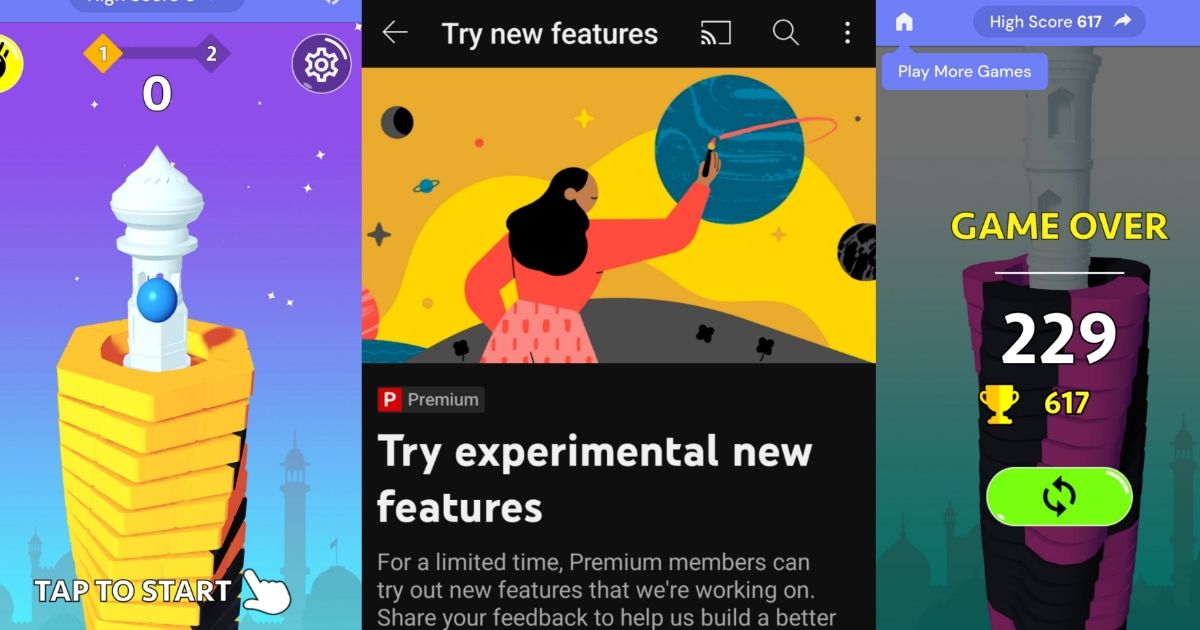 YouTube is one of the largest video streaming platforms on the internet with over 2 billion active monthly users. The company had launched YouTube Shorts in September 2020 to take over TikTok and Instagram Reels. Since the platform is always looking for ways to evolve, YouTube is now testing games called 'Playables' that can be directly played on the YouTube app and the website.
Playables are a part of YouTube's experimental features, which are first launched to a small set of users. Based on the feedback from the early users, YouTube then decides whether to push the feature globally or not.
YouTube Will Soon Let You Play Games on App and Website
YouTube has updated its blog post where the company announces its experimental and under-development features. YouTube says that Playables are being rolled out to some users on an experimental basis, where viewers can play interactive games on the YouTube app and website.
However, the blog does not reveal any details about the games. As per a received by 9to5Google, 'Stack Bounce' is one of the early games that is available under YouTube's Playables experiment. Note that this game is also available on Google GameSnacks.
It looks like YouTube is taking a page out of Netflix's book, as Netflix had introduced games for its users back in November 2021. Initially, Netflix was only offering 5 games, but as of today, Netflix's game library has expanded to over 70 games.
While Netflix has not officially commented on the effect of games on its subscriber count, it surely would have made some impact for YouTube to take this segment seriously. Note that YouTube's experimental features are prioritized for YouTube Premium subscribers. Hence, there is a high chance that YouTube may keep some games exclusive for YouTube Premium members during testing, and even official launch.
As of now, other details about YouTube's Playables program are still behind the curtains. The only confirmed game on Playables is Stack Bounce, which can also be played on GameSnacks. Remember that GameSnacks is a platform developed by Google where developers can deploy HTML5-based games for all users. Since these games are not graphic-heavy, they can easily be played on lower-end mobile devices as well.
It is quite possible that YouTube may also start testing these games for its official Android TV app. However, as of now, Playables are only available on mobile and desktop platforms.
Are Playables A Redemption For Google Stadia?
Google Stadia was a cloud gaming platform, where users could play heavy graphical games on any system using Google's Cloud Servers. However, due to issues in implementation and overall poor response, Google had to shut down Stadia in January 2023.
Although the concept of Playables may sound similar to Stadia, but the two are completely different. Stadia focuses on playing graphic-heavy games on any system using Google's Cloud Servers, whereas YouTube Playables are simple and light games that use local computing resources. These two are surely not related with each other.