Highlights
YouTube has been spotted testing 1080p premium option.
The testing is seen with enhanced bitrate on mobiles.
Earlier in 2022, YouTube has been spotted testing the same option.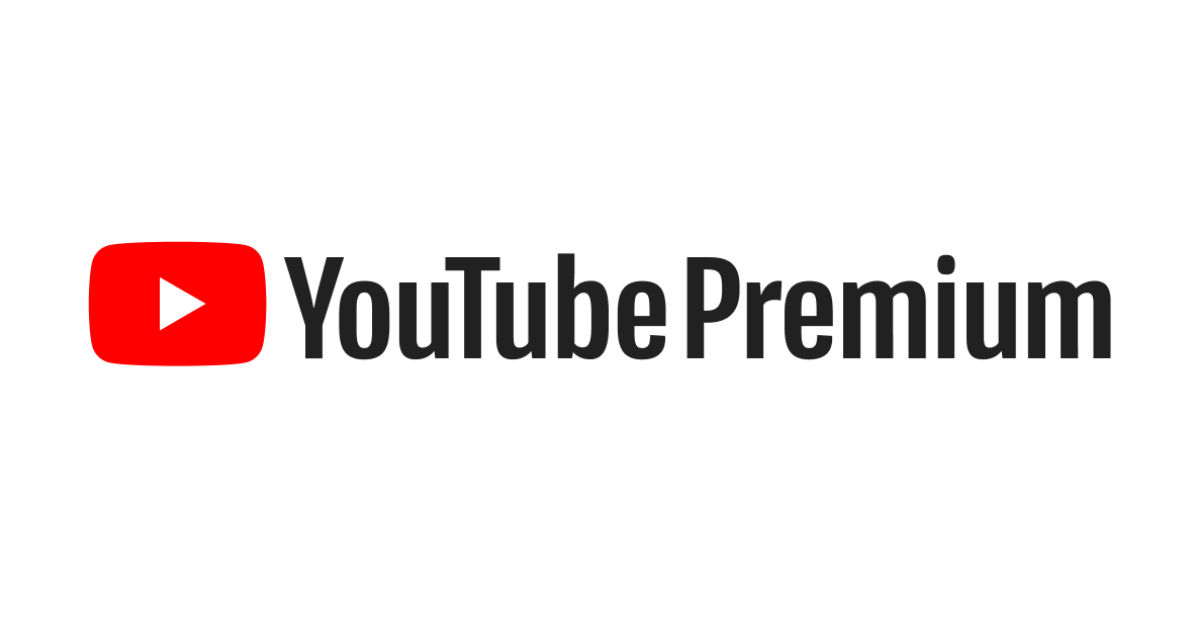 YouTube has been improving the experience of its streaming capabilities for Premium users. Earlier in 2022, the streaming giant was spotted testing 4K video playback for premium users. For those unaware, YouTube Premium offers unlimited ad-free playback across YouTube and YouTube Music. The app also provides it's premium users an option to download videos in 1080p resolution. The testing of 4K playback for premium users was spotted in the iOS app. Similarly, it has been seen that YouTube is testing 1080p playback for premium users. The new streaming option was spotted by a Reddit user named u/KZedUK.
YouTube is Testing a Premium 1080p Streaming Option
The Reddit user claimed that a new option for stream quality has appeared in his YouTube app. The new streaming option comes with the name 1080p Premium and has the description Enhanced Bitrate. It seems like YouTube will introduce the option with the existing 1080p standard streaming.
The standard 1080p streaming has many compressions, resulting in poor video quality. Tech Journalist Brandon Lee, popularly known as This is Tech Today, reveals that the new "high-bitrate" 1080p option would satisfy the current users' desire to watch high-quality videos. The users currently opt for 1440p and 2160p (4K) streaming options to solve the quality issues.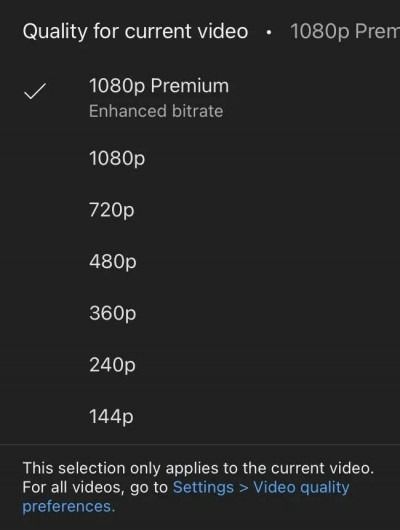 The introduction of an enhanced bitrate with 1080p resolution will be a fix for the issue. If users stick to streaming content in 1080p, it will reduce the costs for YouTube. That is, YouTube will have less operating costs if users stream in 1080p instead of 2160p.
As we mentioned previously, YouTube was spotted testing the 2160p option. Instead of the enhanced bitrate description, it came with a description to tap to upgrade to Premium. There were rumors that YouTube might limit the 4K streaming to its premium users only.
YouTube's CEO and one of Google's first employees, Susan Wojcicki, recently resigned from the post. Neal Mohan, a person of Indian origin, has taken over as the CEO of YouTube. News reports show that YouTube would also introduce refresh rates for streaming content. The upcoming features would be exclusive to its premium users.
Earlier, YouTube was also spotted testing an add-to-queue feature for Android and iOS users with a premium subscription. YouTube wants to increase the difference between the standard and premium versions. The tech companies worldwide are introducing premium versions to reduce their operating costs.
After Elon Musk took over Twitter, he introduced Twitter Blue, which came with features like Blue Tick, long texts, and more. Similarly, Meta introduced a new premium subscription offering blue tick and more.
Please let us know in the comments section whether you are a premium user of YouTube. If not, would you be interested in switching to Premium once YouTube introduces 1080p streaming at an enhanced bitrate?