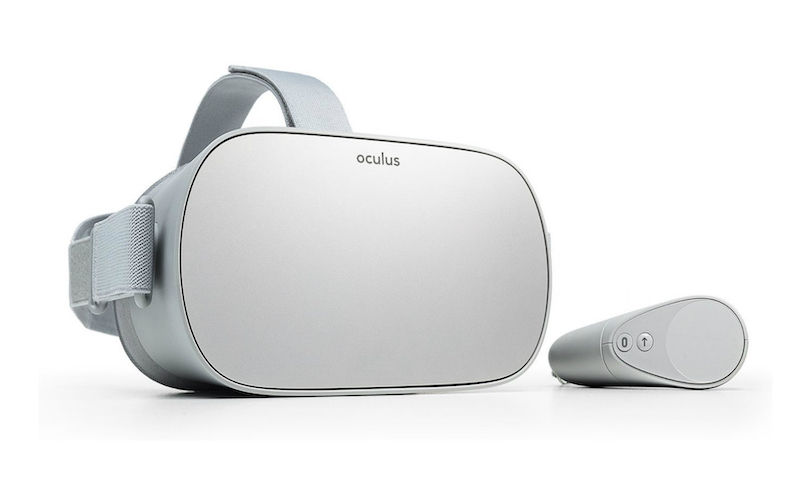 YouTube, in September, announced that it was planning to launch its virtual reality app on the Oculus Go and now, two months later, the app has finally been rolled out for the Oculus Go mobile VR headset. So, if you own an Oculus Go, you can now enjoy the VR-ready YouTube library.
A study by Oculus reflected that 70 percent of the users spend time watching videos on the headset rather than gaming. Thus, the inclusion of YouTube VR was a far more practical aspect which has been added. Previously, users had access to a number of video streaming app services like Netflix and Hulu apart from Oculus TV which primarily consists of 2D content.
Besides this, YouTube is also going forward with a new 180-degree video format by updating its VR180 Creator tool, so that it can be used by filmmakers to make 180-degree videos. This is due to twin factors— as per Google, most people don't look at everything in a 360-degree video. Therefore, a lot of content gets wasted. The other point is that creating 360-degree videos is very difficult for VR filmmakers while 180-degree videos are better utilised by VR fans and are comparatively easier to develop. Additionally, YouTube also introduced a casting feature that lets people easily stream their VR experiences to friends on mobile devices or TVs.
YouTube has also added support for headlocked audio. While for some spatial audio is great, it can be a poor experience while viewing VR documentaries. This is because if you look the wrong way, you might miss out on the narrator or maybe the background music takes a hit. Here, headlocked audio helps in keeping the audio same even if you look at the wrong way. You will not miss out on the background music or fail to hear the narrator now.
These updates ensure a better VR experience on YouTube. YouTube library is the biggest one in the world and over time it has become one of the simplest ways to view VR videos. Oculus Go, Facebook's budget VR headset, is priced at $199 which translates to INR 14,356 roughly.