Highlights
SharePlay on ZEE5 will let users watch movies and TV shows together.
SharePlay will work through FaceTime calls via iPhone and iPad.
SharePlay supports adding up to 32 people in one viewing session.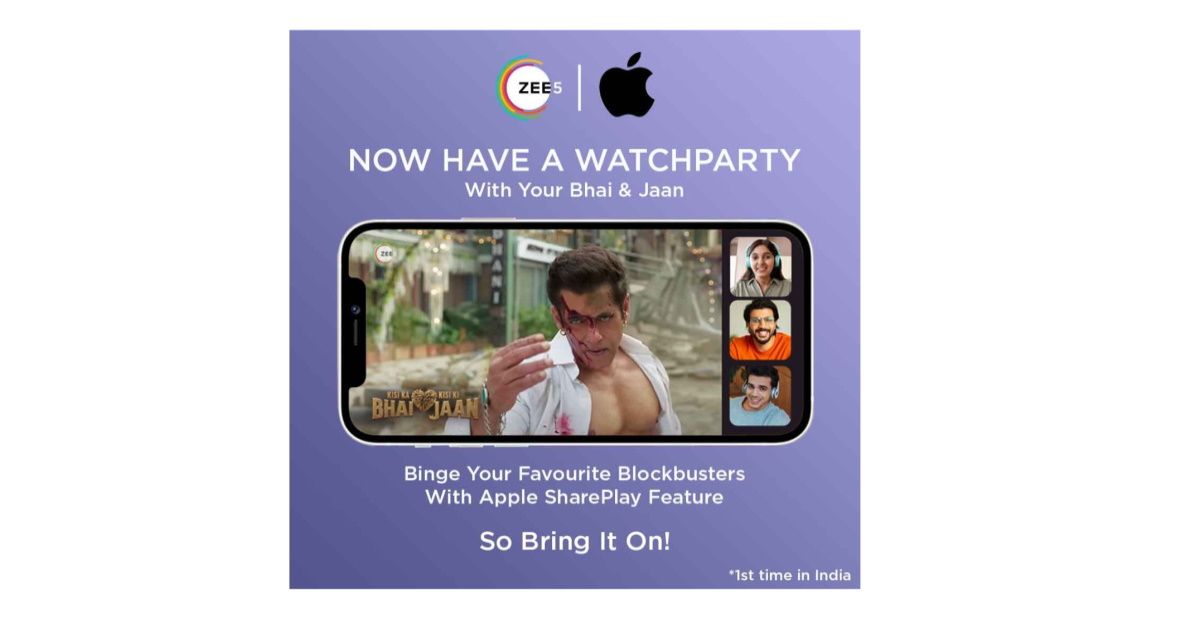 If you are in a long-distance relationship or living away from your family and friends, there is a good chance you must have tried or thought about doing a watch party of your favourite movie or TV show. The only issue is that it can get tricky to ensure everyone is at the same time stamp. This becomes annoying when others are hitting the pause button quite frequently. The good news is you will not have to face these issues at least on ZEE5, thanks to the company's newly added Apple SharePlay support.
ZEE5 Apple SharePlay Support Details
ZEE5 has announced it has finally added support for Apple SharePlay. This is a feature aimed at enhancing your collective viewing experience. It debuted on the app alongside the OTT premiere of the Salman Khan starrer movie Kisi Ka Bhai Kisi Ki Jaan last week. However, it can be used with other content on the app as well.
SharePlay will allow ZEE5 users to enjoy movies and TV shows with each other in real time when they are not under the same roof. It is a feature that Apple introduced with iOS 15 in 2021. It offers functionalities like shared controls and synced playback for an immersive viewing experience. It means if one user performs a shared function during the playback, it will get reflected at every user's end.
For example, if a user hits pause during the stream, the content will get paused for every user. This way, you will not have to worry about syncing the playback manually. Apple says shared playback controls are Play, Pause, Rewind, and Fast-Forward. Other settings like subtitles and the volume level will be controlled on an individual basis.
Kishore A K, Chief Technology Officer at ZEE5 said, "At ZEE5, our constant endeavour has been to push boundaries and introduce fresh, immersive experiences for our viewers. The addition of SharePlay enables us to provide our users with a captivating social engagement feature, seamlessly integrated into their content consumption journey."
How to Use Apple SharePlay on ZEE5?
A user can initiate a SharePlay session via FaceTime call on iPhone and iPad with up to 32 people. However, the exact number of supported users will depend on the device's capability. The feature requires an active ZEE5 premium subscription to work.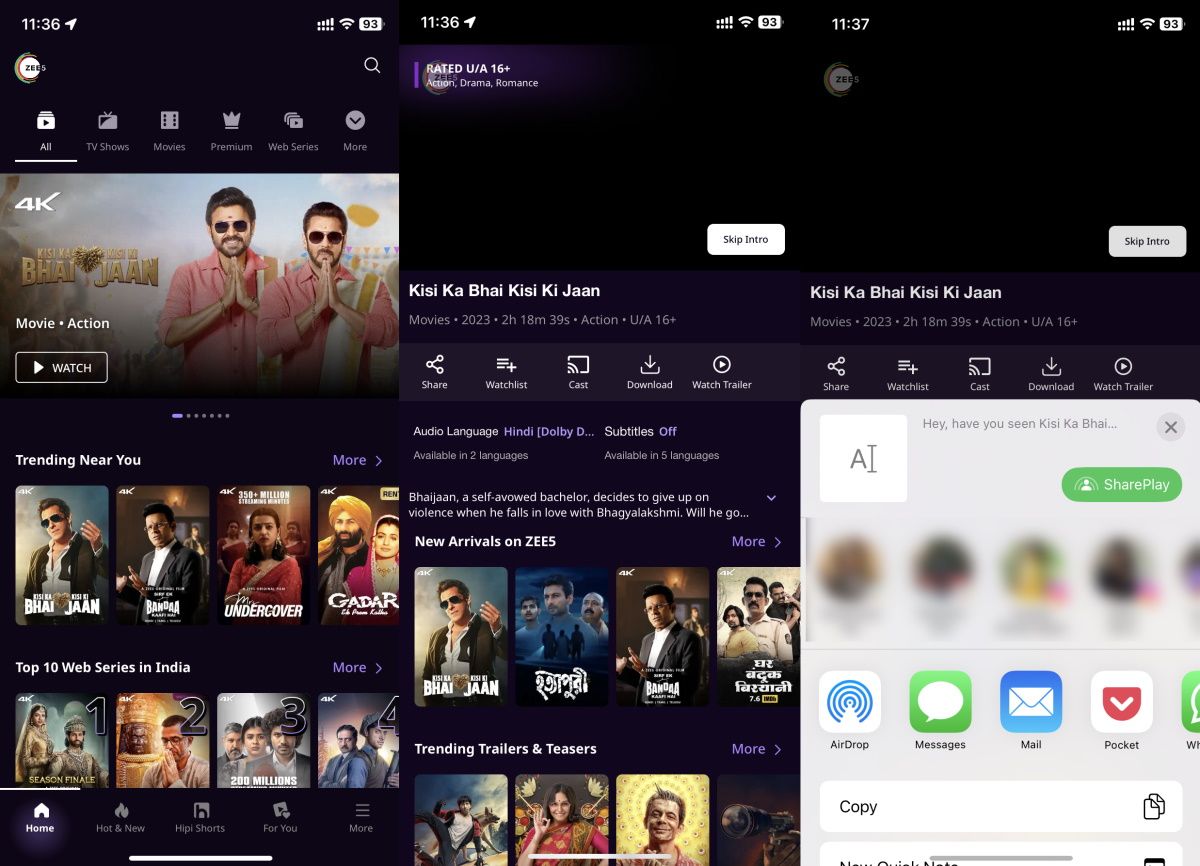 The first step is to launch the ZEE5 app and play the movie/TV show you want to watch along. Tap the Share option and choose SharePlay on the next screen. Choose users from your contacts and tap the FaceTime option. All participants will receive a notification along with two options: "Watch Together" and "Play Only for Me". They can choose the option as per their preference.