Highlights
Zomato tweeted that 72% of cash-on-delivery orders recently have been paid for with Rs 2,000 notes.
This happened after RBI announced that the pink currency note would be scrapped from circulation.
The Rs 2,000 note remains a legal tender to make payments, and people can exchange or deposit them from May 23 to September 30 at any bank.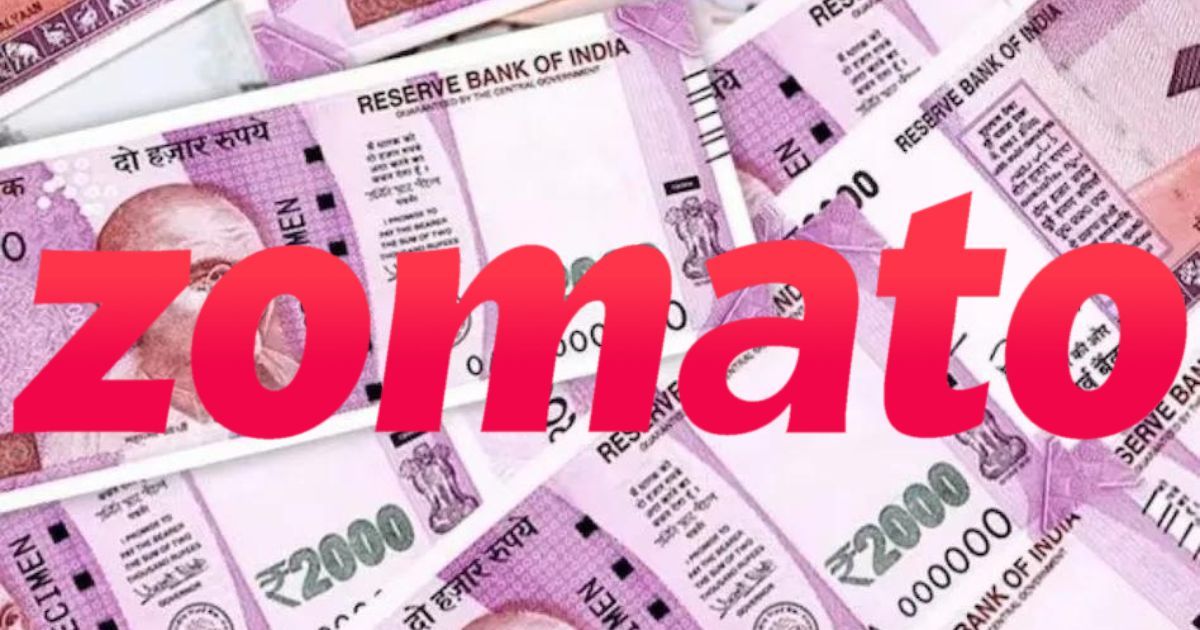 Update: The Quint has now reported that the tweet posted by Zomato was intended to be a topical joke. Quoting a Zomato spokesperson, the Quint report states that the tweet was shared in jest and is not factual.
Zomato has shared a hilarious take on RBI's decision to scrap the Rs 2,000 currency note from circulation. In a funny tweet, the food and grocery delivery company announced that 72% of its cash on delivery orders were paid with Rs 2,000 currency notes on the weekend after the RBI announcement. The company left it at that without providing further details about how the note fiasco has affected the company. Here's everything you need to know about the whole ordeal.
Zomato Faces Rs 2000 Currency Note Influx After RBI Announcement
since friday, 72% of our cash on delivery orders were paid in ₹2000 notes pic.twitter.com/jO6a4F2iI7

— zomato (@zomato) May 22, 2023
The food and grocery delivery company shared a funny picture showing a person wearing a Zomato t-shirt lying on top of a huge pile of Rs 2,000. In the same tweet, the company mentioned that 72% of cash on delivery orders had been paid through Rs 2,000 since Friday. While the company didn't provide any further information, it only takes a little to safely assume that it is dealing with a huge influx of pink currency notes.
This happened after the Reserve Bank of India announced on May 19 that the Rs 2,000 currency note would be scrapped from circulation. The reason provided by the bank is that they are not much in circulation and RBI has already stopped printing them a few years ago. The existing notes will continue to be legal tender and accepted for payments and financial transactions.
However, the bank has advised people to get their Rs 2,000 notes deposited or exchanged before September 30. There's no word on what will happen to these notes after September 30, hence people are trying to utilise them ingeniously, Zomato cash on delivery orders being one of them. Other ways include buying gold, jewellery, and other valuables.
Twitterati Reacts As Zomato Receives Rs 2,000 Notes for 72% of its Cash on Delivery Orders
As is always the case with Twitter, netizens quickly jumped on Zomato's hilarious take. Here are some of the best Twitterati reactions to the whole situation.
But as far as I know, this guy ran a food chain in @BreakingBadIrny pic.twitter.com/r7B6bxPwQj

— sanedoc.in (@SanedocI) May 22, 2023
My family not having single note of ₹2000 pic.twitter.com/QTF387MSkz

— sandesh 🇮🇳 🇬🇧 (@s4ndesh) May 22, 2023
Zomato's mood rn pic.twitter.com/lwwci752lo

— Tavaga (@Tavaga_Invest) May 22, 2023
Zomatos mood rn pic.twitter.com/pzCtcOgDdh

— Trisha (@Sochtee_hai) May 22, 2023
Ha! Ya'll stopped accepting COD for orders above 750 since yesterday itself! Just yesterday night had to use the card for an order which slightly exceeded it

— गुलज़ार (@muziikman) May 22, 2023
— Devendran Palanisamy (@devpromoth) May 22, 2023
— that sales guy (@iamjaysurana) May 22, 2023
— The Theist (@thej0blessguy) May 22, 2023