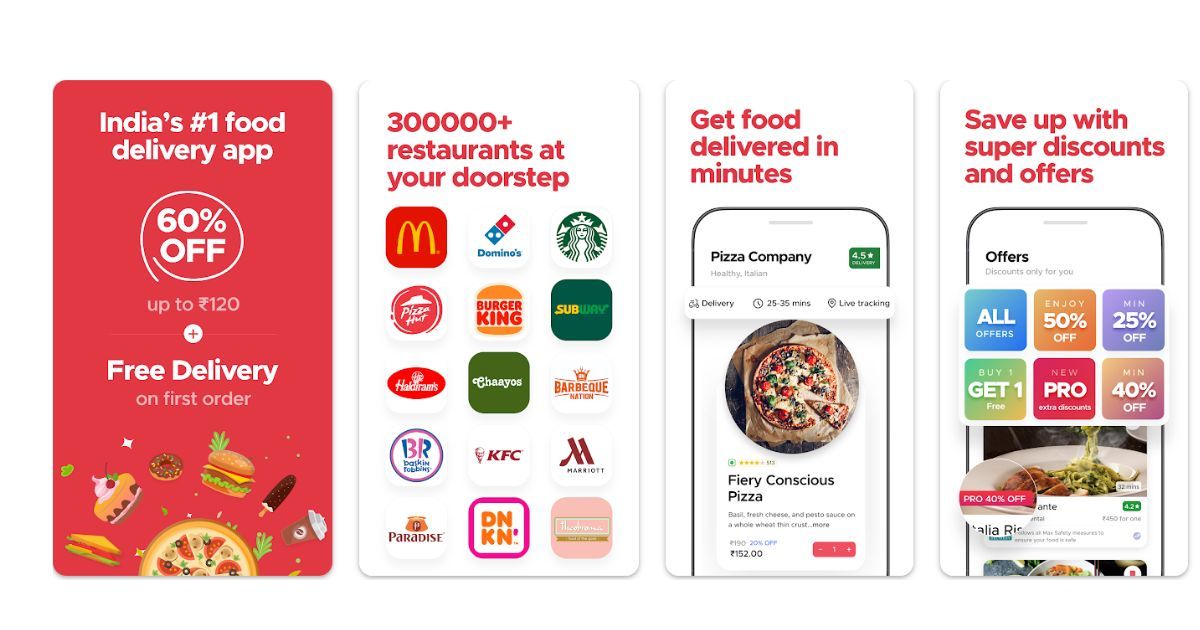 Zomato, one of India's leading food delivery companies and restaurant aggregator is soon expected to add a new feature to its platform which will allow users to order food from a different city and get it delivered to their doorstep. The new and upcoming feature will be called "Zomato Intercity Legends" and a couple of screenshots shared by some users have revealed what this service will do and how it works.
Currently, Zomato allows users to order food within your city limits and with the upcoming service, that's about to change as Zomato is planning to integrate this new Intercity service.
Zomato Intercity Legends Service Explained
Based on the two screenshots obtained by the Desidime website, it looks like the service will be called "Zomato Intercity Legends" and this service essentially allows users to order food from a different city and get it delivered.
Zomato's screenshot says "Some food is so legendary it is worth travelling for, But you don't have to!" and then, the below text says "Introducing Intercity Legends" and a map of India which highlights some main food from different parts of India like Mysorepak from Bangalore, Biryani from Hyderabad, Kababs from Lucknow, and Sandesh from Kolkata.
As for how the service works, the second screenshot explains it and it is quite simple. You can just select the food/restaurant and place the order, Once the order is placed, the restaurant prepares and packs the food. The food is refrigerated and reaches your city via flight or road, depending on the distance and means of transportation availability.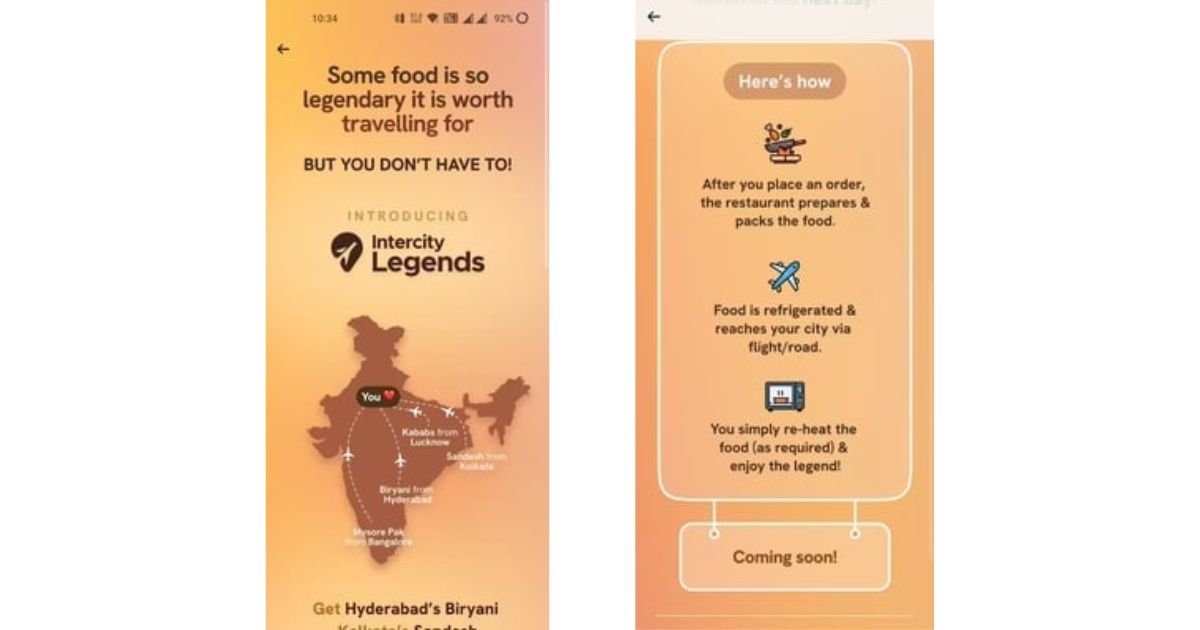 Once the food reaches you, you have to simply reheat it as required and enjoy the food. This service will be soon available on the Zomato app and it should be available on the website as well.
Pricing and delivery charges of the service are yet to be known and we expect Zomato to make an official announcement soon regarding the same. But, going by the screenshots, it looks like only some select foods will be available on the menu for Intercity Legends service.