Now that everyone is stuck indoors for the foreseeable future, there is more demand than ever for video conferencing services. One of the services that stand out of the lot is Zoom. It has a lot of benefits such as support for up to a hundred participants, HD audio and voice, the option to share your screen, and more. The best part is, all of these features are free, and you don't even need to sign up for an account to join a meeting. You'll still need one if you plan on hosting a conference, though. The free version of Zoom is ideal for family gatherings and small group chats among friends. Before we get into the advantages that the Zoom's subscription-based plans offer, let's take a quick look at how to get Zoom up and running on your device. We'll walk you through how to do it on a Windows PC first, followed by an Android device. The steps remain identical for macOS and iOS devices.
How to download and install Zoom on your Windows PC
Step 1: Sign up for a Zoom account using this link. While it isn't mandatory, it's better off that you have one at hand in case you have to host any meetings in the future.
Step 2: Download the corresponding Zoom client for your device using this link. You'll find the links for every supported device there, along with some add-ons that will help integrate your Zoom meetings with existing software such as Microsoft Outlook and more.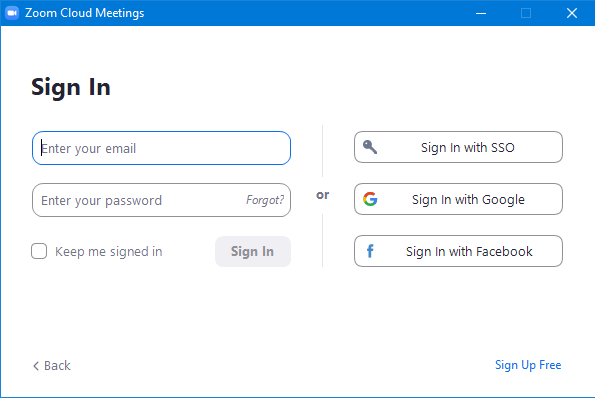 Step 3: Sign in with your credentials. Once you've signed in, you'll be taken to the dashboard, from where you can join, host, and schedule meetings.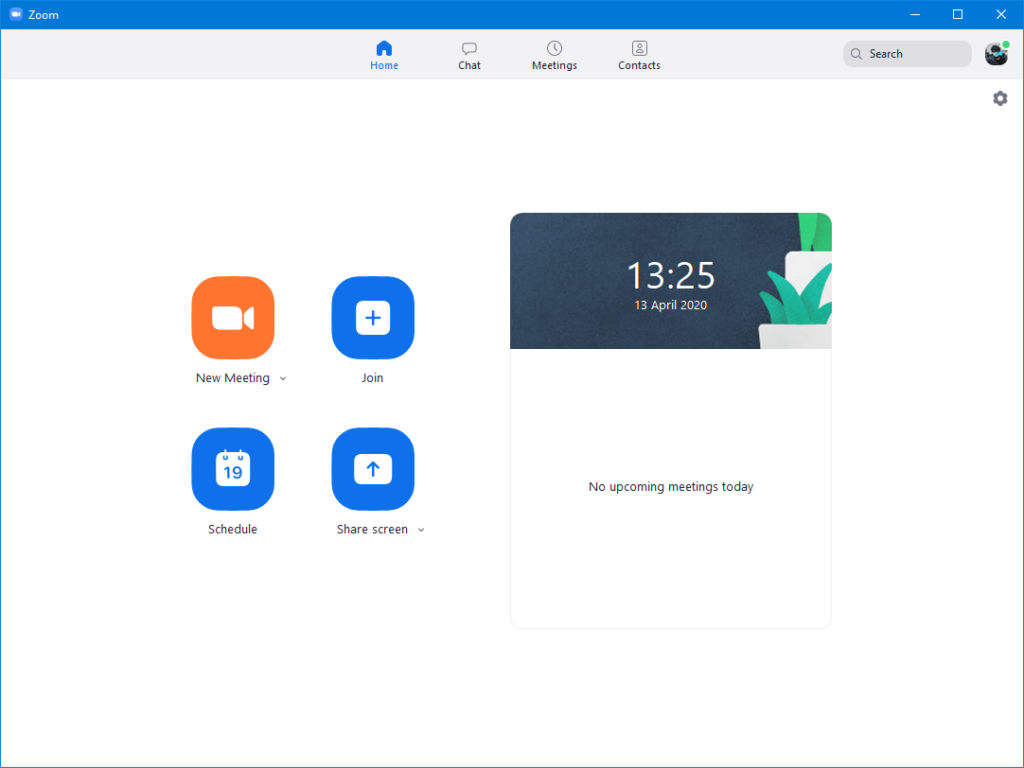 Step 4: Clicking on the icon located at the top-right corner of the screen will let you make changes to your profile, setting your status, and more. Additional options can be found under the Settings option.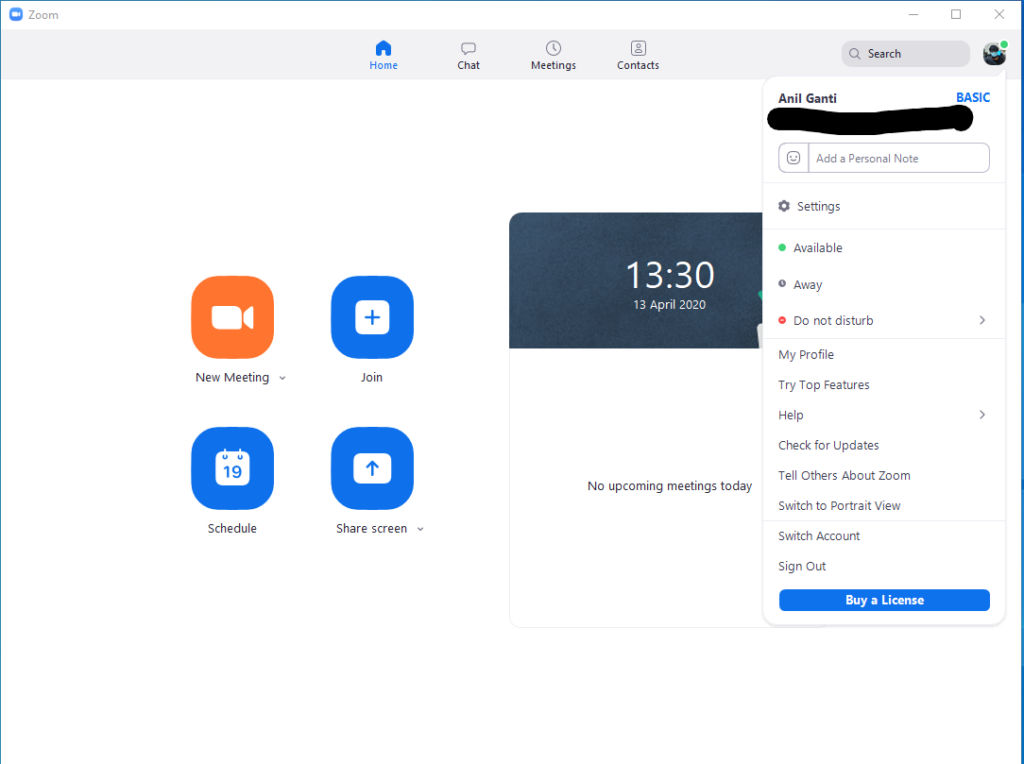 Step 7: Look around in the Settings menu and make adjustments accordingly. One of the more exciting features of the lot is the ability to add a virtual background. It works by superimposing the video feed captured by your camera to a pre-determined image. Try out some virtual backgrounds and see what works best for you.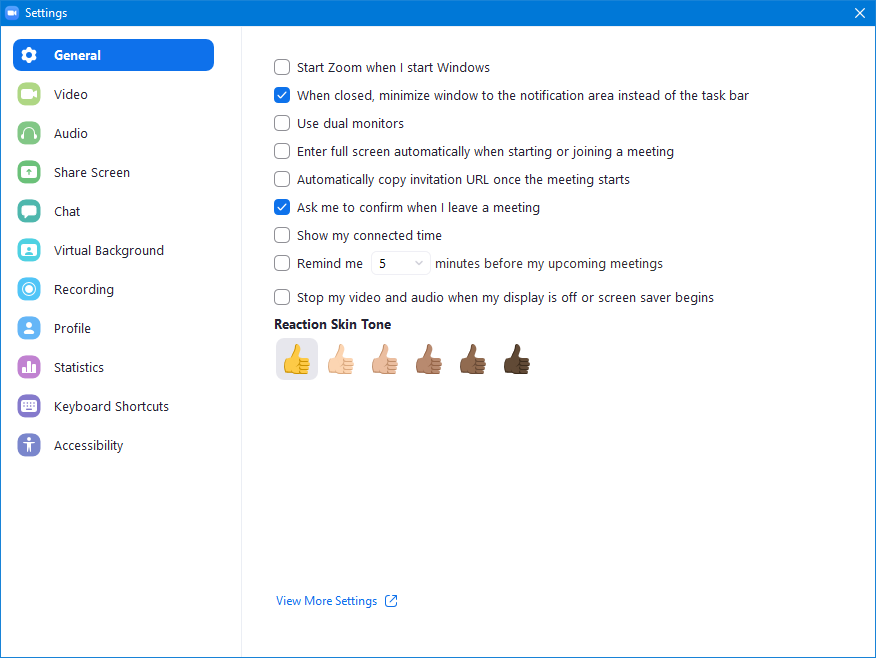 Step 8: Once you've familiarized yourself with the UI, click on Schedule Meeting to, well, schedule your first meeting. Clicking on the button will take you to the corresponding screen.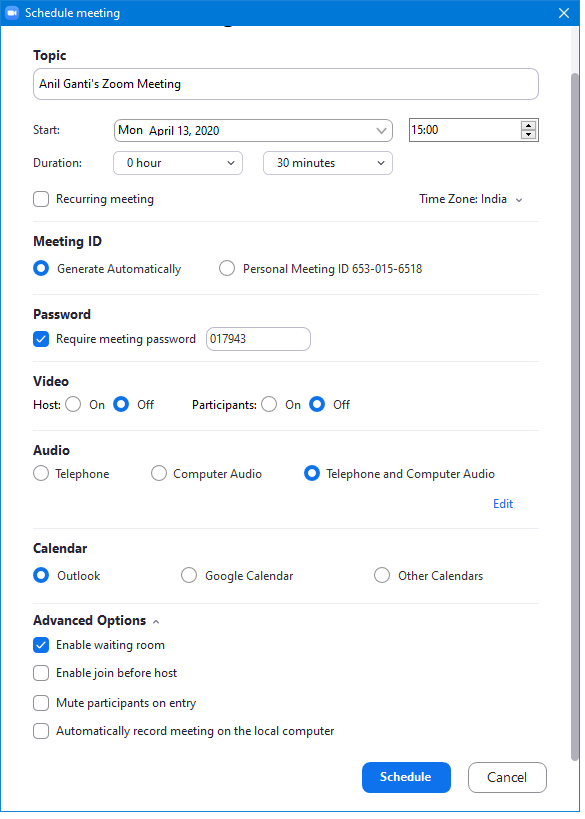 Step 9: Once you've scheduled your meeting, it'll show up on the home screen of the Zoom app. It'll start automatically at the designated time, or you can manually start it beforehand. Click on the 'Copy Invitation' button and send the corresponding invite to your attendees. It has all of the requisite information, such as the Meeting ID and the password.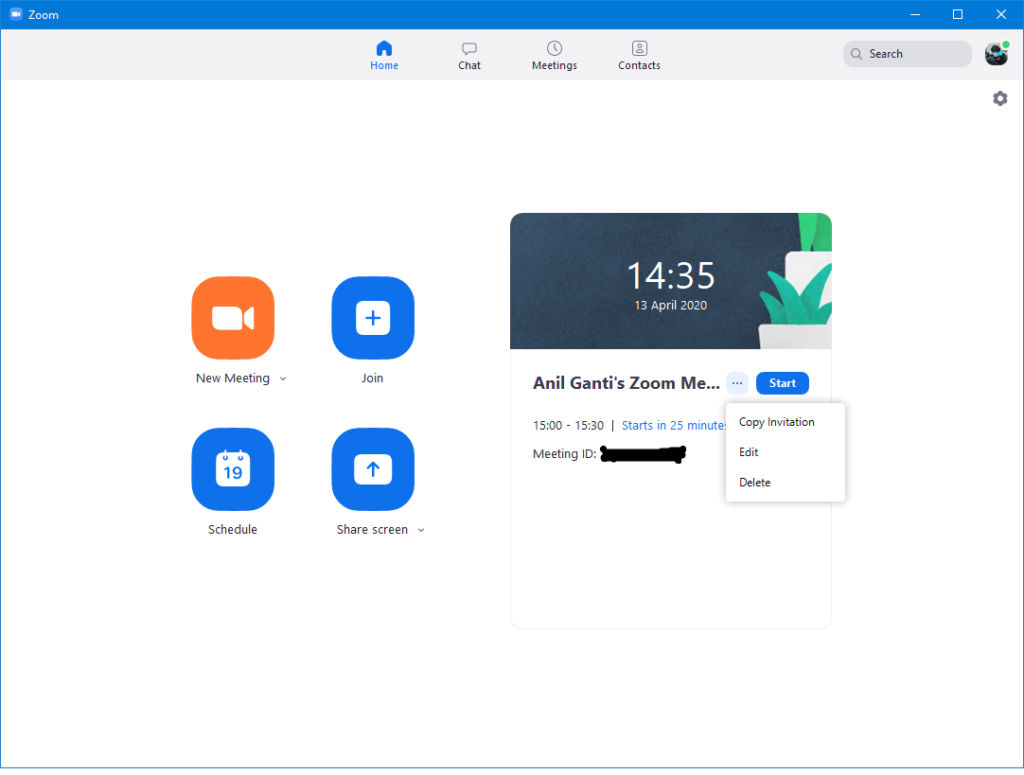 Step 10: The following image is what an average meeting window UI looks like. If you have a webcam enabled, you'll see your face, along with the participants. All the available options are at the bottom panel and relatively self-explanatory.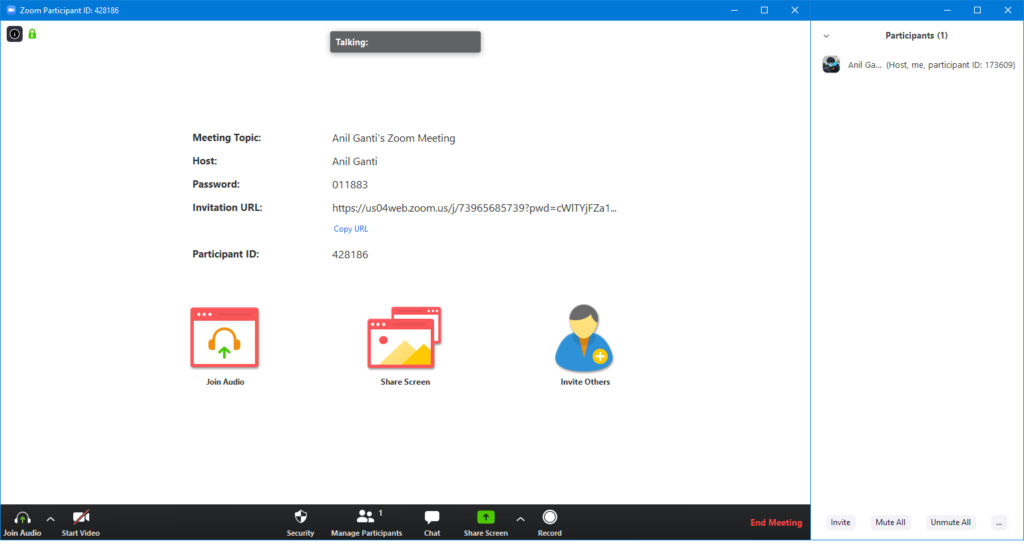 That's pretty much all there is to it. The above steps should be enough for you to get started with Zoom. You should do fine with the free version of the software if you're an individual user. Feel free to play around with it a little to get a feel for the software. The company's website has a comprehensive list of tutorials that explains how each feature works.
Zoom adds new Security features
Zoom has added a host of new features to its video-conferencing application, which now makes it more secure. The company has introduced Suspend Participant Activities. With this feature, all video, audio, in-meeting chat, annotation, screen sharing, and recording during that time will end automatically. One can see this feature under the Security Icon. Administrators can also pause the meeting or remove a disruptive participant with the help of this feature. The feature is available for both free and paid users.
Next feature is 'Report by Participants'. This feature allows participants to report for a disruptive user by simply clicking the top-left Security badge during a video call. Account owners and admins can enable reporting capabilities for non-hosts in their web settings. The company has also introduced a new 'At-Risk Meeting Notifier'. This feature scans public social media posts and other websites for publicly shared Zoom Meeting links. When the tool detects a meeting that looks to be at high risk of being disrupted, it automatically alerts the account owner by email and provides advice on what to do.
The company has also added 2 Factor-Authentication for its users to enhance security. With this, users can prevent data and security breaches with ease. One can enable this option by going to the navigation menu > Advanced > Security. There, users will find Sign in with Two-Factor Authentication option and you are good to go.
Which Zoom Plan is Best for Your Company
The free version of Zoom, for all practical purposes, is enough for most home users. The company has temporarily gotten rid of the 40-minute meeting cap for free users too. Companies, on the other hand, will need to dish out some cash to take advantage of the many advanced features that Zoom has to offer. Let's take a look at some of the plans that Zoom has to offer.
Zoom Pro
The 'entry-level' plan for Zoom is Zoom Pro. It costs $14.99(Rs 1144) per host per month. A 'host' is defined as an individual who is in charge of a meeting and can invite up to a hundred users to one. Let's take the example of a company with a total of 100 users and five departments. If you want five department heads hosting separate meetings for their team members, it'll cost you a total of $74.95(Rs 5722.) Like the free tier, Zoom Pro limits the maximum number of participants at a hundred. You can raise that number to five hundred and thousand, for a one-time fee of $64.99(Rs 4961) and $104.99(Rs 8015) respectively.
Some of the other features include more granular control over the users of an organization. Zoom Pro lets you assign one user as an administrator who can manage other users by assigning them roles, designations, etc. An administrator can also allow or disallow users from joining specific meetings, enable or disable recordings, encrypt chat logs, and more. The plan also lets someone else schedule meetings on your behalf on the condition that both you and the scheduler are on the same Pro plan.
One can also request for detailed analytics about the number of meetings that have taken place, how many members have attended on an average, how much time does an average session last for, and the likes. You also get 1GB of cloud storage for meetings that have been recorded. Additional space can be had for $40(Rs 3054) per gigabyte of data per month. Lastly, you get support for Zoom's REST API. This is a developer-centric feature, and you can find out more about it here. Zoom Pro is ideal for small businesses that do not have dedicated IT infrastructure and rely on user hardware for their day-to-day functioning.
Zoom Business
Zoom Business retails at $19.99 per host per month and is the most feature-rich plan that the company has to offer. Instead of a hundred participants maximum, you get three hundred by default. Like Zoom Pro, you can bump that number to five hundred and thousand for $69.99(Rs 5343) and $109.99(Rs 8397), respectively. You get all the Zoom Plus features, and a host of additional goodies with Zoom Business. For starters, you'll get access to dedicated support via telephone, the ability to create your URLs (e.g. mysmartprice.zoom.us), the ability to add your company branding to meeting rooms, and more.
Zoom Business also lets you back up meetings to your in-house servers instead of relying on Zoom's infrastructure. It also enables employees to sign in with your company's single-sign-on (SSO) credentials. Furthermore, you get access to auto-generated transcripts of meetings hosted on your domain. Zoom Business is ideal for medium-sized companies and universities that have a dedicated IT department that can micromanage the meetings.
Zoom Enterprise
As the name suggests, Zoom Enterprise is for large corporations that have thousands of employees. It has all the features of Zoom Business plus a few more. There is no price listed on the website, which asks you to contact Zoom's sales department for a quote. You'll likely have to buy a large volume of licenses to be eligible for Zoom Enterprise, and it simply isn't worth for small and medium business, or even most schools.
Zoom also offers a host of add-ons for your plans such as extra cloud storage, a dedicated phone number that allows you to make and receive calls from traditional landline numbers, integration with your existing video conferencing hardware, and more. You can find out more about it here.
Thanks for reading till the end of this article. For more such informative and exclusive tech content, like our Facebook page