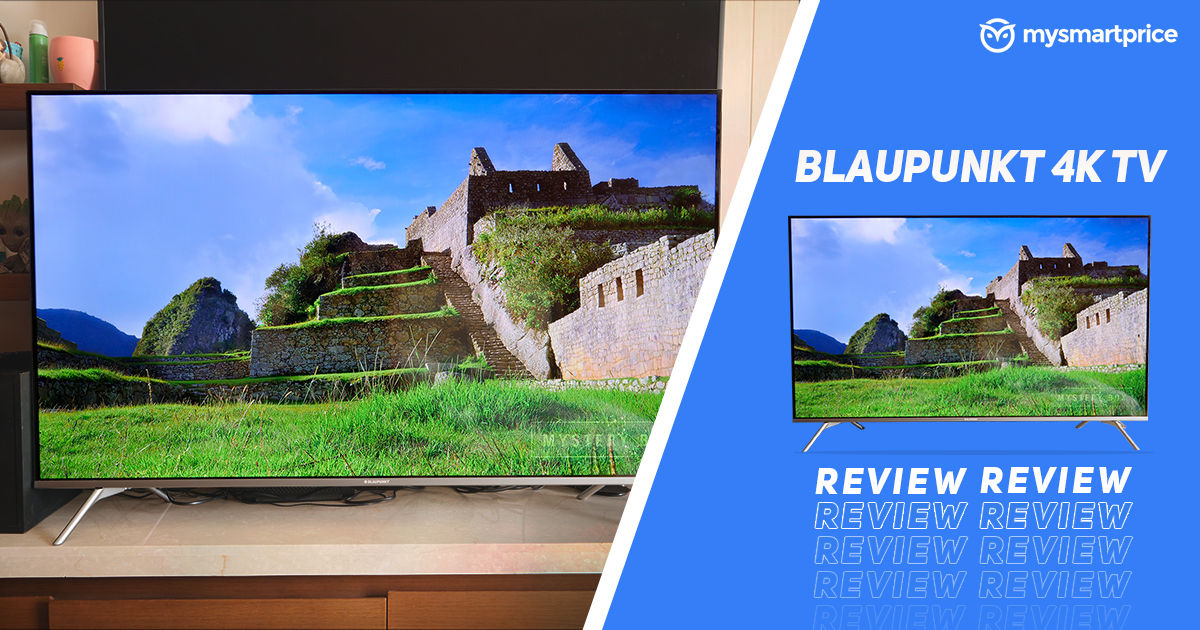 The name "Blaupunkt" for me, was always synonymous with big, booming sound systems. Naturally, I was pleasantly surprised to know that Blaupunkt is coming up with a Smart TV lineup. I was even more surprised to know that Blaupunkt has made Smart TVs before too. Anyway, this time they have done so via a licensed manufacturing agreement with SPPL, the Indian firm that also manufactures Thomson and Kodak branded TVs. Out of the 4 sizes that Blaupunkt has launched, I have been using the 55-inch model for the past 10 days, and here's what you need to know.
Blaupunkt 55-inch 4K TV Review: Design & Build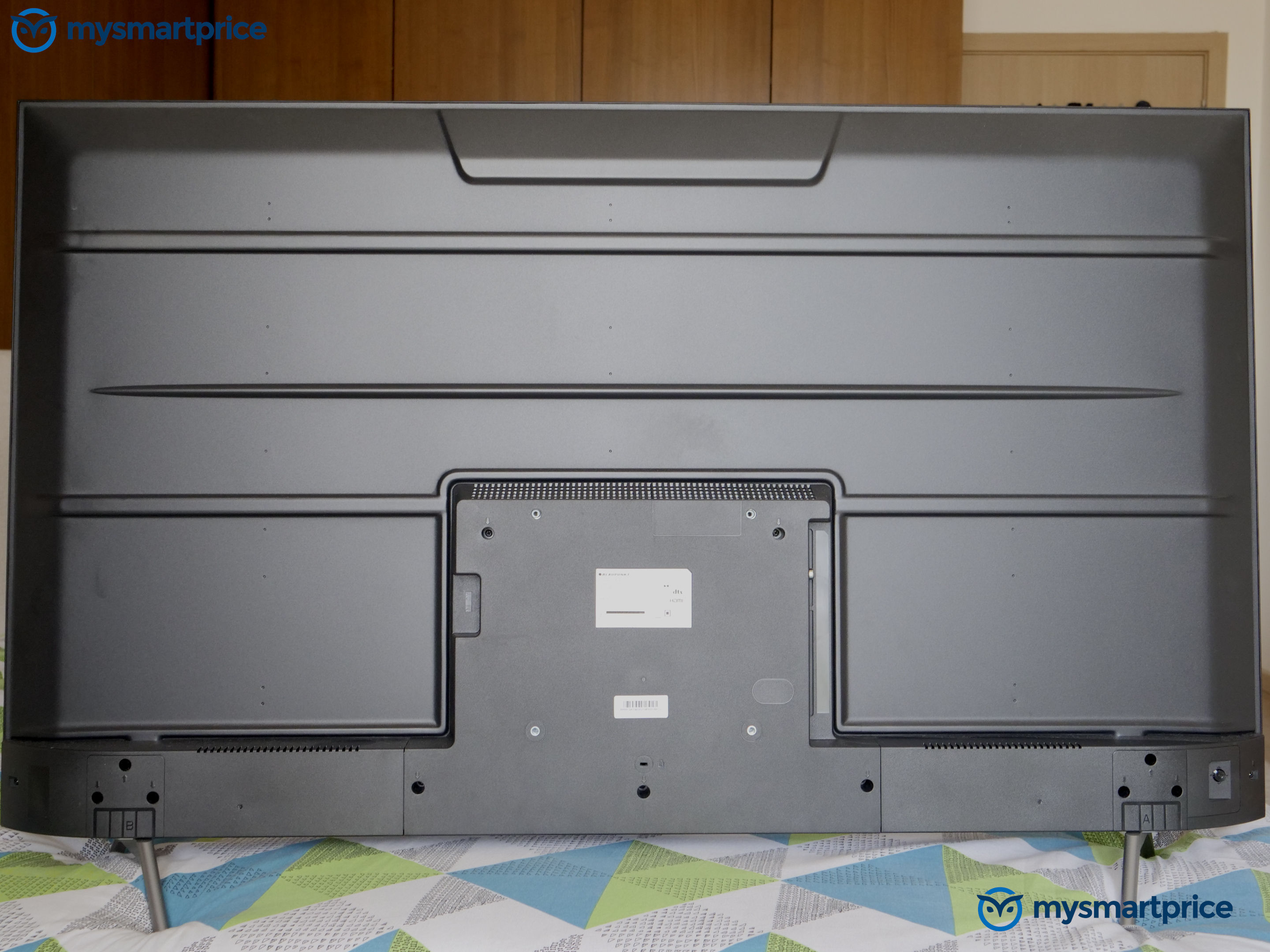 Blaupunkt TV looks and feels a lot like any other standard Smart TV. It has an all-plastic back, slightly thick build so nothing really that stands out. One thing that I liked is the TV box comes with a standard wall mount included, so you won't have to pay extra.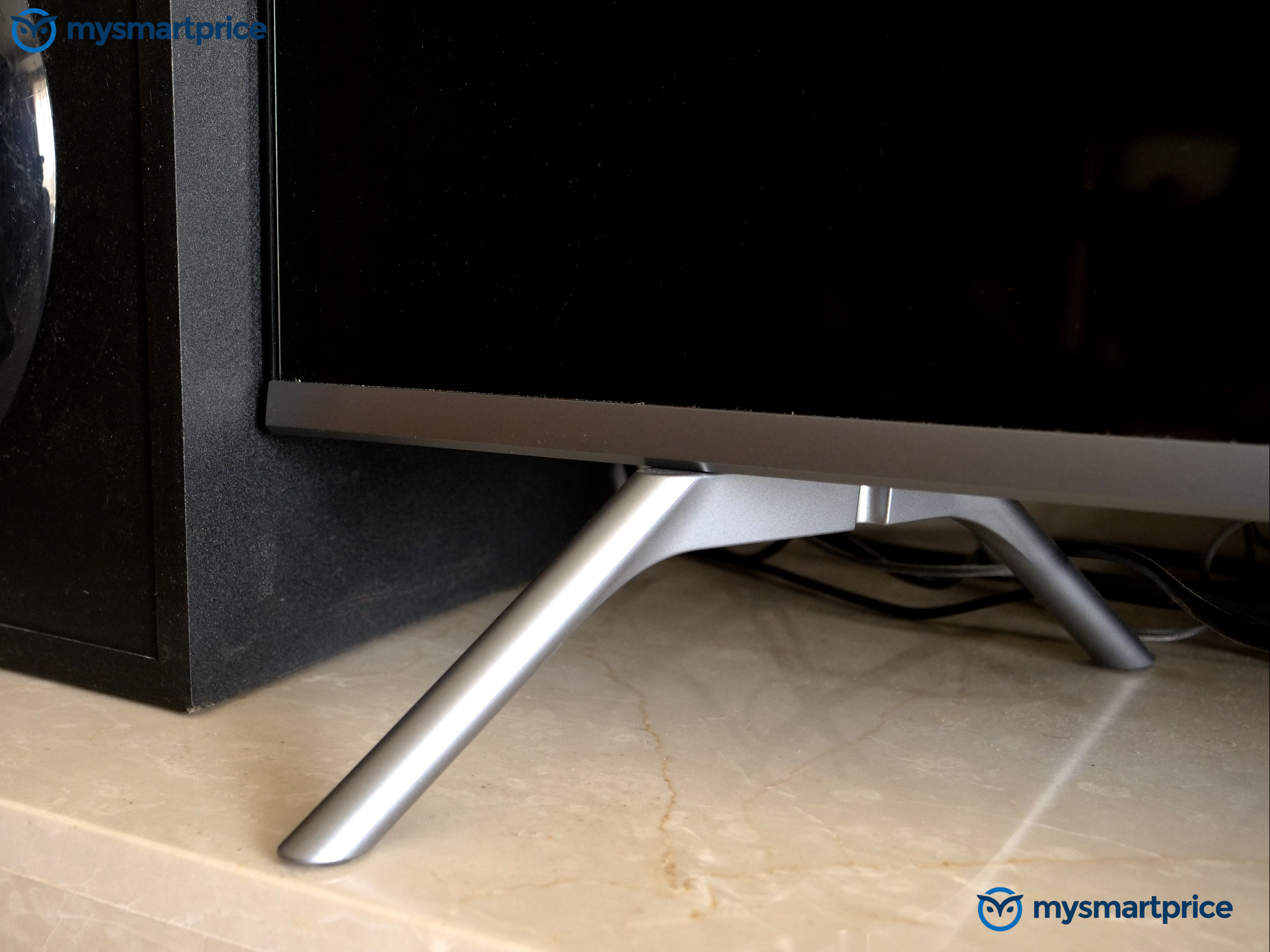 If you like to stand your TV on a table top like me, there are two sturdy table stands present too. The frame of the TV wobbles slightly owing to the big size, but I don't think that would be a problem once the TV is set in place.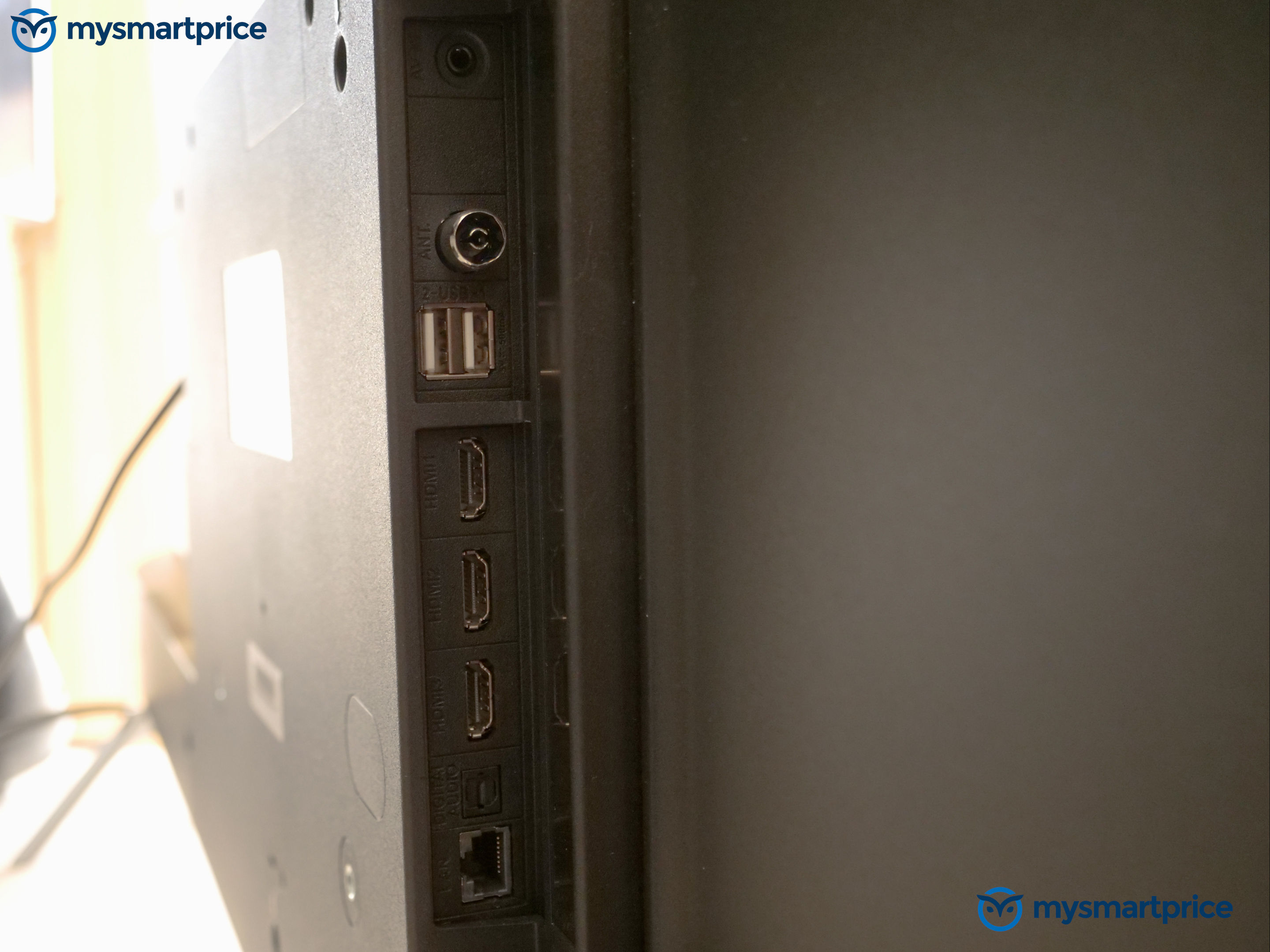 Coming to the ports, there are 3 HDMI 2.0 ports (one of them supports ARC), 2 USB ports, an Antenna port and an Ethernet port as well. There is no 3.5mm headphone jack present here. Also missing are the standard RCA input ports, so you'll have to buy a converter if you have the classic, non-HDMI set-top box.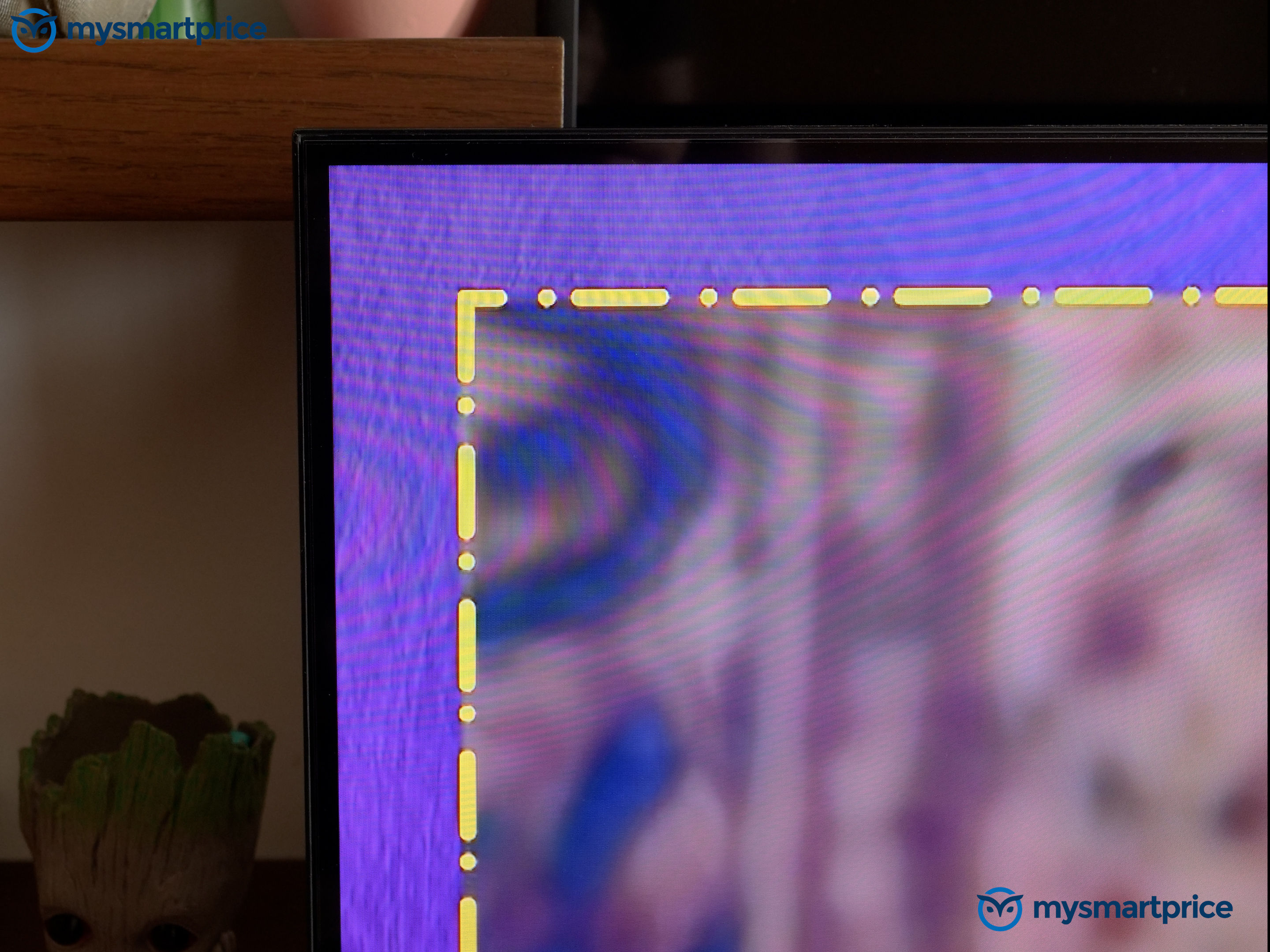 At the front side, we get thin black bezels on three sides with a slightly thicker metal-finish chin at the bottom. The remote we get with the TV is a straight up copy of what we get with the Thomson TVs. It's a regular remote with a plethora of buttons including a numpad, media control buttons and more. You do get hot keys for Netflix, YouTube, Play Store and also a dedicated Google Assistant button for Voice commands.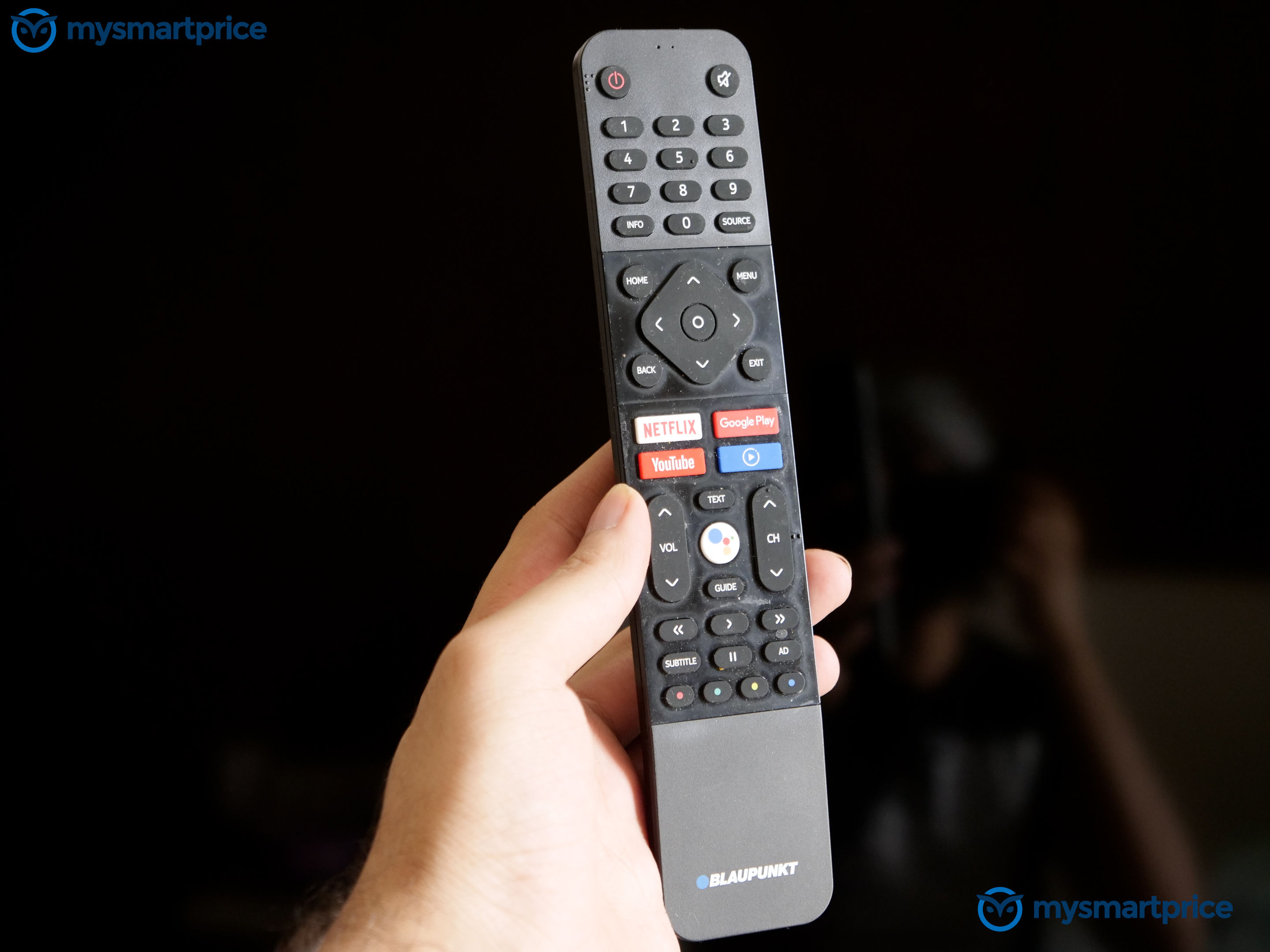 It's a Bluetooth remote so you don't have to necessarily point it at the TV to work. The remote functionality is as expected overall, but I would have loved a slimmer remote with more focus on smart functionalities.
Blaupunkt 55-inch 4K TV Review: Display & UX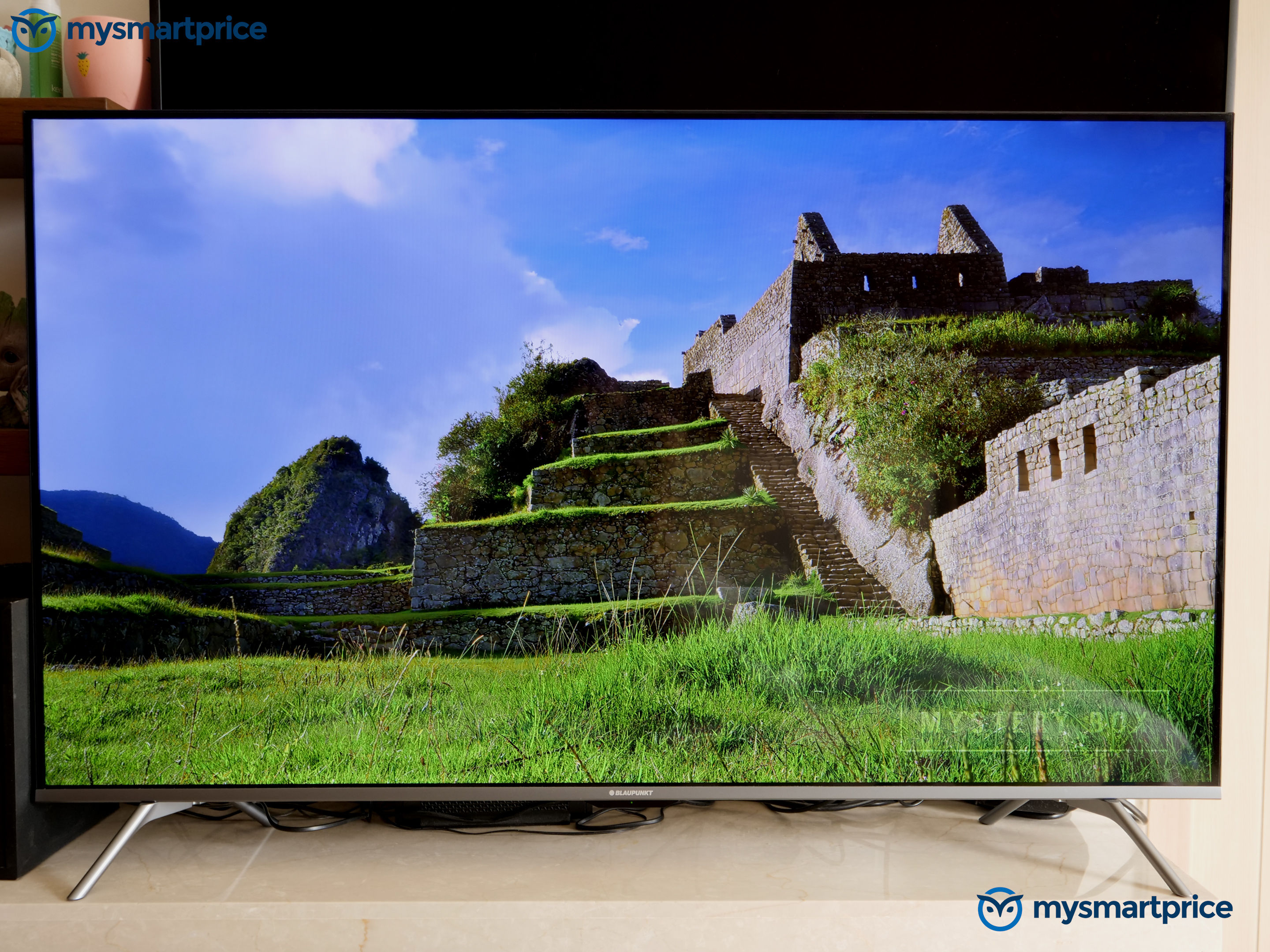 The 55-inch Display here is a backlit LCD panel with 3840×2160 (4K) resolution and 60Hz refresh rate. Official specs claim the peak brightness to be 550nits but I suspect that's for a very low APL (Average Picture Level). In my in-house testing, the TV was touching around 390 lux on my lux meter.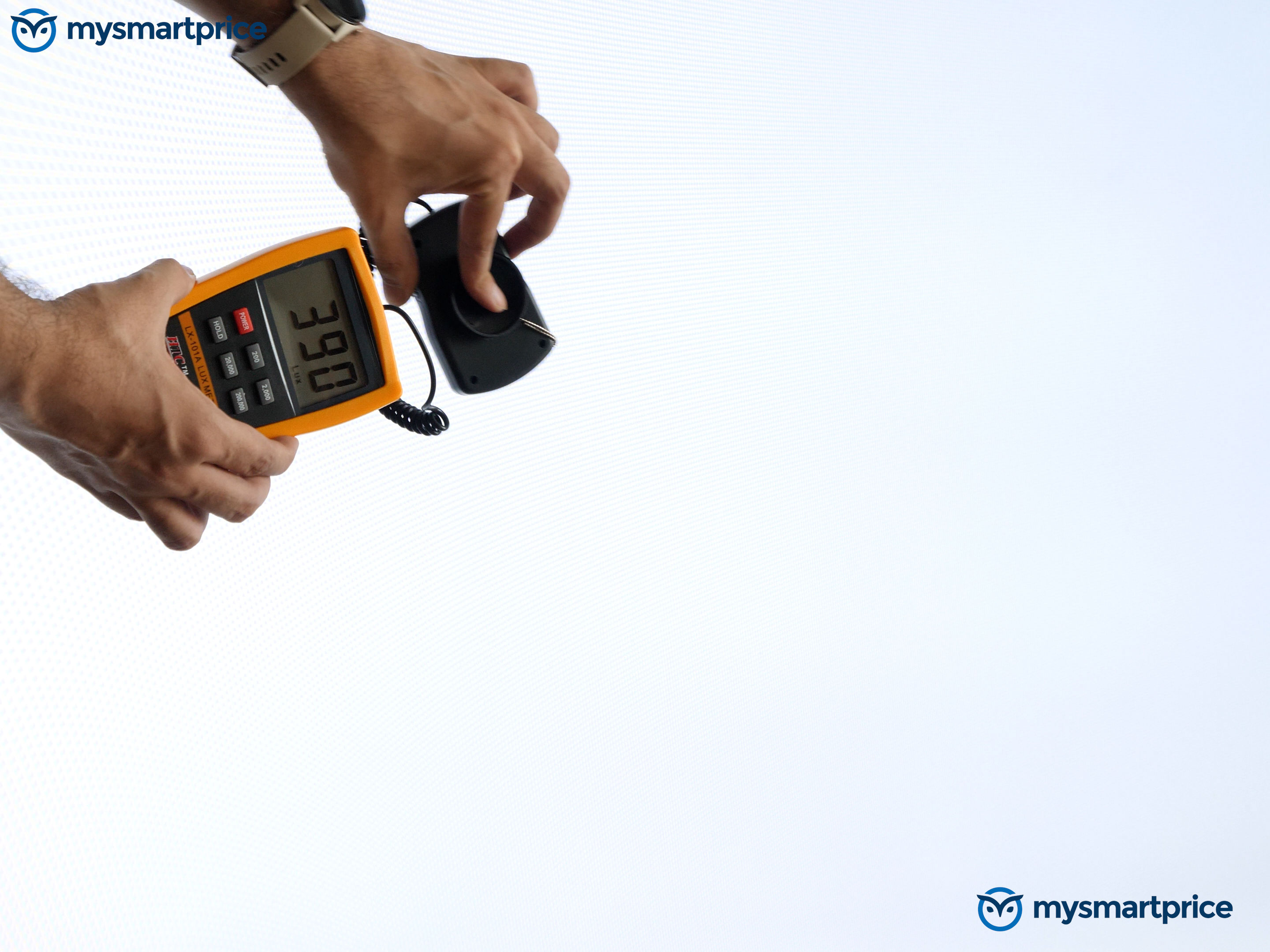 That being said, I didn't find brightness to be an issue during my usage of the TV. There is support for Dynamic Backlight too, so the screen can adjust according to the ambient brightness. However this TV can't do local dimming at all, so while watching dark scenes at night, the backlight feels a little too much at times. Naturally, the black levels aren't anything to write home about. Compare this to say a Oneplus TV U1s or Mi QLED TV, and you'll definitely get much better black levels there.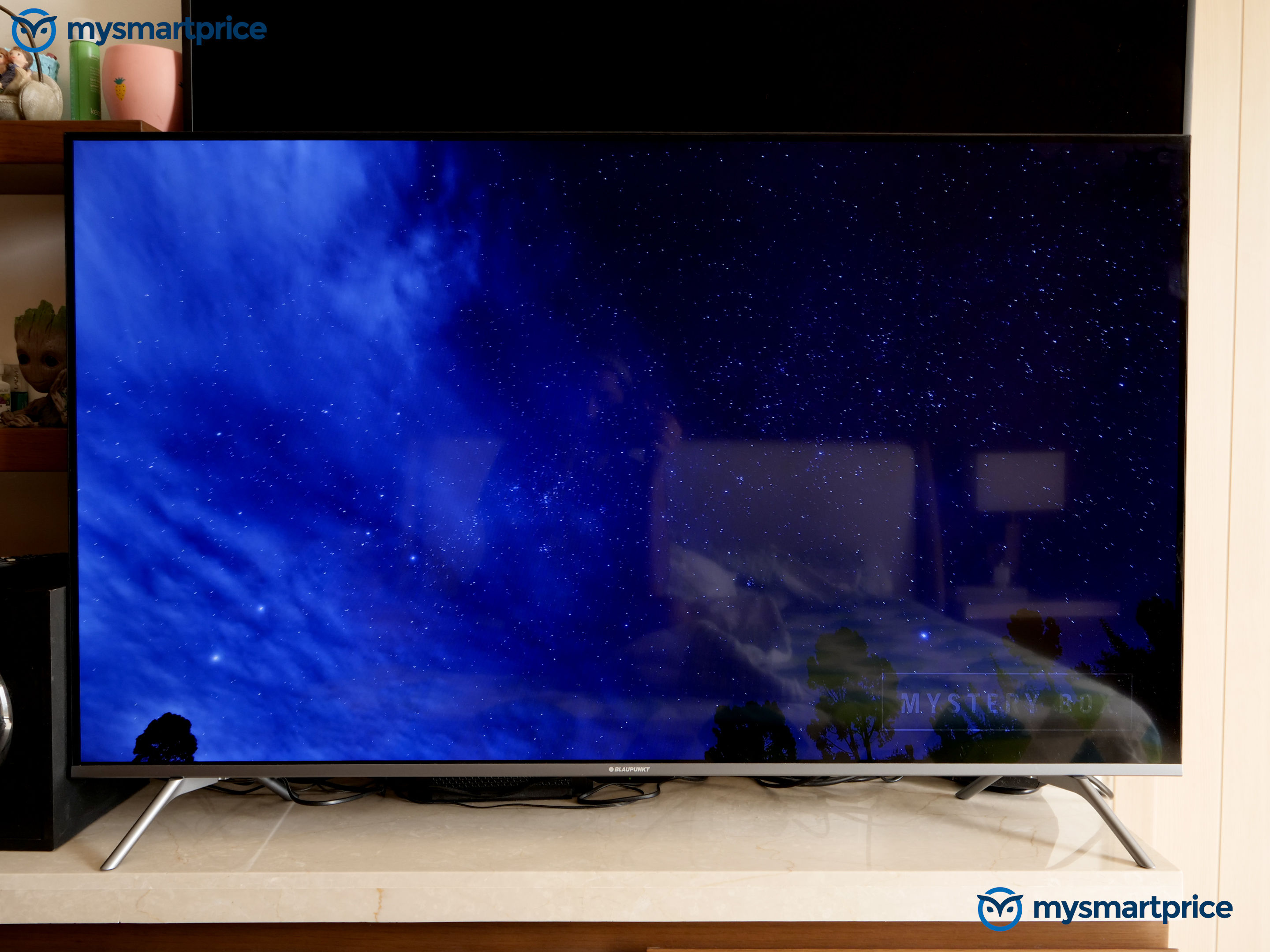 Also missing here is support for Dolby Vision, but it isn't a huge deal-breaker considering DV content is still not too readily available. What we do get here is support for HDR10 content, and that works as expected on the TV. I enjoyed watching HDR videos from YouTube, Netflix and Amazon Prime and the content looked great to my eyes at least in daylight. At night time, the unimpressive black levels do break the experience a bit, but then that's something we have to make peace with for TVs in this segment.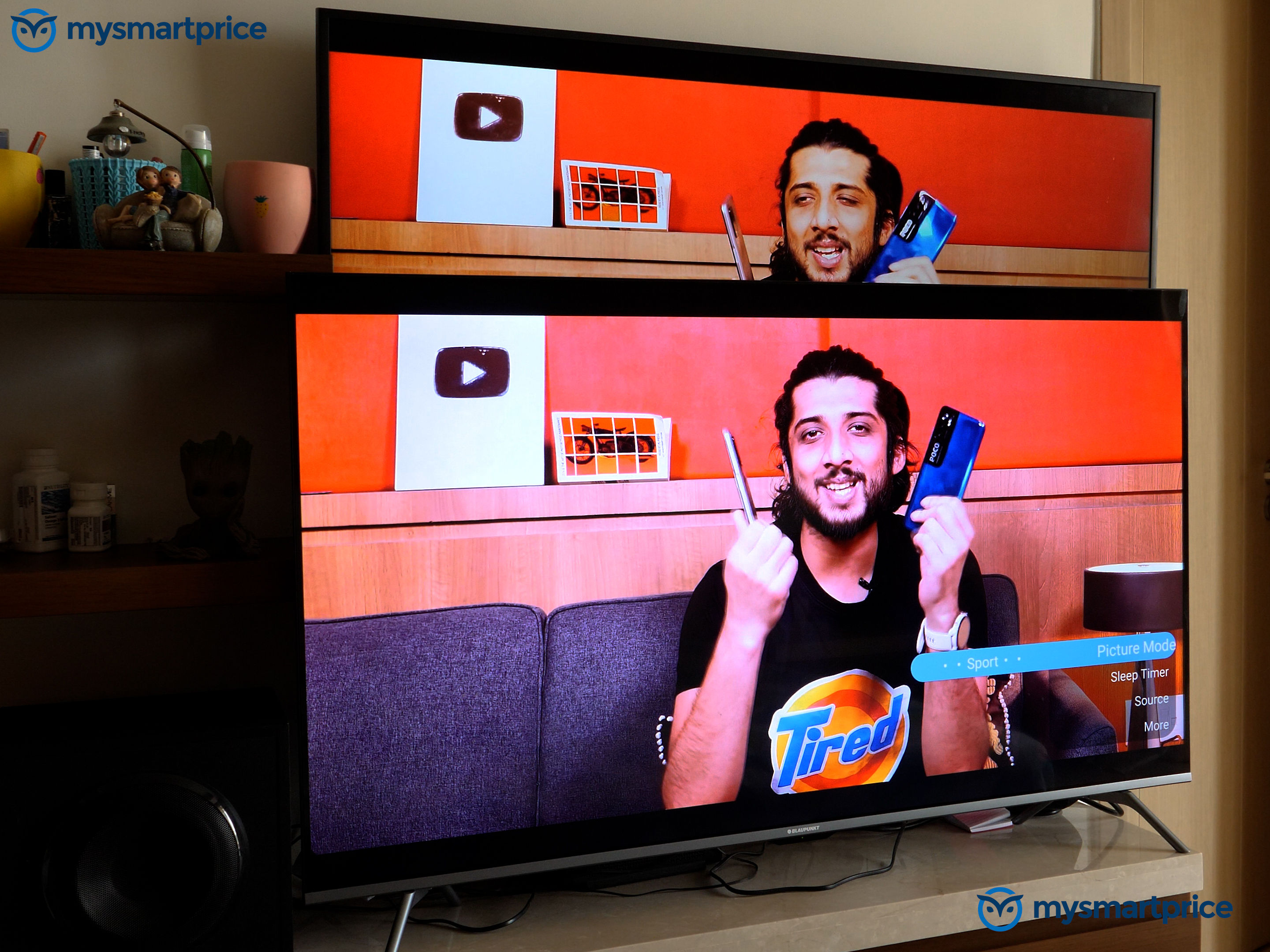 There are different preset picture profiles for you to choose from, or you can opt for manually tuning the contrast, brightness, color saturation etc. In my usage, I found the 'Vivid' profile to be the most appealing while watching content that has a lot of colors and bright scenes. However, it does tend to boost the saturation and skin tones get a reddish tint too. For closer to accurate color reproduction, the 'Movie' profile is the best. There's no support for MEMC here, but to be honest I didn't miss it a lot.
I didn't get a chance to test the TV out with Standard Cable TV content, but I think that shouldn't be a problem either. Overall, the picture quality of this TV is what you'd expect from a standard smart TV. Nothing really game-changing, but nothing too bad either.
Coming to the overall user experience, the TV comes with Android 10 TV and has 2GB of RAM along with 8 gigs of internal storage. In my usage, it was mostly smooth sailing, with some occasional hiccups here and there. The TV supports Quick Wake and can instantly resume from where you left off.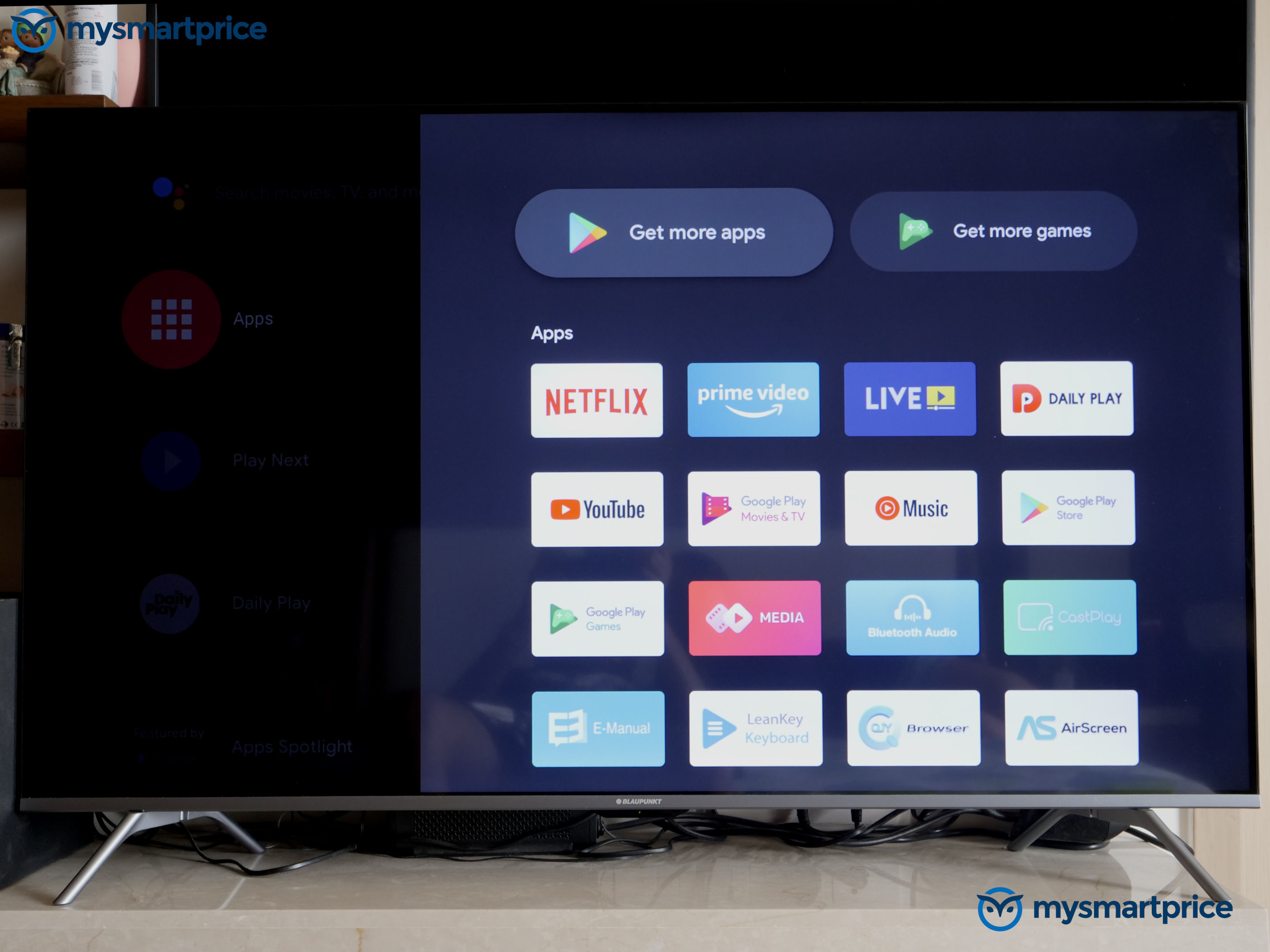 You also get access to all the apps and games via Google Play Store and the overall UI is what you get on any Android TV. I did miss having a content aggregator skin like we get on TVs from Xiaomi and Oneplus though.
Blaupunkt 55-inch 4K TV Review: Speakers & Extras
This TV comes with a 60W speaker system and coming from the Blaupunkt brand, I had my expectations set too high. Well, sorry to spoil your party but the speakers here are pretty average. They do get really loud, I could barely turn the volume above 30%. But the actual sound quality is not that great. The sound gets distorted too soon, and the bass response is really hollow and doesn't sound good at all. In comparison, the Samsung TV I have at home produces much deeper Bass and clear sound, without even making it its USP. All I'm saying is don't buy this TV for the speakers. It's not bad, but it's nothing special either.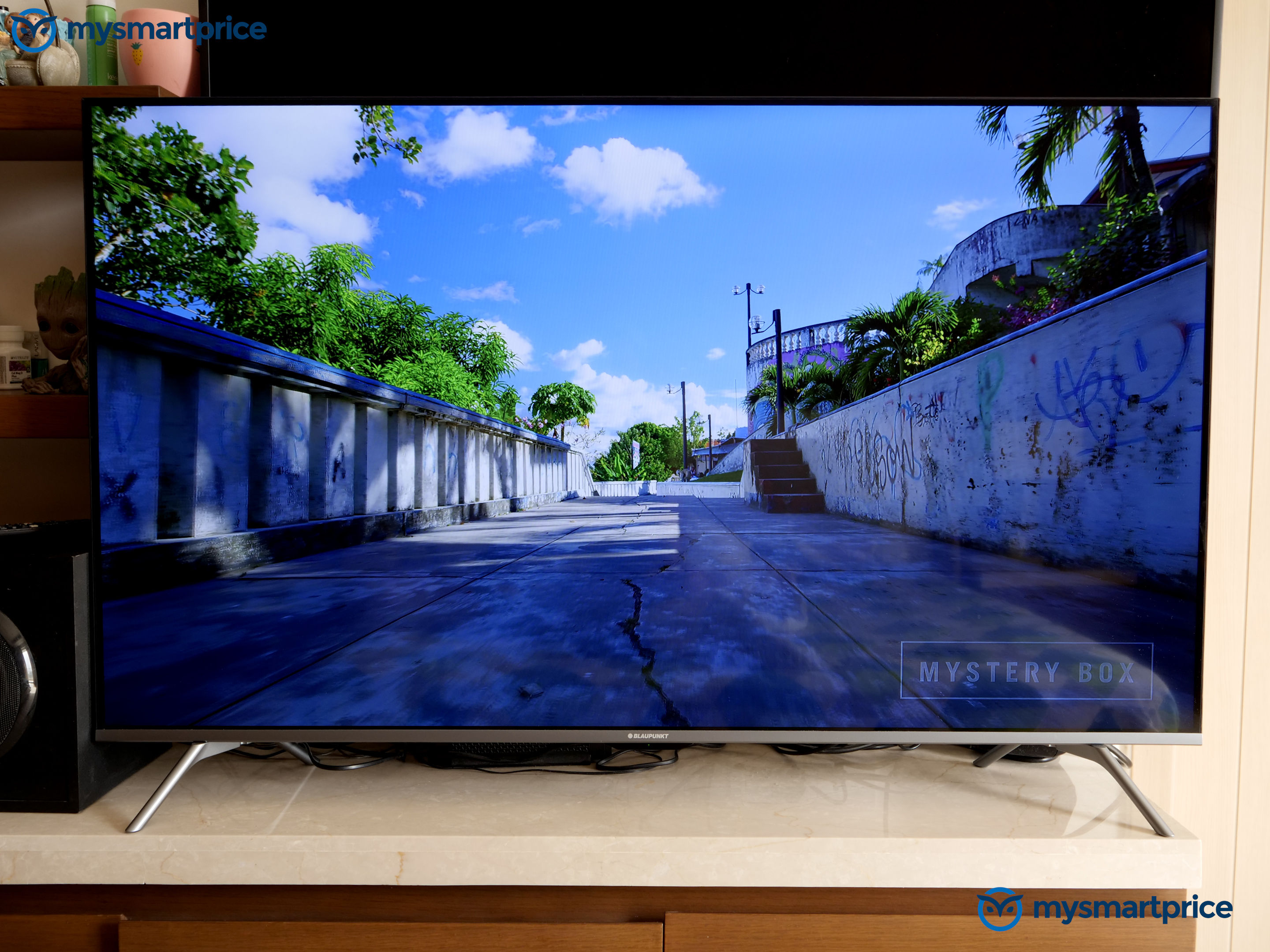 There is support for DTS Sound, and I would recommend you to keep it on, as that definitely adds some punch to the sound output. The TV also supports Dolby Atmos content, although you'll need an Atmos compatible sound system to use it. The TV also comes with two-way Bluetooth connectivity, so you can use the TV as a Bluetooth speaker. Although I wouldn't recommend it unless you're really short on options. I did use my own Bluetooth speakers to direct audio from the TV, and the BT connection was solid. The TV also comes with built-in Chromecast so you can cast content via your Android smartphone seamlessly.
Blaupunkt 55-inch 4K TV Review: Pricing & Verdict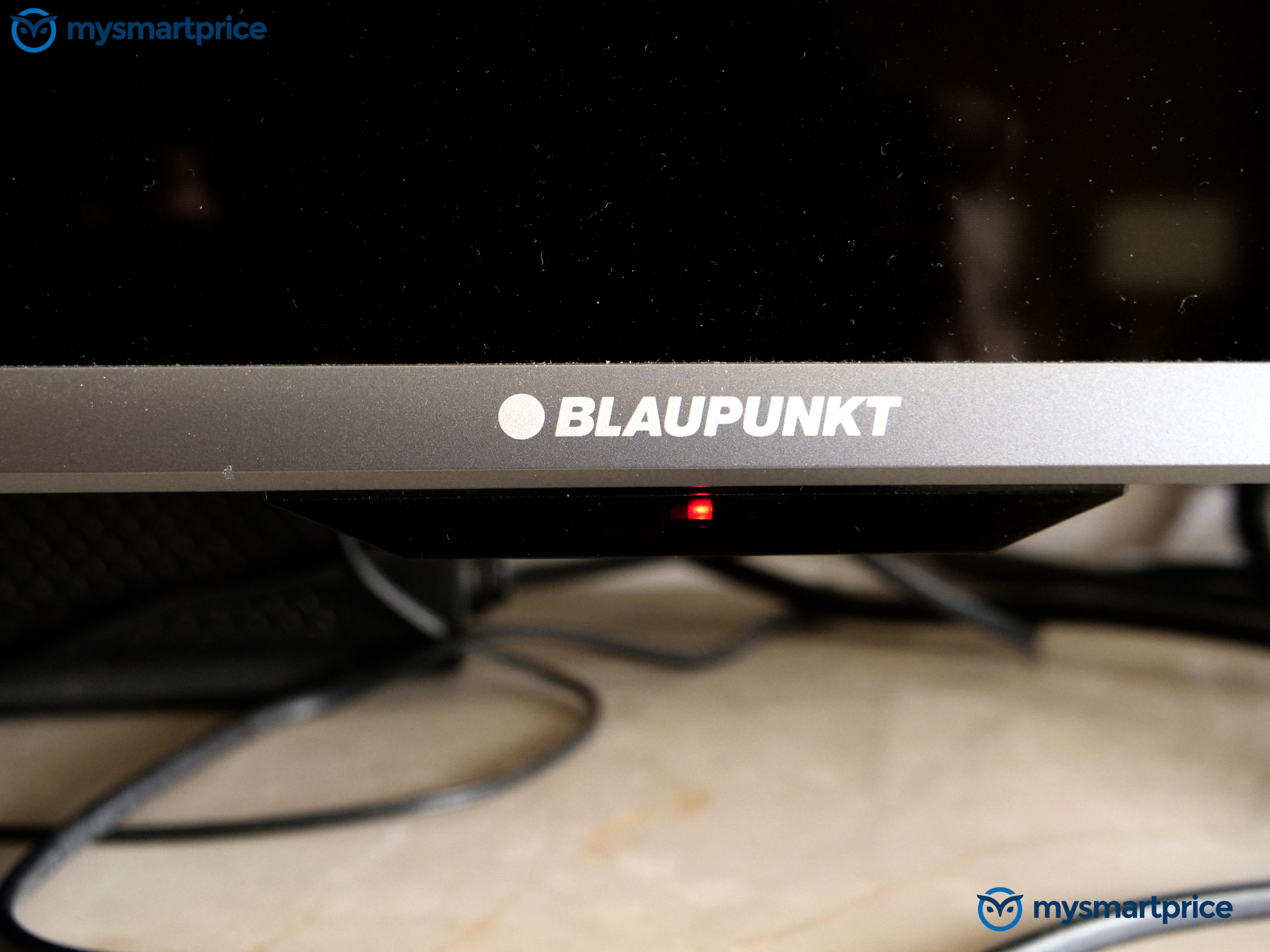 The 55-inch variant of the Blaupunkt 4K TV costs Rs 40,999 and it will be selling via Flipkart. To be honest, except for the branding at the chin there's nothing really Blaupunkt-ey about this TV. It looks like a Thomson TV, and works like one too. Now that isn't a bad thing at all as the actual TV experience you get here is not bad by any means. What this means is I am struggling to find a reason to suggest someone to buy this TV, especially since Thomson's own 55-inch OATHPRO TV sells for Rs 38,999 and offers support for Dolby Vision as well. Yes that one has a 30W speaker system, but the 60W speaker system here isn't any better.
If you're looking for a better TV experience, you can get the 55-inch Hisense A73F TV which comes with a 102W 6-speaker JBL sound system along with Dolby Vision and all the goodness. Then there are the standard 55-inch models from Hisense and VU around 41-42K too which support DV too.
So that's the story about Blaupunkt's 2021 TV lineup. As of now, it's just another decent product in the ocean of budget Smart TVs available right now. I wish they had done a little more to separate themselves from the experience that other SPPL brands are offering.