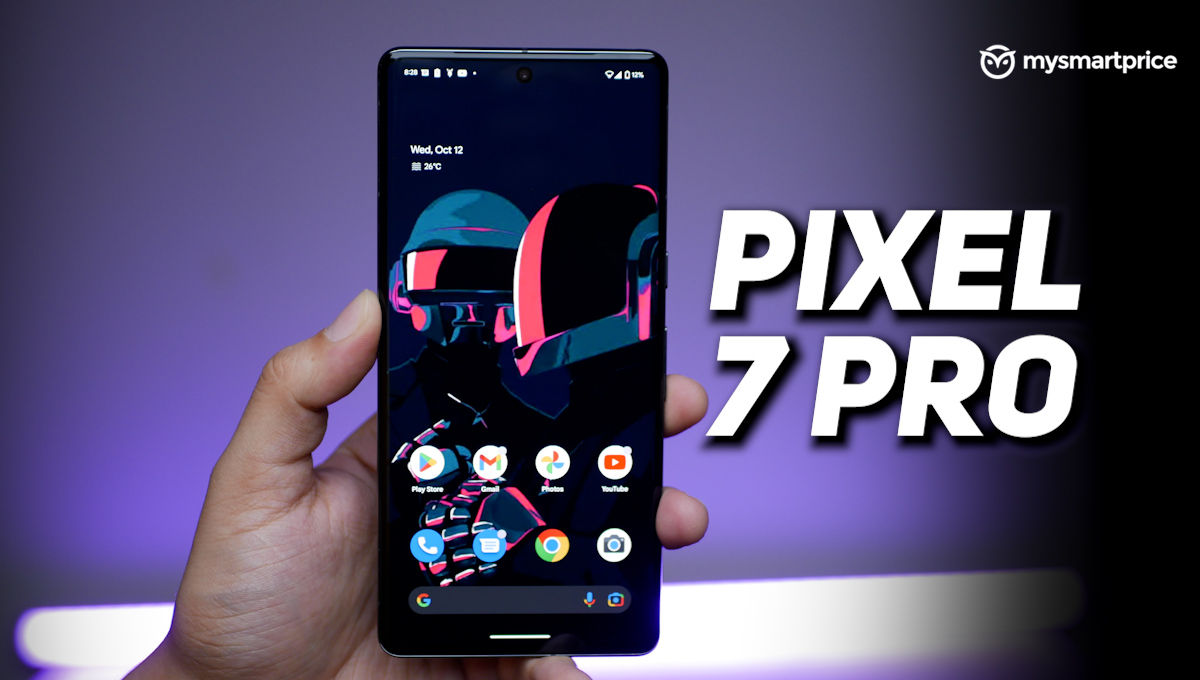 The Pixel 7 Pro is here. But before diving straight into the review, we have to talk about the phone that once was Nexus. The Pixel is one of the most paradoxical smartphones ever to grace the face of the Earth. It showcases the best of Android and a groundbreaking camera while not being as expensive. In fact, its unique feature set sometimes makes the latest top-tier smartphones from Apple and Samsung sometimes appears unnecessarily expensive. And yet, somehow, Pixels don't sell well.
What Is Good?
Beautiful display
Smoothest Android experience to date
Respectable camera performance
Surprisingly powerful for gaming
Live captioning is very useful
All-day battery life
What Is Bad?
Slow charging
Heats up when NPU is under load
No 8K video recording
Google upped the production of Pixel 6 devices last year to 7 million units. However, even if all of these were sold, it would pale compared to the 40 million units of iPhone 13-series sold just till January this year. Some might say it is fairer compared to the Samsung Galaxy S22 Ultra, but that also sold roughly 11 million units.
Pixel 7 Pro, the top echelon in Google's arsenal this year, is here to prove that an ultra-premium flagship doesn't need to cross the 1 lakh rupee barrier. Starting at 'just' Rs 84,999, it goes up against the mid-tier Samsung and Apple flagships this year, namely the Galaxy S22 Plus and iPhone 14 Plus. Thanks to its second-generation neural processing unit, Google's Tensor G2 SoC powers it that's capable of doing some interesting stuff like unblurring photos and taking cinematic video. As always, cameras are a key highlight, but then it also offers the smoothest Android experience we have ever experienced.
We recently received the Pixel 7 Pro and spent only three days with it. But given the evolutionary nature of Pixel smartphones, it seems enough to put our thoughts in the form of a review.
Google Pixel 7 Pro Review: Design & build
The Pixel 7 Pro is essentially a glossier version of the Daft Punk-esque Pixel 6 Pro from the surface. If last year's 'Pro' Pixel was Guy Manuel, this year, it's Thomas. And it's still very unique.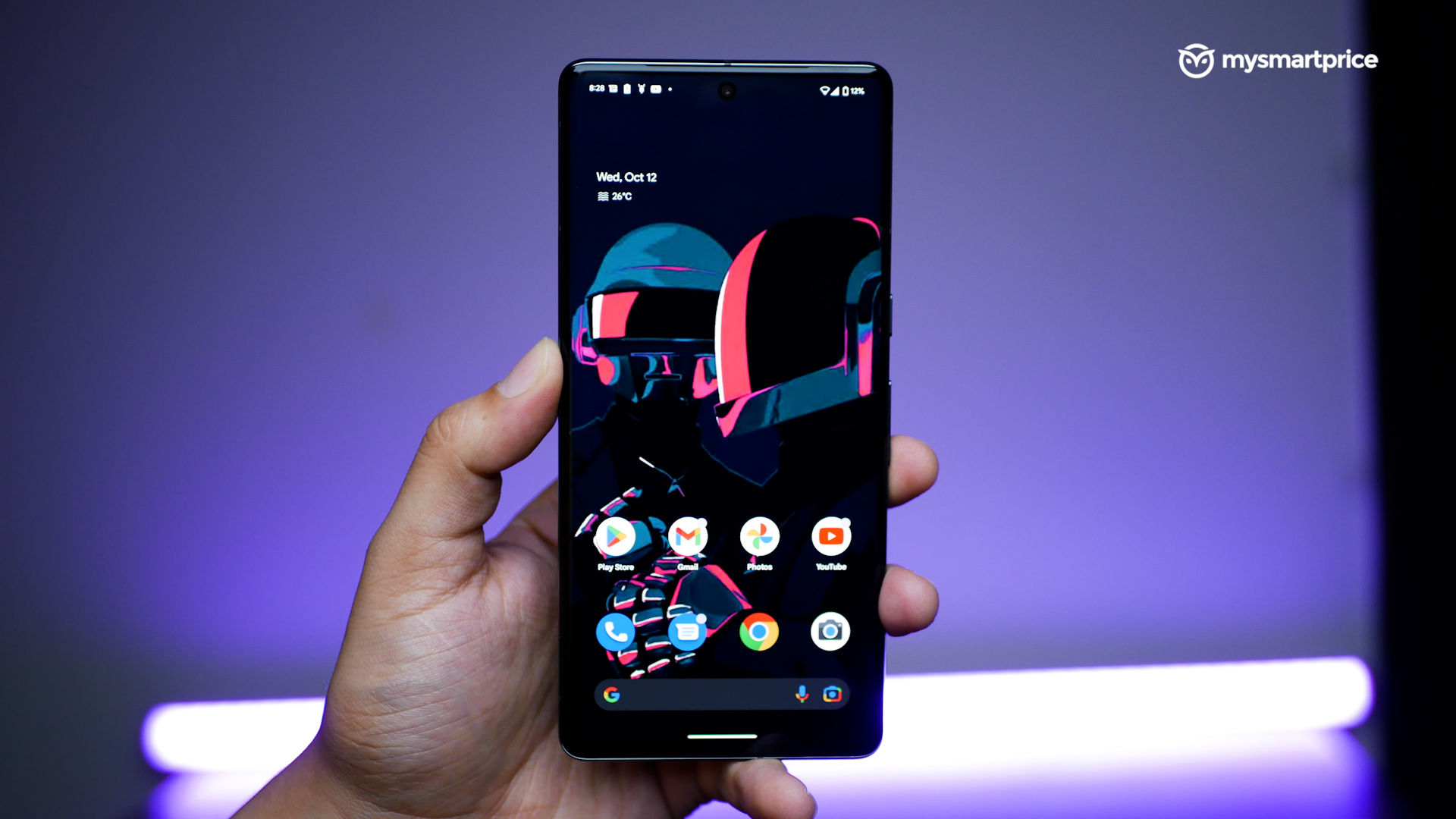 The rear camera module has a glossy metal strip with three cutouts – an oval cutout for the primary and ultrawide cameras, a perfectly circular one for the tele and the flash. While this isn't as big of a cosmetic change, it adds to the practicality, as the metal bit is slightly protruded to protect the cameras. Unfortunately, the 6 Pro's glass strip exposed all the cameras to the world's harsh realities. The rest of the rear and front are carved out of curved Gorilla Glass Victus. It comes in Snow (white), Hazel (olive green) and Obsidian (black) variants. Unfortunately, we received the last, and it's a nightmare to click photos of it because of how easily it catches fingerprints and lint.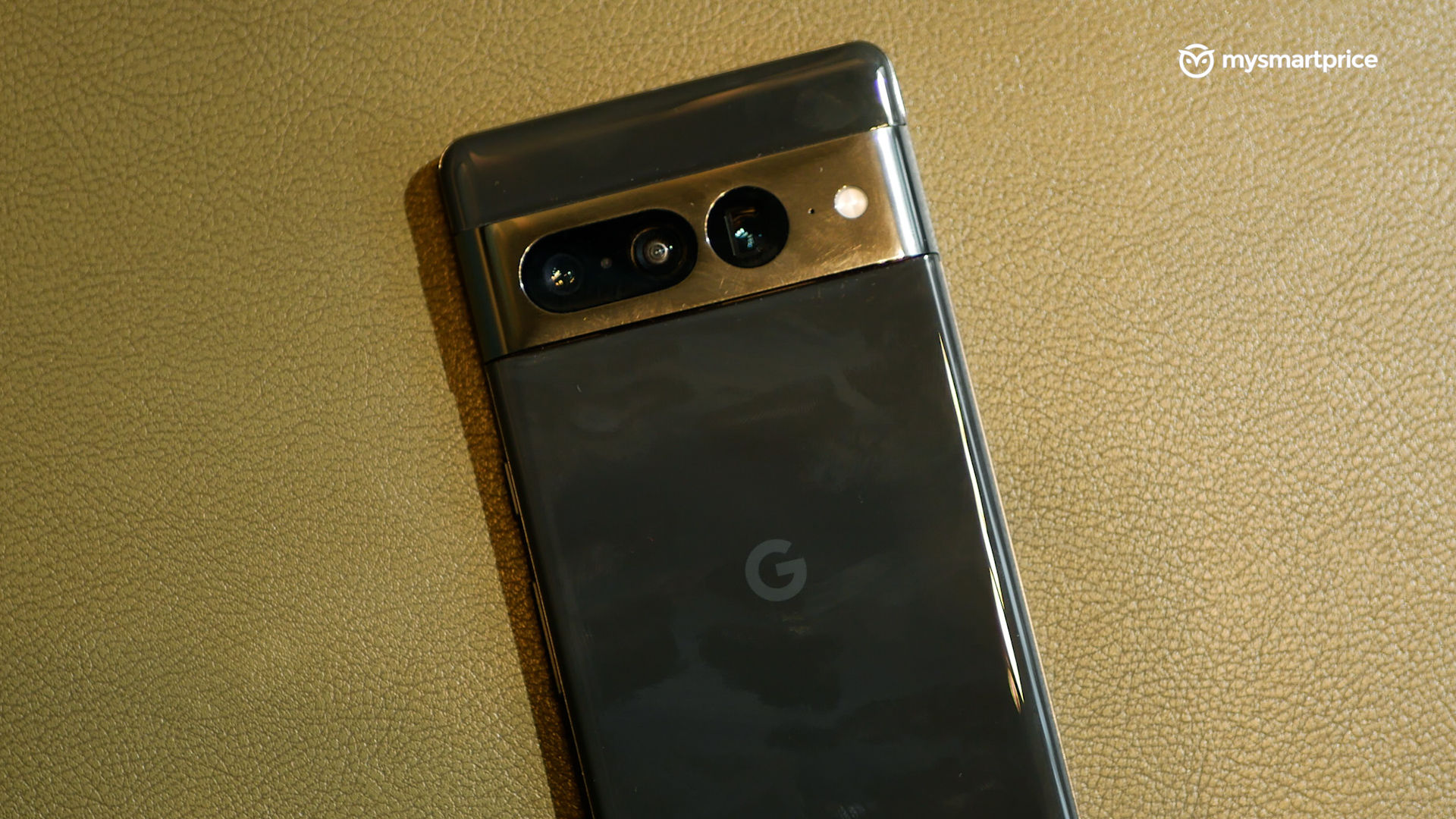 The frame of the phone is made out of metal too. The metal around the cameras is a part of the chassis itself. The phone is a millimetre taller and narrower than the Pixel 6 Pro, which is a very minute difference. Despite the curved glass on the front and back, the phone projects a rectangular silhouette and is eerily reminiscent of the Nokia/Microsoft Lumia smartphones. The in-hand feel is magnificent, albeit extremely slippery. It slips from every single one of its sides on every surface we have placed it on. Naturally, you don't want to carry this around in your pockets without a protector or case. But that's the thing, luxury always comes with its quirky compromises, be it cars, bags or smartphones.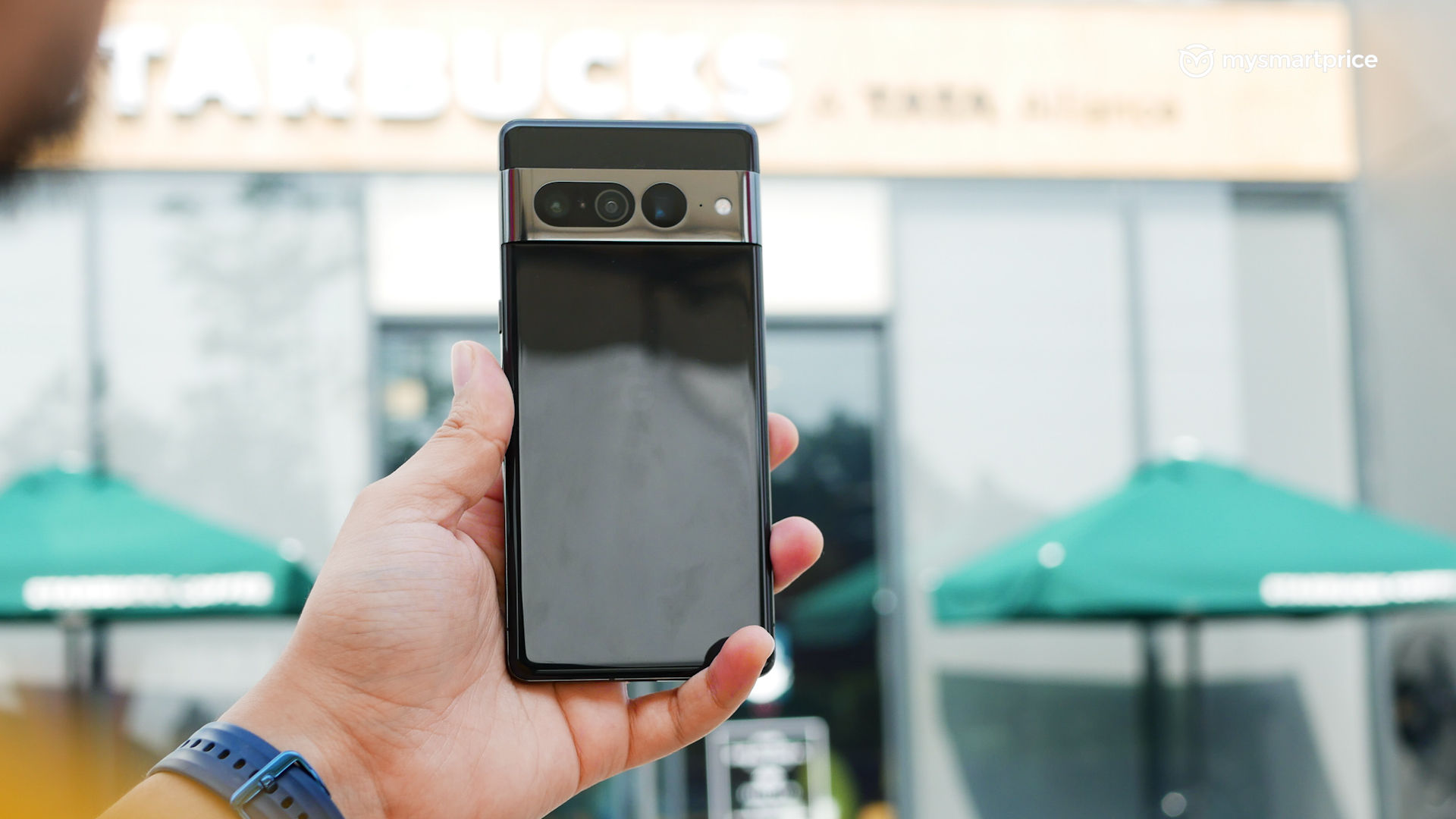 It's a heavy phone at 212g, and most of the weight is concentrated around the top of the phone. So if you're coming from a light phone to this, as we did, you will take time to develop forearm strength. The button placement is still the same, though, Pixel wants to stay unique with the lock button above the volume rockers. But this time around, it takes a lot of force to actuate the buttons.
This, the slipperiness of the phone, combined with the flipped button placement and actuation force, intensifies panic – especially in situations where you're required to lower the volume quickly.
In terms of other physical features of the phone, the bottom hosts two grilles, one for the mic and the other for the speaker and a USB Type-C port. The left of the phone is nearly clean except for two antenna lines and a SIM slot. The top makes way for a mic, an antennae line and an unknown capsule-shaped module. Some reviewers suspect it's a 5G antenna, but we aren't sure about what exactly it is.
It also comes with IP68 certification for resistance against water and dust damage, so you can take it swimming with you to click some sick underwater shots.
Google Pixel 7 Pro Review: Display and audio
The front of the Pixel 7 Pro is blessed by a gorgeous 6.7-inch AMOLED display. It is an LTPO panel with a 120Hz refresh rate and HDR10+ compliance. But, unlike the similarly priced Galaxy S22+, the Pixel 7 Pro goes all in with QHD+ resolution.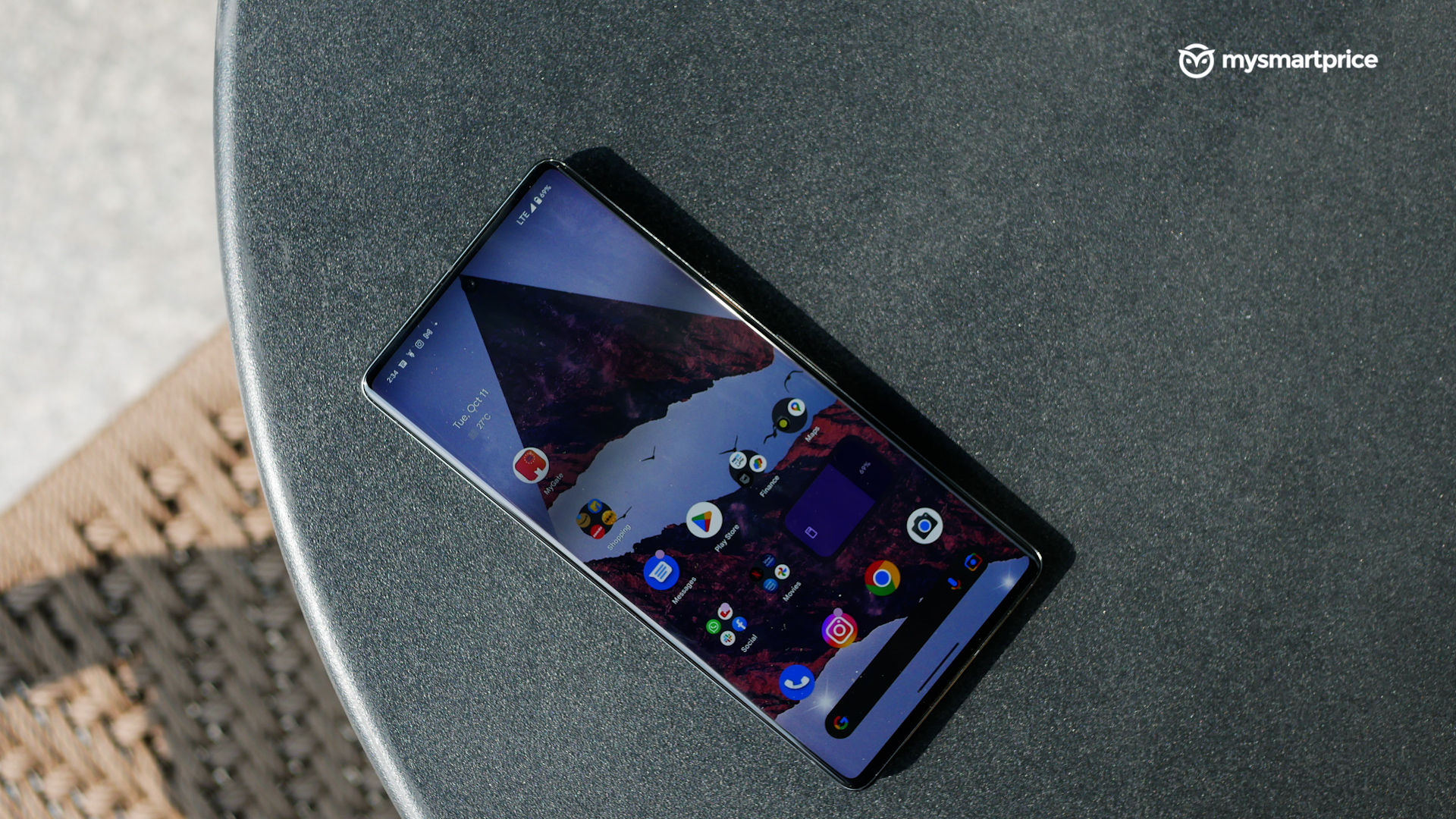 Combined with the optimisation of the software, the Pixel 7 Pro offers the smoothest perceived performance we have ever seen in an Android smartphone. The touch inputs on display feel like an extension of your fingertips. Every single transition and every single animation seem fluid and well executed. Even under sustained heavy loads, the touch inputs never falter – in the truest sense, it is buttery smooth.
The Pixel 7 Pro is top-notch in terms of colours and contrast too. It's punchy, vibrant and super-crisp. We have watched at least 3-4 hours of video content on Netflix, Prime Video and YouTube ever since we received the smartphone, and it's been a treat. It's sometimes difficult to HDR content on Netflix, but the movies and series that do support it have some noticeable differences in darker scenes and scenes that are extremely colourful. The Chilling Adventures of Sabrina is one such series, but thanks to HDR, the dark scenes tend to stand out.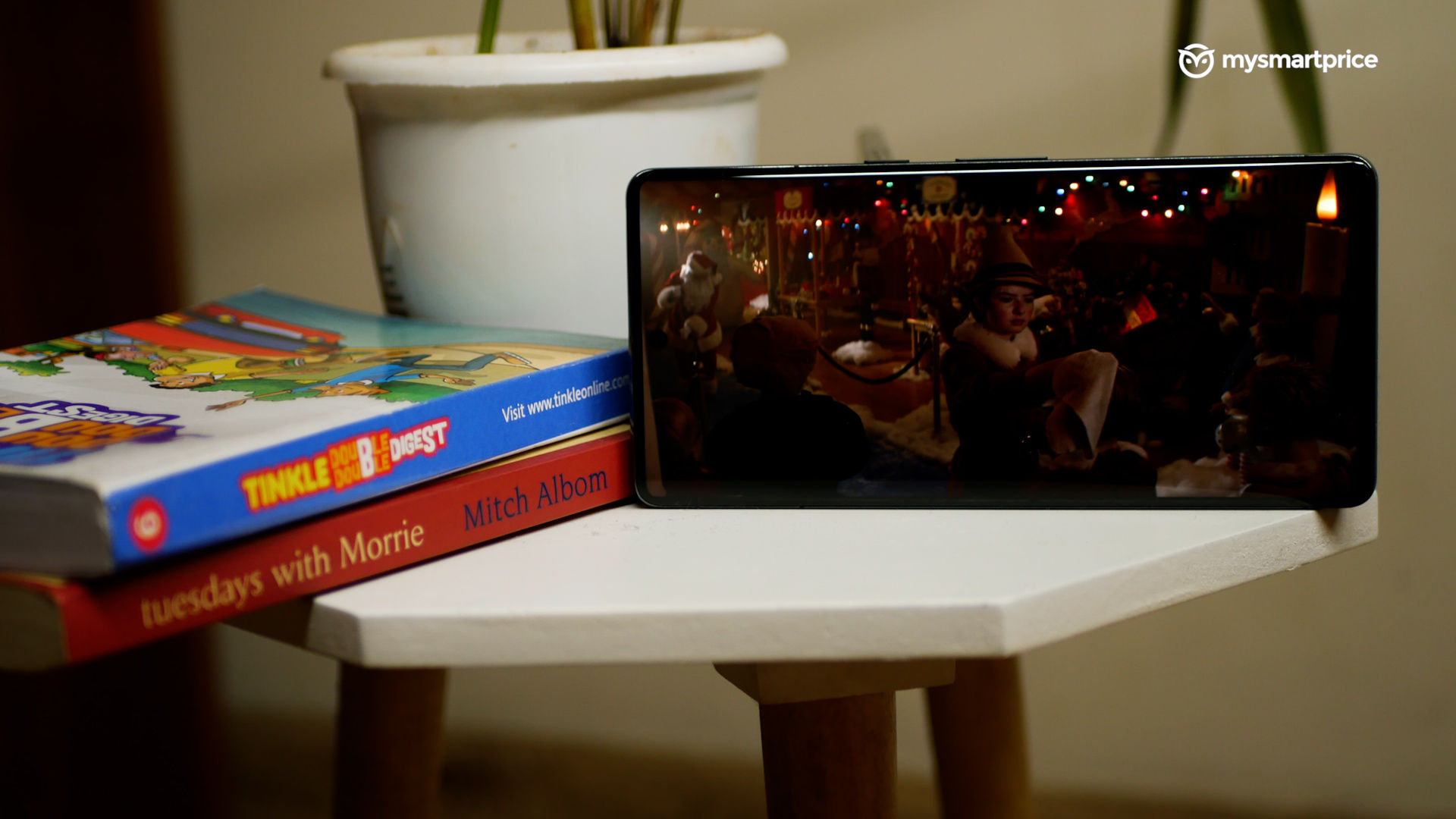 The sprawling display is flanked by dual stereo speakers. They aren't tuned by any big brand like Dolby or Harman Kardon, but they can get very loud and have sufficient depth even at low volumes. The top-firing speaker does the double duty of being the earpiece while taking calls.
But if you look at it from the perspective of an upgrade from Pixel 6 Pro, there's not much difference in the display and the audio department, but that doesn't hold it back from being one of the best visual experiences in the business.
Google Pixel 7 Pro Review: Performance & software
Since 2021, Google has joined the elusive league of smartphone brands that also make their own SoCs. The latest chip in the spotlight is the Tensor G2. It sparked some controversy, as some publications weren't sure about its process node. As far as we know, it's based on a 5nm process, but its overall architecture is similar to that of the Snapdragon 888, with the same cores powering it, albeit at slightly different clock speeds.
But what sets the Tensor G2 apart is the way its neural processing unit takes care of the AI/ML tasks. A few of them don't exactly classify as 'needs', but their 'wants' nature greatly enhances your quality of life. It fuels all the yummy camera goodness, which includes the trademark contrasty image processing, Night Vision, Magic Eraser tool and the new Unblur feature. It also powers all the live captioning and translating, which is faster because everything takes place on the phone itself. Heck, it'll even let you answer calls without you ever having to speak into the mic – that's how far they have taken live captions this time. The NPU also powers the adaptive battery and charging tech as well. But here's the trade-off – heat. The phone runs hot whenever an AI/ML intensive task is running.
It's the first time we saw Android 13 in its full glory. Our impressions have mostly been positive, except for some bugs, but do bear in mind that Pixels are known for receiving timely updates that promptly fix most bugs. So, first, let's speak about the positives before getting a little salty.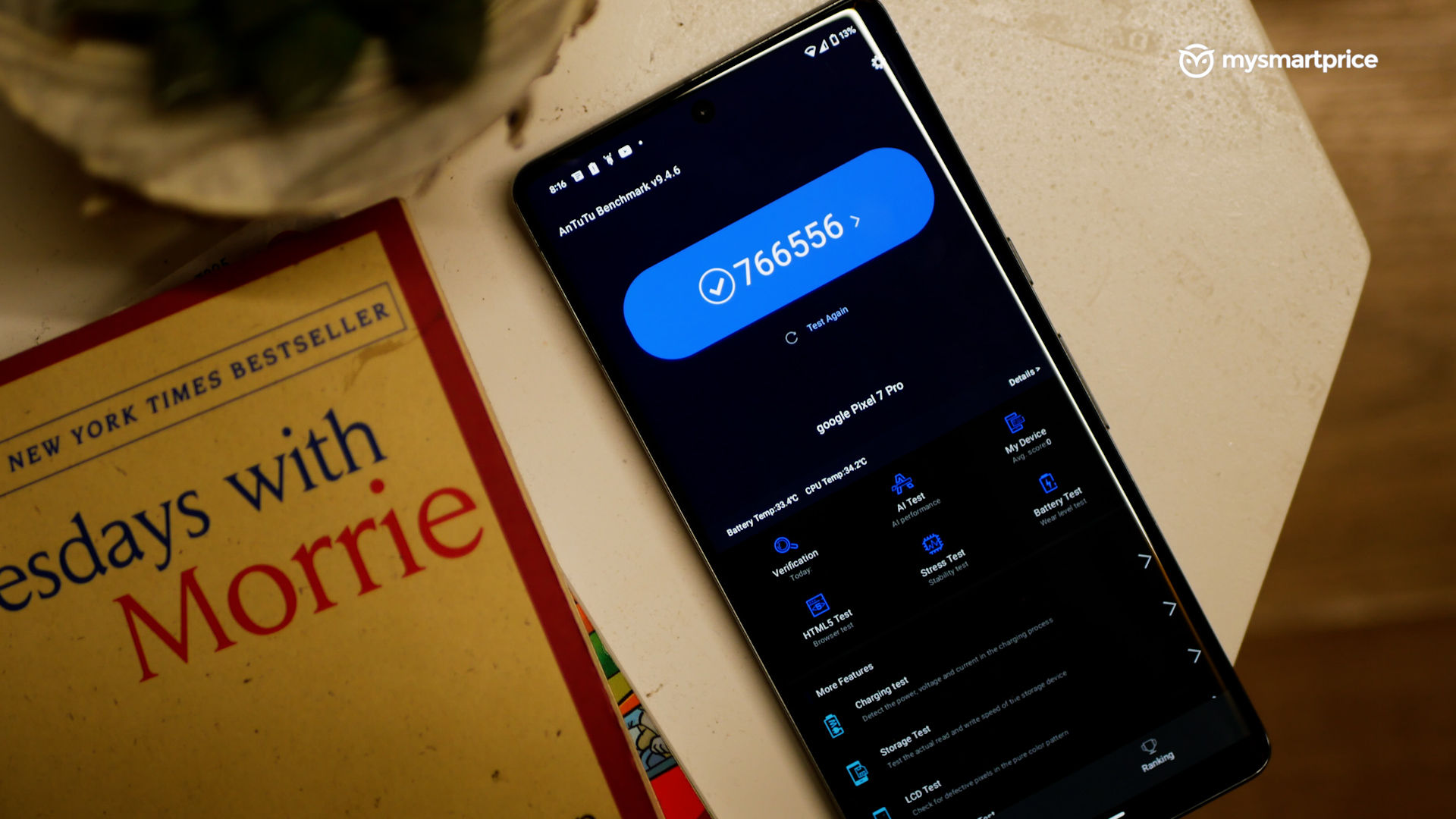 The day-to-day experience that Android 13 offers are absolutely clutch – we haven't spotted it getting unnecessarily warm or slow. The performance is always on tap and consistent. We have spoken about how most of our UI interactions were while talking about the display, but it shattered our multitasking test in the smoothest way possible.
We used Maps and YouTube Premium in picture-in-picture mode while shuffling between Instagram, WhatsApp and Gmail consistently for about 15 minutes. The phone did heat up a bit, but there was no impact on multitasking. Pulling up the multitasking menu was always smooth without a single jitter, and the phone kept taking our touch inputs reliably.
It's an excellent phone for gaming too, and we would go out on a limb and say it has the capability to up against the iQOO 9T, at least in some regards.
We tried Apex Legends Mobile on various settings. On UltraHD graphics and Very High frame rate settings, the Pixel 7 Pro gave us consistent performance, running on an average of 50fps. In ExtremeHD and Ultra frame rates, the phone got slightly warm to touch around the bottom but still managed a consistent 60fps. On Original graphics and Medium frame rates, the game hovered around 30fps, but again, there were no major frame drops or stutters. Unfortunately, after 30 minutes of gaming in different settings, the battery dropped by 10%.
The fancy live captions feature is a godsend and is extremely useful for different use cases. The recorder can instantly transcribe speech, and now it even supports the Indian English accent. While the speech-to-text isn't perfect, it's good enough to save journalists an hour's worth of work.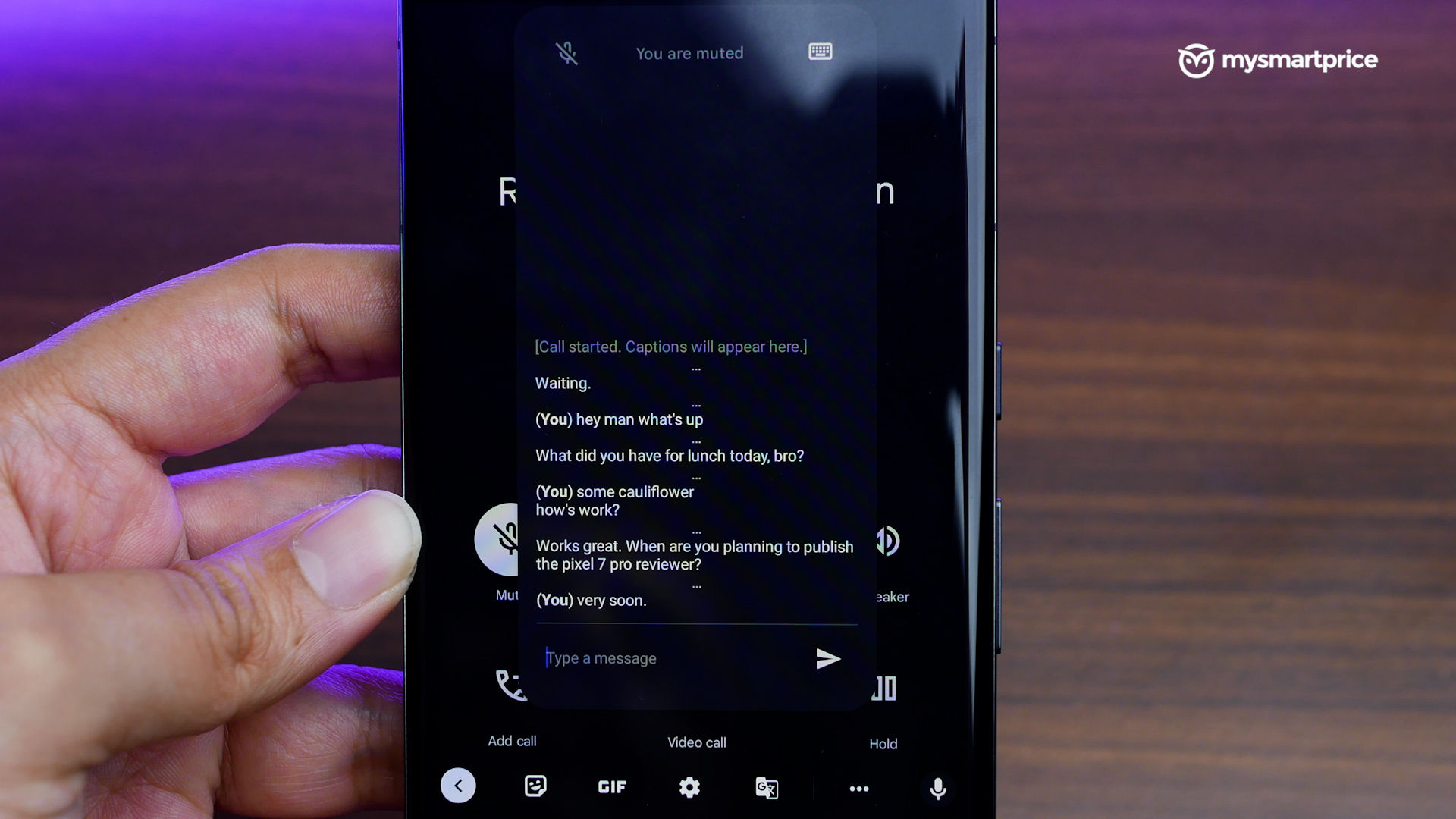 The live captions can also be used in calls. After enabling this in the live captions settings, you can communicate on a regular phone call without speaking a word – simply by typing out your sentences. The receiver listens to an AI voice, but they also get a voice prompt that informs them that they won't be listening to your actual voice. The cool thing is that the engine live-transcribes what the other person is saying, although it only recognises English as of now. We found it very useful when having a small but important conversation with our friends while we were stuck in meetings. Just a suggestion, but you can also use it to show passive aggression just in case you're mad at your partner or friend.
Now, let's come down to the cons of software experience. Two apps, namely Call of Duty: Mobile and YouTube, seemed to be the worst optimised. As of the latest software update, YouTube's picture-in-picture was a nightmare to use, with strange UI elements appearing in the window. There was also an in-app bug that we came across that we can't quite put into words. So give it a look yourself.
In Call of Duty: Mobile, we had a strange UI bug in the game running in a windowed mode, where the back and the home gestures were disabled. The only way to get out of the game was by opening messages from the notifications shade. It seems like the game isn't optimised for the phone. Nevertheless, upon playing the game, it ran smoothly at Max graphics and Very High frame rates. Again, we didn't observe any major heating during this period, nor did we see any massive frame drops.
These were the only two gripes we came across so far, but because Pixel smartphones are always evolving, we expect Google to churn out software updates to fix these issues fairly quickly. But we are happy to see that they worked on their heat management in general usage, as many users complained about the Pixel 6 Pro heating up in the lightest of tasks.
Google Pixel 7 Pro Review: Camera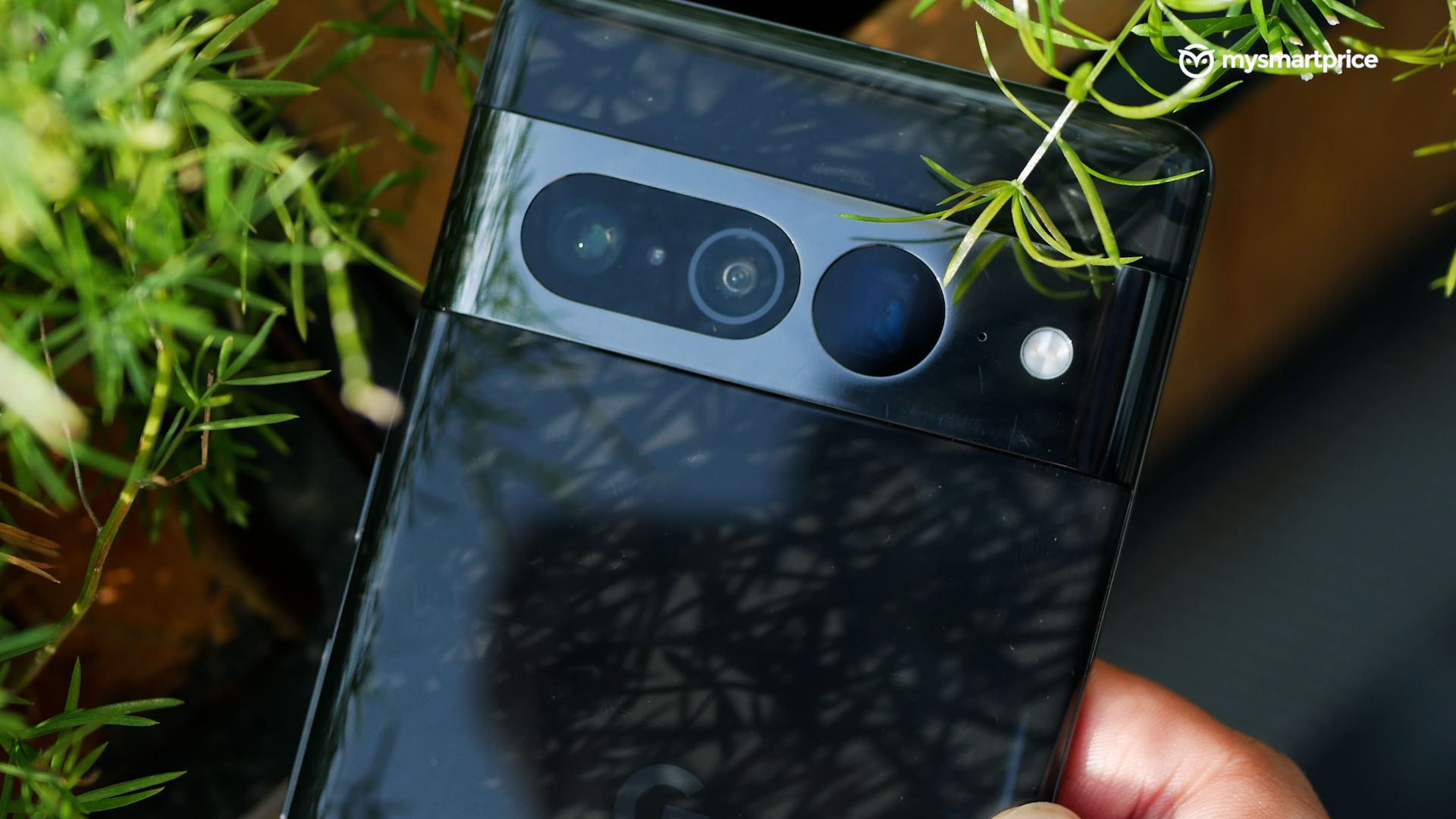 On paper, it seems like the Pixel 7 Pro has a camera unit copied and pasted from its predecessor. In reality, that's true, but only to an extent. The primary camera has a 50-megapixel sensor at its heart, whereas the ultrawide and telephoto deploy 12- and 48-megapixel shooters. At the front is a 10.8-megapixel selfie snapper.
While the sensors remained the same, there were tiny tweaks in the lenses. The ultrawide has a wider field of view, at 114 degrees now, whereas the focal length of the tele has been increased to 120mm from 104mm, earning it the real 'superzoom' moniker with 5x optical zoom. The tele can zoom all the way to 50x using hybrid zoom.
There are some advancements in the processing, too, Night Sight takes half the time to churn out a final product, there's a new Cinematic Blur mode that blurs the background of a subject in a video, and Real Tone claims to make skin tones even more accurate than before. There's also support for 10-bit HDR recording, and staying true to the overall 'accessible' nature of the phone, you get a feature called 'Guided Frame' that can guide visually impaired people to take the perfect selfie using haptics and voice assistance.
While that was the highlight reel, let's take a closer look at how the pixels of Pixel perform.
Daylight performance
The Pixel 7 Pro captures stunning, contrasty shots in the daytime with all its cameras, typical of Pixel smartphones since 2016. Unlike Samsung, the shots don't have heightened blue or green tones or appear unnaturally saturated. One thing that you need to get accustomed to is the difference between the shots first shown in the viewfinder and the final result. It's a night and day difference, but one that instils confidence in you after a couple of photographs.
The primary camera is the most consistent daytime performer in all parameters, be it details, colours, shadows, highlights or contrast. It latches on to focus quickly and does its duty of clicking a quick shot fairly well.
HDR
HDR performance in the daytime is among the best we have seen across smartphones. It can recover highlights and shadows from a setting with very harsh light. In some photos, the HDR effect may be obvious, but in others, it's subtle and effective.
Telephoto performance
Sometimes, the AI on board gets confused while picking the right camera. For example, when zoomed in at 5x, the AI sometimes chooses the digital zoom of the primary camera over the telephoto. This effect is obvious when the switch happens midway between clicking a photo – you see a parallax shift in the viewfinder itself, followed by the autofocus locking in. All this usually happens in the background without you ever noticing it, but there are times when it gets in the way of clicking a crucial photograph.
When zoomed all the way in, the telephoto camera clicks shots that appear clear at first with somewhat discernable details. It is fun to use, nevertheless, when zooming in on things that you won't usually see with your naked eyes.
Ultrawide performance
Because of the limited bandwidth, the ultrawide camera gets from its 12-megapixel sensor, the shots don't have rich details, even in the daytime. There's also a little bit of noise in photos taken by the ultrawide camera.
Indoor shots
The camera system tends to struggle sometimes with indoor lighting, especially with RGB LED lights. It can't seem to distinguish the difference between magenta and blue lights. Our living room is lit by magenta lights, but the processing tends to correct it to blue. Under white light, the shots appear with the correct white balance. The sharpness of the photos was also acceptable.
Pixels have a history of capturing great portraits, but that seems to be faltering this time around. We often found the edge detection to be inconsistent, chucking out a piece of our shirt or shoulder. The background seems to be blurred with the correct gradient, appearing natural. Even night portraits came out good. We tried portraits with different skin tones, and the results were mostly accurate.
Tricky lighting (sunset) performance
During sunsets, the wide-angle camera tends to miss out on finer details, yielding photos with a watercolour painting effect due to heavy processing. In extremely low light, photos taken by the telephoto camera sometimes seem not to use any processing whatsoever.
Night Sight/Astrophotography performance
We were fortunate enough to spot a near-full moon during our testing period, and it gave us some satisfactory results. We also tried astrophotography with the Night Sight mode, and we were surprised to see some stars in our photos, even in a light-polluted place like Noida. Some stars were also visible with human subjects.
Special camera features
We also tried some special modes, like Action Pan, but these were indoors on a toy car. So, we are guessing our results weren't truly representative of the final potential of this mode.
Video performance
Video capturing is decent, if not the best, in class. The Pixel 7 Pro's camera system maxed out on 4K videos at 60fps. The new 10-bit HDR and Cinematic Blur modes are available only in FHD videos shot at 30fps. There's also a Cinematic Pan mode hidden within the stabilisation modes that helps in taking stable pan shots in slo-motion.
We preferred the output in FHD HDR10+ because we got better colour depth and contrast. The 4K footage is decent, but it tends to heat the phone very quickly. Also, you get a maximum zoom of 20x in video mode. We are yet to try out the video capabilities of the Pixel 7 Pro properly, and we will update this piece very soon with our findings.
Selfie performance
Though, the selfie camera leaves a lot to be desired for a Pixel smartphone. The 10.8-megapixel clicks blurry photos with not enough details even during the day. Our faces, somehow, lacked the classic contrast appeal of Pixel photos.
Unblur & Magic Eraser Tool
Moving on to the post-processing tools at our disposal, we spent quite a lot of time using the new Unblur tool. The Unblur tool works best in photos that have a blurred human face in the background. It doesn't work as well in shaky photos or photos that are entirely blurred – the algorithm needs some facial features to work with. When the results come out, they aren't mind-blowing but very practical. We asked some of our consenting friends to send their photos, and here's how the final result looks.
The Magic Eraser tool has been around since the Pixel 6 Pro, and its functionality has been copied in other Samsung and Xiaomi smartphones as well. As far as we can see, it hasn't made any leaps since its last iteration.
Google Pixel 7 Pro Review: Battery life and charging
The Pixel 7 Pro packs a chunky 5,000mAh battery in its curvy body, which is quintessential for running this beast rocking a QHD+ display and such high-level AI/ML capabilities. Skipping the charger is nothing new for smartphone companies these days, and the Pixel 7 Pro, too, ships without a bundled charger. It does support 30W fast charging via USB-PD. You get a prompt of 'Rapid Charging' whenever it detects a suitable charger.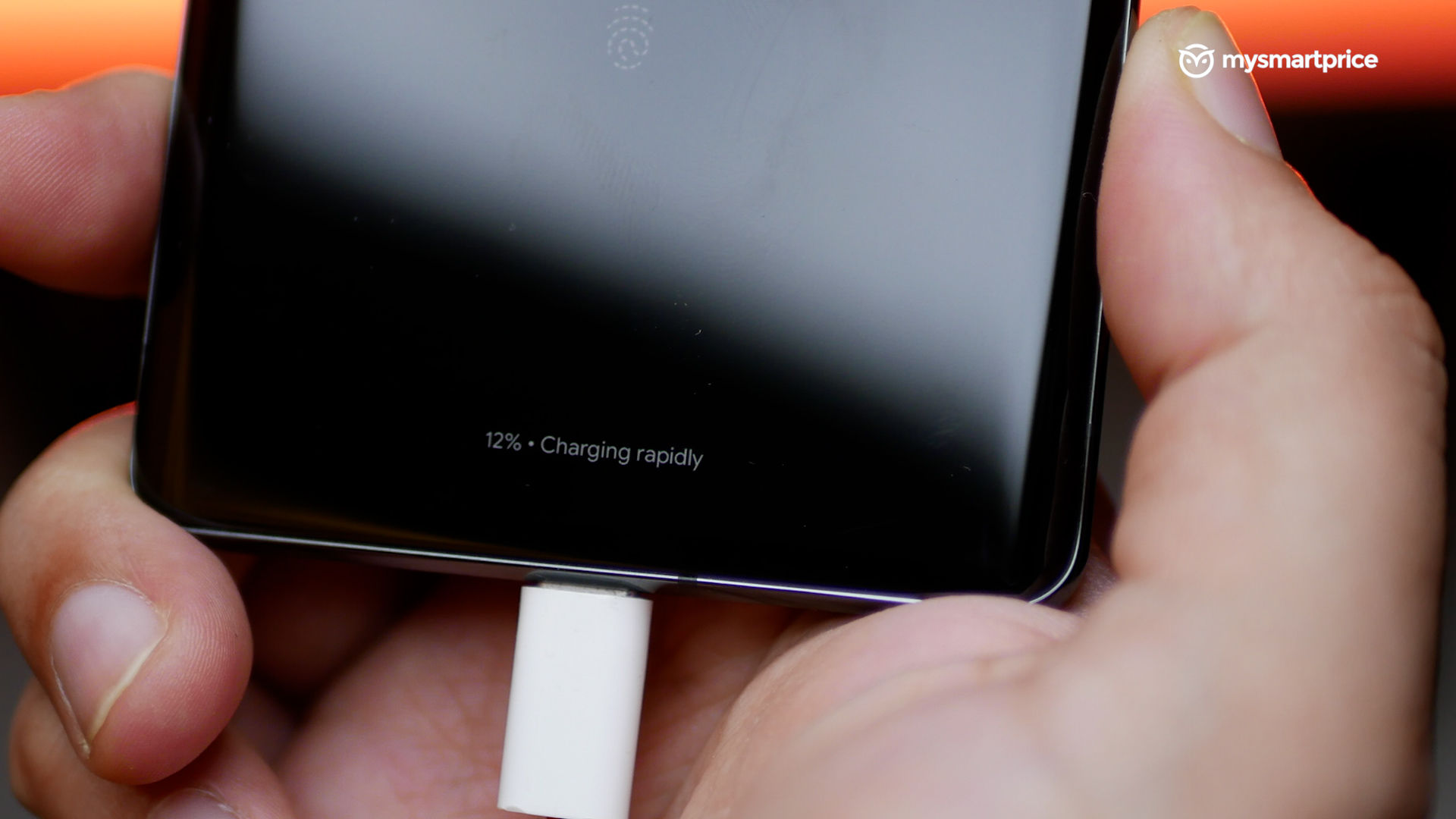 During our brief course of reviewing, the Pixel 7 Pro did deliver its promise of being an all-day phone, but with moderate workloads that didn't involve a lot of shooting. On days when we shot and edited a lot of photos, we were able to eat into the battery fairly quickly. On such times, a 30% boost around the evening kept us going till 11 at night.
Topping up the battery entirely took us about two hours with Adaptive Charging turned on, which is about the time a Samsung flagship would take. It also heats up like crazy during the process, which was concerning for us.
The Pixel 7 Pro didn't have enough time to learn our usage and charging patterns, so these numbers are just provisional for now, and we will be updating this space as well after spending a couple of weeks with it.
Google Pixel 7 Pro Review: Verdict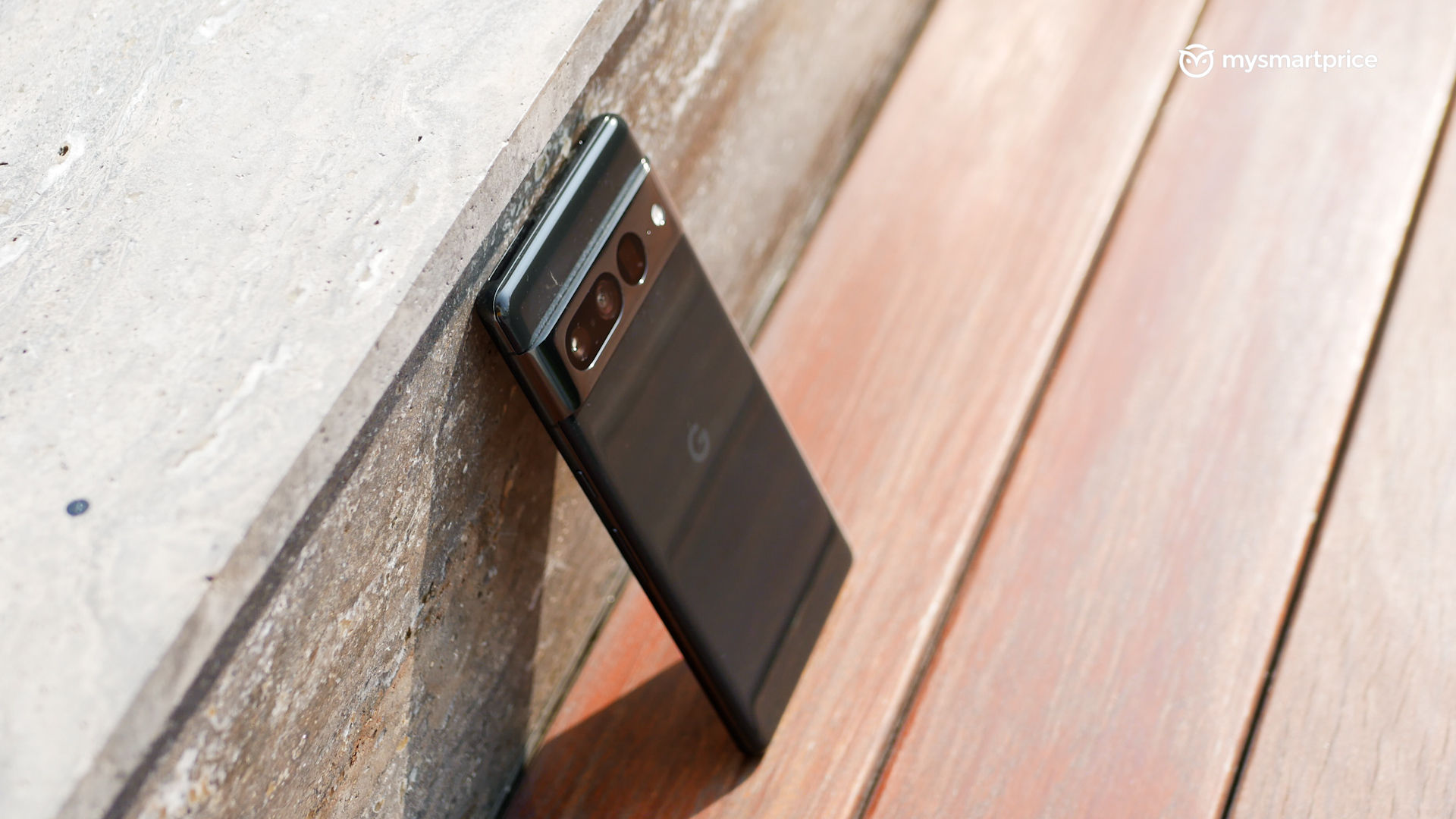 The Pixel 7 Pro is a testament to evolution – it builds on all the bleeding edge features of the Pixels of the past while ironing out many of its old issues. It offers an unbeatable user experience, at least for Androids, and a respectable camera system, at least for shooting photos. We love the live captioning and accessibility features that Google is trying to bring with the latest upgrade. It has enough power on tap to game on, even though it's not being advertised as a gaming phone.
Despite its all-rounder nature, it falls short on charging speeds and heat management, especially when running the camera and some other NPU-intensive features. There are also a few app-optimisation issues that need to be fixed.
The selling price of Rs 84,999 is a bargain for a flagship so capable and reliable if you ask us. If you have always wanted to buy a Pixel, this might be the most well-rounded one Google has ever made to date. On the other hand, if you already own a Pixel 6-series smartphone, maybe stick to it for another generation.
It beats the similarly priced Galaxy S22 Plus in terms of thermal reliability, display size and camera chops. However, it tries to punch above its weight and goes up against the way more expensive S22 Ultra. It may not have support for an S-pen and Space Zoom, but it promises the quickest and most effective Android updates in the business.