Iqoo's forte is performance, style and battery life, and the brand has been growing its portfolio aggressively, and it has launched new phones almost every month this year, barring January. The Iqoo Neo 6 is the latest entrant from the brand into the sub-flagship segment.
With a sprawling 6.62-inch AMOLED display, reliably powerful Snapdragon 870 SoC and 80W charging, this phone is set to be the next performance champ in its price range, but that also means it will go up against its sibling, the Iqoo 9 SE. It starts at ₹29,999 in its base configuration whereas the top variant is priced at ₹33,999. So what's changed, and is it a good recommendation for those looking at high-end gaming? Let's find out in our review.
Iqoo Neo 6 Review: A very familiar design
The Iqoo Neo 6 takes design cues from Iqoo 7 and Iqoo 9 CE. The curved back panel is very similar to the latter, and so is the texture, but the choice of materials this time is plastic. But what truly sets the Neo 6 apart is the Polaroid-style camera module. It has a unique, stepped look that stands out from other smartphones' regular vertical configurations in this range.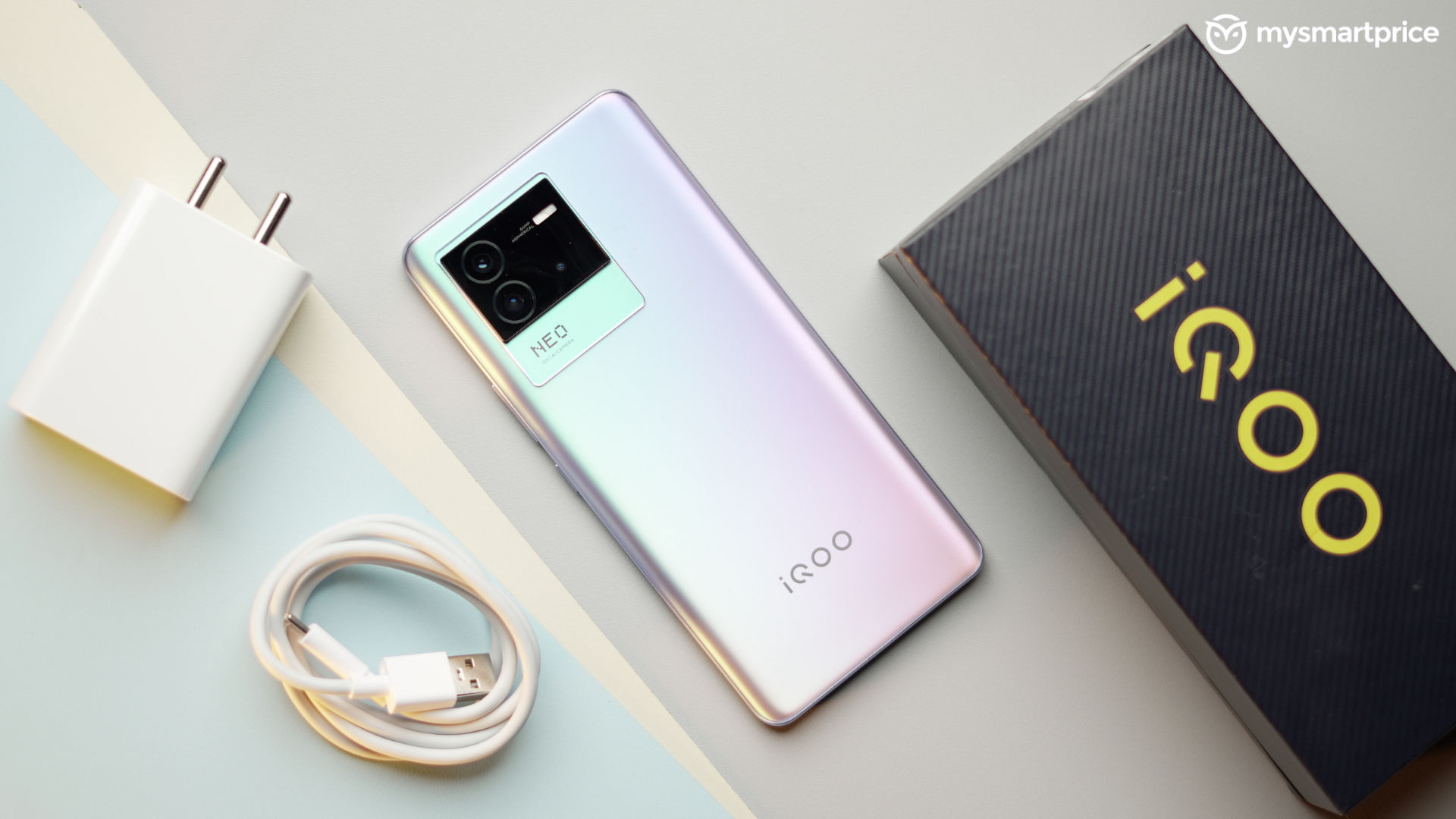 Even though I love things that stand out, the rainbowy Cyber Rage colour variant is tacky even for me. It has a blue to pink gradient, which shines differently depending on the angle of light falling upon it. I think if you're a person who loved pearlescent paint jobs in older Need For Speed games, you're going to love it. If you need something a bit understated, though, you can try the Dark Nova variant.
The top of the railing hosts a mic and an IR blaster, whereas the bottom has a SIM tray, USB Type-C port, microphone and bottom speaker grill. The right of the phone has the volume rockers and the lock button, while the left is entirely empty. The reachability of the buttons was also satisfactory to me, but take this with a grain of salt as I have hands that are slightly bigger than average.
Overall, it's an ergonomic yet flashy design which might take some getting used to.
Iqoo Neo 6 Review: Ultra smooth AMOLED display
Gracing the front of the Iqoo Neo 6 is a 6.62-inch E4 AMOLED display. It has a refresh rate of 120Hz, a touch sampling rate of 1200Hz and Full HD+ resolution. It's crisp, bright and responsive, and it punches way above its weight. The colours, too, are nicely saturated and not once do you feel disconnected from the experience of using the UI. The viewing angles are great, and I had no complaints about using the display under direct sunlight.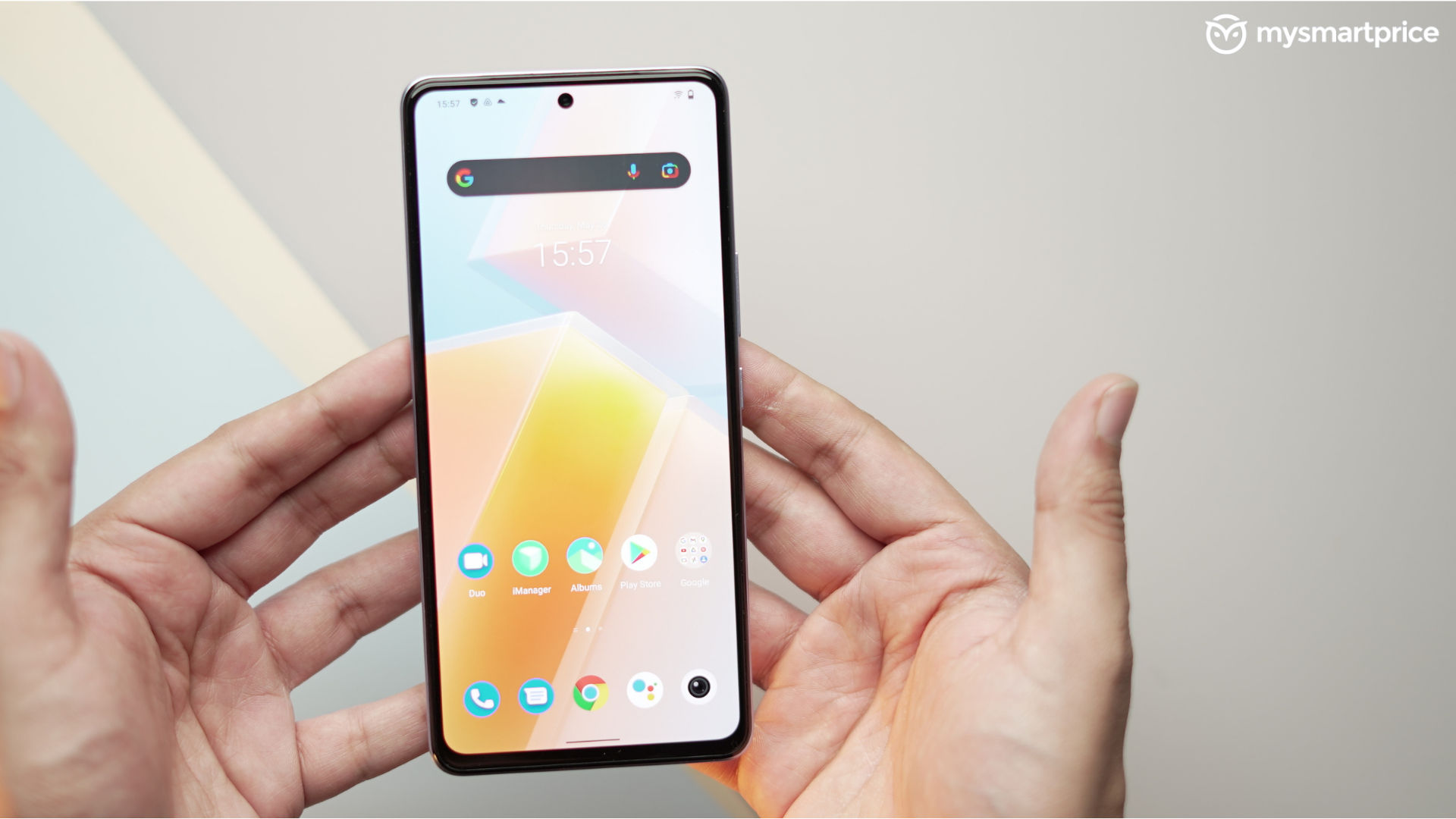 It is HDR10+ certified, and Netflix takes advantage of it. And it is a minor improvement over the display of the Iqoo 9 SE's, as the display brightness is amped up by 100 nits to 1300 nits. But, the display doesn't have DC dimming to protect your eyes from flickering and LTPO, which automatically adjusts the refresh rate of the display for a smoother experience and lower battery consumption. The display also has chunky bezels, at least to my liking.
Accompanying the display are stereo speakers that sound slightly higher pitched than Iqoo 9 SE's and marginally shriller. Nevertheless, the output is still acceptable, and it can easily get you through a multiplayer match or an episode of a TV series of your choice when you can't connect earphones. Speaking of earphones, you get a Type-C to 3.5 mm adapter with this phone, which looks pretty thoughtful in an age where chargers aren't being shipped with smartphones!
Iqoo Neo 6 Review: Solid performance for the price
The innards of the Iqoo Neo 6 are very, very familiar. Iqoo took the approach of going with tried and tested hardware with the Z6 Pro, and it's very similar here. So, you have the Qualcomm Snapdragon 870 SoC paired with either 8GB of RAM and 128GB of internal storage or 12GB of RAM and 256GB of storage. Both options offer ample performance headroom, and in case that isn't enough for you, you can also freeze some of the UFS 3.1 storage as extra virtual RAM.
All this runs Funtouch OS 12 based on Android 12, and so far, the latest security update I've received was from April 2022, so relatively recent. The UI experience is similar to that of other Iqoo phones – tons of bloat with customisation options. This was despite Iqoo's claims of launching this phone with less bloat. You also get bombarded with notifications from the Browser app, which can be a nuisance. There are some UI additions that I like, though, like the Game Assistant, which is extremely quick and brings a lot of good functionality in the form of a glance screen that is not distracting. I'm not sure if the Monster mode does anything because, according to the animations, the CPU and the GPU clock speed remain constant.
Nevertheless, thanks to the powerful hardware, I found the performance to always be on tap and, more importantly, extremely reliable. The phone wouldn't randomly heat up and throttle, and I used it in some really hot temperatures. Location-based apps that can bring new SoCs down to their knees work well with the phone without overheating it.
The gaming experience was also fluid. Our gaming expert, Hrithik, played BGMI on the Iqoo Neo 6 for about a couple of hours and noted that the game ran smoothly on High graphics settings and Extreme frame rate. However, he pointed out that screen recording yielded a blow on performance, so he recommends playing on Low graphics settings while recording. The thermal stability was also remarkable, the area around the camera bump was mildly warm to touch after 30 minutes of the game, and the heat didn't spread to the frame, which makes it difficult to hold and use. The phone was also quick to cool down. Do check out our performance review of the Iqoo Neo 6 in the video below.
Iqoo Neo 6 Review: Stuck in the number games of cameras
At the back, the Neo 6 has a triple camera module comprising a 64-megapixel shooter, an 8-megapixel ultrawide and a 2-megapixel macro. The module doesn't make much sense on paper, at least to me – it is just too close. They could have gone for a more practical approach with a better quality ultrawide camera and just chucking the macro. People love good wide-angle photography, and it's disheartening to see a run of the mill secondary cameras at this price point.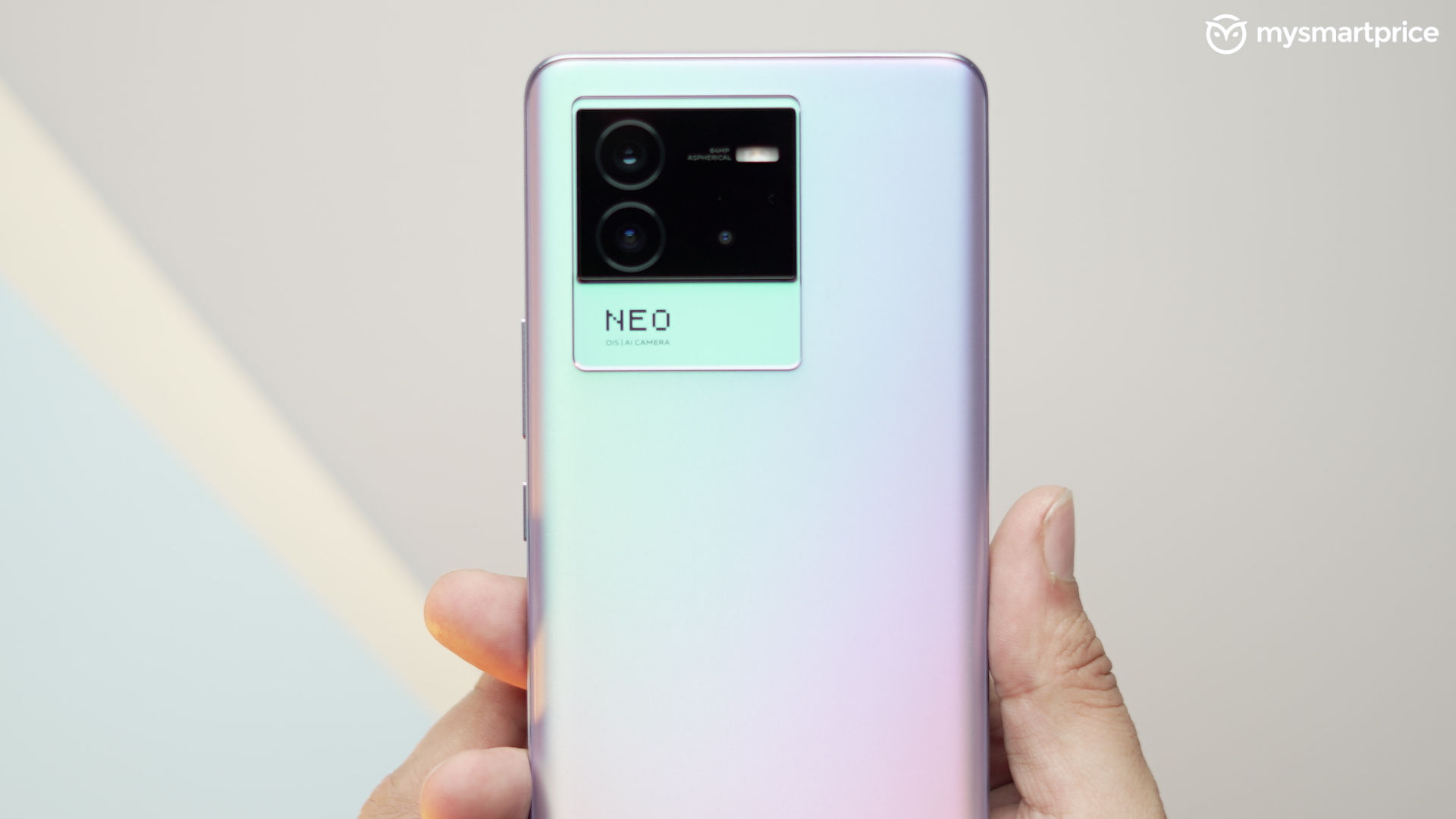 Nevertheless, the primary camera is good at capturing detail-rich images, both day and night. It is quick to detect the scene and apply HDR whenever required, but the photos have a characteristic saturated, vibrant tone to them that Samsung would do back in 2020. Some people dig that, but those who expect a more neutral approach to things may find it a bit too much.
Ultrawide shots are well lit and vibrant, but zooming in even twice immediately makes everything blotchy, almost like a watercolour painting.
Portrait shots are good, and I could see the isolation of the background from the subject with a natural bokeh effect.
Macro shots are as good as what a 2-megapixel camera can manage. Unfortunately, they weren't usable for the most part, at least for me.
Night shots were strictly average. The processing does a good job of making the photo appear bright, but zooming in reveals noise and softened textures. If there are multiple artificial lighting sources, you might be able to get a picture, but otherwise, I found most night shots to be grainy.
Selfies come out pretty detailed, even at night. But you'll have to disable the face filters that are turned on by default.
Iqoo Neo 6 Review: A big battery that charges fast
The Iqoo Neo 6 is backed by a 4,700mAh battery, and it ships with an 80W charger. Claims are interesting – 0-100% of charge in just over 30 minutes. I tried doing the same, and the results were slightly off – in reality, I could charge the phone in just a little over 40 minutes, which is still very respectable. I also tried charging the phone with a 96W MacBook charger, and to my surprise, it did charge up fairly quickly, even though it wasn't as fast as its proprietary charging tech.
Moving on to battery performance, the Iqoo Neo 6 lasted nearly a day's worth of use with regular loads, such as social media browsing, responding to emails and gaming for about half-hour. But, if you're just here for gaming – the phone lost about 23% battery in 2 hours of a heavy BGMI session.
So, a day's worth of power backup with low charging times is a good combination if you ask me.
Iqoo Neo 6 Review: Verdict
The Iqoo Neo 6 is a performance capable smartphone with great charging capabilities. The device's display, look, and feel are very similar to the Iqoo 9 SE, and I would have loved a better ultrawide camera. But nailing three out of five pillars of a smartphone is good enough to be my recommendation for those who are looking for a reliable smartphone for gaming. The flashy colours of the Cyber Rage variant may not be for everybody, but then you also have another understated colour.
It faces fierce competition from the Realme GT 2, Poco F3 GT and Xiaomi 11 Hypercharge. At the same time, I also feel the value proposition here, along with the similarities, may confuse customers who want to choose between the Iqoo 9 SE, Iqoo 7 and the Neo 6. Having a clearer distinction between the different smartphones from the same brand would really help end consumers decide better.
BATTERY PERFORMANCE
8.5/10
NETWORK PERFORMANCE
8.5/10
What Is Good?
Performance
Fast charging
Smooth display
IR blaster
3.5mm adapter in the box
What Is Bad?
Familiar design
Macro camera is unusable
Night time photography
Bloatware
Thanks for reading till the end of this article. For more such informative and exclusive tech content, like our Facebook page